Hailing from Queens, New York indie rock/post-pop duo YO KINKY (composed of Laura Wight and Tom Unish), dropped their second single, "Resistance," which finds the duo exploring a more delicate yet simultaneously strong and confident mood.
The duo perfectly balances the two different yet complementing souls of the project: Tom Unish's spaced-out, rockabilly-tinged guitar builds the drive and layers of the song while Laura Wight's vocals float above the surface, singing "Love is all we breathe" and "Swing me off my feet,"taking the listener to places of rich yet strange beauty.
Together they paint a sonic landscape that yearns for much-needed intimacy in a time of social distancing and isolation.
"Resistance' is about keeping yourself sane through these difficult times of lockdowns and restricted human interactions and rediscovering the ability to cherish the smaller things in life.
"Resistance" follows their first single, "Someone I Used To Know," which expands the stereo image with a wall of undulated guitars carrying Laura Wight's sweet and acerbic vocals.
"Someone I Used To Know" has been in heavy rotation at WFMU, and was featured on the show Three Chord Monte's best songs of 2020 as well as "engaging and smart" from multiple outlets. Yo Kinky are already forging a name for themselves among the disillusioned and hopeful.
We dug a little deeper and asked the duo a few questions about their music, inspirations and more.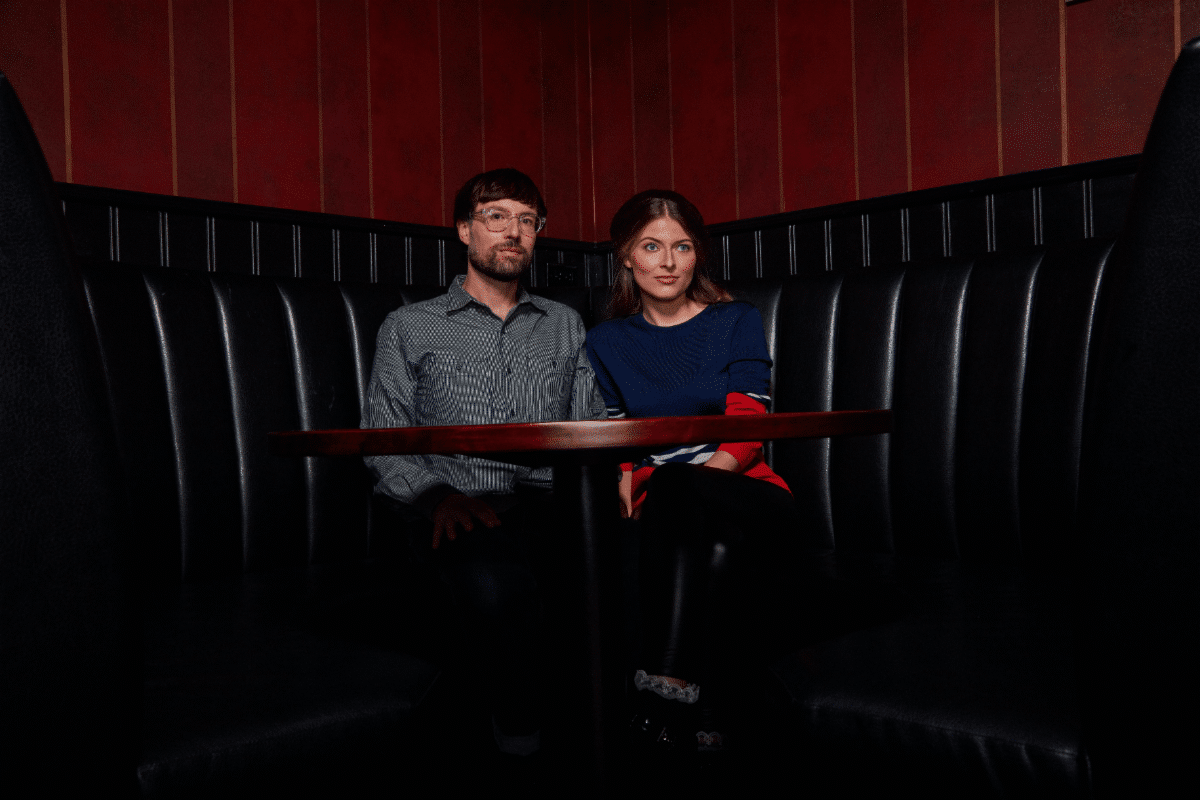 How did you get into music and art?
Laura: Well, I grew up in a very musical family. My mother had been a vocalist and played trumpet in a family band with all of my aunts and uncles while growing up. My father was also a guitar player in various bands. On top of that, my grandmother was also a talented musician and a music teacher whose lessons I would often sit in on.
So I was always surrounded by music growing up, and after being gifted an old electric guitar in my teens, I liked the way it felt to turn my thoughts into songs. Since then, making music has been an important part of my life that I can never walk away from for long.
Is there a specific aspect of your art making that you love more than others?
Laura: There's really nothing like the moments when a song is writing itself. That kind of euphoria makes all the woes of life irrelevant.
Tom: I like all aspects of the creative process but lately my favorite part of it is mixing. I love when a song finally comes together.
Who are your all time musical icons?
Laura: Corin Tucker, Carrie Brownstein, Beth Gibbons, The Smiths, Gaz Coombes, Robert Smith, Liz Fraser, The Beatles, and Laeticia Sadier.
Tom: There are so many but here's a few that come to mind: Ian MacKaye, Mike Watt, Bowie, Neil Young, Brian Eno, Iggy Pop, Neu, Wire, Can, and Sonic Youth.
What is your creative process like?
Laura: It usually comes to me when I'm experiencing a particular attitude and a feeling that begs to be heard. If I try to rummage around an empty box I almost always end up with nothing. At best, a spectacular urge, a feeling, and a muse will grab me before I can rummage 'round for a pen. Fortunately we have recording devices so readily available!
Tom: For me, it's a very spontaneous process. My writing comes from a subconscious place. Most of the time I'll pick up an instrument without any ideas and just hit record. Results will vary but I find the process is also an exercise in patience.
What inspires your lyrics?
Laura: Lyrics, for me, are mostly chosen for their phonetic features, relation to the vocal melody, and consistency with the attitude of a song.
Do you draw inspiration from other forms of art such as paintings, literature, cinema etc?
Laura: All of the above, really. Depending on my mood, I can find myself inspired by a Klimt painting or a Mallarmé poem, or feeding off the energy of a Russ Meyer film or the romantic allure of Paris in a French new wave film.
Tom: For me, visiting museums and galleries, reading and films inform my creative process more so than music.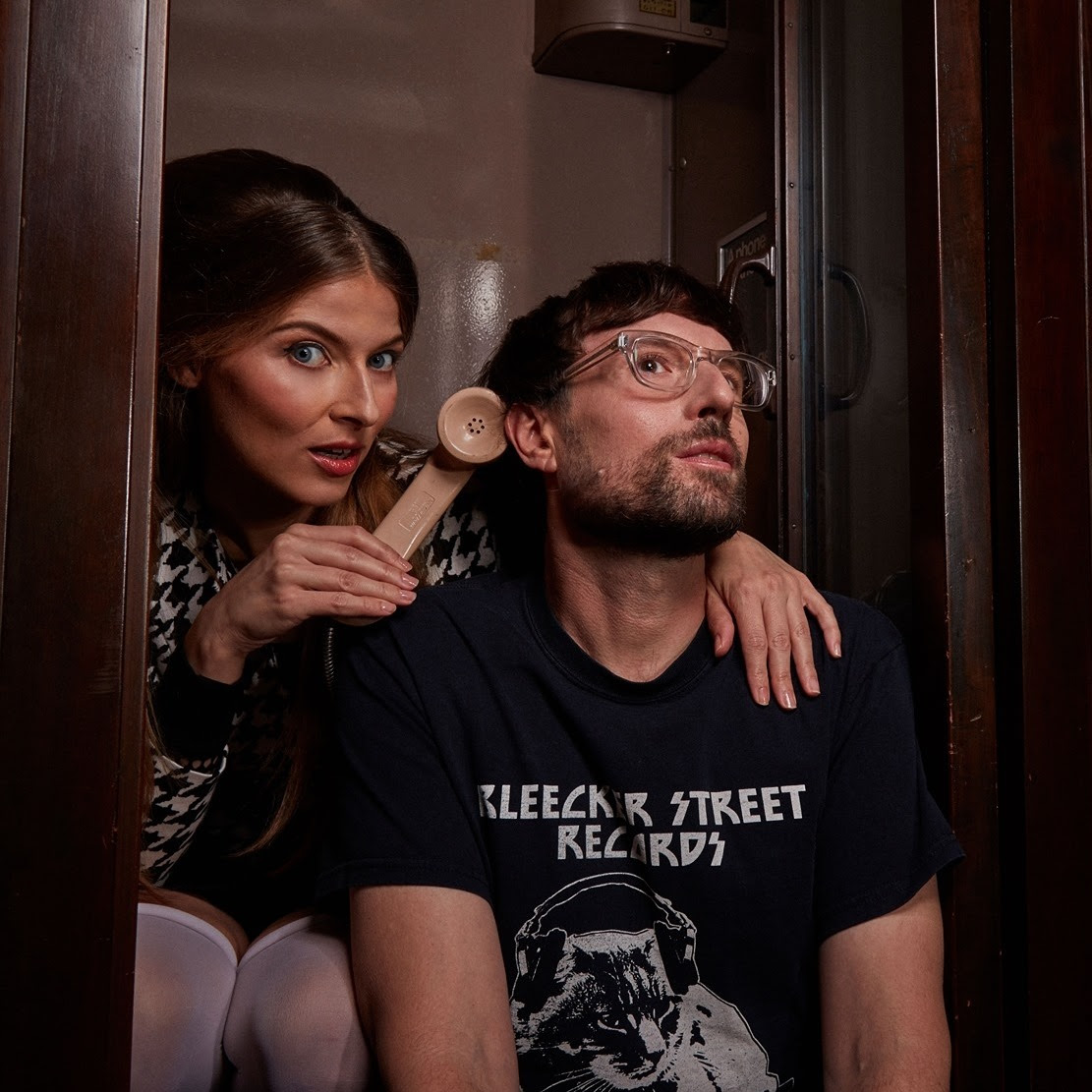 Tell us about how your collaboration started
Laura: Tom and I met at the start of 2020 at a club that had just opened in my neighborhood. We hit it off and discovered we were both musicians with similar interests and influences, so I emailed him some tunes I had just written and self-recorded. We worked on some of those together and then started writing new ones. When covid hit he moved in with me so we could continue working on Yo Kinky. And here we are!
How are you dealing with Covid preventing you from performing live?
Laura: We are gearing up for when live music is back, writing more tunes, and trying to stay afloat.
What's the future looking like for you?
Laura: We've got the first EP coming out at the end of February, then we'll spend the next few months fleshing out the more recent tunes for a follow-up release, hopefully out by Autumn.