Photography by Dylan Rubic 
Makeup/hair/style/edit by Tomboy
What's the story of Tomboy? How did you come up with your name and artistic persona?
Tomboy was created out of an Instagram bio. Mine to be exact. When I came to LA for music, my management at the time wanted my name to be Sativa. I am not the biggest smoker, so it felt off having my name be a drug that I didn't really consume. I thought about how paranoid I would be at a convention with that name and not smoking. My Instagram bio read "tomboy with a twist" and I thought Tomboy was a really cool idea. I'm androgynous, it works with the short hair and all of my friends could call me Tommy. How cute! So it stuck. Tomboy really encompasses who I am as an individual and an artist. Tomboy's aren't one thing. Not overtly feminine or masculine, it's a fair mix. That is really who I am.
Tell us about 'only reservAtion'
only reservAtion came after a situationship that rocked my world. How many times have we stuck around someone or been with someone even though we knew it wasn't a good fit and a waste of time? I wanted to create a song about that feeling. I paired that idea with the nostalgia and bad-assery of the early 2000s. Powerful figures like the Charlie's Angels and Lola from Run Lola Run inspired the feeling of the song. I hope people get the vibe and feel better about their current situation after listening!
You mention the inspiration for this shoot was Charlie's angels. What sparked that theme? 
When I created this song, Charlie's Angels was the first reference that came to mind. From the moment the song was being made in the studio, I had the idea of doing three y2k inspired looks, all representing a different side of Tomboy like each one of the "angels". You have the original Tomboy look inspired by Lucy Liu. This is how I usually present to the world and feel most comfortable. The more feminine look inspired by Cameron Diaz's character, which represents the more "girly" side of myself. And finally the rebel inspired look from Drew Barrymore's character. The side of myself I hope to always identify with and never let go of.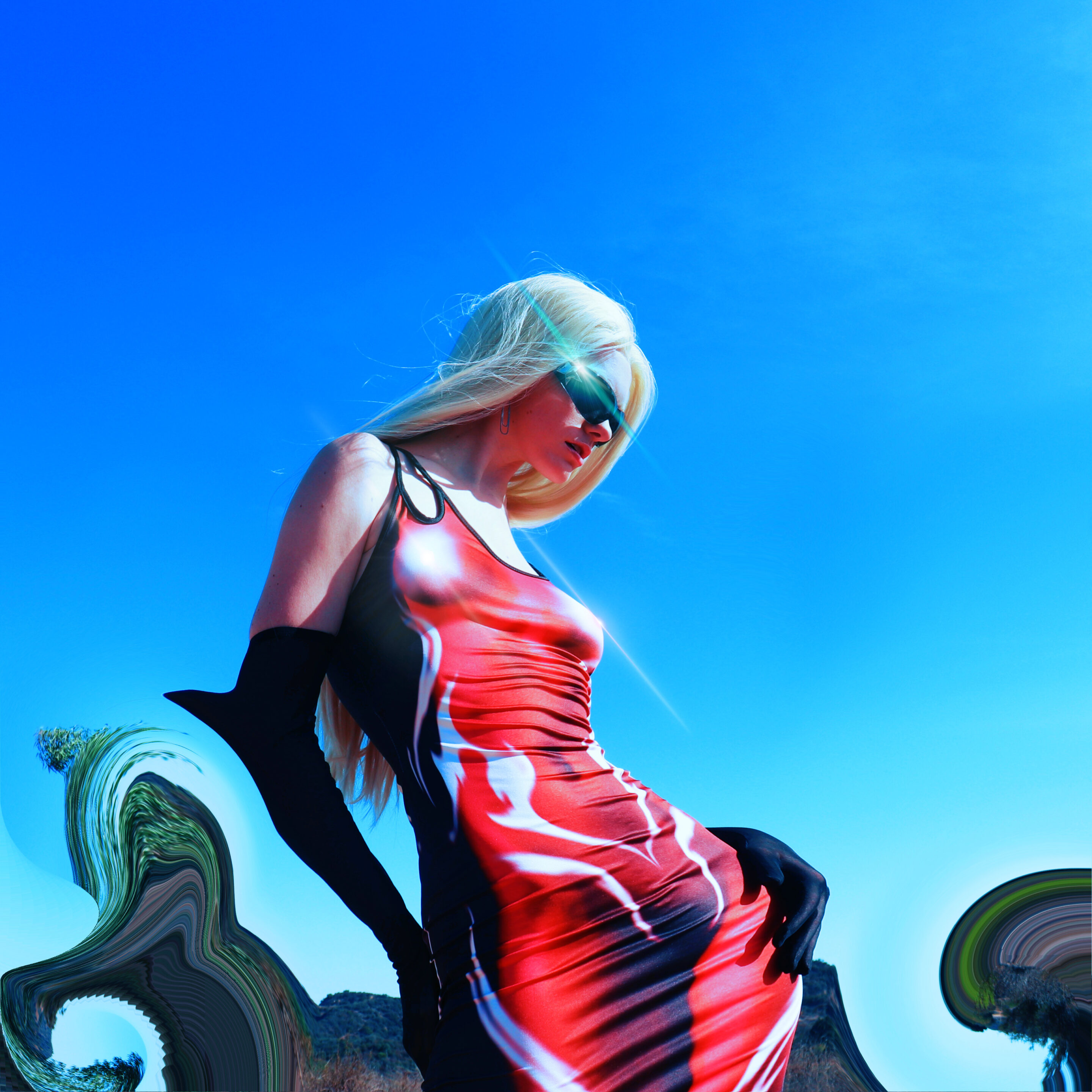 How do you come up with concepts, inspiration and direction for your aesthetics?
Most concepts come at random, there's really no system or one way I chose to create and form ideas. This concept for example, was off of the vibe I got from the song. I'm really inspired by y2k right now and the production of that era, so in every way I want to incorporate that into my artistry. My friend is a photographer and videographer so I asked if he was open to collaborating, which he was. And to add the cherry on top, a good friend of mine works in fire art, so he has a flame thrower. I thought it would be super sick to incorporate a flame thrower into the visuals, just like the poster from Charlie's Angels.
First record you ever listened to?
The first memory of music I ever listened to would for sure be Destiny's Child. I guess my mom took me to their concert when I was a few months old, but obviously I don't remember. I think that's super iconic though.
Last record you listened to?
The last record I listened to was "Low" by SZA. On a night out, driving to the event (sober of course), that song just does something to me. SZA is amazing and every one is really recognizing that right now, but this song has the rizz.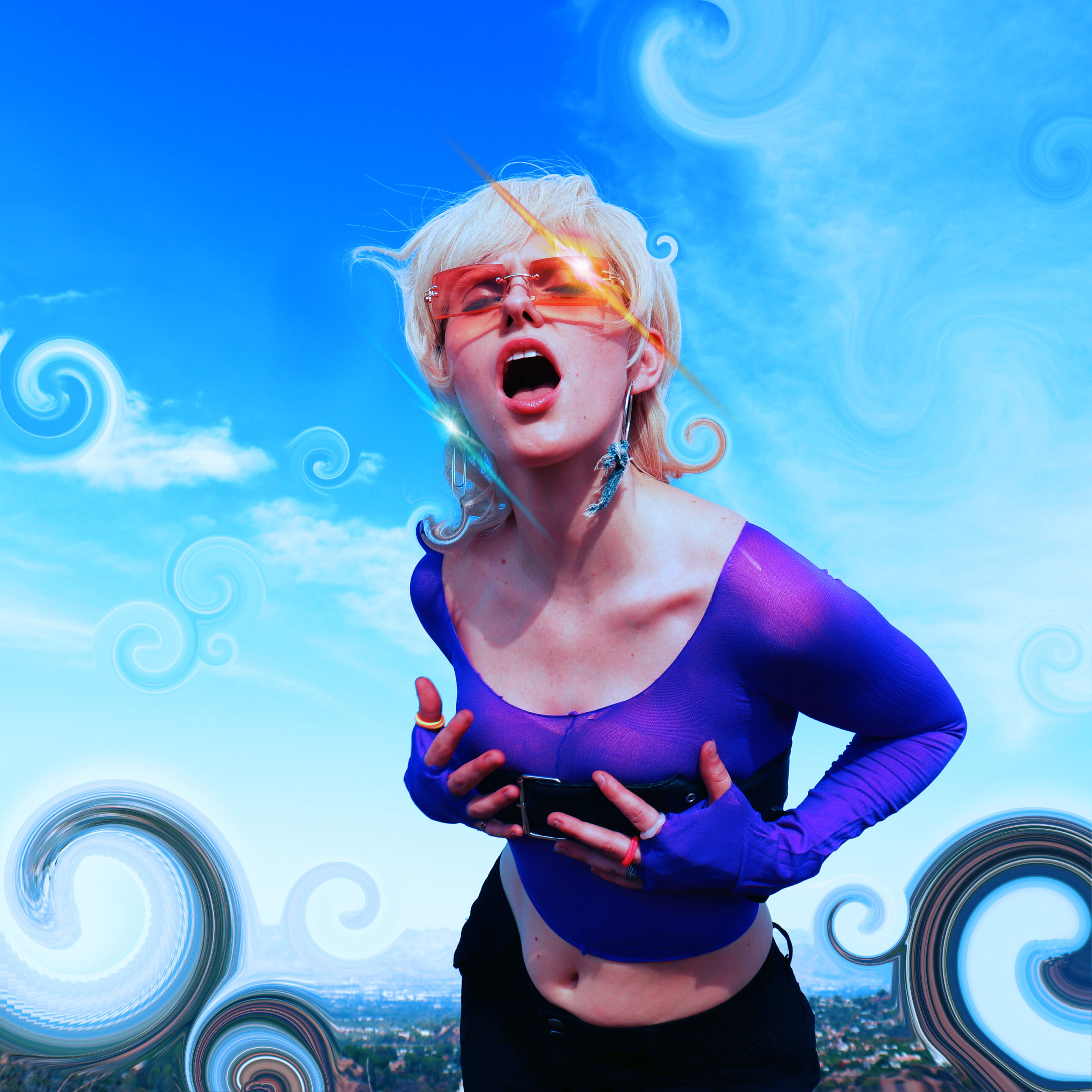 Most underrated band or artist of all time for you?
Most underrated would have to be t.A.T.u. They were so ahead of their time! Not only are they creators of one of (I think) the greatest pop-punk anthems of the early 2000s, "All The Things She Said", but they're a lesbian girl band. How iconic is that?! They were putting queerness on the map and people didn't even recognize it. I still feel like people don't know that "All The Things She Said" is a lesbian love anthem.
What is your music meant to say or communicate?
This new music I'm creating is the most authentic and fun I've ever had creating. I feel the most comfortable in my skin and as an artist and I think listeners will really feel that. I want people to not be afraid to say "yeah I have a messed up love life, yeah I struggle with mental health and yeah I find comfort in listening to Tomboy's music". That's my biggest goal really. I hope my music makes people feel less alone. Music is the only thing that makes me feel normal.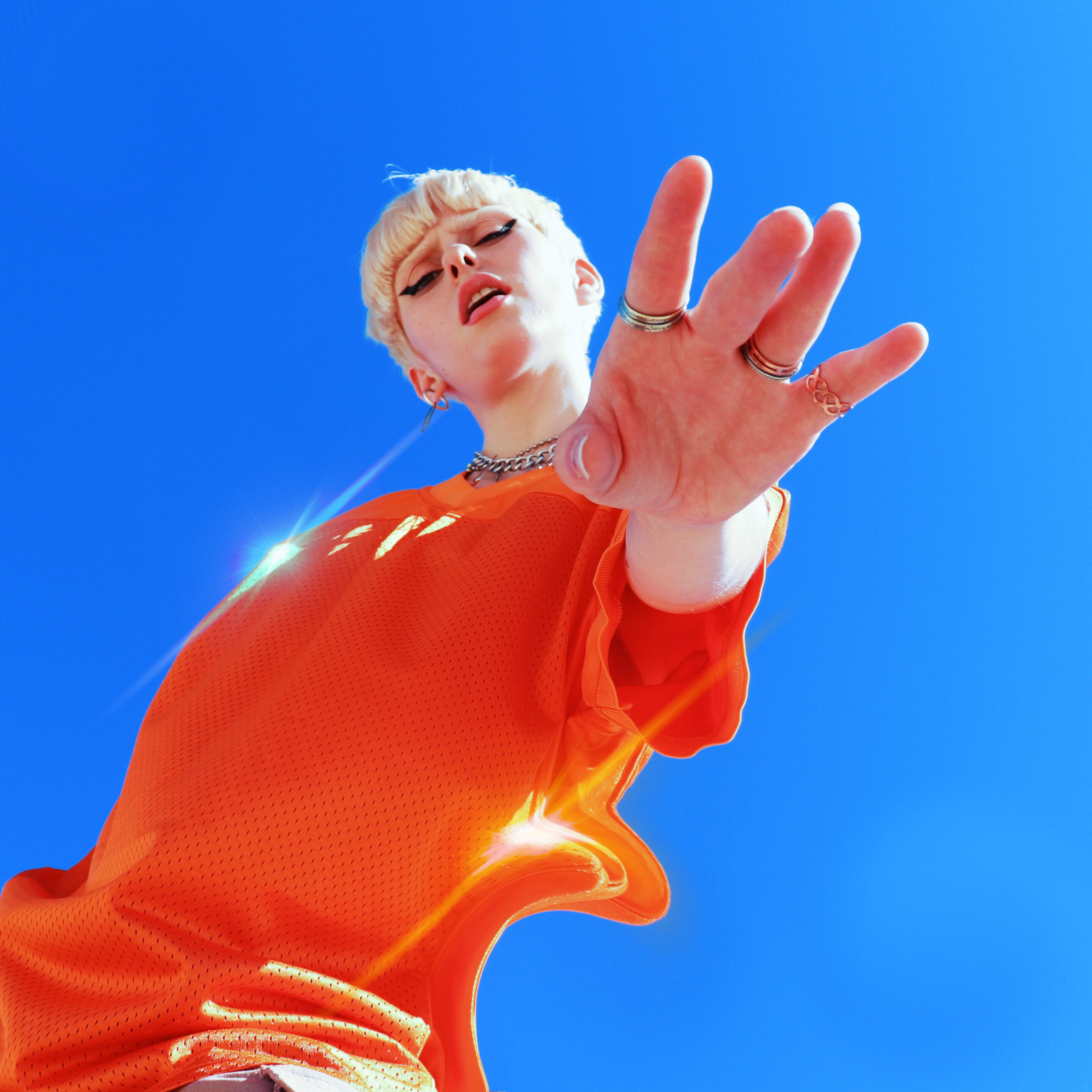 Would you want to change anything in your life from both an artistic and personal standpoint?
Artistically I would like to learn pole dancing this year, I think pole dancers are so strong and are extremely in tune with their bodies. You can feel it when you watch them dance. I think that would help me create better music. Personally, I'd like to get better sleep. Me and sleep are cool with each other, but this year I'm trying to become besties with them (idk their gender).
What are some things you can't live without that keep you inspired and grounded?
Something I swear by is meditation. If you don't meditate, after you're done reading this go meditate right after! I'm telling you, it will change your life. It's changed my whole being and if there's anything I can give to people besides good music, it's the promise of meditation changing your life.