Fresh from securing a top 10 single on Tik Tok's Music Chart, rising genre-bending prodigy Fixupboy returns with his vibrant new single 'Anime Girl'. Over the years he has risen throughout the ranks of the emo-trap Soundcloud wave and now strives to cement himself as a leader in the new age internet culture, marrying different genres and cultures throughout his music.
'Anime Girl', is not only about Fixupboy's love for anime and the stories within, but it's also about being vulnerable and unapologetically proud of what makes you unique. He stays true to his emo-trap background with transparent and emotive lyrics, but through plucked guitar lines and catchy melodies his indie-pop inspiration comes to the fore.
1. Tell us more about Anime Girl. Was it inspired by real life in some capacity?
Definitely. What inspired me to make Anime Girl at the time was watching the anime "Spirited Away" I loved the film so much that I ended up getting a tattoo of one of the characters and soon after that, Anime Girl was made
2.What was the most valuable lesson you learned being an artist so far?
The best lesson I've ever learned so far is that, you shouldn't rely on anybody, it's better to learn how to do things yourself.
3. How did you know you wanted to be an artist?
I've always said music chose me to an extent, it's not often your first song goes viral on social media. I couldn't stop from that point going forward and here I am now.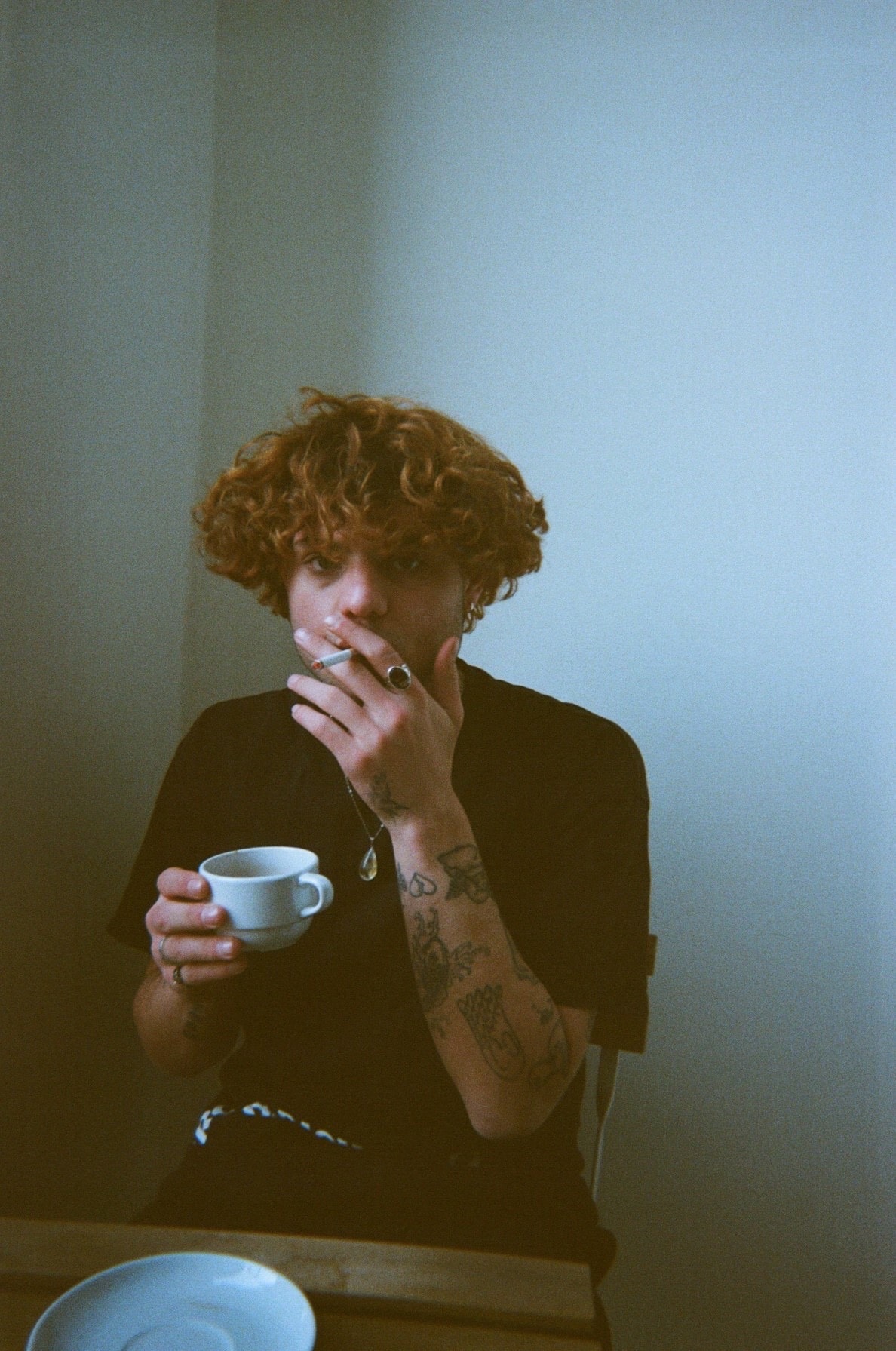 4. You seem to be very avant garde genre wise. Where do you see music going in the next few years?
Honestly, I listen to absolutely everything, so I'm inspired by a bunch of different sounds. I feel like I'm always evolving as an artist so I guess there's no ONE place it's going you know? I just know it's going be bigger and better every time it comes
5. Top 3 dream collabs?
Drake, Koffee & YUNGBLUD
6. What's something you can't live without?
Coffee – Can't live without it, 100% a caffeine addict
7. How do you want to be remembered in 30 years?
Want to be known as a kid that came from nowhere/nothing and worked hard enough to make it all happen against the odds