Plants in fashion are nothing new. In fact, Biblically, plants were the first thing humans ever wore after Adam and Eve learned what nudity was. Since then, tropical scenes, florals, and even fruits have been mainstays in the world of patterns. However, a new style of nature has taken over the Spring/Summer 2022 runways: mushrooms. The trippy and poisonous little guys have been turned into funky patterns, prints, and even been used as fabric.
This high fashion mushroom hype was launched by none other than Iris van Herpen's 2021 collection. For its spring couture line, Herpen was inspired by Entangle Life by Merlin Sheldrake to create a line of moving, over-the-top dresses that captured the movement and inner systems of mushrooms. Now, everyone wants a piece of the fungal pie.
https://www.instagram.com/p/CNhmMi-slFK/
Most bands are focusing their shroom styles on the graphic look of toadstools mixed with vibrant colors. Rodarte turned for an Alice in Wonderland-style print with different shrooms. Even Brandon Maxwell, a brand known for its uber-tailored ballgowns and avoidance of prints, went balls-to-the-wall mushroom patterned. A look through the collection, you'd think you've been tripping type of over-the-top, bright patterns. Acne Studios, Alexander McQueen, Monse, Ashish, and Sportmax all also showed off mushroom-inspired runways for Summer 2022. Something's definitely in the water.
https://www.instagram.com/p/CcO8RB-Jh63/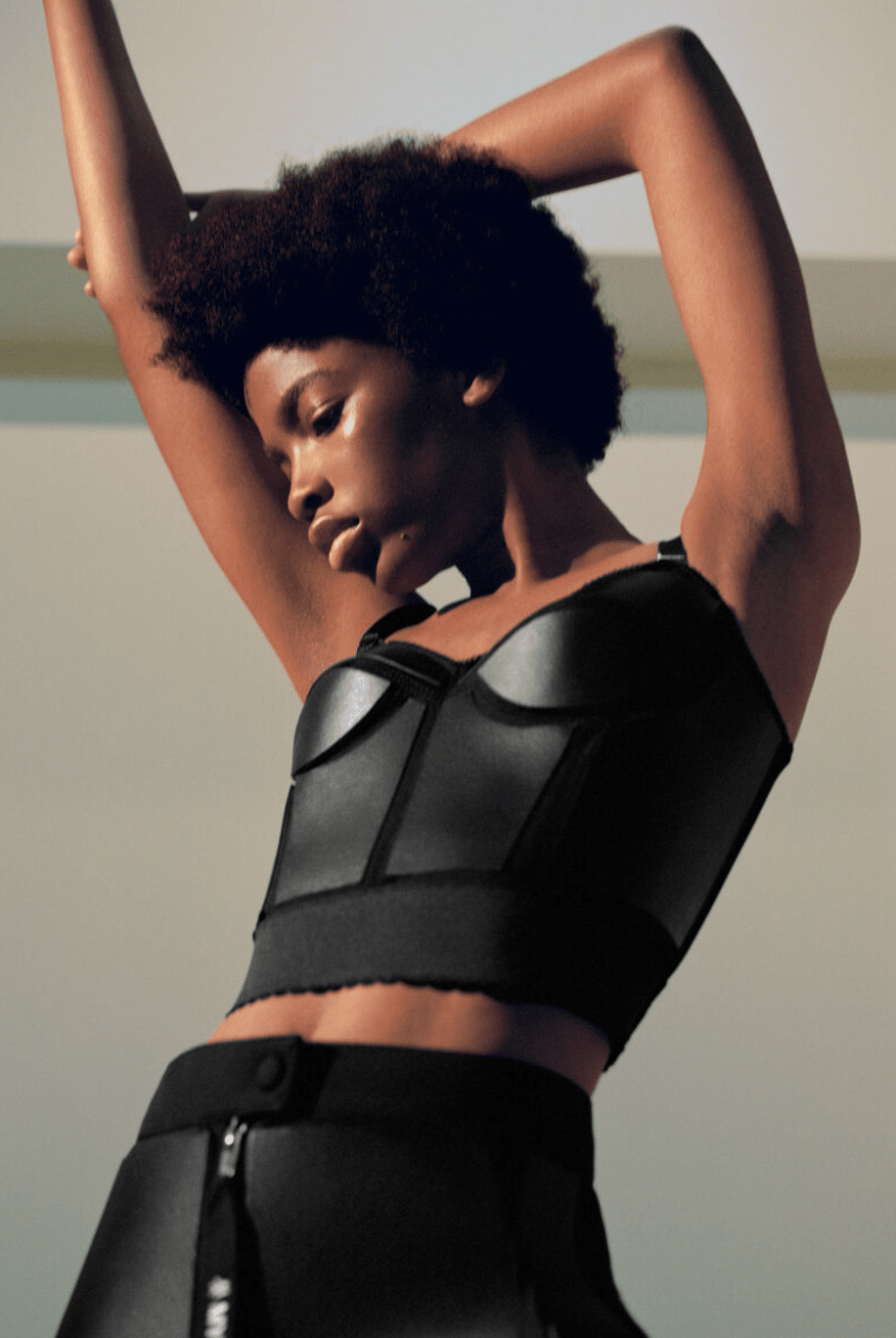 Yet, even with all those brands digging into the mushroom world, their power can go even further. Stella McCartney literally played the sounds of shrooms growing on its 2022 Summer runway as well as made clothing from mushrooms. A bustier, trousers, and luxury bag were wholly made from mushroom leather for a totally sustainable option. Sadly, these products aren't ready to sell, but the power of mushrooms goes far beyond their flavor or even inspiration. The world of fungal possibilities is endless.
While you may think this modern world moves oh so fast, mushrooms' time in the fashion spotlight has been a long time coming. Current records show that the first signs of mushrooms date back as far as 810 million years ago. So, why now?
https://www.instagram.com/p/CYr7VgWL9Zr/
"Mycelium has the most profound, interconnecting power, relaying messages through a magical underground structure, allowing trees to reach out to each other when either they or their young need help or are sick," Sarah Burton, the creative director of Alexander McQueen said in a statement about the brand's 2022 Summer runway. After all this time being shut inside, disconnected from one another, mushrooms' ability to communicate over long distances clearly touches something we've all been missing. Not to mention, their more "magical" powers also helps us disconnect from reality when we need a break.