A vision of the modern Indian woman and how she navigates the world through different styles, aesthetics, and emotions. From the sensual and divine feminine designs of Karrahle, to the unapologetically vulnerable yet powerfully theatrical pieces of Brian De Carvalho, to the modernistic and boldly Indian inspired jewelry of Anisha Parmar, Priyanka, herself a virtuosic force of nature, is able to effortlessly express these varied versions of herself throughout this shoot.
How did this project come about?
O: The project came about after Priyanka messaged me saying that she wanted to work together.
Priyanka's work is incredibly strong and varied, I thought we could create something that reflected that characteristic within her.
P: I am always searching for something new. There is so much to learn and so much joy in creating with new energies. When I saw Ofilaye's work, I knew instantly that I would love to be a part of his canvas and so I reached out to him. One thing lead to another and here we are.
What is art and photography to you?
O: Art and Photography for me is an important way to expose the thoughts and feelings that live inside my head.
It's a state of freedom where there are no rules.
P: Anything that makes me feel is art. Anything that leaves me with an emotion is art.
Photography or rather being a part of a photograph is simply capturing time.
But that moment that is captured is so precious. How it's created is so unfathomable. It's influenced by the people, the place, the weather and the energy around. No two pictures can be alike. And the stories behind two images taken at the same place can be so different. Sometimes a single frame can take so much effort and sometimes the best clicks are rather effortless.
What inspires your work ?
O: My work is inspired by heritage, upbringing, and hope.
What are some of the works or pieces you are the most proud of?
O: The project I shot back in Derby during 2020s lockdown called 'Normz'. I went around the area where I grew up in Derby, called Normanton, taking photos of the everyday street life activities that went on during national lockdown. The project took me back to my childhood. The odd everyday things I noticed and experienced as a kid in the 90s are the same kinds of things I took images of in this project.
P: I think I am most proud of the work that has made me believe in myself and pushed me out of my comfort zone. Every time I have taken that leap of faith I have managed to tap into a bigger source of energy that has pushed me to be more. If I have to pick one it would be a black and white portrait series with Miro Avra.
What excites you about your life?
O: I get really excited about new possible ideas and creations. Having a new project to work on can keep you going for a while.
What are some of your core values as a human being?
O: Do all you can.
What are your projects for this year?
O: Empowered Adornment: Women of Derby
Carnival Year Book: Polyester Magazine
DWICA x Derby Museums: Culture and Legacy
P: This year is nearly ending but I am looking forward to my debut film which is a Netflix original. I also have a beautiful short film releasing after doing the rounds of film festivals.
Piece of advice to young artists starting out?
O: Create. Fail Fail Fail. Create. Fail Fail Fail. Create some more…
P: Be kind, be human and love yourself. only when your cup is full will you overflow.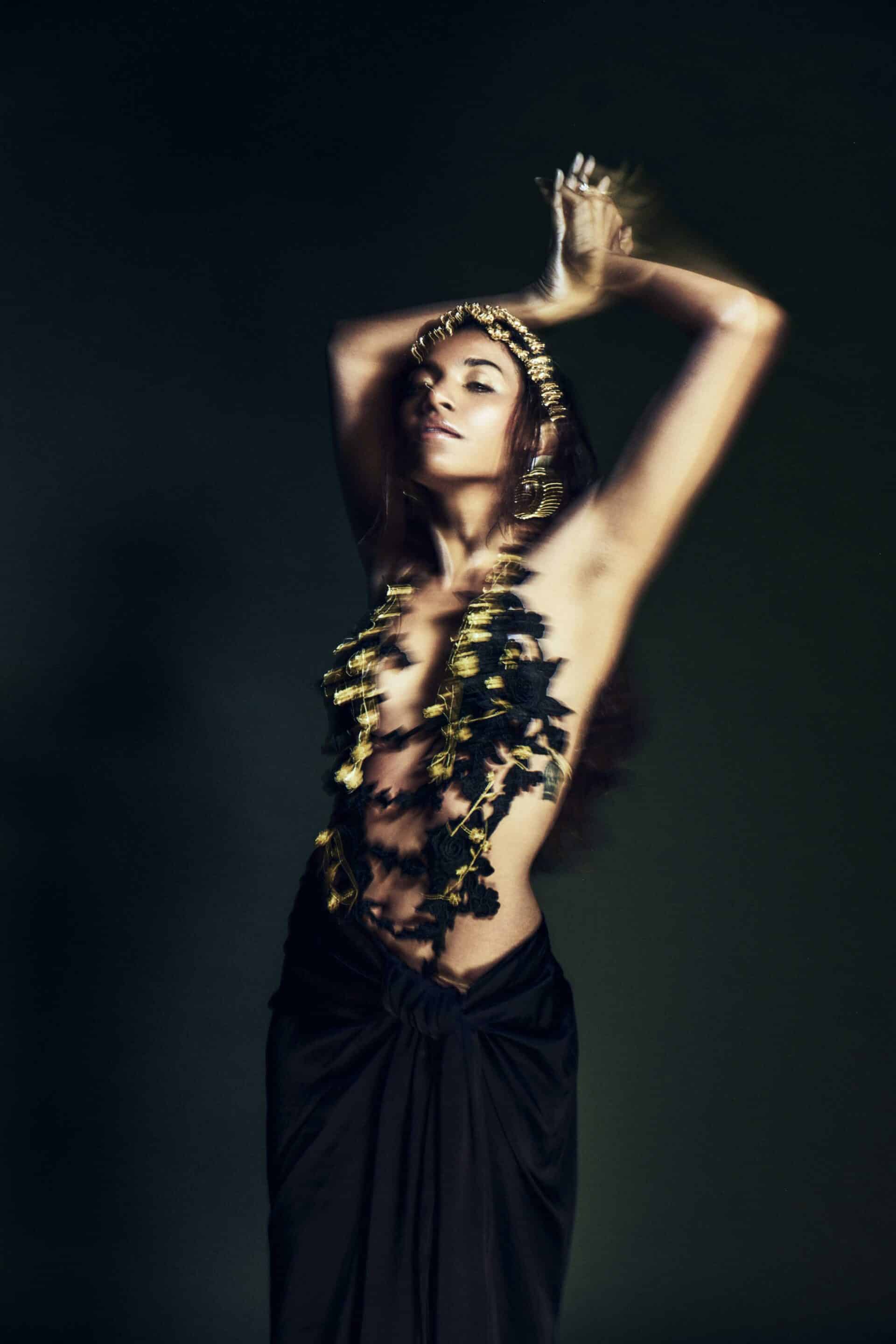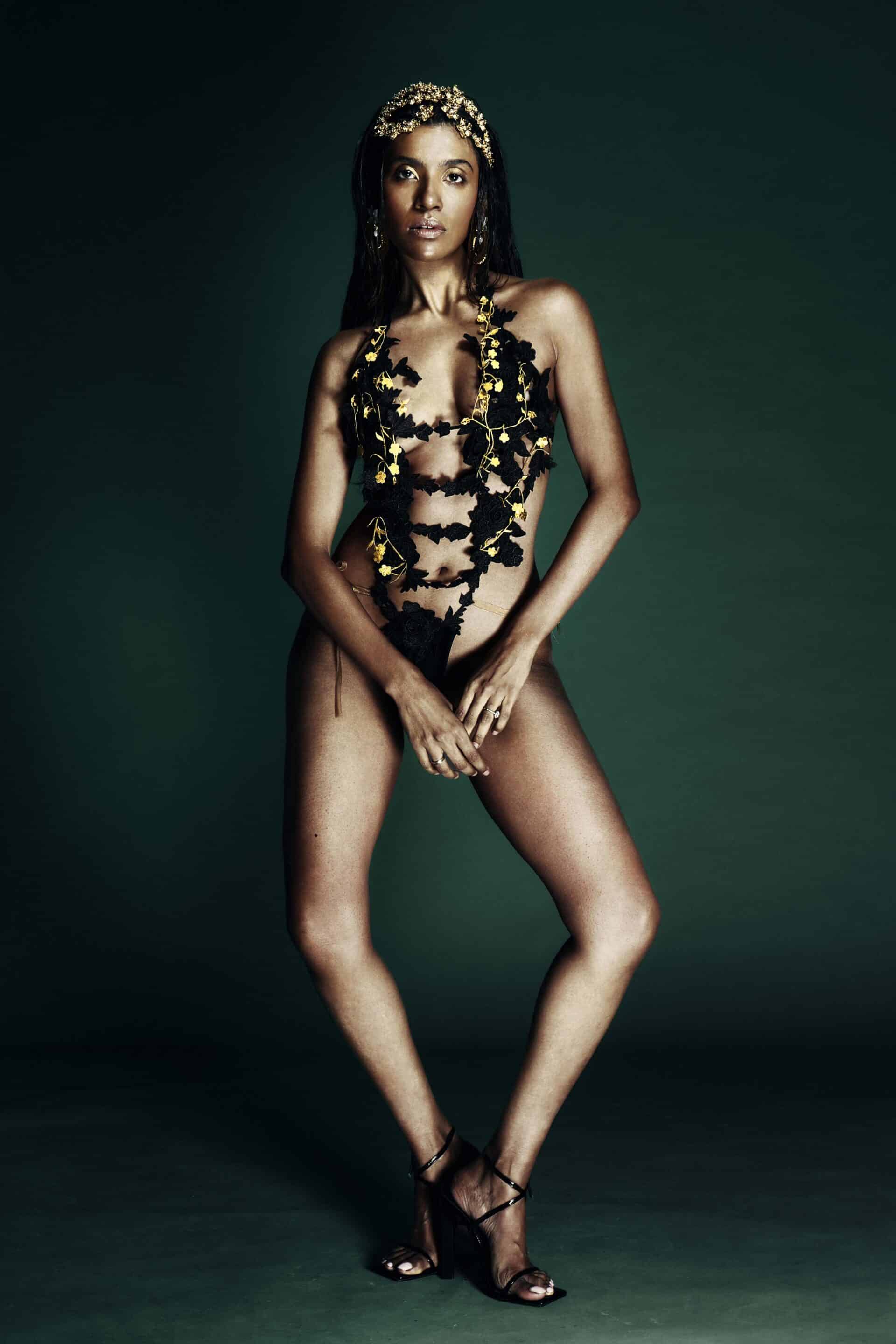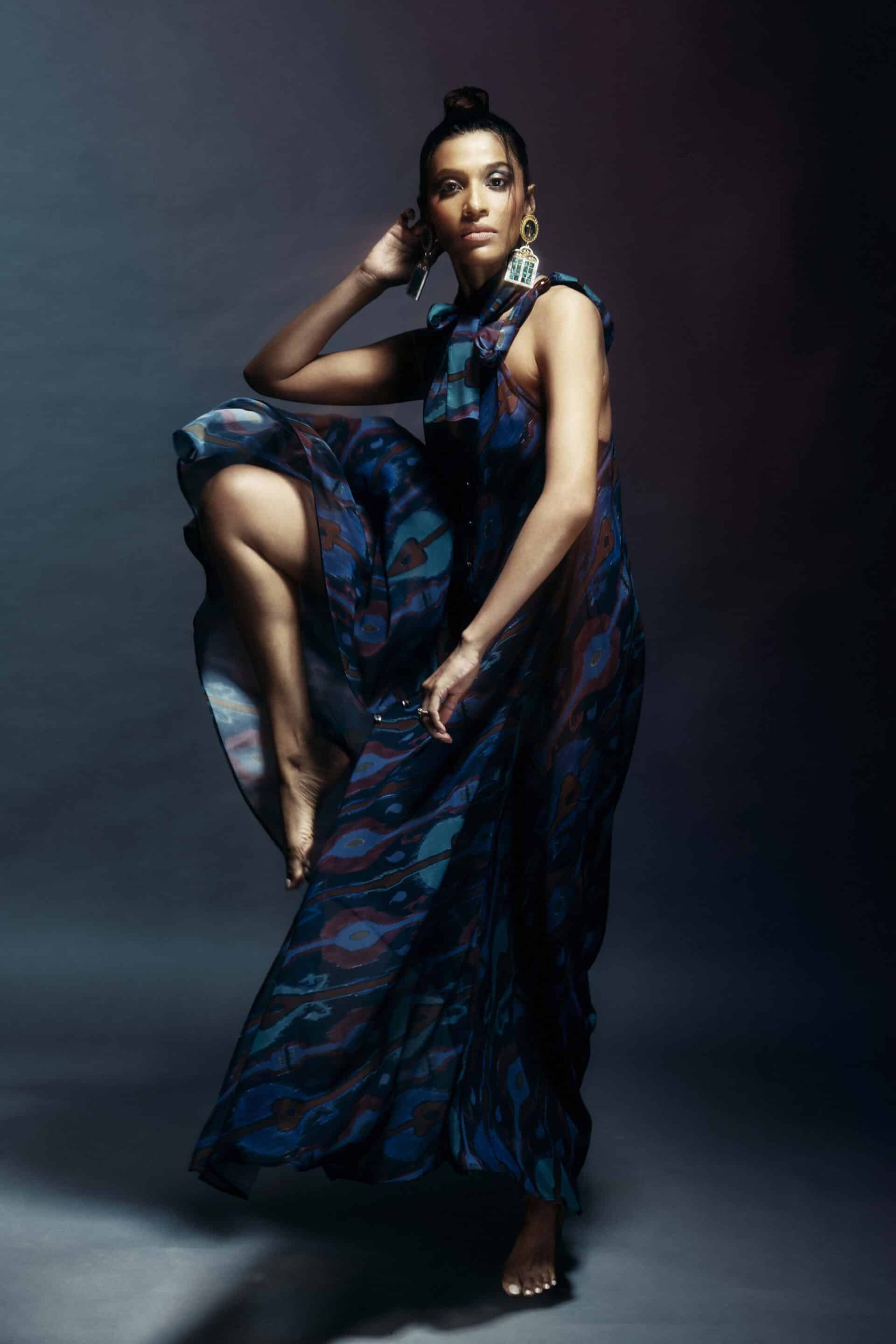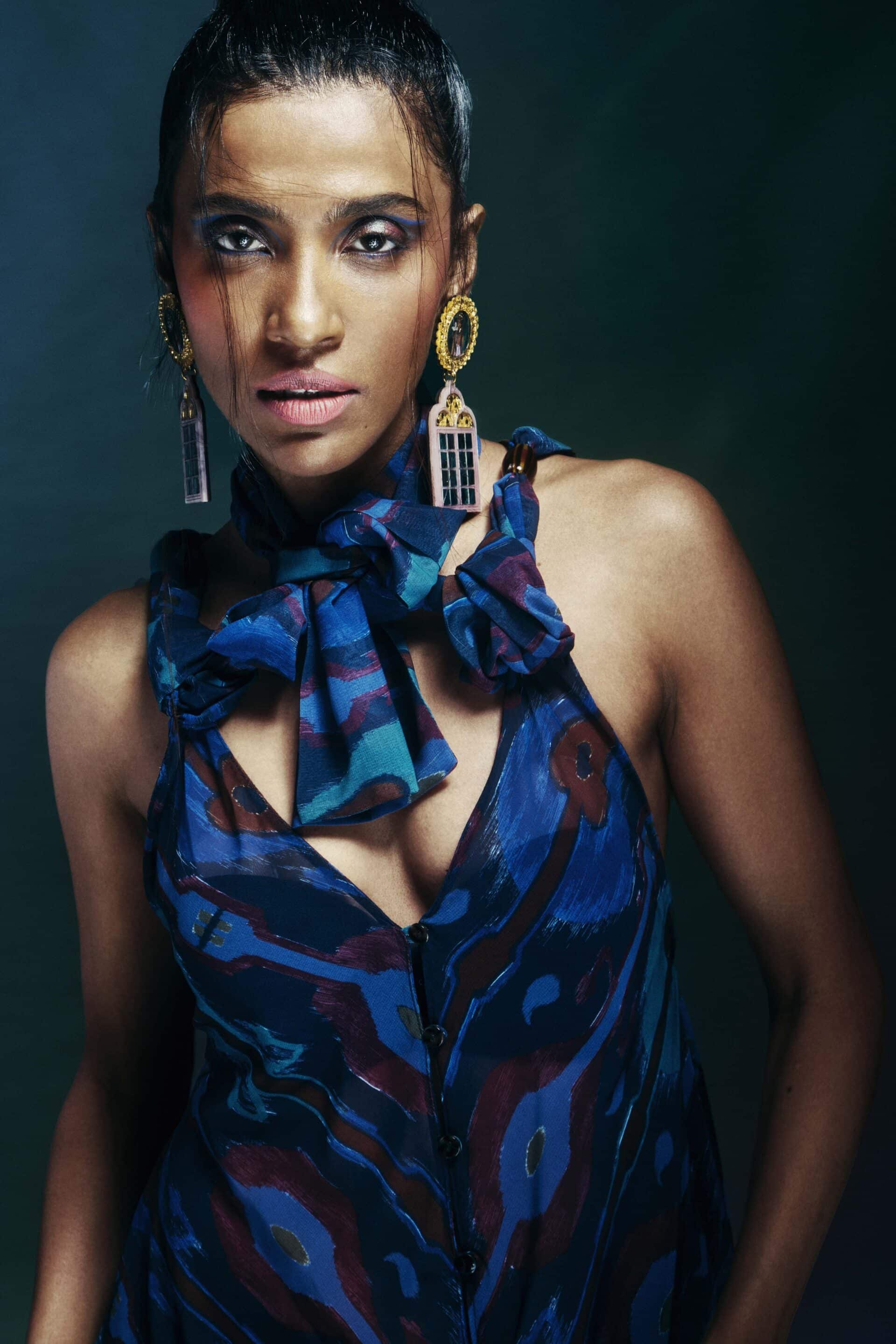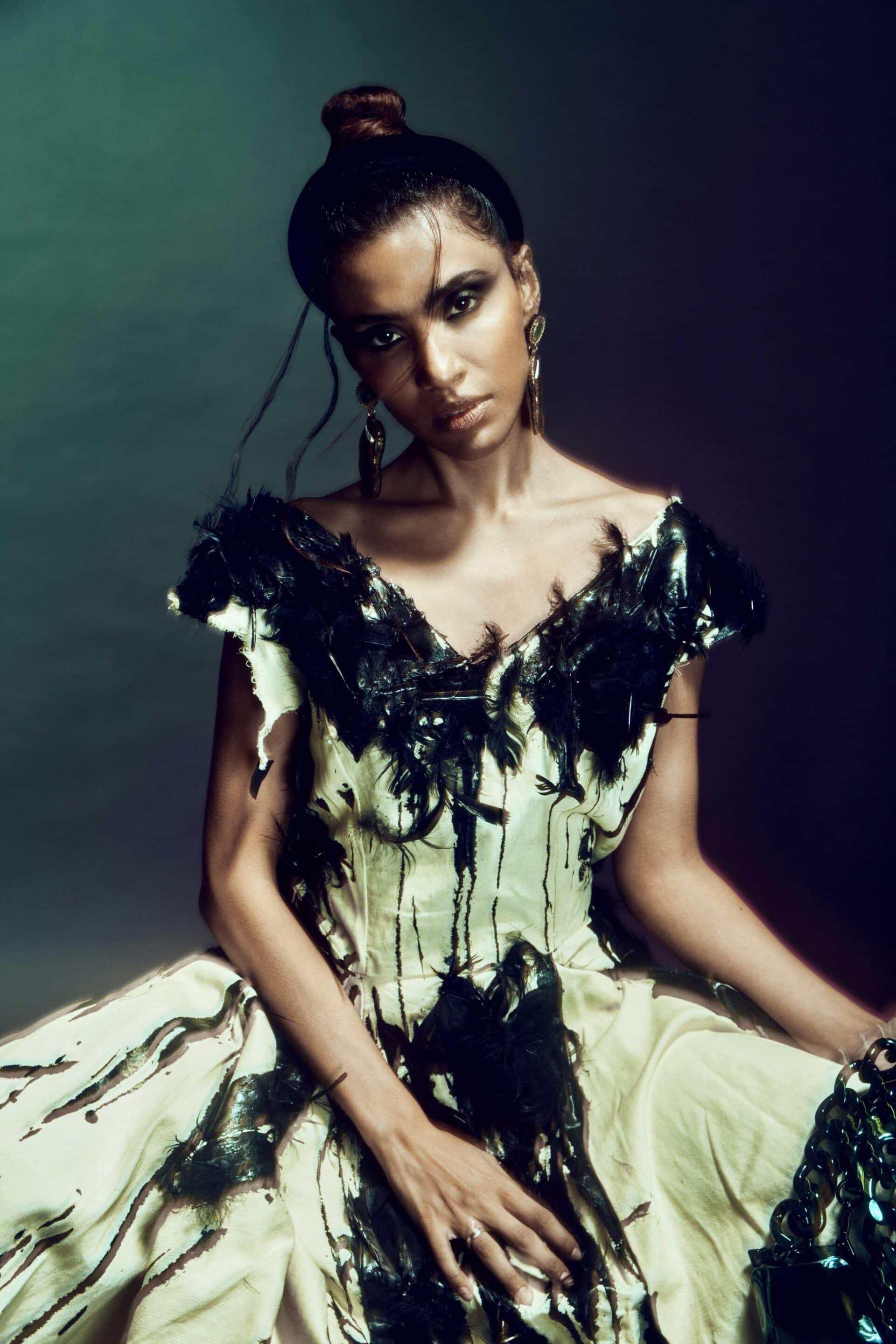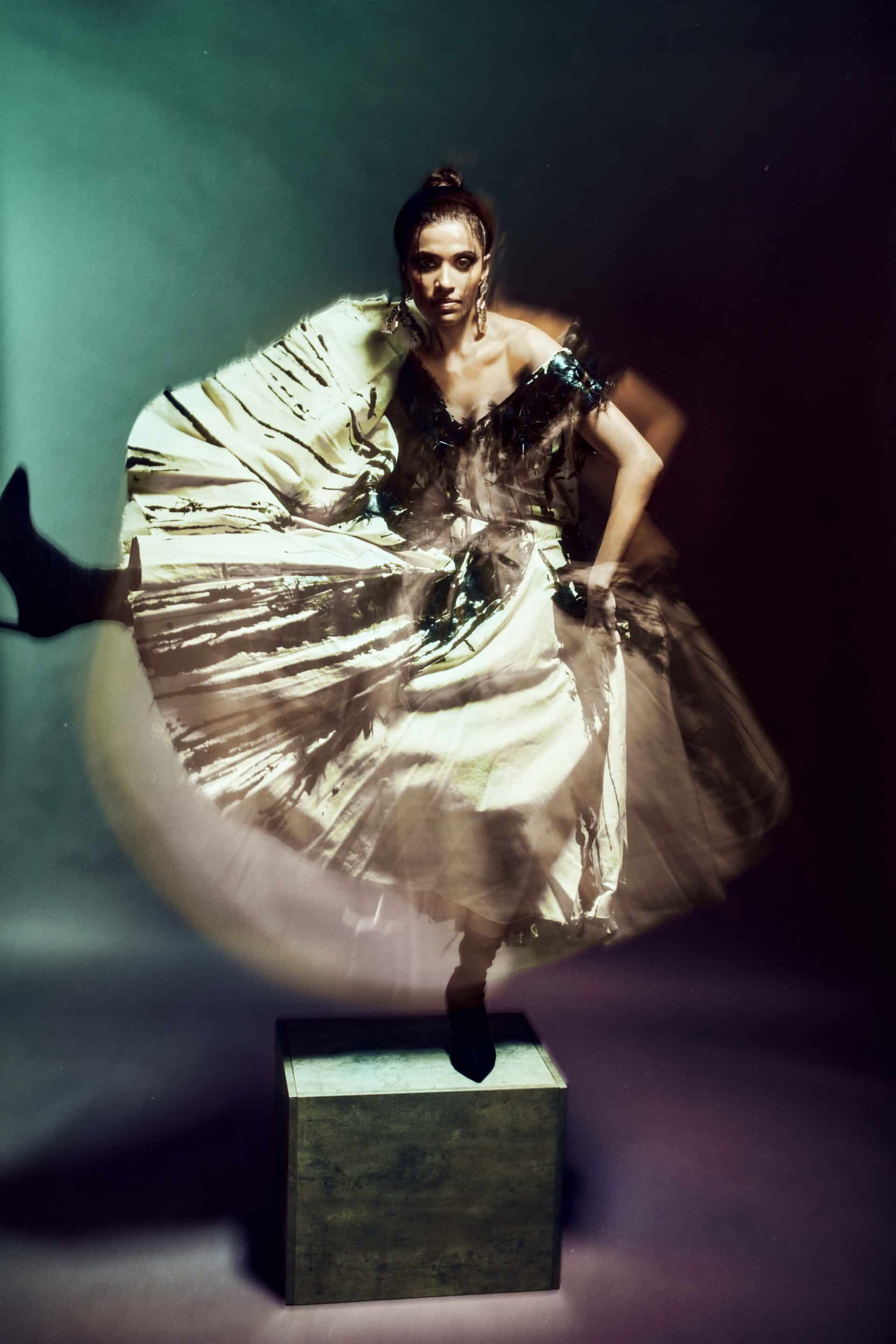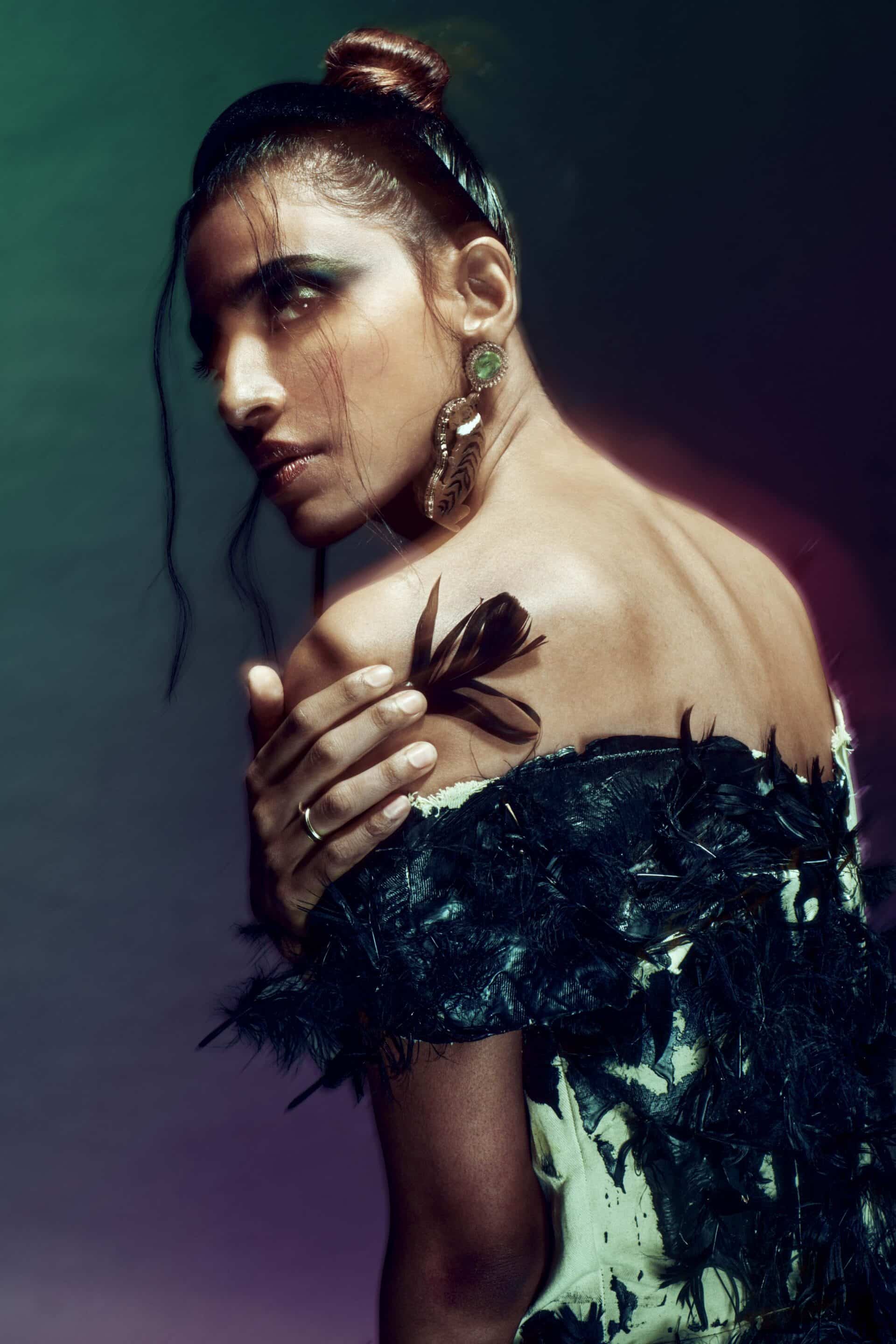 Team Credits:
Photography/Creative Direction by: Ofilaye – @ofilaye
Wardrobe Stylist: Beverly-Céline-@becauseofherhands
MUA: Valentina Stuppia – @valstuppia
Talent/Model: Priyanka Karunakaran – @yanka.unplugged
Clothing Credits
Special thank you to all the independent designers who lent us pieces to match our story.
Look 1
Black bodysuit with gold detail: @karrahle – Omaima El Harrack
Black skirt: Zara
Gold head piece: Zara
Shoes: Ego
Earrings: @anishaparmarlondon – Anisha Parmar London
Look 2 –
Blue dress: Zara
Earrings: @anishaparmarlondon Anisha Parma London
Look 3
Black and white dress: @briandecarvalho – Brian De Carvalho
Shoes: Bershka
Earrings: @anishaparmarlondon Anisha Parma London