There's an R&B sensation comin' your way from Chicago and her name is Feather!
Her voice is stunning and her looks are fire which makes it quite hard to get past her without turning your head, and ears!
Feather has created a buzz by posting a series of intimate performance videos that put the focus on her remarkable voice as she accompanies herself on keyboards. Her emotional mash-up of Chris Brown's "Go Crazy" and Aaliyah's "At Your Best" was a viral smash.
She featured alongside Chris Brown and Rahky on this remix of Tank's "Dirty." Feather has toured the world with Jeremih as a lead feature vocalist and choreographer.
It's not over!
Feather recently dropped her debut single "Juke" alongside a music video which is going to keep you staring at your phone for a bit.
"Juke is a part of the culture in Chicago that I grew up on and I'm so excited to be a part of spreading that culture to the world" Feather says.
"I wanted to be a part of introducing this culture of Chicago to the world. Whenever Chicago is mentioned in conversation violence and drill rap is always the topic of discussion. I love drill rap, but Chicago has way more culture to offer. One day we were listening to Juke mixes and we came across "Juke Dat" by DJ Rashad. We thought it would be a dope idea to put a modern day RnB twist to it. We made the beat, wrote the lyrics, and the rest is history."
Her art is heartfelt and profound and the message is clear and bold.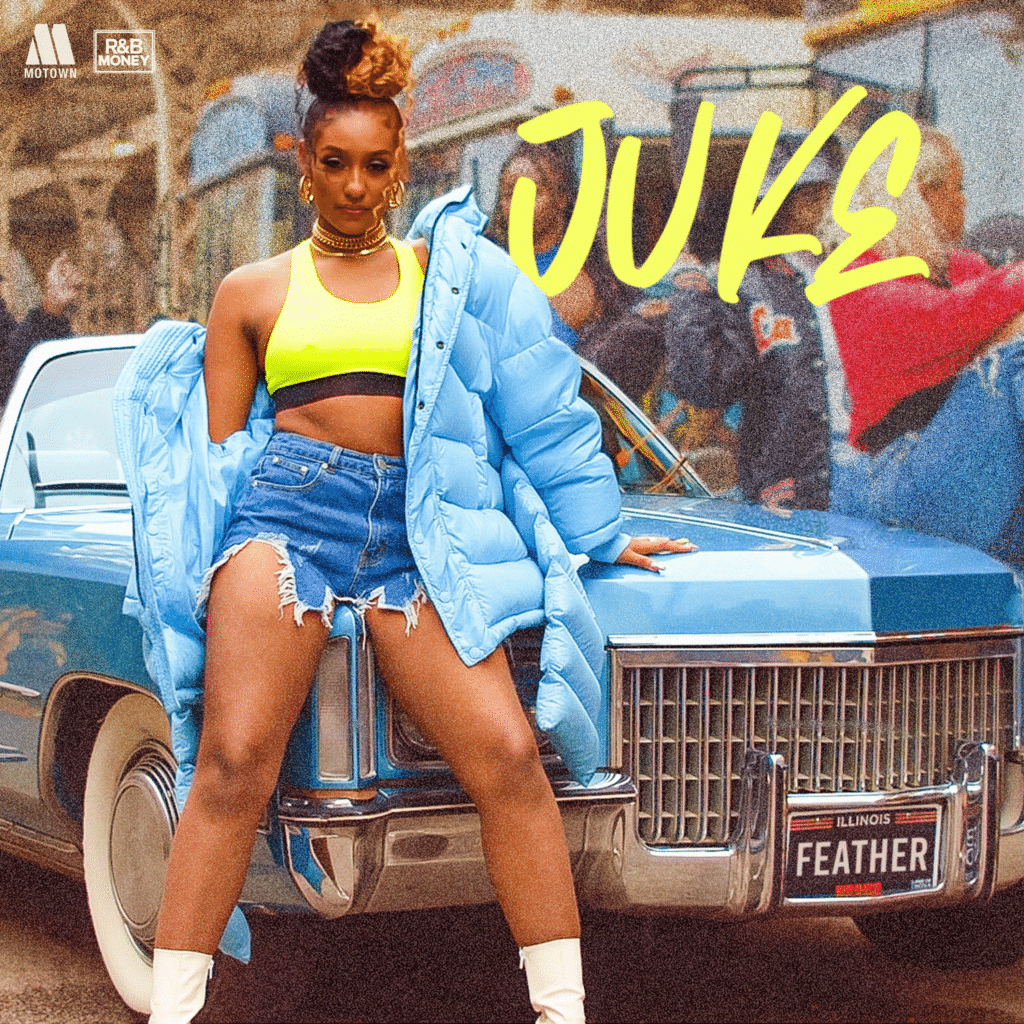 "I want to inspire people to have fun through my music. Also, I pride myself on saying the things that women want to say but don't usually say and saying what men want to hear."
About the music video she simply said:
"It was probably the most fun I ever had by far. I didn't really know what to expect but the cast brought so much energy, it made my job so easy and exciting. It took two days to shoot, it was cold and raining in Chicago, but we managed to get it done. I'm so happy with the result and the response I'm getting from the fans."
Now here's her best quote.
We asked her what her fashion and style inspirations were and she had no hesitation: "I just like to look fire!"
Well, touché! Her music is fire and her looks are fire. Most of all, Feather has a meaningful attitude and goal which are crystal clear:
"The meaning behind my art is really to have fun and enjoy life to the fullest. I want to bring more music, videos, vibes, fun, and to continue to inspire people."