Singer, songwriter, guitarist, and producer Sasha Rome makes nostalgic indie-disco designed for driving dance floors and living room lounging to boot. Quickly becoming one of NYC's most exciting dance acts to watch, Sasha Rome's growing repertoire has graced some of dance music's most inspired record labels from the likes Kitsune Musique, Dome of Doom, Playitlouder, and Jadū Dala.
With a penchant for old-school grooves and nu-wave cuts alike, Sasha Rome has opened for household names like Channel Tres, Claptone, Oliver Dollar, Psychemagik, and Kiesza, just to name a few. As he continues his ascent to indie-dance stardom both on stage and in the studio, the multi-hyphenate artist taps Artemis Orion and Stripess for his new single "Criminal."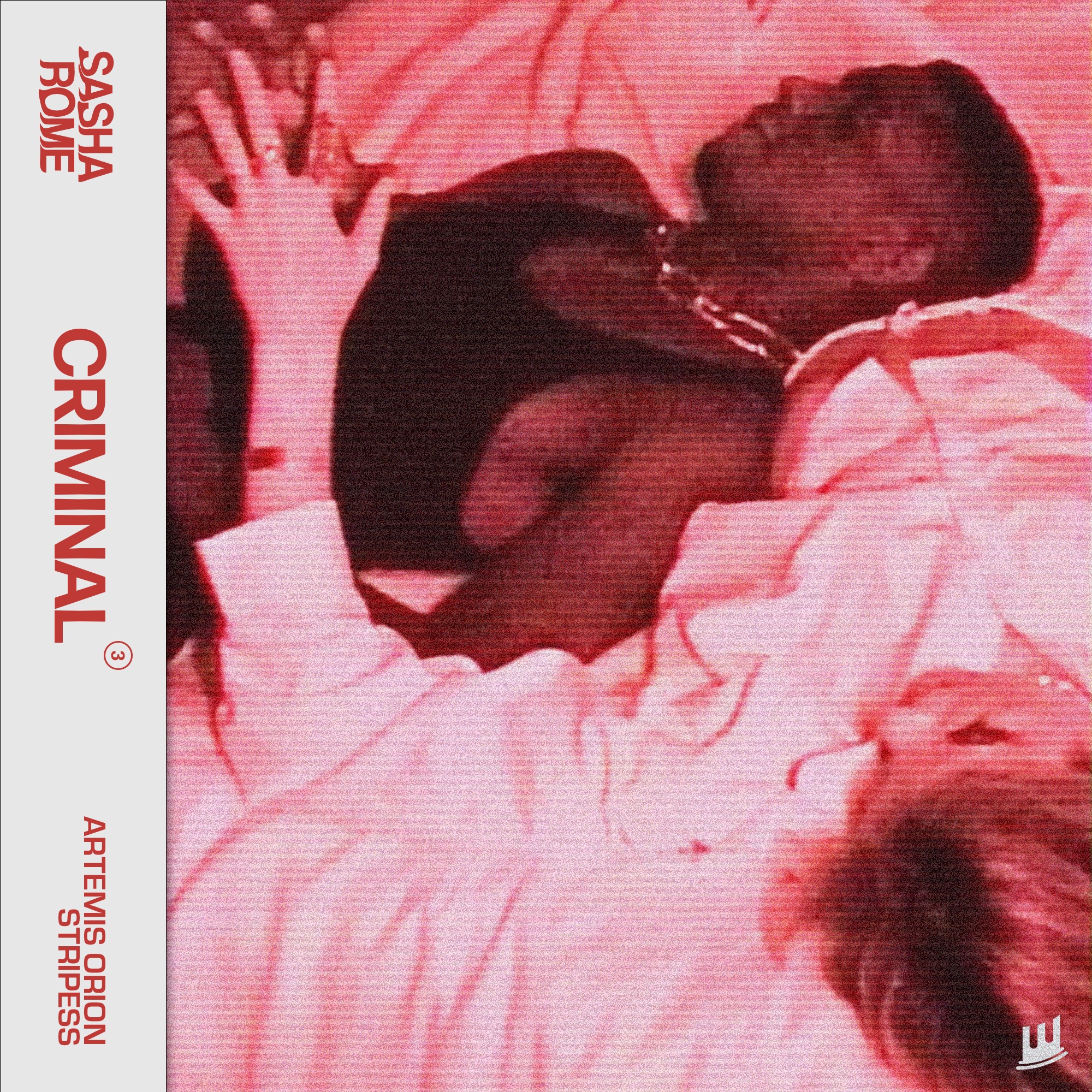 "I love all of the tracks on the EP but "Criminal" resonated with me the most throughout the process of building the EP. The instrumental Stripess and I created has an interesting dark vibe to it that combines elements of classic house, KAYTRANADA, and indie music. Artemis Orion's gentle, beautiful vocals on the instrumental give the song an intimate vibe and are unique in juxtaposition with the sound of the instrumental. 
It comes together to create probably my favorite song I've made so far and one that I can't stop listening to even after hearing it hundreds or thousands of times. In terms of meaning, it also fits well as the title track because the EP is about embracing the reopening post-covid life, hanging out with friends, new loves, and trying to get back to the feeling of life before covid.
Life will never be the same but the feeling of reconnecting with others feels so good after our global isolation and this EP tries to capture that feeling. Criminal is about a new love that's so powerful it turns the narrator obsessive and they become a slave to this obsession. While it's a bit on the darker side, finding new love and feeling these strong emotions are one of the most beautiful aspects of our experience as humans and I think this EP and track capture that well."
Sasha Rome