Photo by Claudia Johnstone
Sidney Bird is a southwestern darling making a name for herself in New York City. Born and raised in Arizona, Bird holds her own in the western pop scene, alongside artists like Kacey Musgraves and Leon Bridges. A true crossover act, she feels a strong creative impulse when home in Arizona, writing all of her songs there before fleshing them out with producers in Brooklyn. "I grew up listening to Barenaked Ladies, Norah Jones, Joni Mitchell," says Bird. "Then became obsessed with Katy Perry, Britney Spears––all the popstars."
Bird's background in comedy and musical theater fuels a deep love for world-building and storytelling: "Sometimes I feel like I'm playing characters through my music, using them as a vehicle to express honest and genuine feelings."
Her 2020 debut album "Bad Timing," featuring singles like "Kisses" and "Wild," has garnered over 1.7 million combined streams to date. In 2021, Bird followed up with her EP "Big Heart," debuting the project live at Rockwood Music Hall at the end of the year. With a wealth of music ready for release and a dedicated community of listeners, Bird is well-positioned to make 2022 her year.
Sidney is super excited to share her new single "Renaissance Man", set to release on January 11th.
Here's what she had to say about it: "I wrote 'Renaissance Man' after reflecting long and hard about my childhood and how my parents raised me. I feel so grateful that I have such amazing and supportive parents, and I aspire to be like them one day. Although I am not looking to have kids anytime soon, this song is about the children I wish to have one day, and a thank you letter to my wonderful parents".
Tell us about the genesis of your project. How did you get to where you are now?
Being honest with myself! My artist project started as therapy for me, it helped me get out of my head. Once I started expressing what was going on in my personal life, I started telling stories about other stories that inspired me.
What should a song or piece of art communicate in your opinion?
A full fleshed story or emotion.
Who were your top 3 artists last year?
Maggie Rogers, Kacey Musgraves, and Noah Kahan
What do you do when you're feeling uninspired?
Read a book or watch a TV and try and create a new world from those pieces of art
What are your 2022 projects and goals?
I plan on releasing at least 8 new songs and hope to play many many more live shows in NYC and around the east coast! Hopefully to the west coast too
Favorite movie or TV show?
Currently.. Yellowstone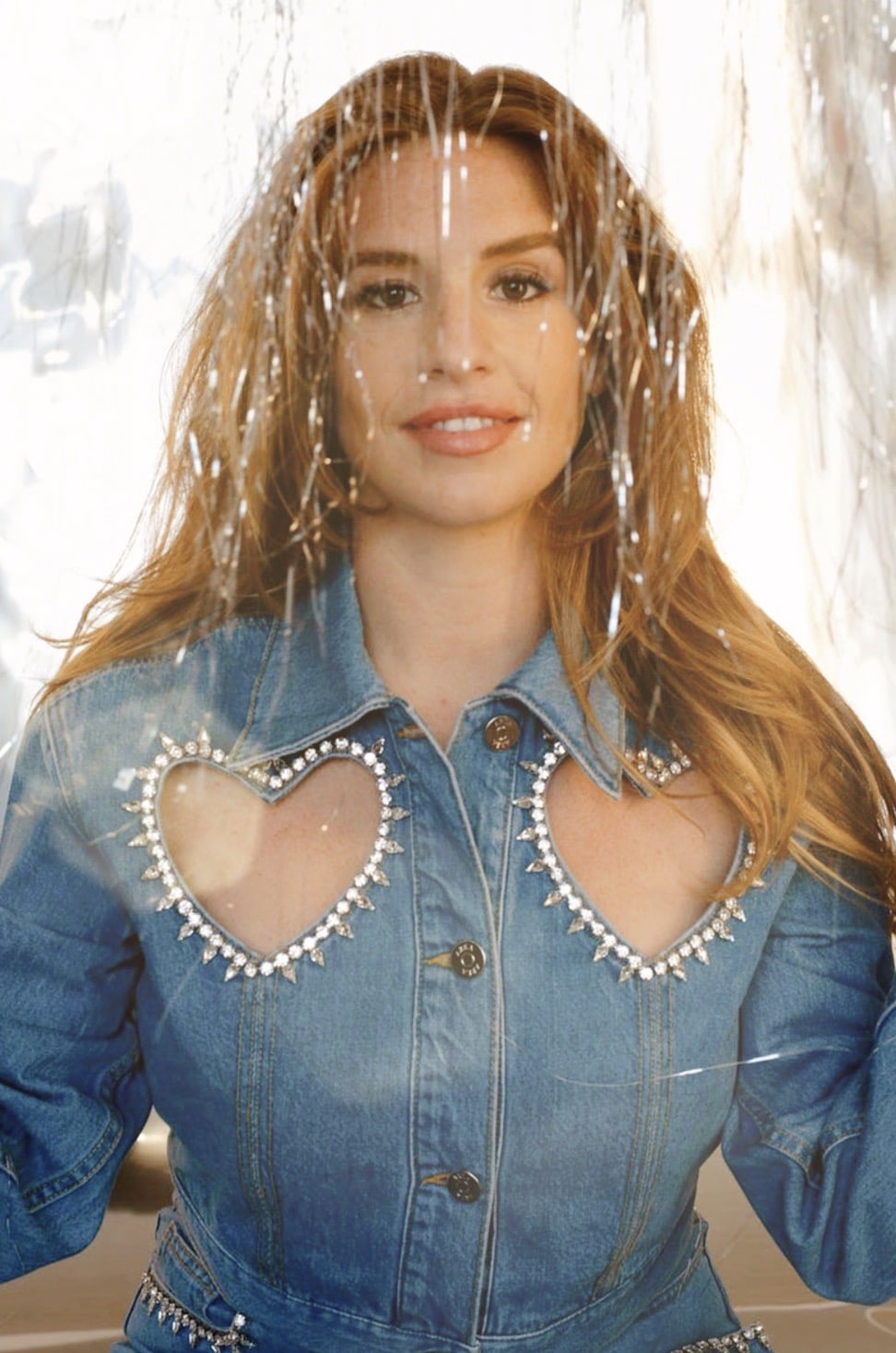 Tell us about your latest release and how it came about
This song is a thank you note to my parents and a love letter to my future family at the same time. It's about how much I adore my parents and how they raised me, and the dream family I hope to have one day. It really came out of me when I left my family after quarenting for months with them!
What is something you would want to change in the music and entertainment industry?
The fast pace energy of social media. I feel like the process of creating a song takes me a while, and that process isn't appreciated as much anymore.
Can you outline your creative process?
It usually starts off with strong imagery, a chord progression, then a catchy tune. Then I free write for a while, then go back and cut and past what I had till I have a full song.
Who inspires your style and aesthetics?
Classic laurel canyon vibes, where I am from in Arizona, the movie Almost, Famous, and the book Daisy Jones and the Six 🙂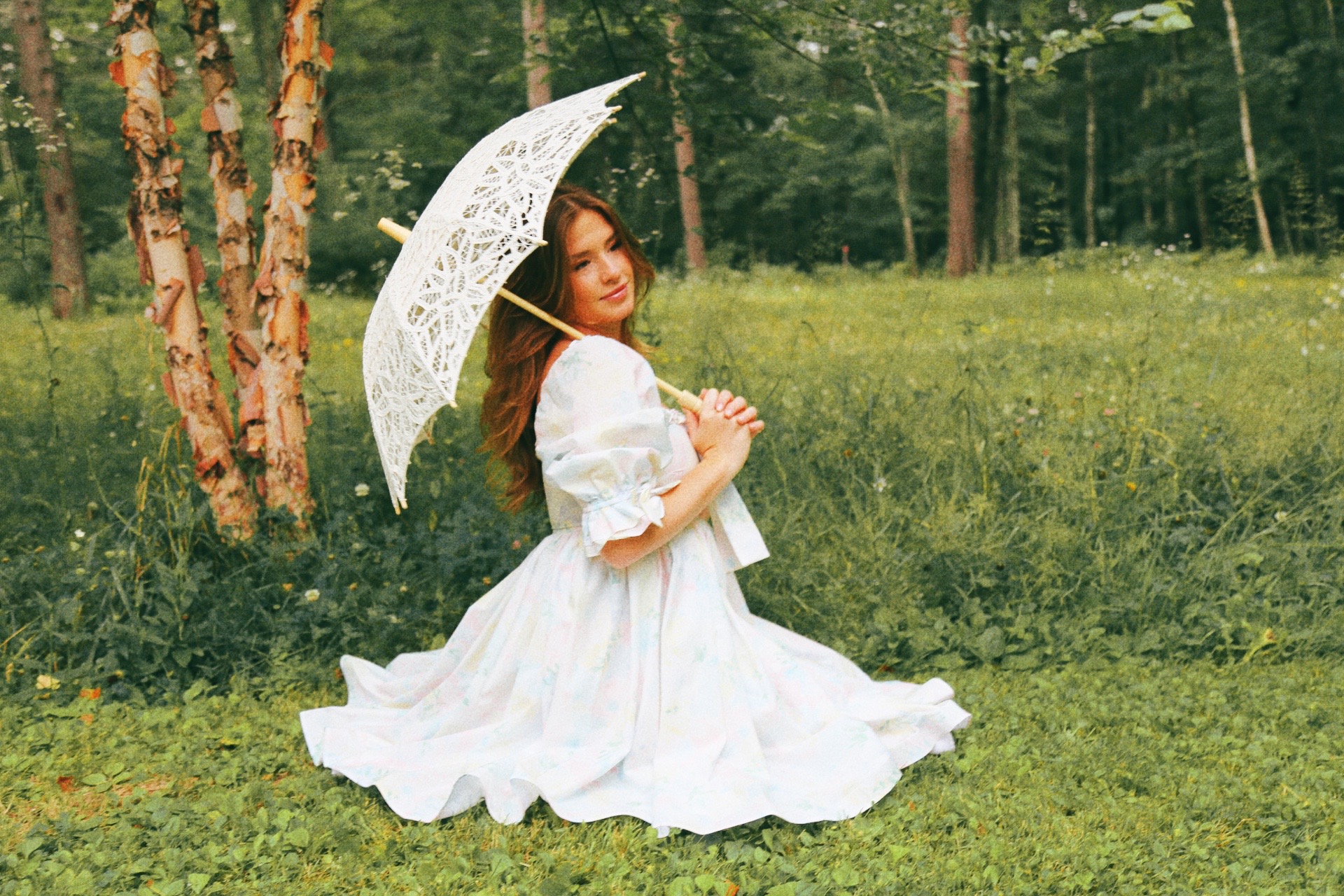 What is the achievement or moment in your career you are the most proud of and why?
My self promotional videos on TikTok, because I try and make them as specific as possible, and it's really rewarding finding the people I was hoping to find to listen to my music
What do you think an artist should sing about nowadays?
ANYTHING! That's why this is so fun but so hard — there are no rules!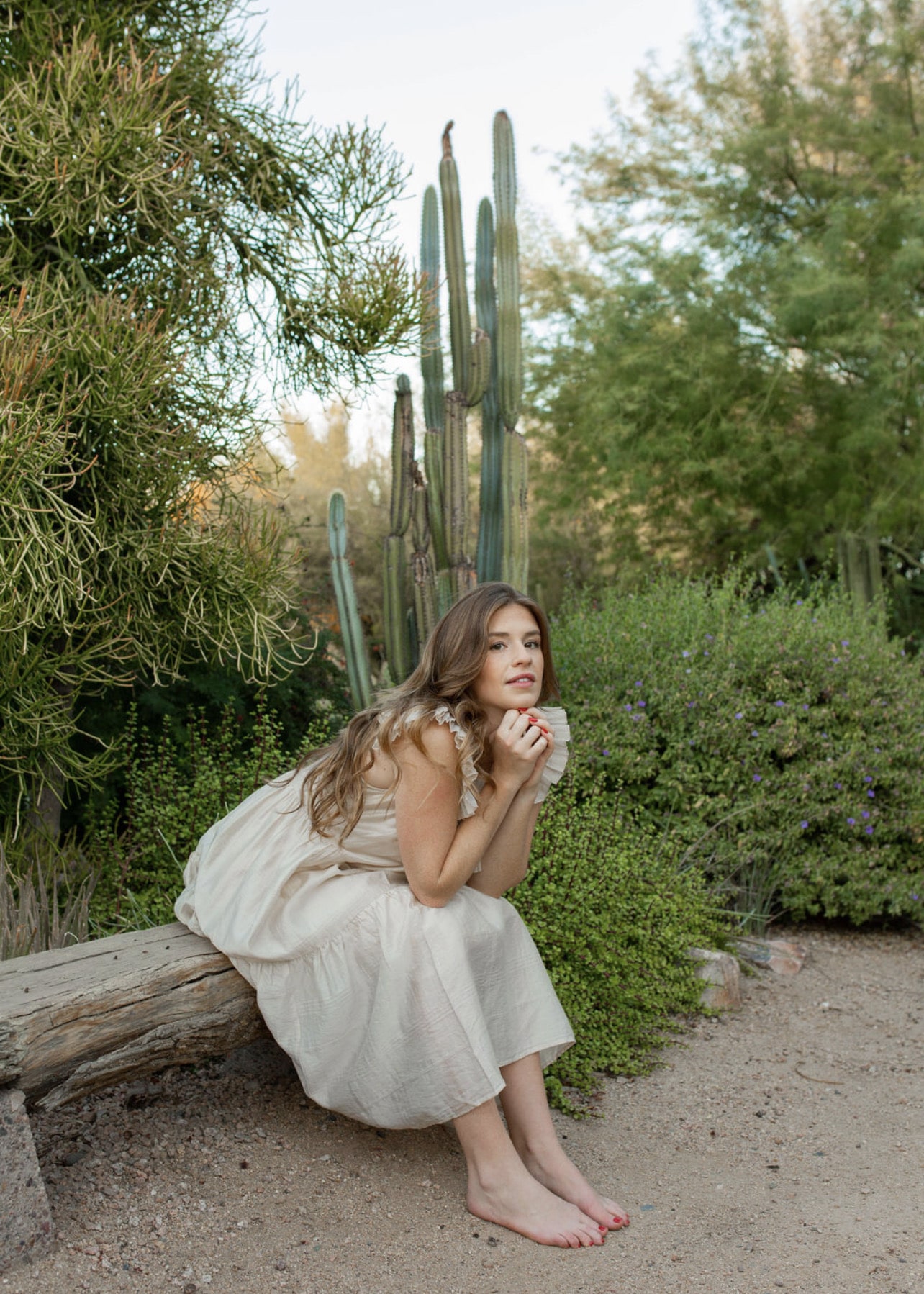 Do you have any regrets?
Not starting this early in my life / thinking I couldn't do this as a teenager.
What is some piece of advice you would give to yourself right now?
Write a song a day and put yourself out there.