Photo Credit: Daniela Salinas
20-year-old Californian hip-hop shaman DEATH2KALON releases the official music video for fan-favorite track "Beautiful Death." The punchy electro-trap offering sees the young artist delving into the depths of his tormented subconscious to bring listeners an introspective outing exploring heartbreak, betrayal and redemption through a hellish lens.
The video, directed by acclaimed LA videographer Isaac Garcia, perfectly visualizes the aforementioned themes found throughout the song's lyrics with artful cinematography and visual effects. From the get-go, the video is horror-esque, cutting from a shot of a hand touching a television screen filled with static to the agonized rapper sitting in a dressing room, surrounded by lockers whose doors swing violently and autonomously, as if possessed by demons – something the track is heavily inspired by. "When I feel really alone & all I have is myself, demons seem like a sense of company," says DEATH2KALON on the inspiration behind the track's lyrics.
"Im so lost in bounds / When the evils calling / Some how those are my friends / Stay with me to till the end / Ask a b*tch like why him," – lyrics from DEATH2KALON's "Beautiful Death"
"Beautiful Death" is from the artist's recent October EP Symphony of the Night, a 5-track offering exploring the rapper's struggle overcoming his pain and hardships through bright synthesizers, booming 808's, crooning vocals and complex, introspective lyricism. DEATH2KALON makes music for the kids at the back of your class that you maybe never noticed, serving as a voice for the unheard as he continues to create a community for kids like him where they can feel a sense of belonging.
Tell us about the genesis of your project "Symphony of the Night". How did you get to where you are now?
It was based on some hardships I was currently going through prior into the project. I learned a lot & dealt with a lot of consequences throughout the timeline of becoming a better person each day along with obtaining new skills mentally for my own sake.
What is the favorite song you've written and why?
My favorite song I've written so far is probably Health Issues because it brings out so much emotion & pain that I had to let out at the time. I don't think I've ever been that passionate about any of my tracks until I made that song & it is most definitely one of the most deepest songs I've ever made.
Who are your all time musical icons?
I'd have to say Micheal Jackson, Kanye West, The Weeknd, Nas, & 50 Cent.
What are some things to do to keep your inspiration alive?
Always remember the position you were in before you started your journey & where you are now. Look in the mirror everyday & tell yourself you will achieve your goals. Be your biggest supporter but also your biggest critic.
Who are you binge listening to these days?
I've been listening to a lot of Ericdoa, Midwxst, SSGKobe, Juice WRLD, & Tory Lanez.
Favorite movie or TV show?
My Favorite movie is way too hard to choose but my favorite show at the moment is definitely Attack on Titan.
Tell us about your upcoming music video for "Beautiful Death" and how it came about?
It's amazing. I think when I closed my eyes & listened to the song for the first time the video is exactly what I'd imagined it would look like. When we came across the location, Isaac & I basically just put our two minds together & created a greatness from there.
If you've done shows, do you have any peculiar pre or post show rituals?
I like to thank god, talk to my passed loved ones, & then me and my close friends get together to pray.
What do you envision the future looking like for you as an artist?
I see a lot of success & good energy surrounding me. Sometimes when I get real deep into it & think about it, it really feels like I'm in that moment & I know all of the hard work will be worth it. I can see my music impacting a lot of individuals who could be going through the same things as me & having similar positions that I was once in.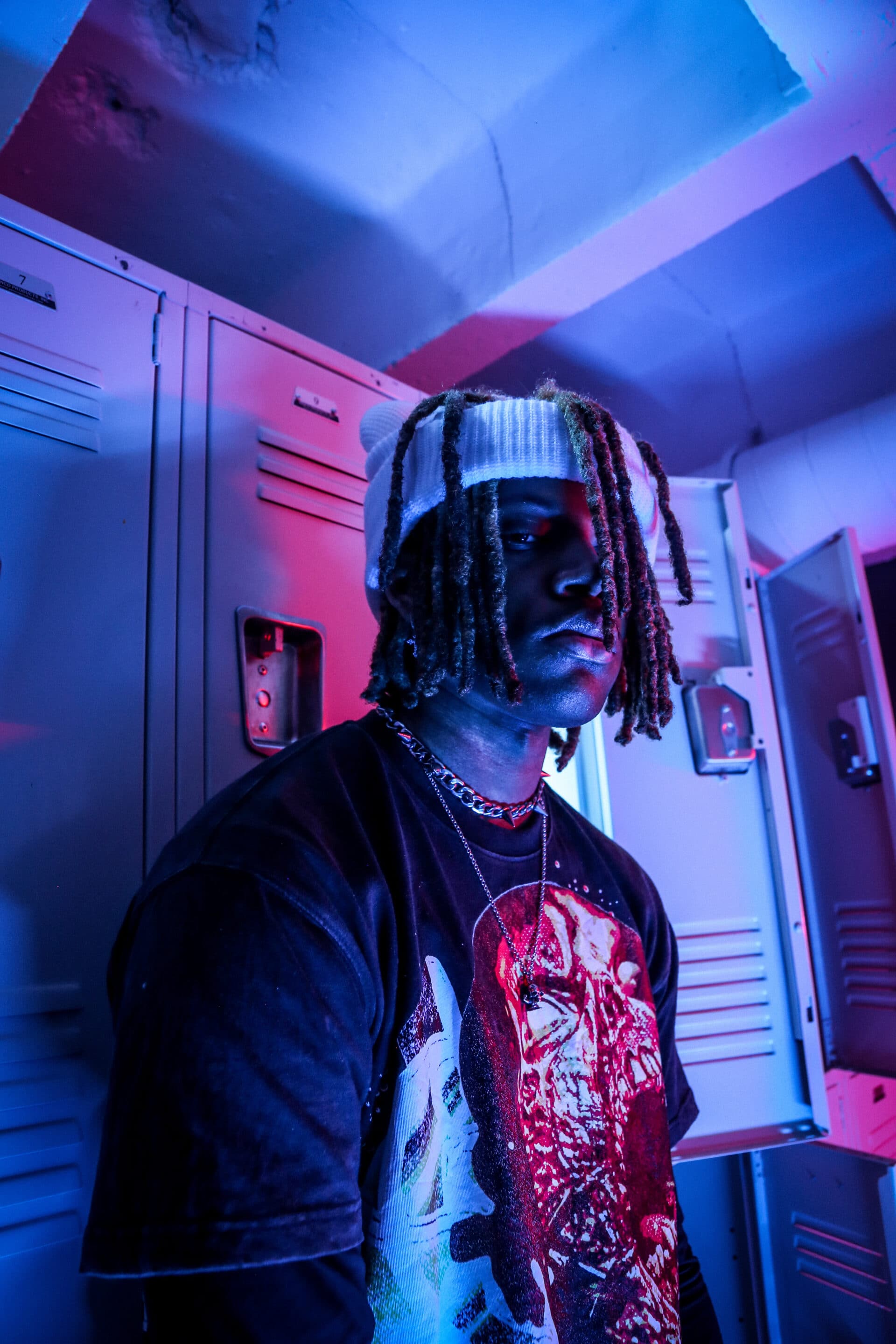 Who inspires your style and aesthetics, both in music and in your personal life?
I think I'd have to say Juice WRLD. He was one of those people that just always had good positivity & real genuine energy to spread into the world.
What is an achievement or moment in your career you are the proud of and why?
When my "Inside Boy" video hit 60K views which was my second video ever. It really motivated me to go even harder with music & how much more I could really achieve.
What do you think is the best way to make it as an artist nowadays?
To stay consistent, take constructive criticism, & don't look at what other artist are doing then try to compare yourself to that level. It's never good to look down on your talent & potential. Everyone's timing is different.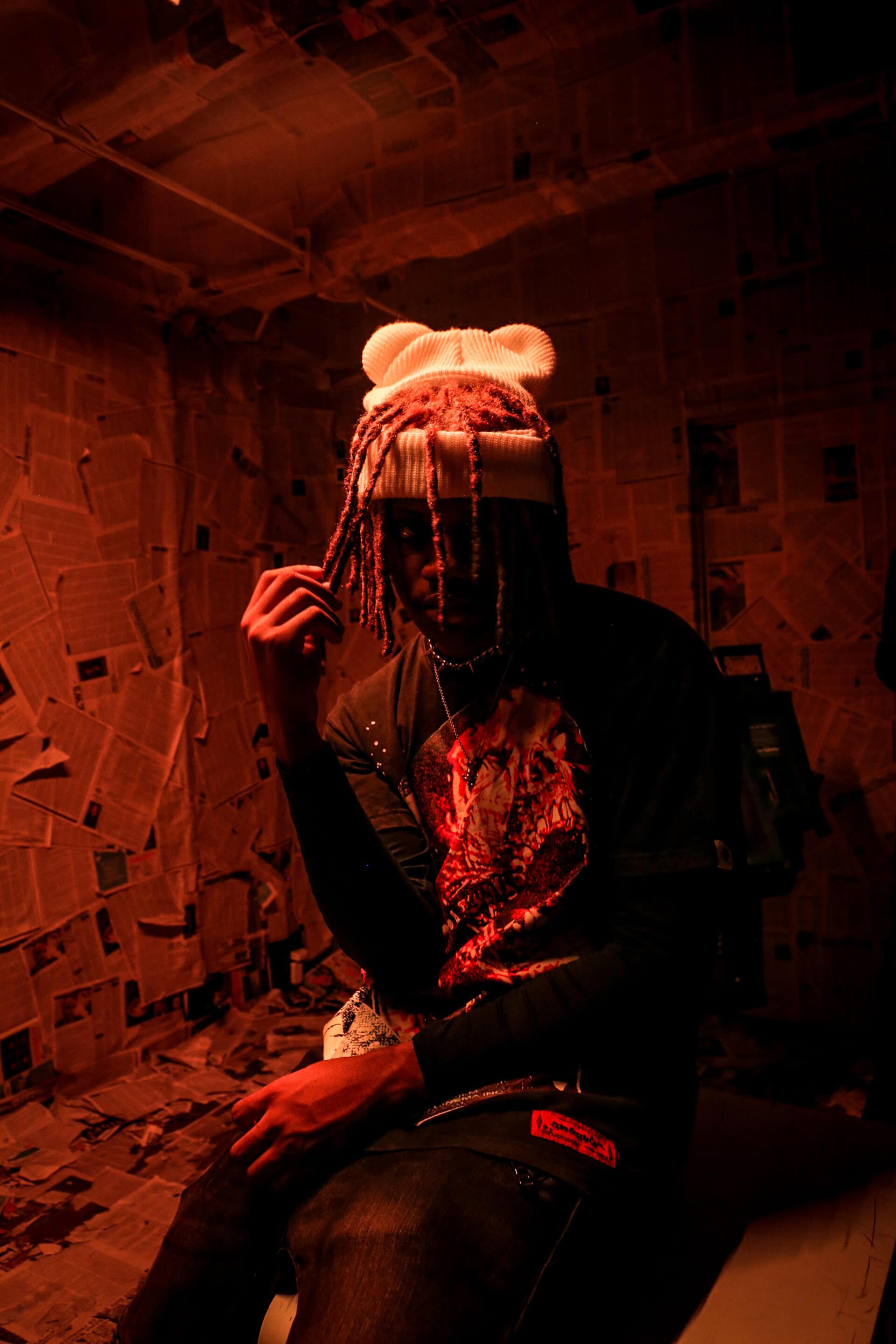 What would you change in the music and entertainment industry especially after this past year?
I don't think I would change anything honestly. Music itself is a form of art that is made all over the world & it is expressed in all sorts of ways. The beauty of it is that I don't even know where to start even if I wanted to change something about it because It's so "freeing".