The air is getting cooler, the leaves are turning colors, and the ever-popular throwback Halloween costumes are for sale – with the shift to Fall, what better way to bring in this change than with a brand-new Haiden single that reveals his costume this year?
​"Okay ok k" is set to release on all streaming platforms mid-month, October 15 , with production from frequent collaborator Barry Fowler. Listen now with this on your favorite platform.
​Following similarly 90s and 00s-inspired hits "Harmony" and "Welcome Home", Haiden looks to pay homage not only to the frequent-artist comparison, Justin Timberlake, but to the whole sound of his *NSYNC boy band and its contemporaries from the Backstreet Boys. On "Okay ok k," allow Haiden to introduce the world to his five singer alter egos in the band he's going as for Halloween: the Nice Guy, the Diva, the Heartthrob, the Bad Boy, and the Tortured Artist.
​Parallel to the multiplicity of "okays" in the title and chorus, Haiden pairs his frontman voice with the echoing backup vocals of… multiple versions of himself. Playing off of the nostalgia of the boy band craze, Haiden utilizes his career-establishing, male model background and characteristic falsettos to match its vibrant, polished aesthetic. Kicking off the track with a showstopping synth line, "Okay ok k" brings its 90s roots full circle to recall modern iterations of the boy band model, like the K-pop superstar group BTS. The crisp production is interrupted by an electric guitar-led second half, channeling how the genre was further refined in Haiden's lifetime by groups like the Jonas Brothers, Big Time Rush, and One Direction.
What's your story as an artist?
I started as a session guitarist in my first couple years of college but had to stop due to a hand condition that I was born with called stenosing tenosynovitis or "trigger finger." Because of it, I couldn't open my hands after just a few hours of consistent playing. I started writing songs after setting the guitar aside to fill the musical void that was left behind. This was all about a year and a half ago and I've been releasing music since March of this year.
What inspired this last release?
My last release was heavily inspired by the boy band pop that my mom played in the house while I was growing up. I wrote the song over a year ago but it was so quirky and vibrant that I didn't really know how to fit it into my branding till just recently when Halloween came around.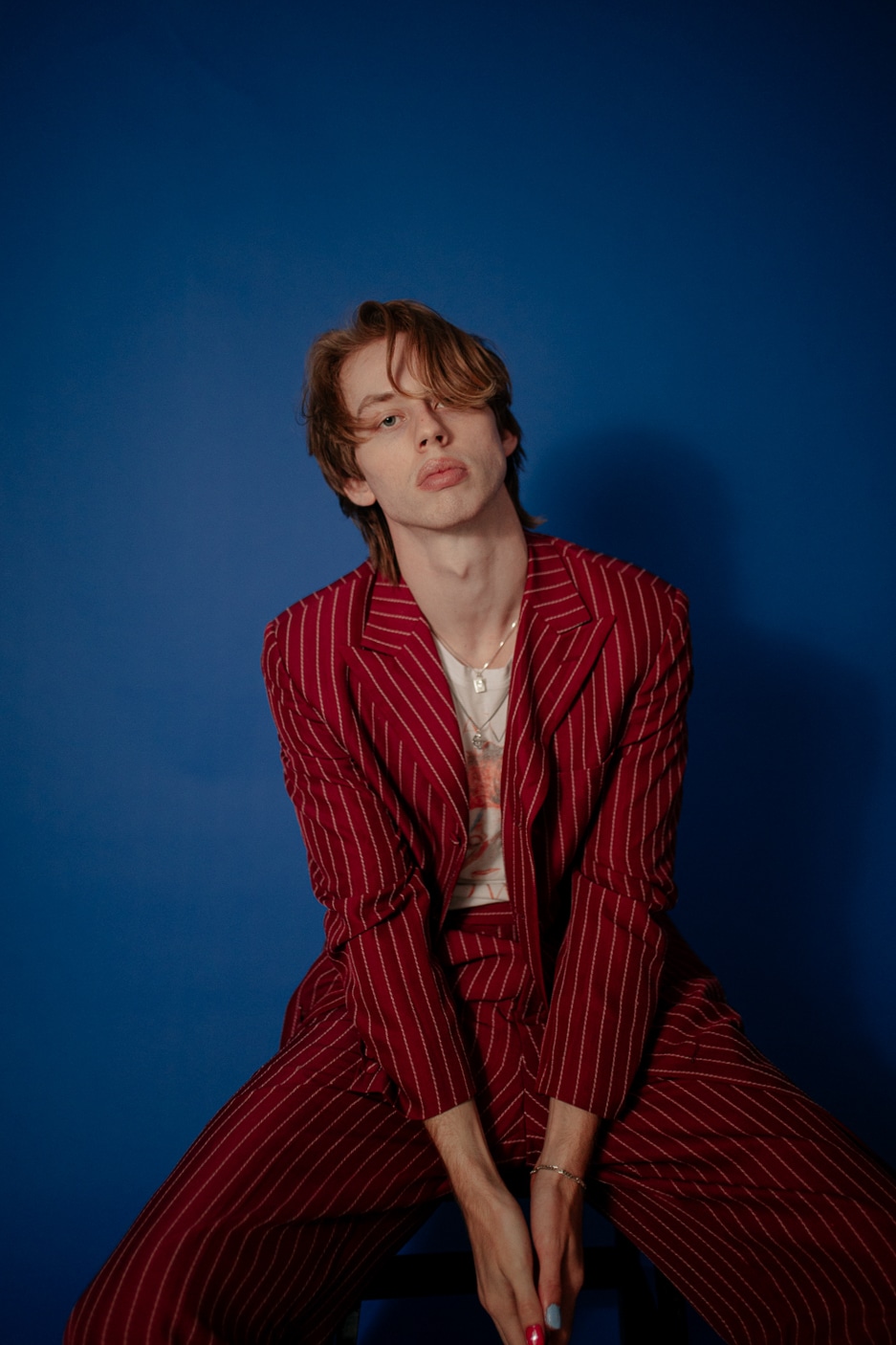 Do you get inspired by other art forms?
I often take inspiration from well-written dialogue and screenplays to help flesh out the characters in my stories. I'm kind of a closeted movie nerd who loves to analyze scripts and character interactions.
Any funny anecdotes from the time you were recording or writing this?
When recorded "Okay ok k" at the height of the pandemic and to avoid exposure as well as gas costs, I was sleeping on my producer's living room floor. We were simultaneously dog-sitting four to six dogs at a time to make money for rent and food.
What's your favorite place or environment to write?
I usually write songs alone in my bedroom but go on writing retreats every few months to explore writing new environments. It's usually in more rural or tropical areas that weird ideas or interesting perspectives pop into my head whereas at home, I gravitate towards things that directly affect me and my life
What's a record that shaped your creativity?
Recently, I wrote a song much in the style of 2015 era Shawn Mendes and it's been getting attention on TikTok so in preparation for fan debates, I've been listening to his records, "Handwritten" and "Illuminate" quite a bit. Something about them, when I first listened, just clicked and I admire his talent more now, than ever before.
Who is an artist or band you look up to today?
Aside from Shawn, Doja Cat has been absolutely murdering lately. Her writing is so vibrant and honest that it's redefining what it means to be a "pop-star." Digestible doesn't have to mean bland!!!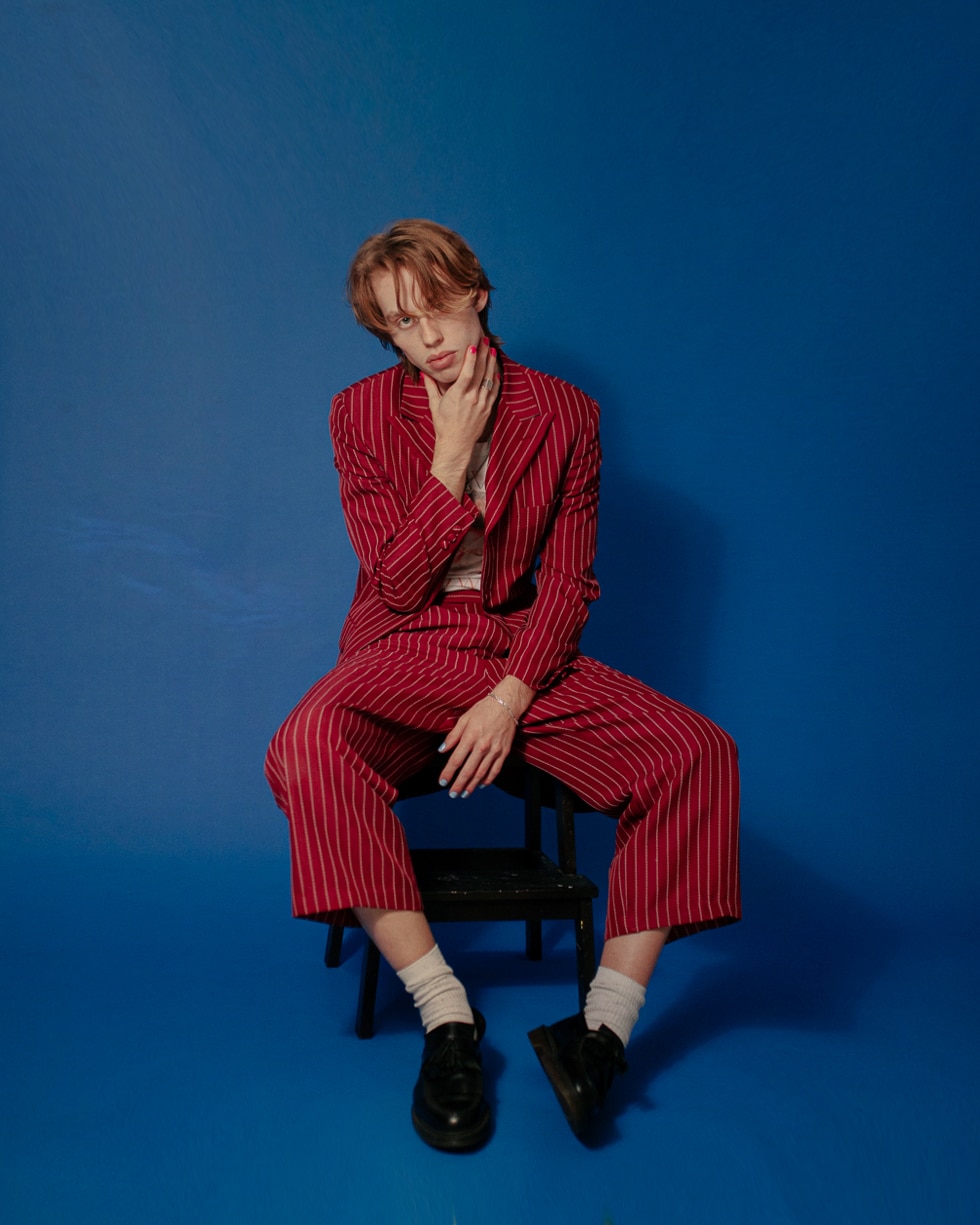 What excites you the most about what you do?
The uncertainty. I gave up on my path to becoming an Aerospace Engineer because I wasn't satisfied by the routine. I need my passions to be a bit volatile otherwise I lose interest. Maybe I should talk to someone about that hahaha.
What is your view on genres and music styles since you mix a lot of them in your music?
As much as I want to say that genres don't really exist anymore, a lot of the music outlets like to put labels on things and then deny artists coverage because of those labels. So I'll modify my view to say that genres don't exist for those making music, only for those that consume and critique it.
What does music and art mean to you?
I'm sure my answer would change depending on the day you ask me but today I feel like music is mysterious. Something I can hear but not hold. Something illusive. And that's just so exciting.
How would you describe your act in one word?
Genuine.