Taking inspiration from other women artists such as Jorja Smith, Miraa May and Rosalia, 'Cycle' highlights Strama's natural gift for telling poignant stories through her music. Her relatable and honest lyricism navigates through empowering bass lines, a dose of driving RnB rhythms and silky melodies.
Speaking of the track, she says, "I really hope this song can be a cathartic song about heartbreak and breakups. It's about when you finally understand that you're ready to eliminate yourself from this toxic situation.
When you've established your boundaries but the person keeps chasing you in an unhealthy way, they only care about 'winning you' rather than what you want and your feelings involved – they want what they can't have. But if you do give in/want to try things again with someone, their response changes; they don't want you back or treat you properly, it's all games, it's a really messed up cycle."
Tell us about the genesis of your track Cycle. How did you get to where you are now?
Funnily enough, Cycle used to be a bossa nova beat. I wrote the topline 3 years ago, and adapted the production only last year, so it's had a lot of change from when it started. I usually write from the perspective of a storyteller as opposed to my own personal experiences and just noticed in general that in our generation figuring out love or relationships seems to be a weird dynamic, and at times creates toxic cycles, it can be difficult dealing with unreciprocated effort.
What should a song or piece of art communicate in your opinion?
It should make you feel something, no matter its genre or artistic direction. If I can't connect to it emotively then it's not for me.
Who were your top 3 artists last year?
Cleo Sol, Joy Crookes and Daniela Andrade.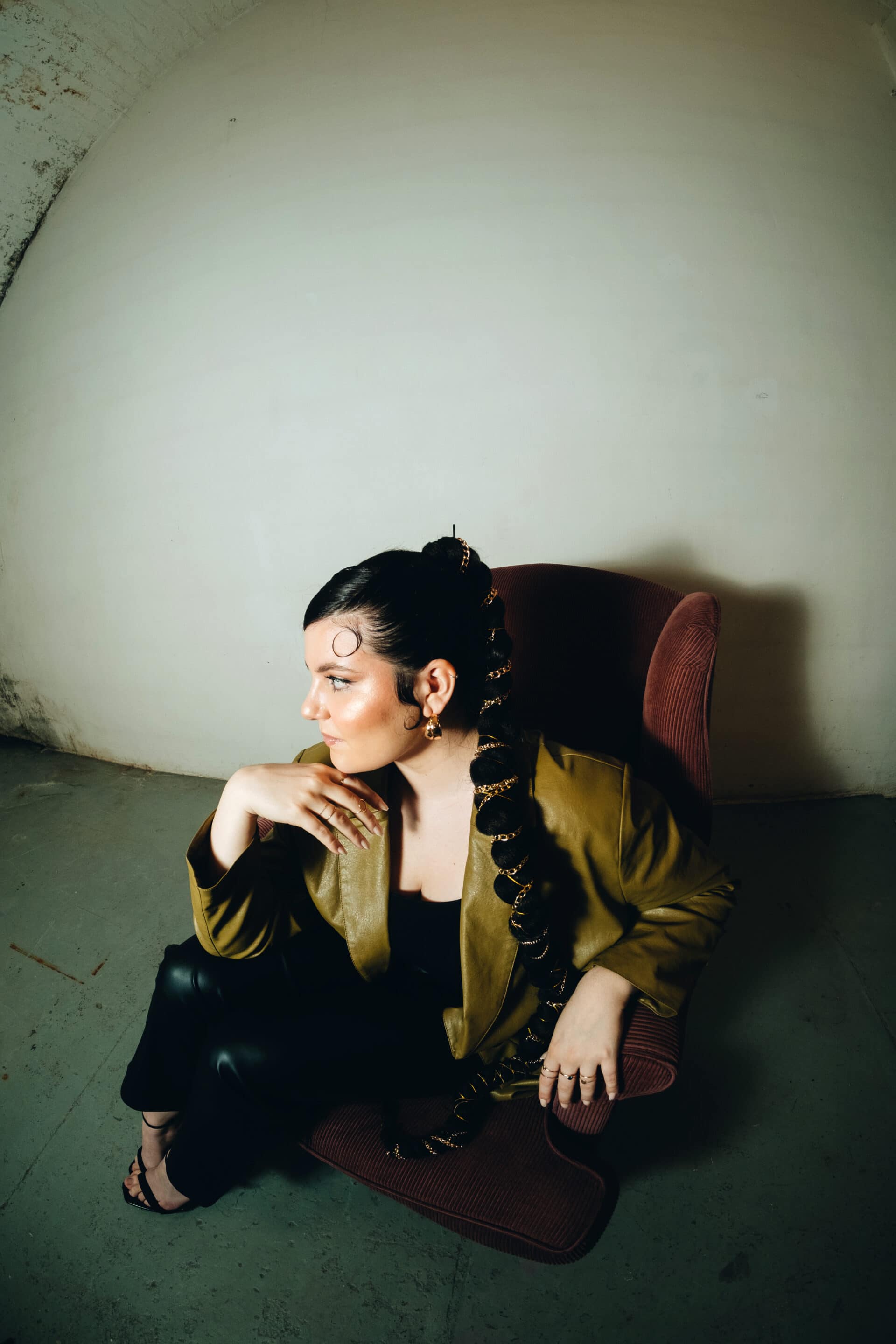 What do you do when you're feeling uninspired?
Do literally anything unrelated to music. Meet people, move away from my current environment, read poetry or watch films.
What are your 2022 projects and goals?
I'll be releasing my debut EP and hopefully connect and expose myself to new fans and listeners as well as launch my EP show on Tuesday June 7th – I'd love to see any support if you can make it! I'm also working with another upcoming artist called Maxine Scott, we're creating/producing her debut project together which I'm really excited about, she's incredible.
Favorite movie or TV show?
That's hard, maybe Back To The Future haha.
Tell us about your latest release and how it came about
I wrote 'Milk and Honey' in the middle of the pandemic, reflecting on themes of grief and loneliness. Lyrics wise I think it was the hardest song I had to write so far, but hopefully people can connect and find comfort in the song.
What is something you would want to change in the music and entertainment industry?
I'd love to see more women involved in the space of more technical roles like producers and engineers. But I think for that to happen, women need to firstly feel more safe and then be encouraged to participate.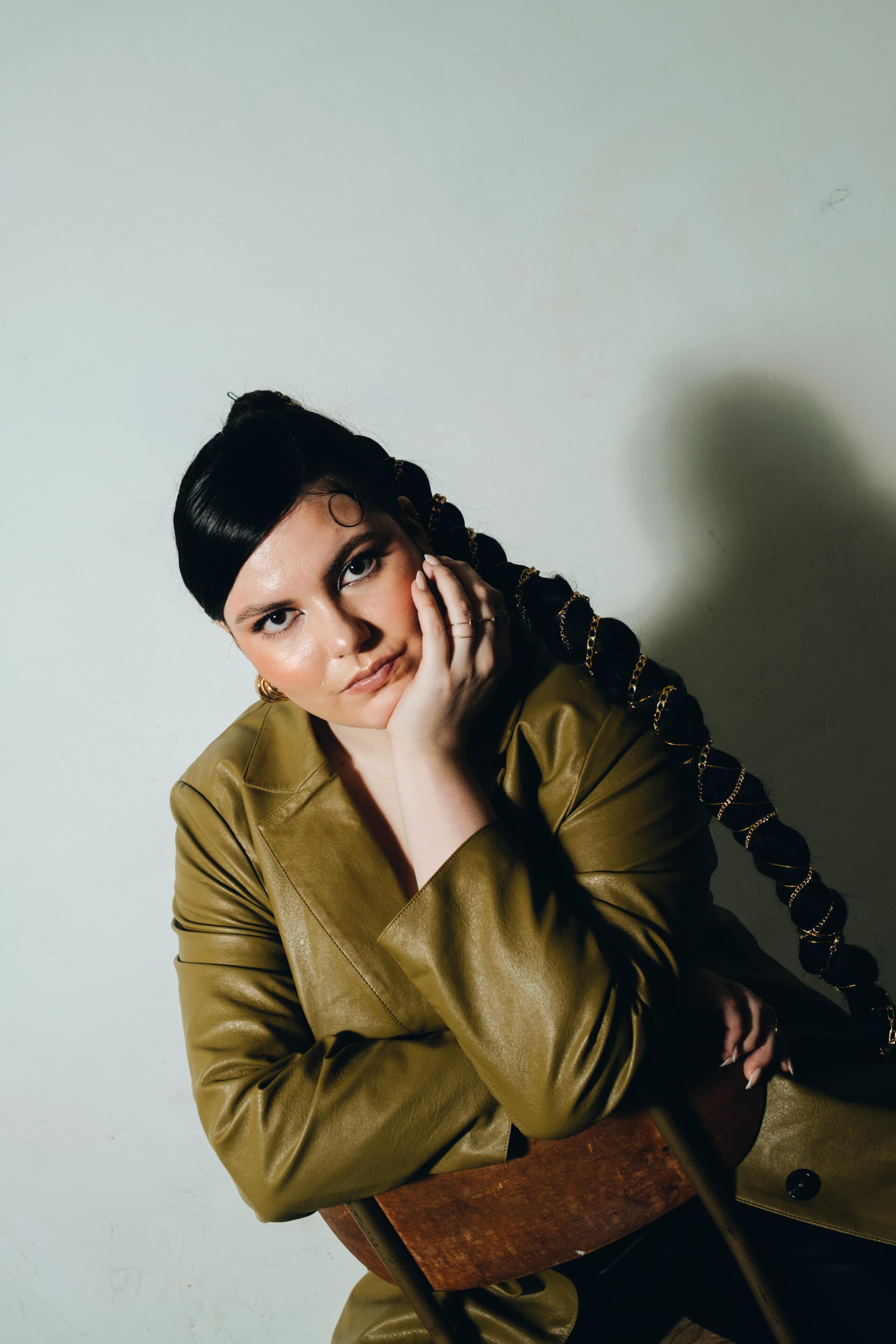 Can you outline your creative process?
I'm based at home so the way I work is very DIY (nothing fancy) and I like the intimacy of it. I try to listen to as much music as I can, write often, and experiment with new sounds – whatever feels right in the moment, there's no rule book. I try to have fun with it.
Who inspires your style and aesthetics?
I think I'm still figuring out my style, but I'm definitely inspired by the likes of RIMON, Jorja Smith, Sabrina Claudio and Rosalia.
What is the achievement or moment in your career you are the most proud of and why?
Despite the hurdles, I'm really proud to have kept my head down and learnt to produce, because it's hands down such an important skill. Being in control of my art and expressing it feels very liberating.
What do you think an artist should sing about nowadays?
Anything they want!
Do you have any regrets?
Nope.
What is some piece of advice you would give to yourself right now?
Perseverance, enjoy the process and stop burning out haha.