Swedish pop singer Agnes Hustler returns with her stirring new single, 'Heaven Underground', featuring Leyonclou, out on 13 January.
Naming artists like Billie Eilish, Sia and Rihanna as her main inspirations, Agnes draws from her combined influences, seamlessly blending elements of rock and soul with big pop melodies to form her distinctive sound. For Agnes, music is power and she aims to do everything she can to spread meaningful messages with her music.
On this track, Agnes speaks out about climate change and global warming. Once again showcasing Agnes prowess as a songwriter, the track is honest and raw with a sarcastic, humorous edge in the lyrics. The message is further enhanced by Agnes and Leyonclou's flawless and powerful vocal delivery.
Tell us about your latest release 'Heaven Underground' and how it came about
I've known for years that I wanted & needed to write a song about the climate emergency and in fall 2022 I finally did. I reached out to artist Sky Li and asked if she wanted to colab & write a song together. I wanted it to be a raw, honest song about climate change with a sarcastic humorous edge. She sent me a couple prod ideas and we met up for the first time and wrote it in her home studio.
As we ended up writing this pop rock climate change bop which was too far away from Linnéas soundscape I invited Lejonclou to sing with me and co-write on the track instead. Alva (Lejonclou) really gave the song an extra edge with fun lyrics and melody ideas such as bringing Greta Thunbergs ''how dare you' into the chorus.
What should a song or piece of art communicate in your opinion?
The artist's truth. When we let go of any fears of sharing our story, what've been through or what we feel, that's where the magic happens. I did that in my song Through The Fire and it was one of the best things I've ever done.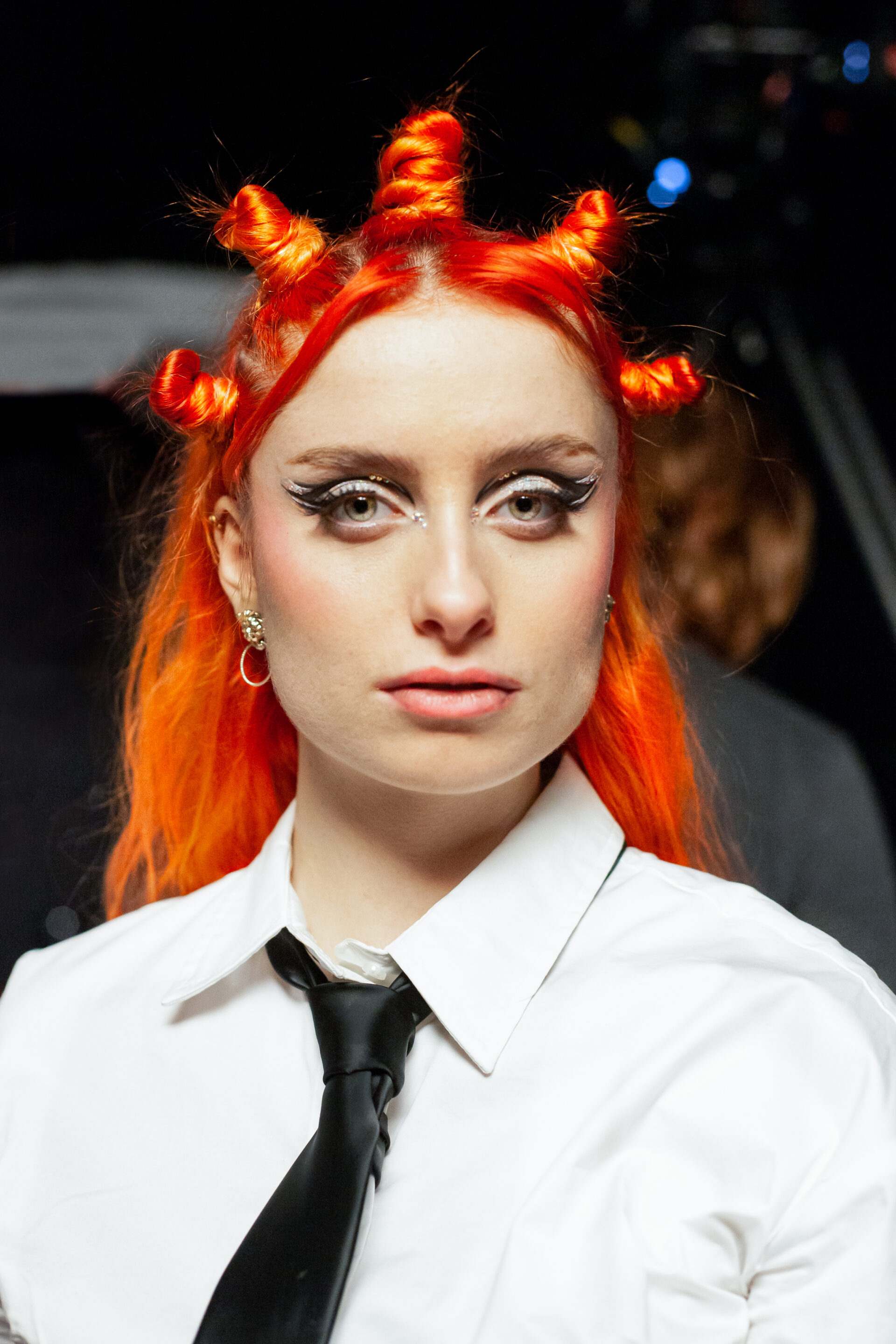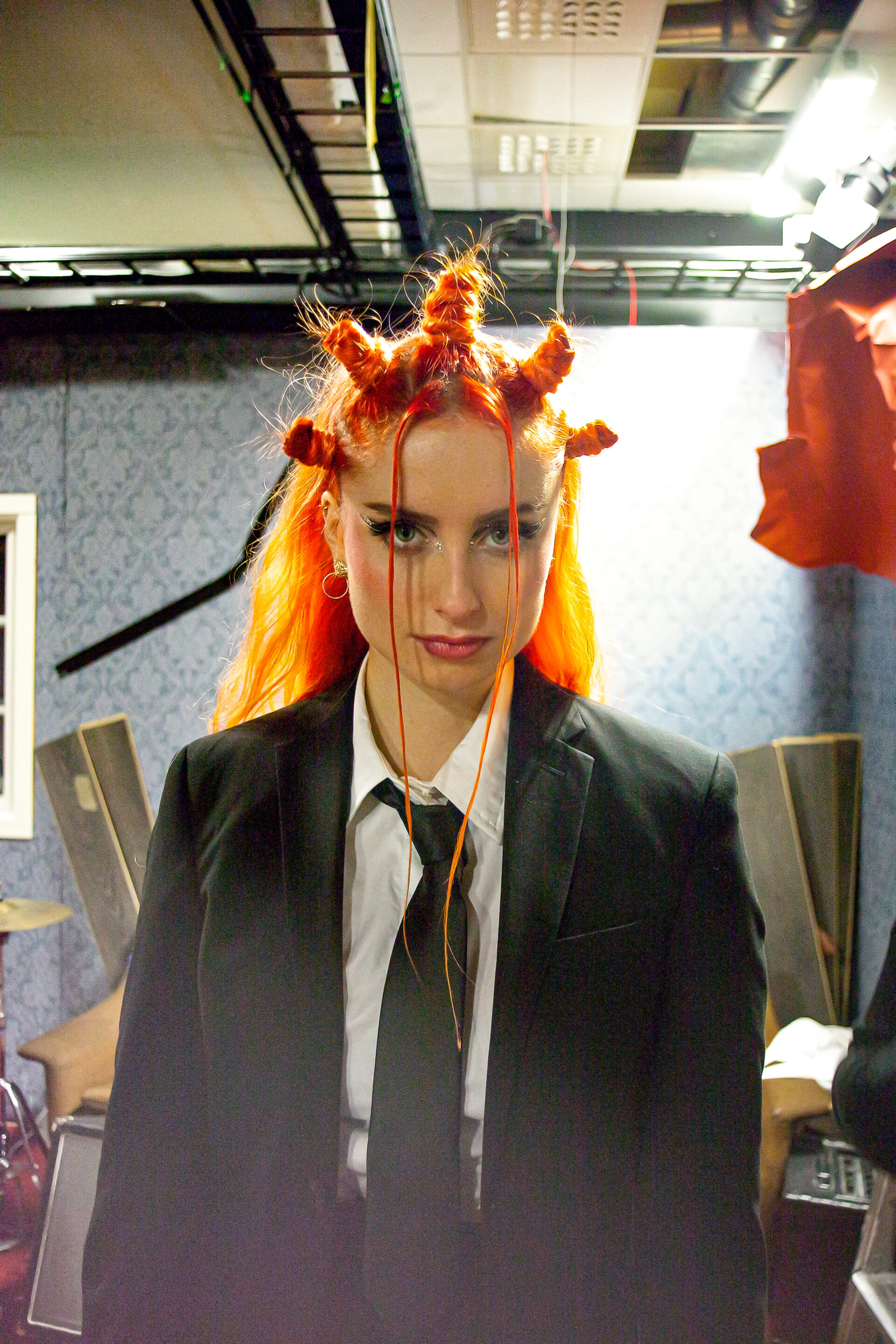 Who were your top 3 artists last year?
1 Myself (haha yes I am my biggest fan)
2 Amber Mark
3 Burna Boy
I lovee Amber Mark but I don't know how Burna Boy got there cuz I feel like I listen more to Rihanna haha.
What do you do when you're feeling uninspired?
Honestly, I seldomly do because there is so much to write music about. But if I feel lost in the process I usually take a break or ask for feedback from my colleagues.
What are your 2023 projects and goals?
I'm working on a bigger secret project, planning a bunch of live shows and releasing other things than music, stay tuned to see what. A lot of visual goddess content from my universe. As for the goals, I prefer keeping them to myself. You'll see in time.
Favourite movie or TV show?
Ohh I have a bunch. Favourite movie, Prince of Egypt. Favourite TV show, The Boys.
What is something you would want to change in the music and entertainment industry?
Everything. Kind of. The main thing I'm working on changing is inequality. The 10 most played tracks on Spotify 2022 were only men (except for Kate Bush in 10th place). I mean come on? Are we still living in the 19th century?
The segregation and racism is a fundamental problem too. People of colour don't get the credit they deserve.
And money. We need to get the majority of the revenue back were it belongs, in the pockets of artists, songwriters and producers.
Can you outline your creative process?
Each process is unique but mostly, I have a topic I want to sing/write about.
Either I sit by the piano/guitar and write a chord progression, melodies OR a producer gives me a draft beat/instrumental and I start writing melodies & lyrics on top of it.
The core feeling of the song usually falls into place quite quickly and I write lyrics simultaneously as the producer develops the production and we give each other feedback. I always see visions in my head of the music video as I write and pour my feelings and values into the song as I write.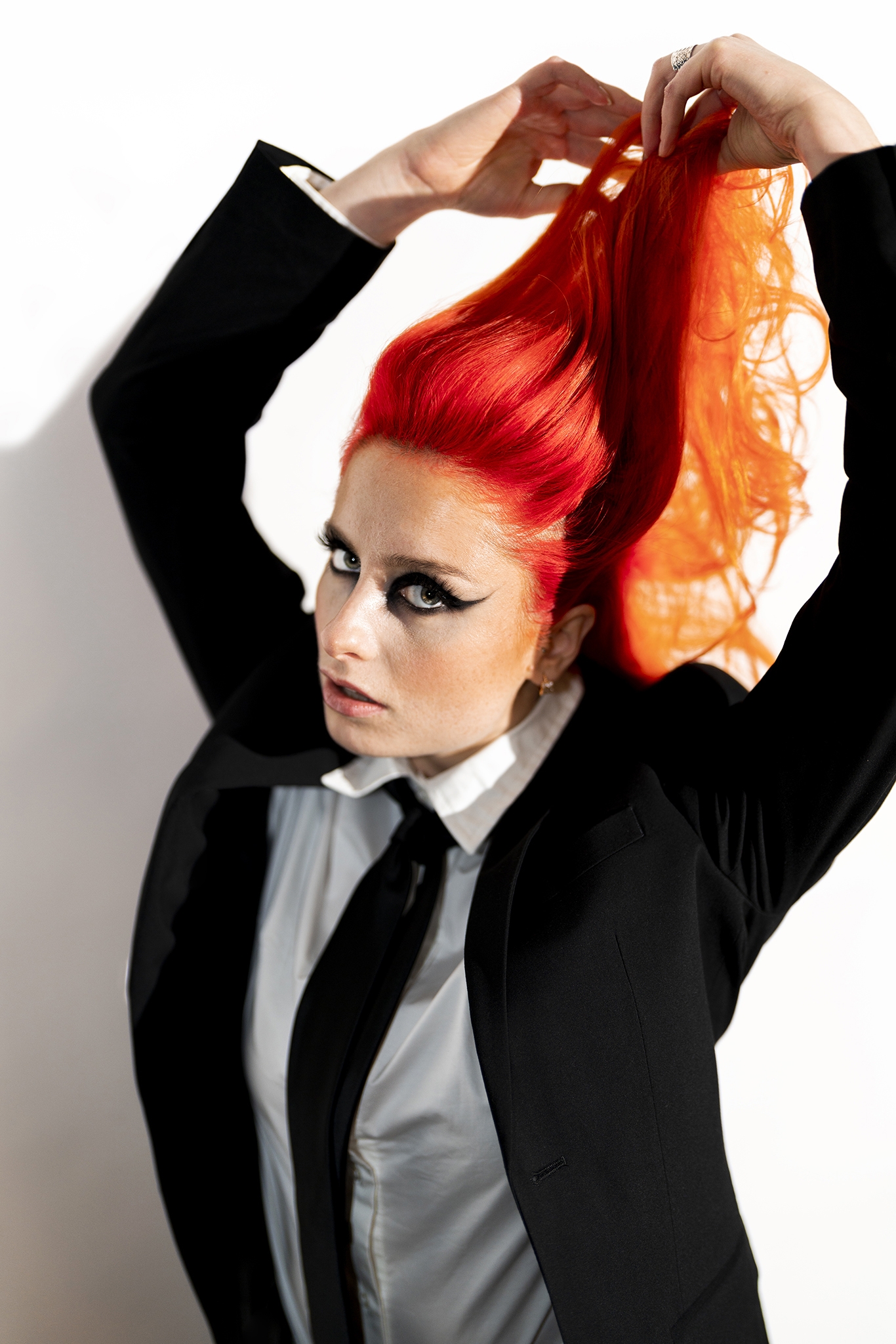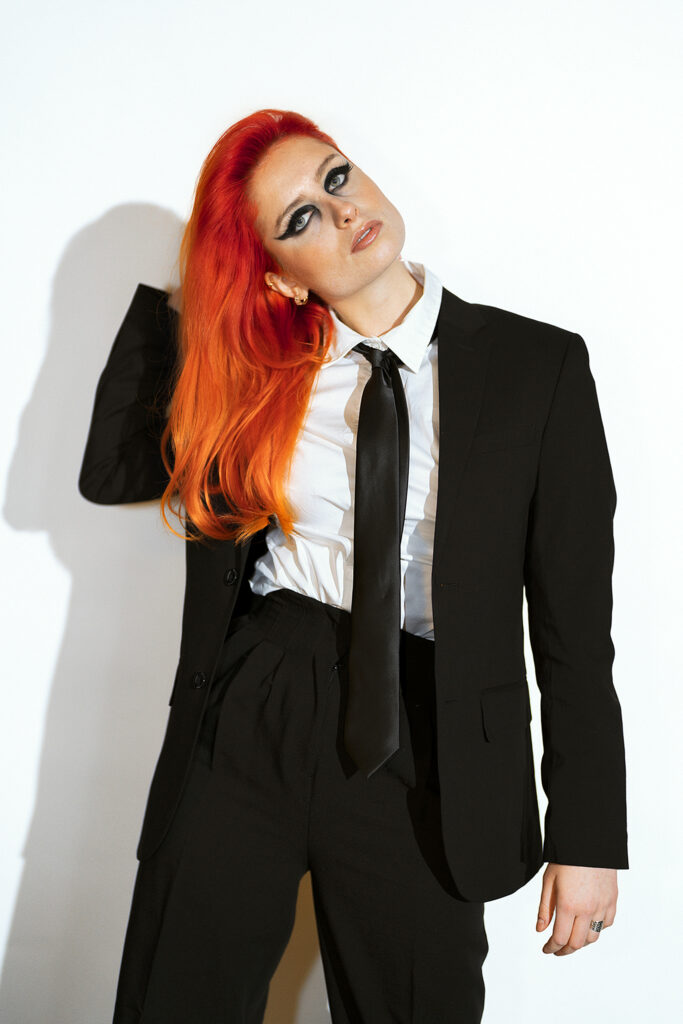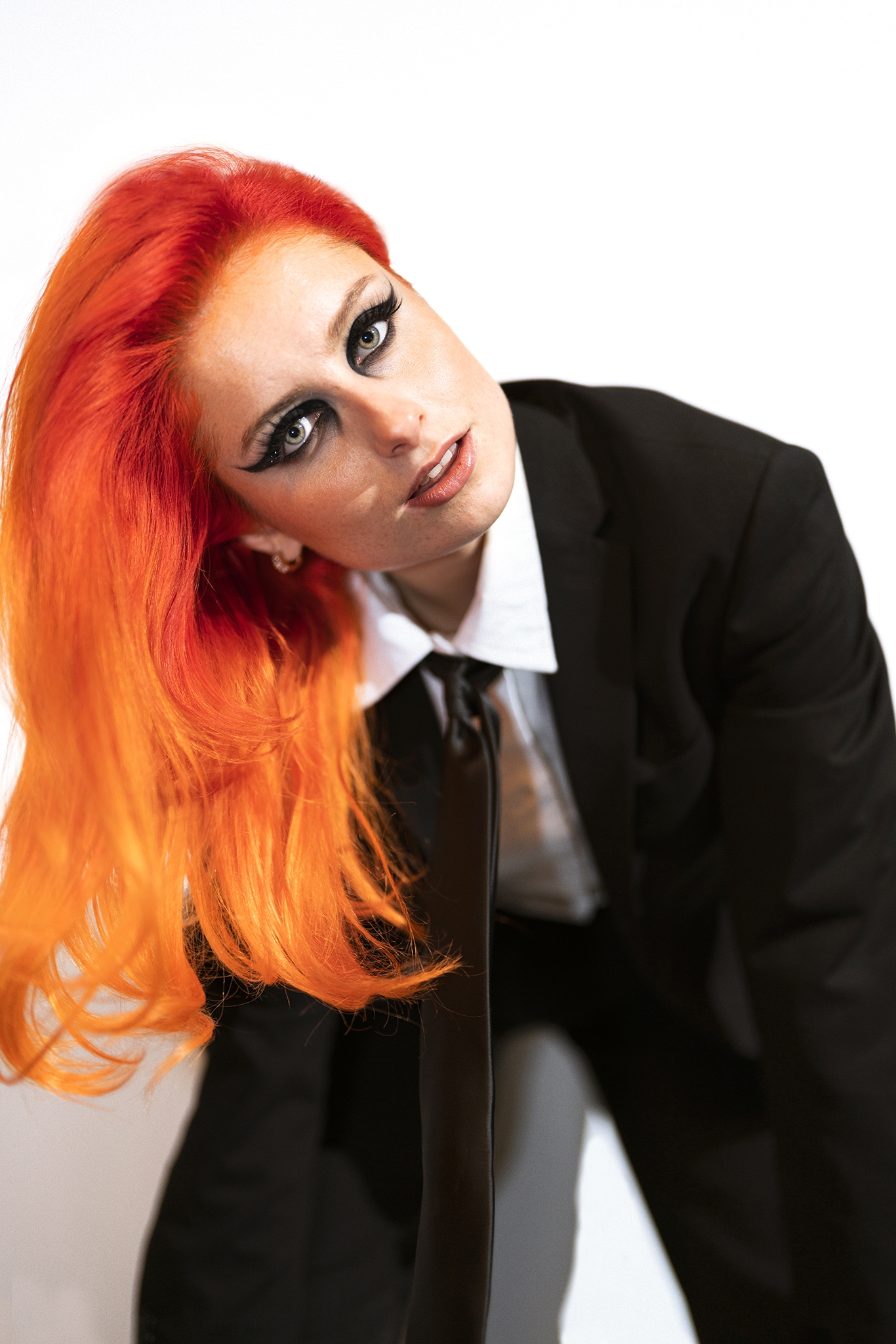 Who inspires your style and aesthetics?
Different Goddesses and saints like Saint Agnes & Isis (Egyptian Goddess), Rihanna, Paramore, Billie Eilish and my favourite movies. Other independent artists, King Mala for example.
What is the achievement or moment in your career you are the most proud of and why?
Releasing my song Through The Fire where I opened up about my mental health in a reel on my Instagram together with the organisation Mind. That was super brave of me. I'm so proud of myself.
What do you think an artist should sing about nowadays?
Whatever they feel like. There's no right or wrong. Dare to use the freedom of speech, it should never be taken for granted.
Do you have any regrets?
No, this is my destiny.
What is some piece of advice you would give to yourself right now?
Have fun & work hard. I believe in God but I feel like this life is too precious and I want to live it fully every day.