Alt-rock band The Greeting Committee premieres emotionally revealing new single "Float Away"and its equally riveting animated video. Released via Harvest Records, the Kansas City-based band's latest offers an up-close and unguarded look at the way depression warps our self-image.
Along with today's release, the band has revealed the September 24release date for their second studio album Dandelion.All singles and the full album were produced by Jennifer Decilveo (MARINA, FLETCHER, Bat for Lashes) and mixed by Dave Fridmann (The Flaming Lips, Tame Impala).Pre-order Dandelion HERE.
This will be the band's first release following their recent appearance in Netflix'sTo All the Boys: Always and Forever, along with three of their songs on the soundtrack. 
Tell us about the genesis of your project. How did you get to where you are now?
The Greeting Committee started my sophomore year of high school around 2014-2015. I remember being very isolated that year sitting in my room playing/writing music. Addie Sartino who I had briefly played with before reached out and wanted to start a band. I was into the idea but we had to find the rest of the members before we could do anything.
My first thought was to have Austin Fraser play drums. I've known Austin since birth and he's always been my best friend since day one so it was a no-brainer to have him play drums. As for bassists, there were only one or two bassists in the school and to be frank they were not the most proficient musicians. While pondering this dilemma I thought why not Pierce Turcotte! Pierce played in another talented high school band at the time called Tall Tales.
He was their lead guitarist at the time. He didn't play bass but what was more important was that he was a songwriter. I think how it went down was that Addie saw Pierce driving around downtown and she rushed up to his car yelling "Will you join our band?!" Shortly after, he did and our first performance was the school talent show ha.
How would you describe the highs and lows of being an artist?
I think the biggest thing I've learned from being an artist is being in an emotional and creative relationship with my bandmates. There are points that you feel like you are on the top of the world playing shows together. You'll be out on the road for over a month playing in some town you would have never been to otherwise playing for people that genuinely care about and resonate with the art you make. Walking out on that stage and not only having that connection with the audience but your bandmates is a high that very few things, if any, can replicate that for me.
These extreme highs do come with lows. Since we are in an emotional and creative relationship with each other things can get heavy at times. We all have emotions and when you have been cooped up in a van or hotel room with your co-workers for a month it can be emotionally and physically taxing at times. It's like going to work at Starbucks with your co-workers but your shift is a month-long and you have to drive 6-8 hours to a new Starbucks every day on little sleep, work, and then share a bed with them. This analogy is a bit of a stretch but the point is tour can be draining.
The creative side also has its highs and lows for me. One day you feel great and proud about what you are creating and then the next you are incredibly insecure and don't understand how you could have a career doing this. It is very strange but I believe that's just being human. I'm still figuring it out.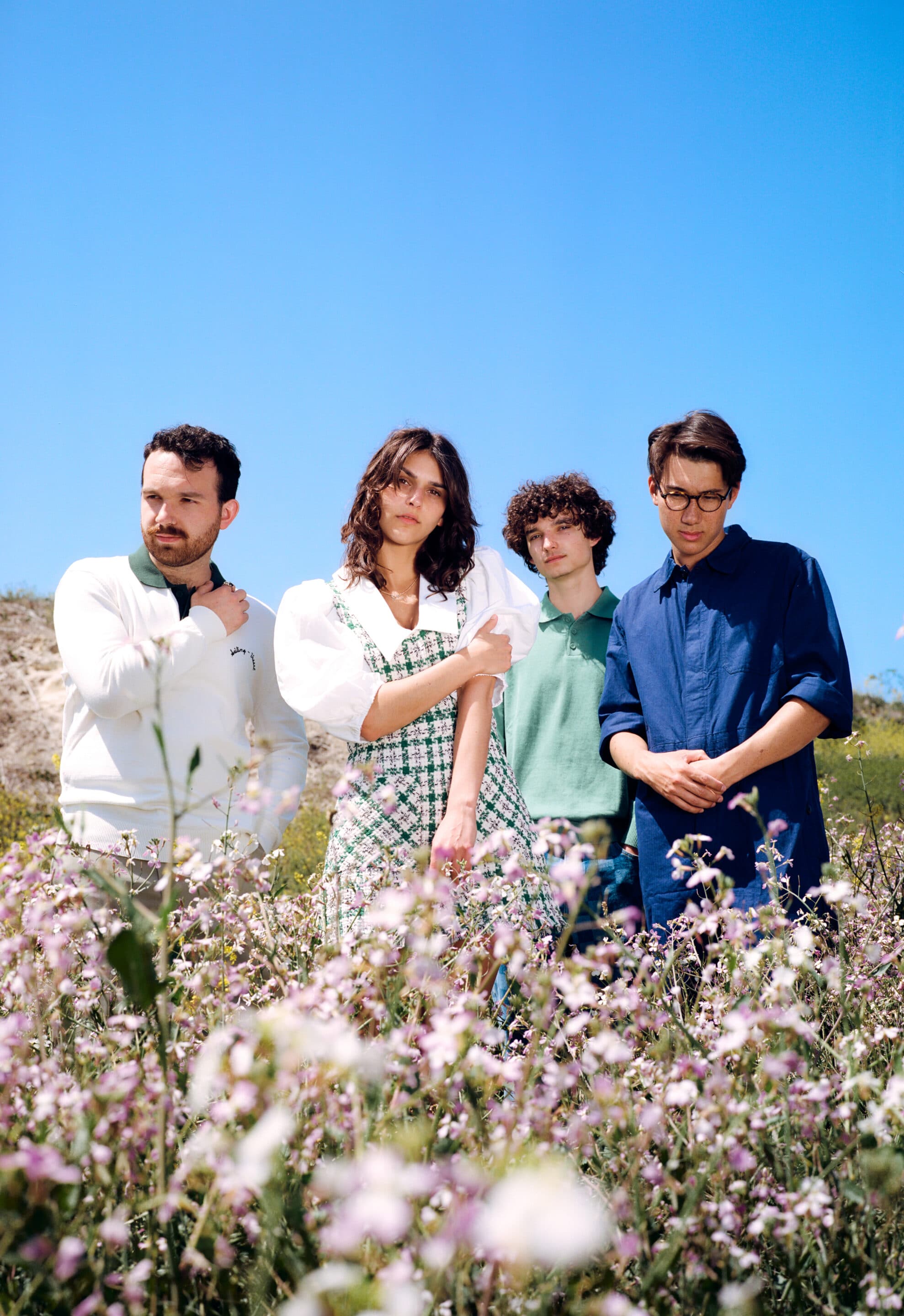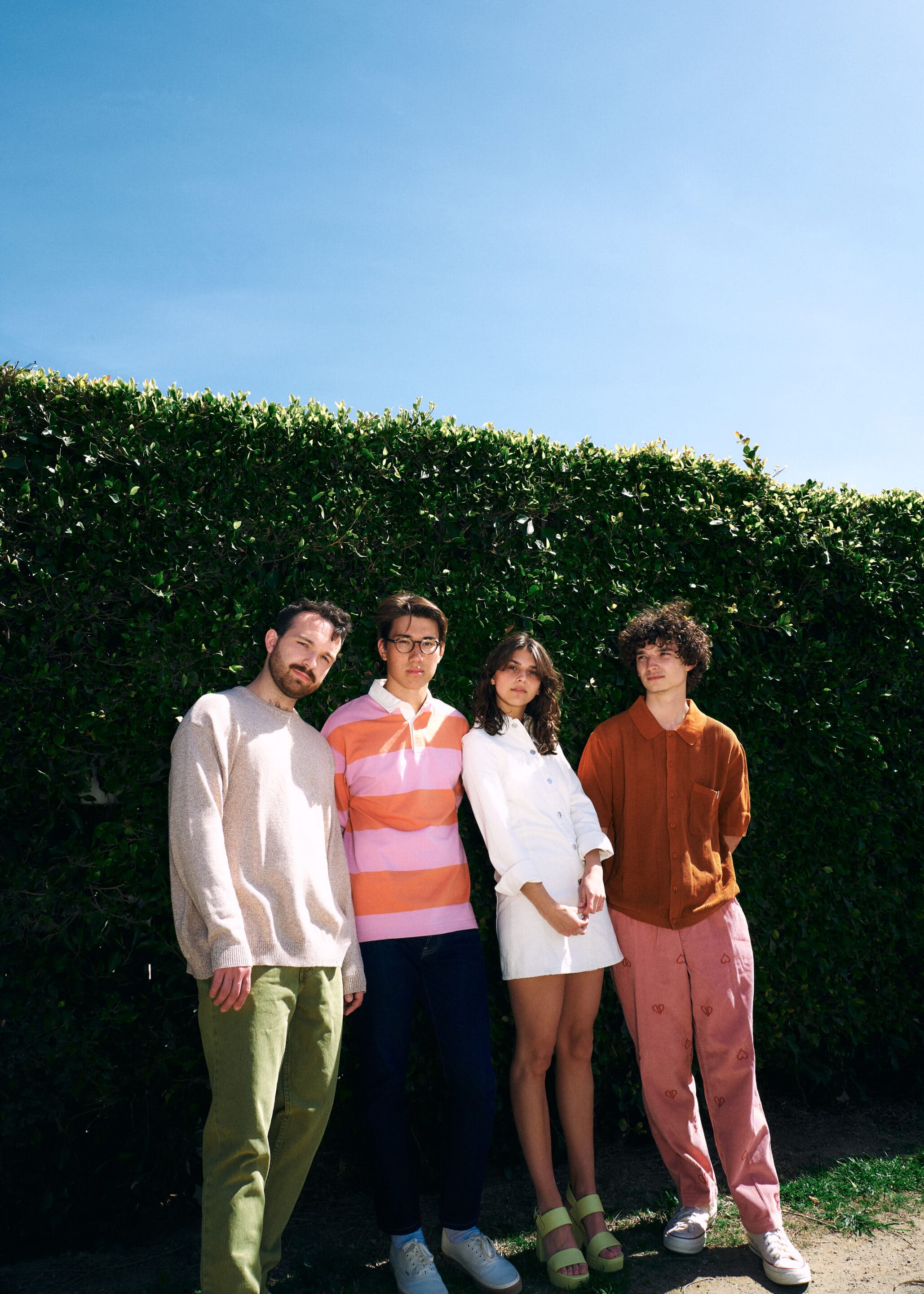 What's a musical guilty pleasure of yours?
I don't know if I believe in guilty pleasures but a band that I started listening to ironically that eventually kind of turned into unironic is Limp Bizkit. I loved the whole outrageous culture of the early 2000s. Everything was so extreme and bizarre to me. Limp Bizkit's 1999 Woodstock performance is such a time capsule of what American pop culture was at that time, I think it's fascinating. That whole 1999 Woodstock line-up is just insane. I guess somewhere in the humor of listening to their music Wes Borland's guitar riffs hooked me.
What are some sources of inspiration for you?
Movies were an early inspiration for me. Trying to take that feeling or emotion that a film made me feel and translate it into music or sound helped me grow as a songwriter. It helped me learn how to express/capture emotions through music. It was pretty much a songwriting exercise.
A band that was a big influence on me growing up was Bombay Bicycle Club. I don't know if I can fully explain why but their first album, "I Had The Blues But I Shook Them Loose" had a profound impact on me. To me, that album spoke to how I felt at the time. I was a young insecure teen and when I heard this music it was like a movie score to how I felt in the moment of being 15. That album lives in the immediacy of youthfulness but was so well written and captured it still holds up today. I can put that album on and feel those same emotions I felt when I was 15 but can still listen to it now at the age of 22 and resonate with it. Capturing the innocence and immediacy of youth in a genuine mature way without pandering is rare in my opinion. It's one of those few albums that strongly lives in the present and past for me. A lot of my guitar playing has been heavily influenced by that album.
Who is an artist that you look up to more than others today?
My most recent inspiration would be Tyler, The Creator. With Tyler's new album release, I've been revisiting his catalog. I've been a casual fan of his since "Wolf." I've gotten heavy into his last album "Igor." Listening to such an experimental pop album and knowing it hit number 1 on the Billboard top 200 shows if you stick with your gut and are genuine with your art it can pay off. For an album like that to hit number one is a statement. It is so musically dense and sonically/musically unconventional for top 40 pop. He is someone that has limitless self-expression and it's inspiring to see. Also to see his growth from Yonkers to an album like Flower Boy or Igor is insane. You can tell he is someone that genuinely loves what he does and will do it until he can't.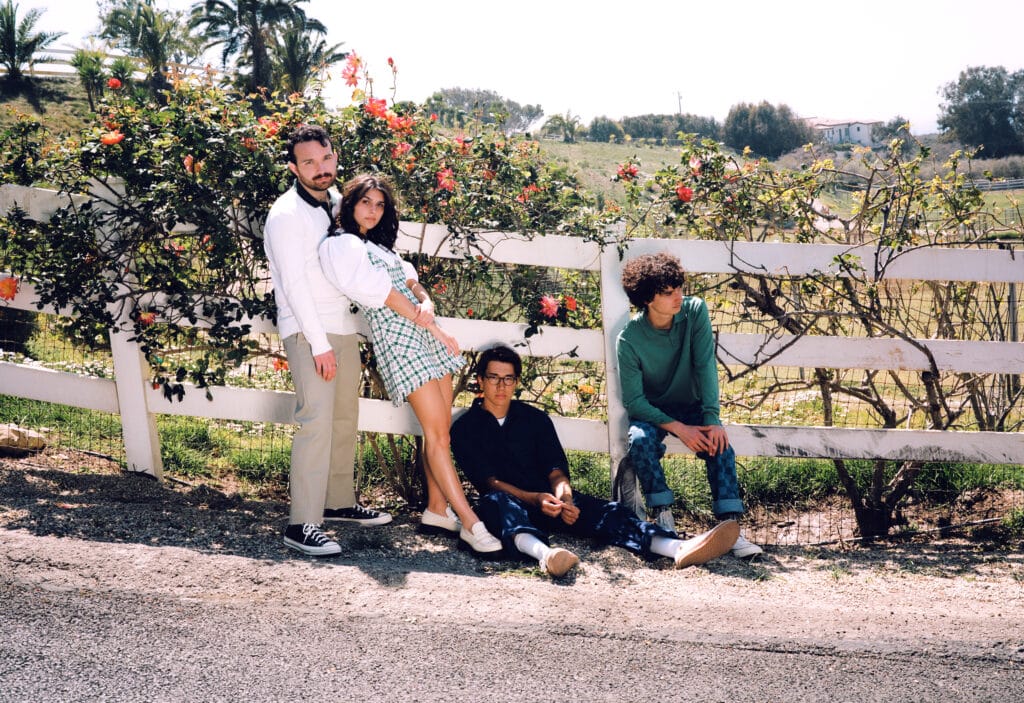 Favorite activity to blow off some steam?
Currently, my favorite activity to blow off steam is skateboarding. I started skating at the beginning of the pandemic so it's been a year now. My brother skated through his childhood and was very talented but quit once he went to college. Once the pandemic hit everyone was itching to get outside or just do something in general. He decided to get back on the board and I followed. Something about being able to push around on a piece of wood with four wheels is freeing. When I am skating I am focused on trying a new trick and not busting my ass. Skating brings me into the immediate, I only focus on what's in front of me. Also, it's just a good workout so it keeps me healthy and my anxiety down.
Tell us about "Float Away" and how it came about
"Float Away" is one of those songs that kind of came out of thin air like it was a gift waiting to be opened. If I remember correctly we were stuck on a few ideas at the time feeling like we were running in circles. Eventually one day we decided to start something from scratch. At the time I was heavily listening to Yo La Tengo. They have a few songs where they play simple chord progressions on an organ or keyboard just holding the chords out with dancey drums under it. "Autumn Sweater" and "Let's Save Tony Orlando's House" were references I pulled from.
Austin and I bought an old electric keyboard from the '60s called an RMI and that became the base of the song. The RMI's electronics were beaten to hell and shouldn't be working but somehow in a 'beautiful' way, it creates this amazing slightly out-of-tune sound. I was playing it, finding chords for an idea and I found these chords that were slightly out of tune. When I'd play them they sounded like the notes were grinding against each other in the most perfect fucked up way creating this crazy distorted sound. It's like the instrument was telling me what to write. We put it through a guitar amp and a bunch of pedals, then distorted it more through a compressor. What we were left with was the sound of "Float Away." What you hear on the album is what Austin and I captured that day while writing the song. We ended up using the demo recording of the RMI on the final cut. I do have to mention that Dave and Mike Fridmann BEEFED it up in the mixing process. God Bless the Friddman's.
Once we put down the RMI I wanted some type of breakbeat to go under it to make the song feel urgent and energetic. What we settled on is an unashamed Phil Selway-inspired drumbeat. IMO this is a Yo La Tengo-inspired, steroid induced, breakbeat, indie pop song. Everything about this song was incredibly easy to get out and ended up being one of my favorites on the album. I remember Addie's writing process being incredibly quick as well, she put together all of her melodies and lyrics pretty fast. That song was waiting there for us to write.
What are some things you do to deal with anxiety and creative blocks?
This is something that I believe is a daily struggle for every artist and person. Anxiety is present in my life. A part of mitigating it is finding a work and personal life balance. How to have the separation of the two and knowing when to unplug. Skating is one of those things that help me unplug and also is a form of exercise. Being able to get outside and move helps me tremendously. Knowing when overthinking becomes unproductive or unhealthy is a skill I try to practice. That has been beneficial as well.
As for creative blocks, I don't think I have any clear path that works for me. Sometimes just showing up and doing the work even when you don't have the inspiration can lead to something that can inspire you. I'm also a subscriber that boredom can breed creativity/inspiration. Just sitting doing nothing until you have the urge to get up and make something. Those are both contradictory things so maybe it's somewhere in the balance.
I find going out and being around new experiences can help motivate or inspire as well. Just live life and you'll find ways to interpret those experiences into art.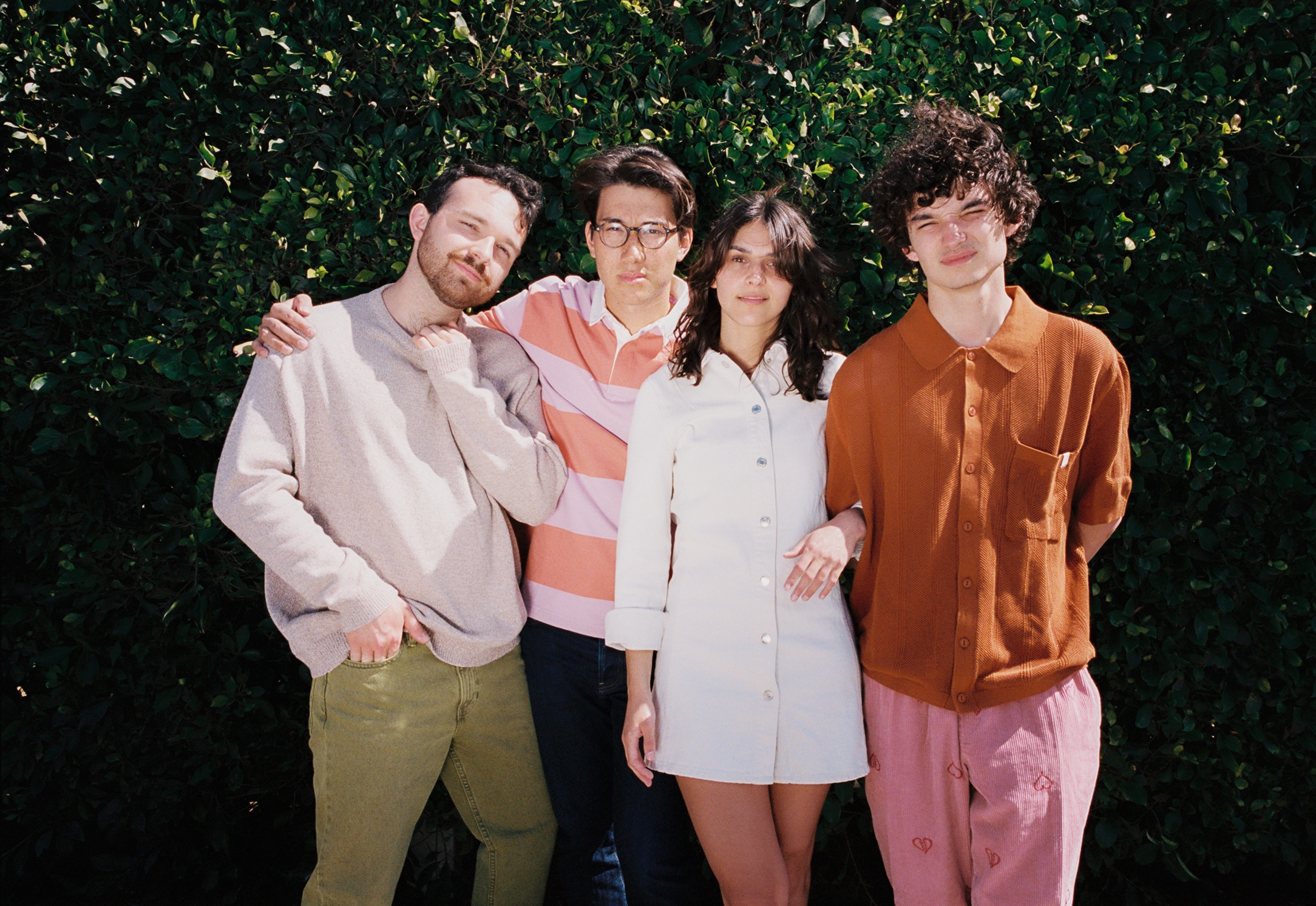 What are the most embarrassing memory and the proudest moment of your career so far?
The proudest moment in my musical career is creating our next album "Dandelion" and getting to work with Dave Friddman.
The most embarrassing moment was opening up for Death Cab for Cutie and Nathaniel Rateliff. We walked on stage and got ready to play. My VERY first strum I broke a guitar string. I think I had a backup guitar and broke a second string as well. The odds of that happening are slim. That whole show fell apart quickly and goes down in my mind as the worst TGC show ever played. The icing on the cake is that it was one of our, if not biggest performances we've played up to that point. Twas a goodnight.
What do you think is the best way to make it as an artist nowadays?
This is only my opinion so take it with a grain of salt. What I believe makes a great artist is people who stick with their gut and follow what they believe in or excites them. Be genuine in your choices. Don't compromise. If you believe it ruins the integrity of what you are trying to express, don't do it. Be honest. Create for yourself first, not others.
Where do you think the music and entertainment industry is headed after this past year?
I really don't know. I do assume lots and lots of live music.