While studying jazz at college in Wellington, New Zealand, Drax Project—Shaan Singh [vocals, saxophone], Matt Beachen [drums], Sam Thomson [bass], and Ben O'Leary [guitar]—took what they learned in class and applied it to another pursuit, making pop their own. The group gained a following after re-working vocal hooks of famous pop songs into saxophone licks. Their cover of Kimbra's track, "Goldmine", went viral and caught the attention of an influential producer, giving acclaim to the newly-introduced group. 
'Catching Feelings' by Drax Project & SIX60 is the silent, 100 Million plus streams single you've never heard of here in the US. With over 30M+ US Spotify streams and over 200K US equivalents, Phony Ppl jumped on the track to reinvigorate the record with timeless energy and bring a new life to it! Drax Project is performing the single, along with countless others, around New Zealand this summer as they play arenas.
Tell us your story
We all met whilst studying music at university in Wellington and Shaan and Matt started busking/playing covers to pay rent, then Ben and Sam joined soon after and we started writing original music. We released 'Woke Up Late' in 2017 and decided to quit our day jobs and give the band everything, started to get some bigger opening slots for acts like Ed Sheeran, Camilla Cabello and Christina Agulira, both in New Zealand and overseas and it's been a real whirlwind of a ride since then with living and recording in L.A to headlining our own shows. in different corners of the world.
How would you describe the highs and lows of being an artist?
We're very lucky that there's a group of us to share the work and experiences we have with because everybody has on and off, high and low days. Having good people around us also helps to keep things in perspective, we remind each other that if we just keep chipping away then it's always possible to get to where we want to be and the amazing extremes of that journey are all part of what makes our experiences what they are. 99% of the time we're our own harshest critics and that can get kind of intense but it's good to be open about that and most of the time it just takes a good, honest conversation to help turn around those low moods. At the same time, it's easy to let the most amazing experiences slip by so trying to practice being present is something we've all been working on.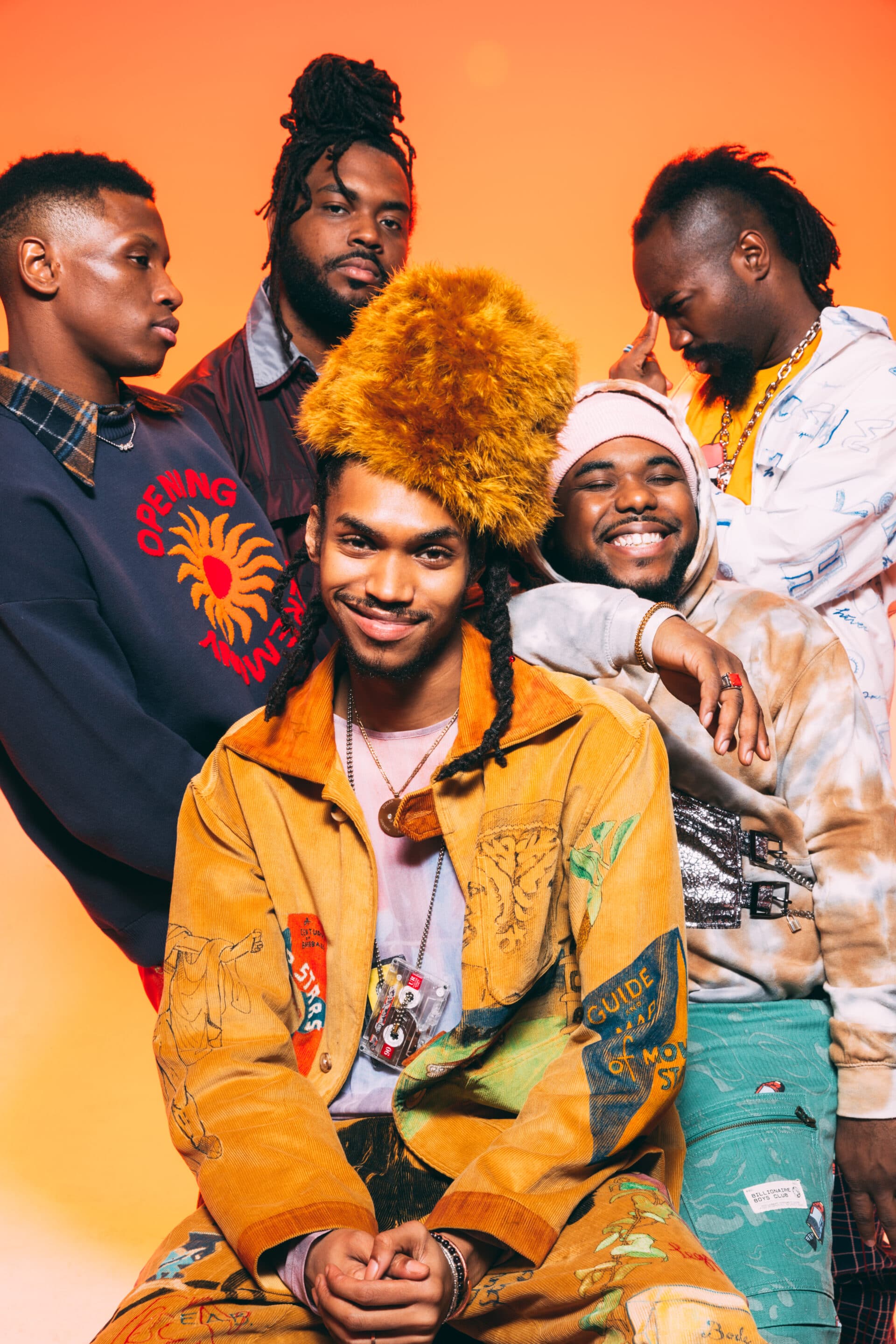 Who are your all time musical icons?
That's a hard question to answer because we all have our own, very eclectic musical libraries, but we all agree that Justin Timberlake is a collective inspiration for what we do in Drax Project. Individually, Matt loves Drake, Shaan is listening to Rema lots, Ben is currently into Ty Dolla $ign and Sam is hooked on Phoebe Bridgers.
What are some things to do to keep your inspiration alive?
Playing live is where we started and why we all love music, so playing shows really replenishes our inspiration to keep making new music.
Who is an artist that you look up to more than others today?
Apart from who we've already talked about, Frank Ocean is someone we all appreciate for the way he seems to stay true to himself and isn't afraid of taking his music/art wherever he feels it should go.
Favorite thing/activity to blow off some steam?
Ben and Sam love playing a bit of indoor football (despite their only moderate talent in the sport), Matt loves a good hike out into the bush and Shaan is into spending time checking out rock pools.
Tell us about your latest release and how it came about?
We worked with our friends Six60 to write our song Catching Feelings a few years ago and put that out in 2019. Since then we've been stoked that it's gotten over 100m plays on Spotify and at that point we thought, why not give it a new twist? So we got in touch with our 300 label mates Phony Ppl and Elbee wrote a verse for it. We've always loved the track but we think what he's done gives it a new life.
What are some things you do to deal with anxiety and creative blocks?
Getting out into nature (which we're lucky to have such an abundance of where we live) is a great way to let the mind throw up new ideas. It's the combination of physical action and mental stillness that it provides which seems to clear any blocks we have.
What's the future looking like for you?
More music, more shows, and hopefully some travel when we can!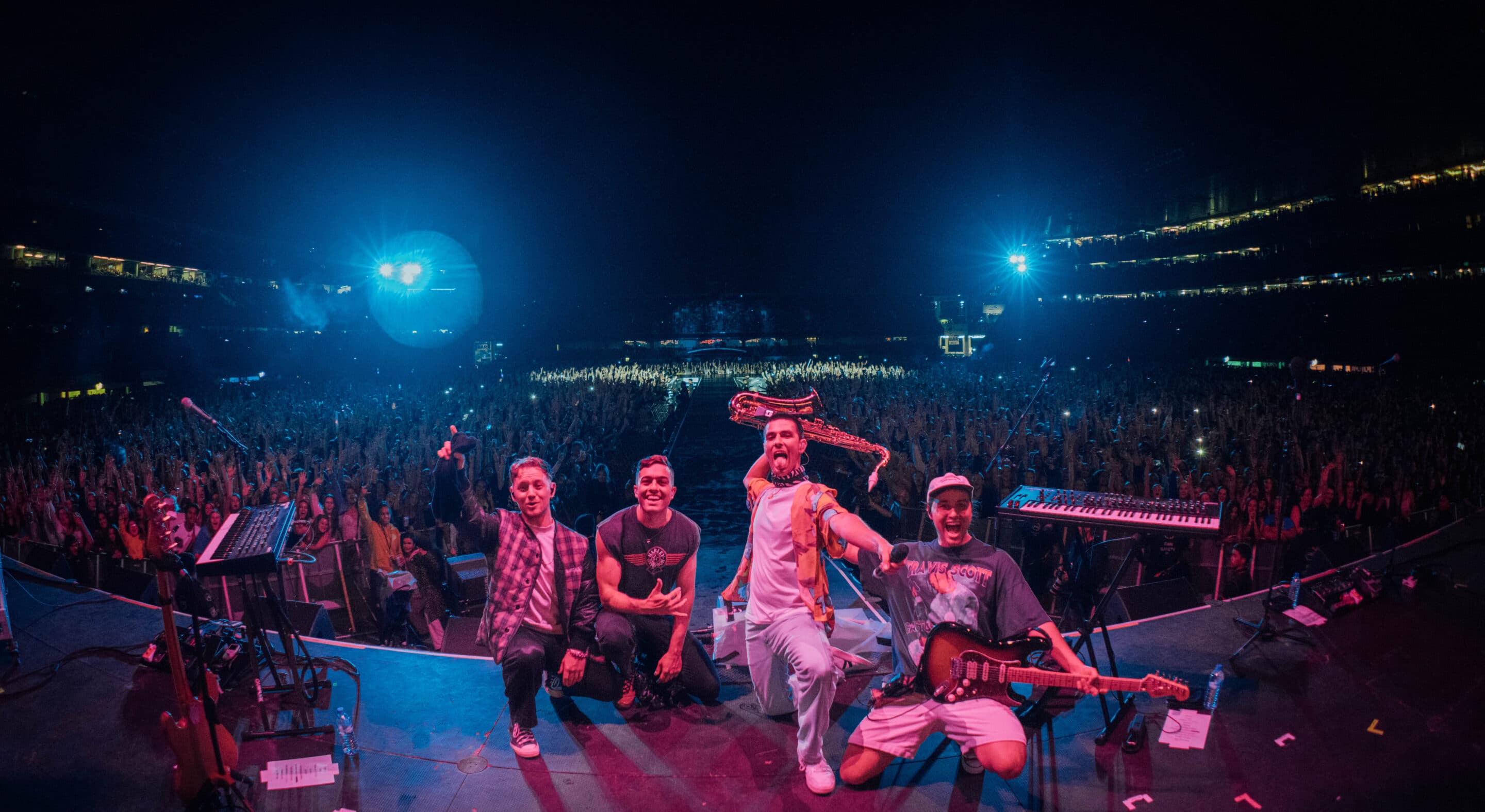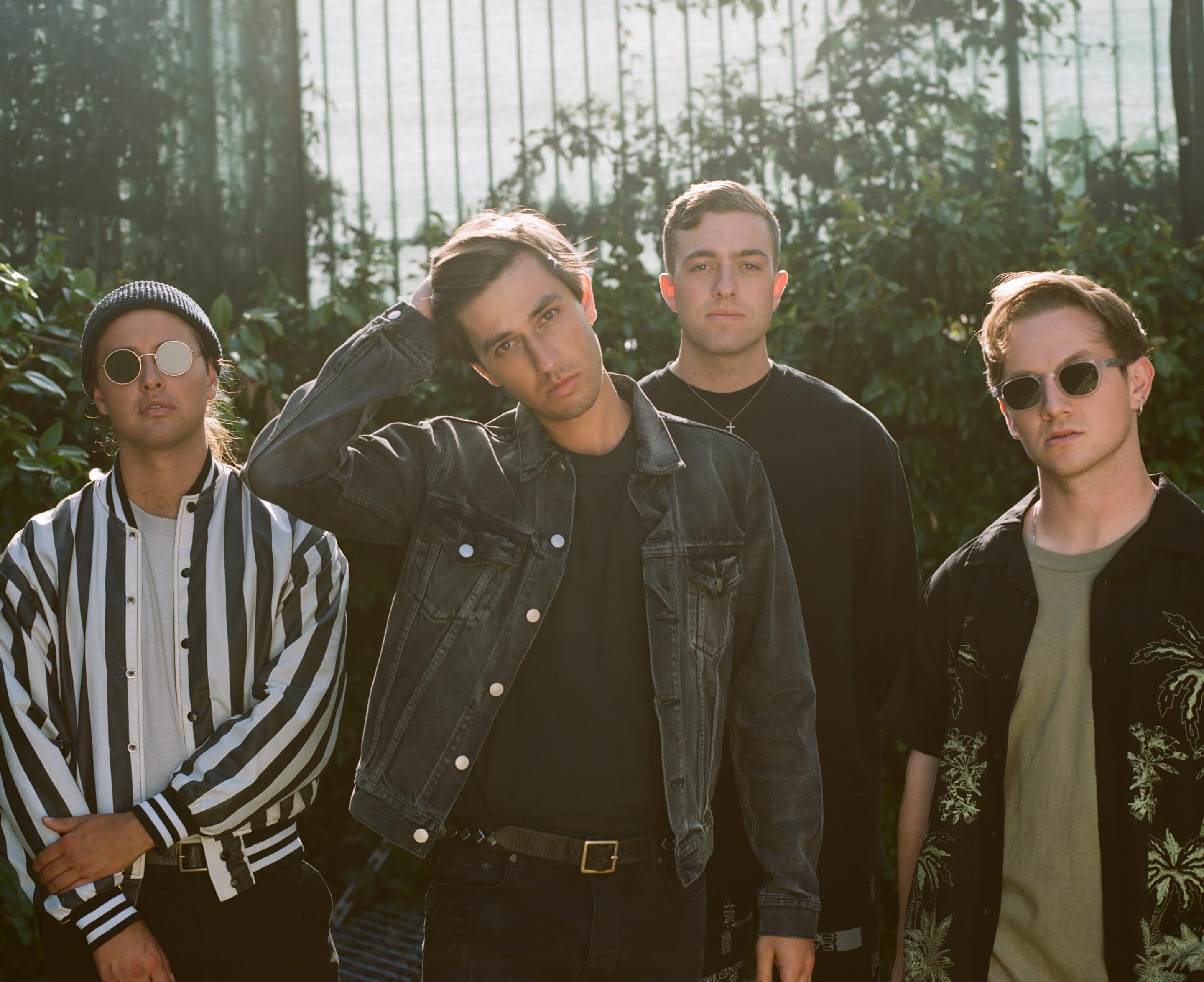 Who inspires your style and aesthetics?
We all have our own thing/likes and dislikes but we all draw from a more vintage style being a mix of 90's basketball, similar era grunge and skate culture with a couple silk hawaiian shirts thrown in here and there.
What is the achievement or moment in your career you are the most proud of and why?
Having our mums watch us playing in front of 50k people.
What do you think is the best way to make it as an artist nowadays?
To be as prolific as possible and write as many songs as you can.To not be afraid of self promotion (to an extent).
What would you change in the music and entertainment industry especially after this past year?
People letting their egos control their actions towards others.