The Only Ocean is a refreshing sound in the indie rock/alternative realm. Having first formed in 2015 by Wesley Hill (frontman/vocalist/guitar), the group has reinvented their style with the addition of Jordan Kaufman (Bass), Jonathan Palmquist (drums), and Tamara Simons (guitar).
Their newest singles, "Watch it Fall" and "Wasted Days" portray a collective sound formed from each background and personality of the members. The Only Ocean has maintained their rock/alternative style but has added crips melodies and pop elements that blend effortlessly. The group has a flexible writing style, collecting ideas from each member, and including personal influences.
Voted #1 on KROQ Locals Only (featuring the best local music coming out of LA and OC) two weeks in a row has secured fans locally. If they maintain the momentum from recent releases and future plans, they have the potential to be heavy hitters in the future.
Mundane Magazine talked with The Only Ocean about their background, writing process, thoughts on the future of the music industry, and how they are staying connected with their fans. As the band dives into their next chapter, their success thus far has proven the group meshes well together.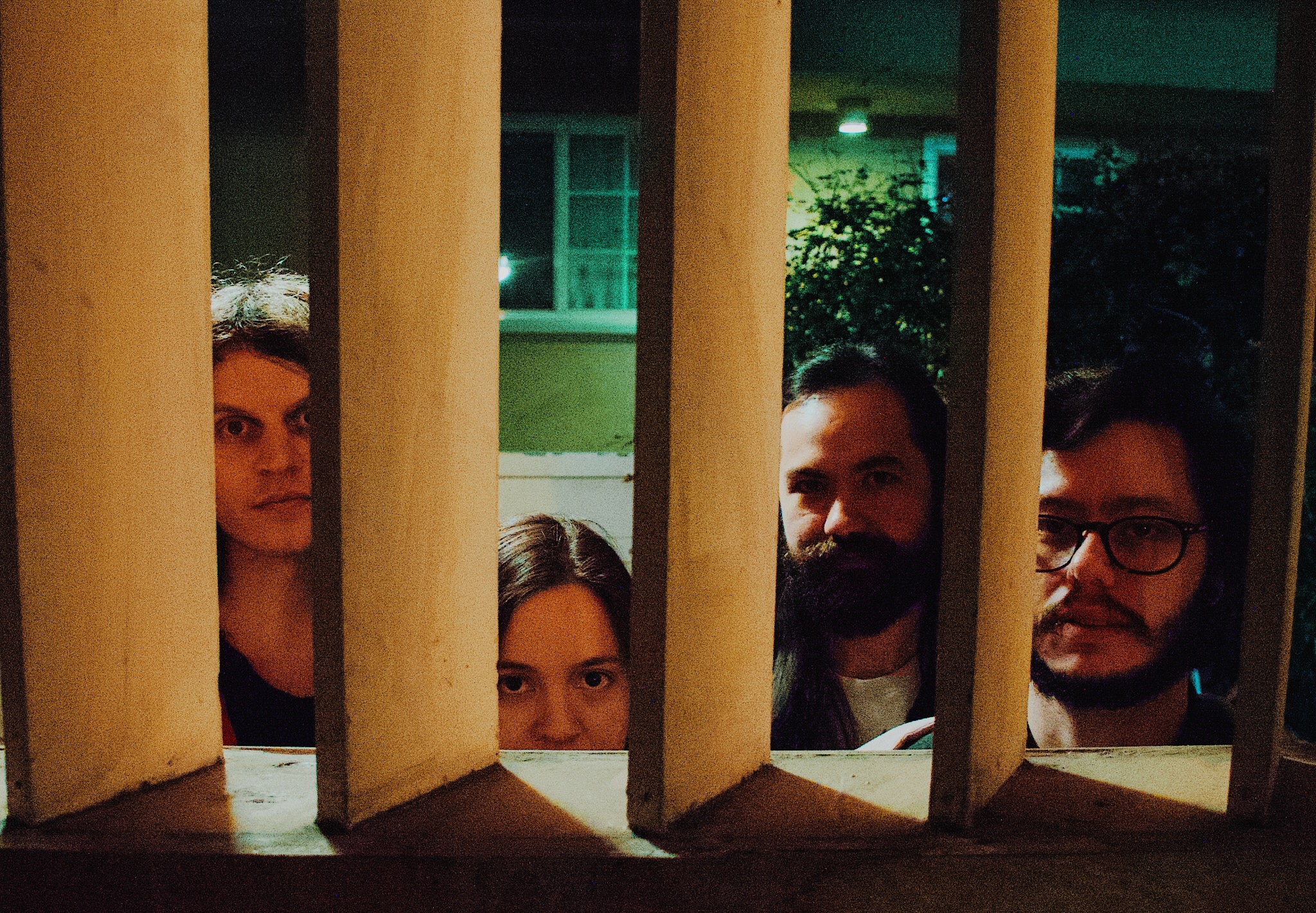 Where are you from originally? Do you think where you grew up has an influence on your music today?
Jonathan – I was born in Hong Kong and lived there for 14 years. That gave me a unique experience being exposed to a wealth of culture from around the world. After that, I moved with my mom to Santa Barbara, where my parents lived before leaving the country. They have a rich classical music scene there, so I was able to see countless free concerts with professional orchestras throughout high school and college. That's in addition to shows at the magical SB bowl of course.
Tamara – I'm from Los Angeles originally. Growing up in LA definitely had an influence on the music I make today. Ranging from the exposure you have, how accessible music is, and just the endless amount of shows starting from the Hollywood Bowl to the Palladium. Also – KCRW/KROQ as radio stations growing up really just seals the deal.
How did you first get into music?
Wesley: School of Rock. Thank you, Dewey Finn (Jack Black).
Jordan: My dad told me that when listening to classical music I would pick out different sounds and ask which instruments were making them. When I was about ten I was fortunate enough that my paternal grandmother had a 3/4 size violin that I was able to play and I started taking lessons.
The band has been releasing music since 2015. In what ways has the music and the band grown since then?
Wesley: Having someone like Jonathan DeBaun (The Mars Volta, Antemasque, Le Butcherettes, Mon Laferte) has been huge for TOO's music. He's done every record from 2015 to now. From production to writing to even life advice, he's like our 5th member.
Jordan – In general, I think that we have a stronger focus on melodies. As individuals, we've all been playing music for a while and everyone is contributing their unique personality to shape the sound.
Tamara – what they said!
Collectively, who are The Only Ocean's influences?
Radiohead, The Strokes, Arctic Monkeys, Grizzly Bear, Interpol, Animal Collective, Steve Reich, My Bloody Valentine, Spice Girls
How does your writing process work? Do you write the lyrics first and then meet with the rest of the band to bring ideas together?
Wesley: Music and the melody come first. With this new line up, everyone is always writing so the song ideas have tripled. We pick which idea we wanna work on and start putting everything together. Lyrics come way way way later. Bad habit but I always wait until the very last minute.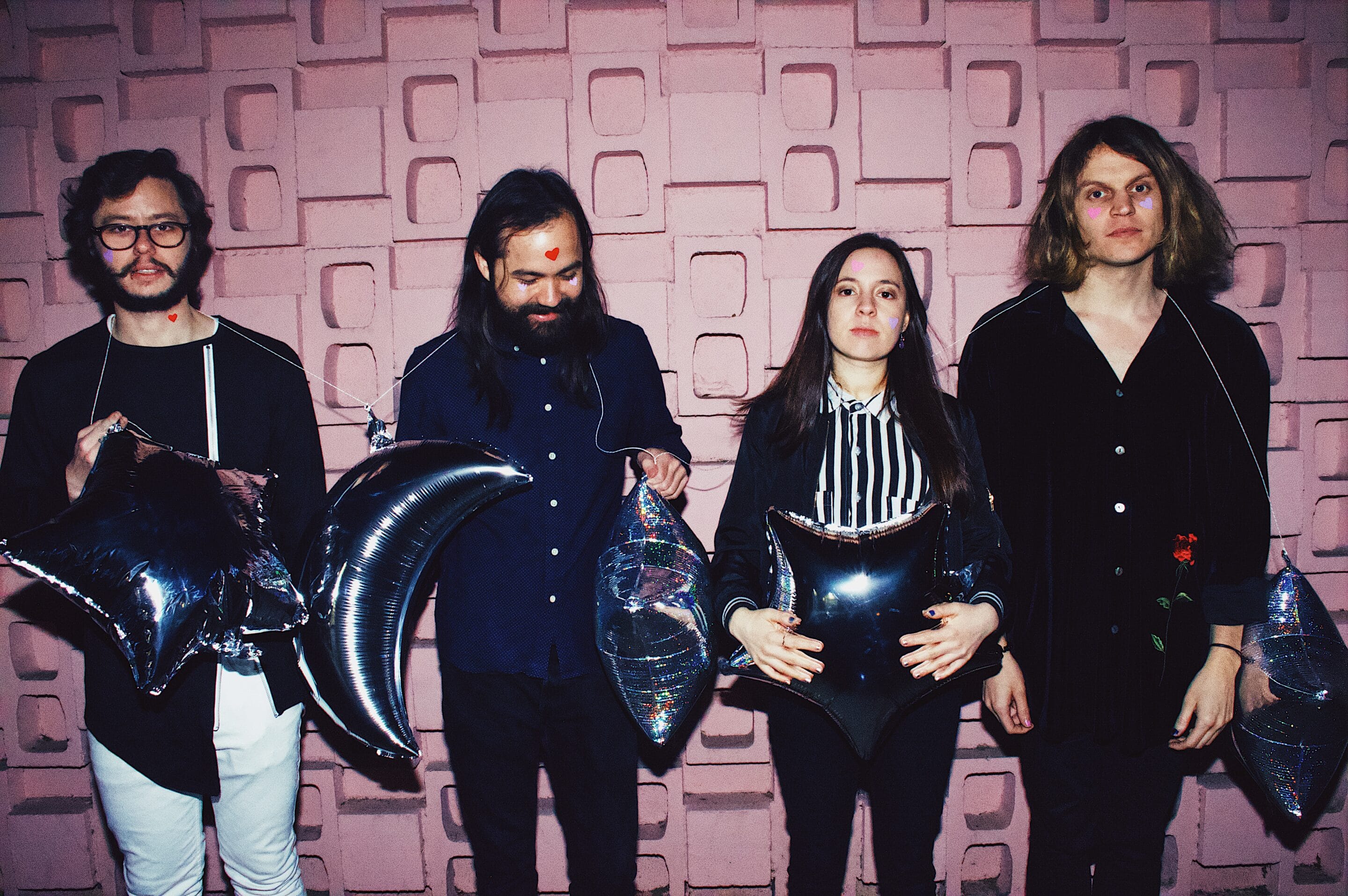 What inspires you daily to write music?
Wesley: It's a destresser for me. Good day or bad day I need to do something with the energy so I put it in a song. They're not always great but every now and then you get a bop
Does your creative energy come from external or internal sources?
Wesley: For me, it's both. I never really know when it's gonna come out. Sometimes it happens when I'm out so thank God for smartphones.
Have you been participating in virtual shows? Do you think virtual shows are going to be more common and acceptable even after COVID?
Wesley: I've done a few solo live streams but I'd love to do a full band virtual show in the future. It's kinda all we'll have for a while.
Tamara: I've done two solo live streams. As for virtual shows, I think it'll be the new normal until life begins to readjust.
It's definitely a hard time for independent artists right now. How have you been coping?
Wesley: Honestly I've been taking it week by week. Some weeks are harder than others but it forced me to talk about how I'm feeling. It's nice cause everyone seems to be going through very similar things right now
What does your typical week look like now?
Wesley – Just work and practice. Nothing too exciting. Sometimes I'll be brave and see friends but nothing too wild. We started practicing a couple months so that at least makes things somewhat normal.
Jordan – Working from home, frequent COVID tests, practicing together on the weekend.
Jonathan – I've mostly been spending time with my fiancé and building a shed in my back yard.
Tamara – WFH life, playing lots and lots of music, and practicing German on duolingo lol
How do you think the industry will be different after the pandemic passes?
Jordan – It's hard to say because at the moment I can't imagine crowded public spaces or live music as we knew it. I do hope things are safe enough in the future that we can return to conventional live music. I can see artists focusing on a streamlined online presence while leaning into membership platforms like Patreon and the like so they take advantage of metrics and stability while being upfront and transparent about what they can offer to listeners.
The internet has been more important than ever during this time because of the direct interaction between fans and artists. Mostly everyone is home, so they have more time to comment on posts, do M&Gs, etc. What have you been doing as a band to keep your audience engaged?
Wesley: Live Streams. It was strange at first but I started having fun with them. Given the circumstances, it was perfect. It felt really personal and kept me a lil sane.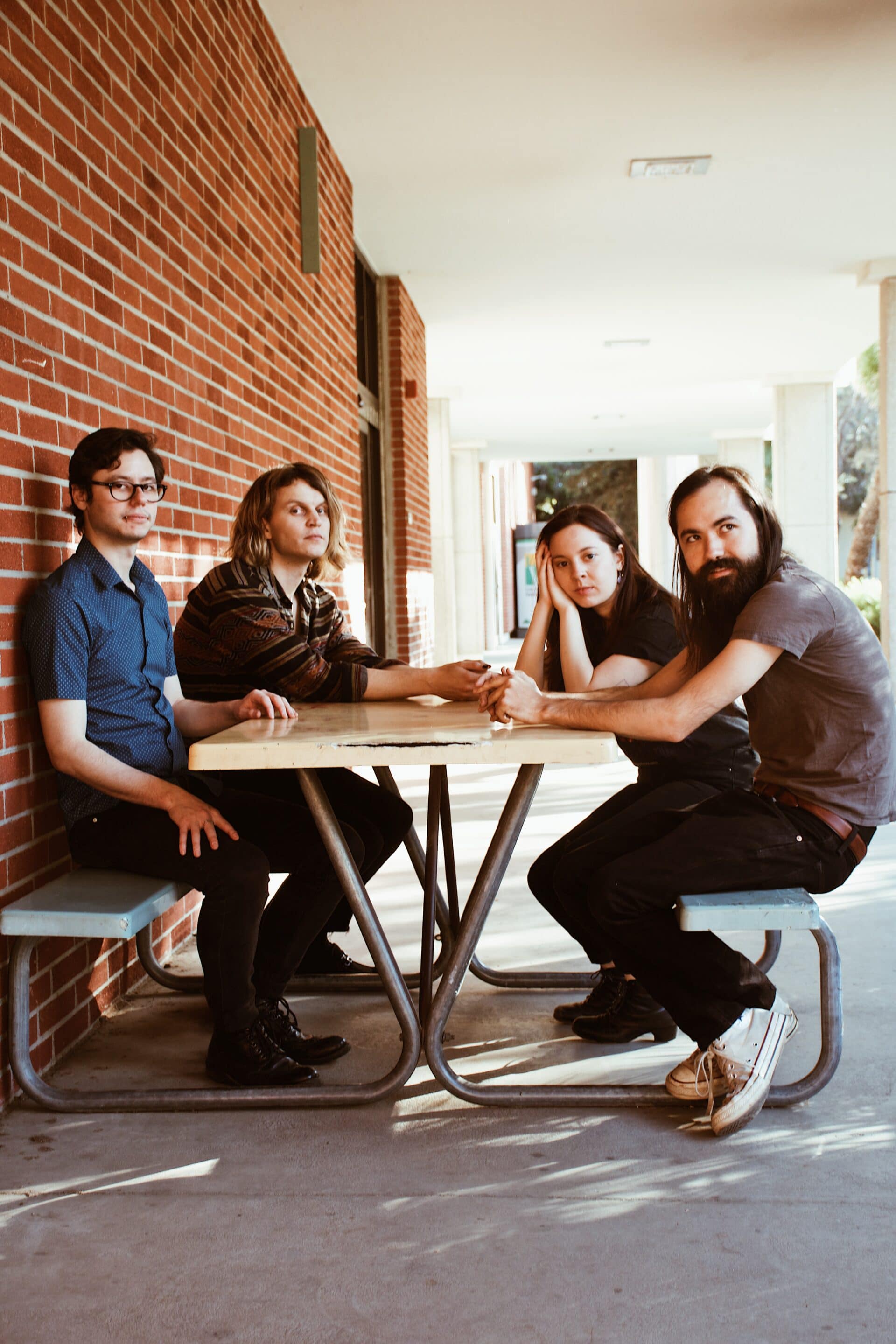 On the flip side of that, every band and musician is on the internet so it can sometimes feel oversaturated. What do you think is the key to connecting with fans? How do you make yourself stand out?
Wesley: Since 2015 we've released new music every year. There's always something going on with TOO and I think people know they'll always get something new from us.
What do you consider your greatest achievement thus far? What do you hope to achieve as a band in the future?
Wesley: Being voted #1 on KROQ's Locals Only two weeks in a row was amazing. Very surreal. As for the future, when it's safe, play as much as we can. I also wanna record a new record too.
Jordan – Our greatest achievement is being The Only Ocean! When we play together it really feels like we're one collective unit, which I haven't always achieved with other bands.
Jonathan – Playing our show at The Satellite was incredible, I'll always cherish that. I'm looking forward to recording the brand new material we've been workshopping for the past few months.
Tamara – Hearing our song on the radio was WIIIILLLLDDDDD.
Which of The Only Ocean songs is your favorite? Why?
Wesley: "Hold On Me". I love the way we structured it. It was the first time we ever did a song like that.
Jordan – One of my favorites to play is "Hold On Me" because it has this bass fill that I always try to play as tightly in the pocket as I can, which is really fun.
Jonathan – "Found" and "Baby." They both have satisfying dynamic shapes that really blossom by the end.
Tamara – I love the fast ones, for me – "Cul-De-Sac," "Snake," "Found," and "Still You Won't."
If you had the chance to live in another era, which would it be? Why?
Wesley: Ancient Greece. No real reason other than I started playing Assassin's Creed Odyssey a couple months
Jordan – I'd like to live in the future, so I could see more of the unknown and new technological innovations. I hope humankind can do better having a complete picture of history and the Earth won't become an apocalyptic hellscape.
Jonathan – The future timeline of a version of earth where the pandemic is over and all war and hunger and suffering stops and we solve climate change and explore the solar system and galaxy (hey, it's not totally impossible, maybe we'll win the timeline lottery).
Tamara – I wanna go back to the 90s and dance to Spice Girls and Britney Spears in my room
Listen to Wasted Days HERE