The future is ever so present as the Hume Collective revolutionizes immersive, community-powered storytelling in the web3 space with hybrid virtual-physical artists and freedom fighters to keep the meta verse alive for self-expression. 
David Beiner (tech and media strategist), and Jay Stolar (singer and songwriter who has worked with superstars like Selena Gomez) are representatives in orchestrating this exact world for metastars, music culture, NFT communities, and imagined futures to live in all under one roof.
Hume has created a universe like never before and they don't plan on stopping any time soon.
"Because of the digital structure and mere nature of this entity, saying that we are building the Madison Square Garden of the metaverse isn't delusional to us because we are in fact building it. 
Thanks to our meta stars like Angelbaby and all the other ones that are coming in the future we are really able for the first time ever to create brands, music, art that is fully holistic."
Beiner and Stolar reveal to Mundane
"We just saw an opportunity there to fix all the inefficiencies we noticed in the industry. Besides, you are now seeing digital currency being spent on digital objects and even digital land so we just thought, there's going to need to be digital artists to fill these digital spaces!"
Hume Collective are a posse of hybrid virtual-physical artists and freedom fighters from the distant (but relatable) future, struggling to keep the metaverse open for self-expression. Joined by collective members from our time, they have spawned a virtual label and entertainment studio to create metastars with a universe of stories behind them.
Together, they are building a new model for how music, entertainment, and storytelling can intertwine in web3.
After several (future) centuries of hints, the collective has just introduced its first artist, Angelbaby, who dropped their first party-ready single "NFT" in November and played their first show at FLUF House at Art Basel Miami.
The collective just dropped an Angelbaby-inspired FLUF World scene that sold out in less than 30 seconds. They handed out POAPs (participation tokens) to fans that granted them special access to new backgrounds and avatar swag. And this is barely the beginning.
"It's been a hell of a future," says Angelbaby.
"We're not going to hide anymore. We want everyone to know that we are here and we are many."
Beiner and Stolar kept thinking about virtual artists as more and more experiments emerged, from Lil Miquela to Hatsune Miku. They kept seeing the same worn track through the uncanny valley. None of the artists had real stories, and fans felt it.
"As we watched all the virtual artists in the space over the next few years, we found people didn't resonate for one consistent reason. Their backstories were shallow," Stolar recounts. "They'd get fan questions on social media and be playing catch up. It all felt fake. They needed to have the core human elements that we connect to as people."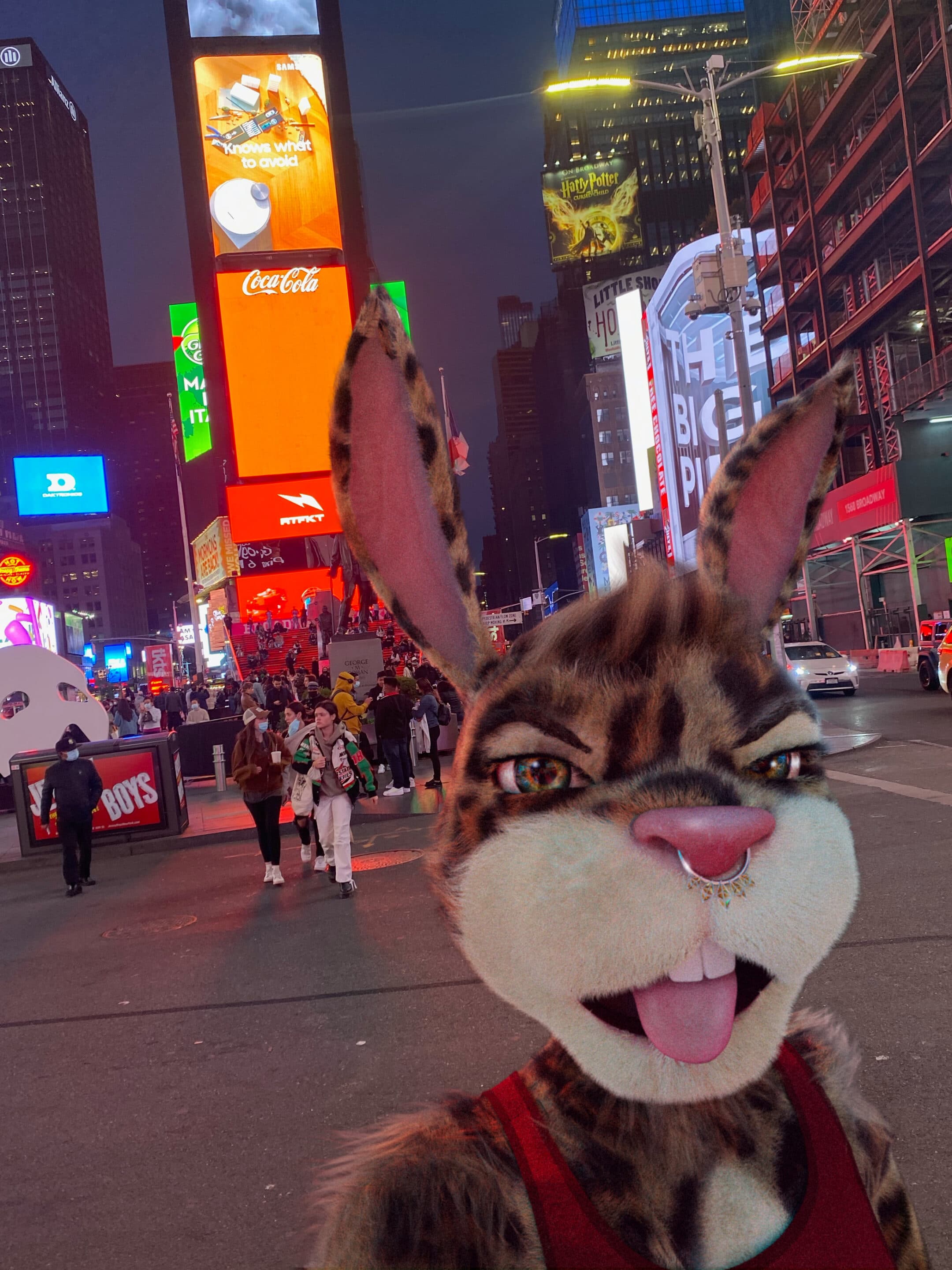 Then, after a chance run-in at a backwoods rave in the Angeles National Forest, they encountered the virtual/physical hybrid beings (called "portals") of the Hume Collective, an underground arts resistance organization from a thousand years in the future.
The collective had landed in our day after being pursued throughout the metaverse for centuries by the Xani Republic, a reactionary, restrictive group of highly militarized virtual beings. They connected, inducting Beiner and Stolar into the collective.
"We got to the forest and met Angelbaby who told us this amazing story of how she came from a thousand years in the future where the meta verse is closed.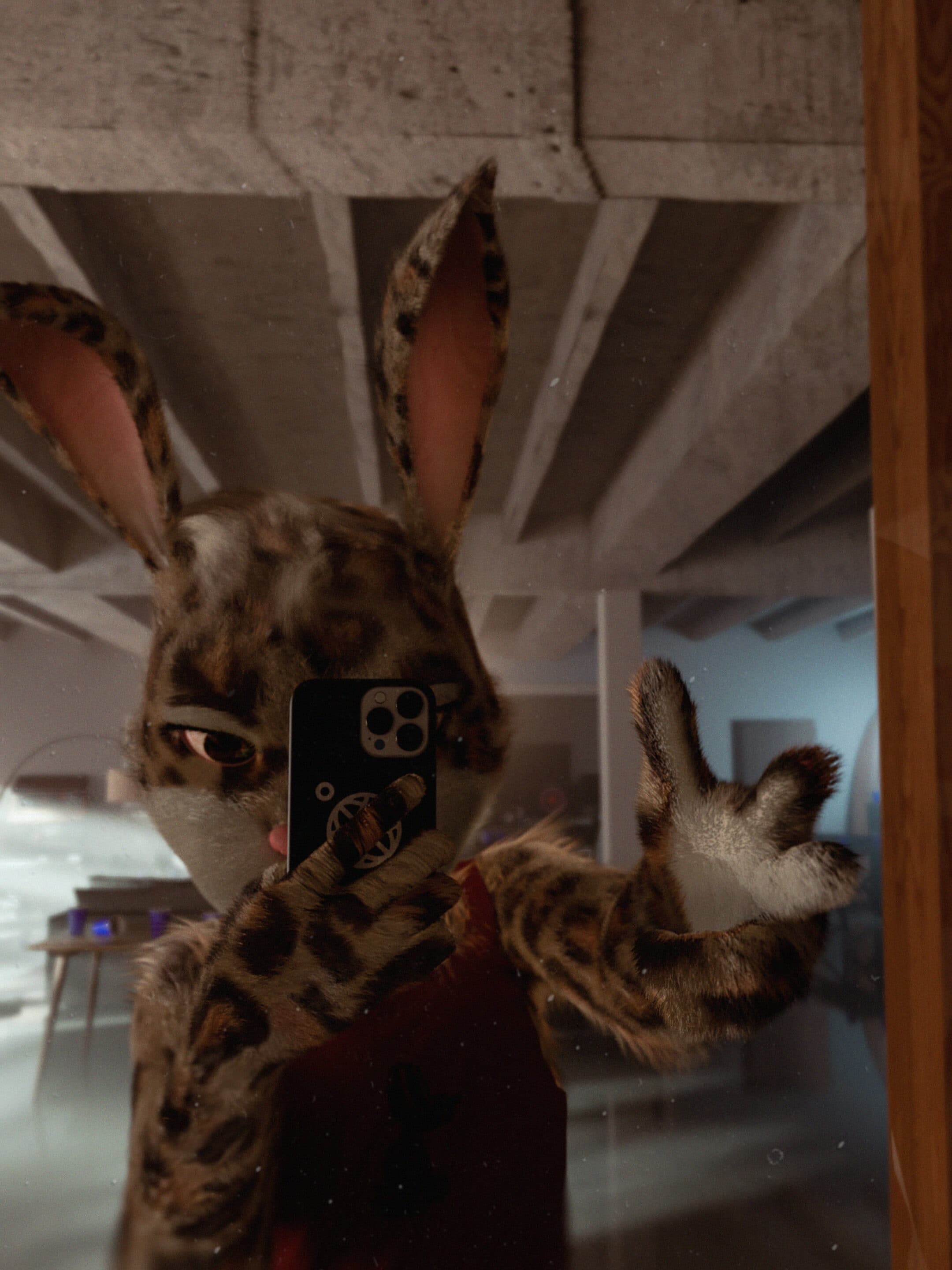 She said she didn't know exactly how she was brought back to the past but nevertheless she needed a team to develop her music, art and creative persona as as lovers of virtual artists we told her we'd make the perfect pair. She told us she had been a part of this group called the Hume Collective so we decided to rebuild it here with Angelbaby who is only the first of so many more artists we are working with!"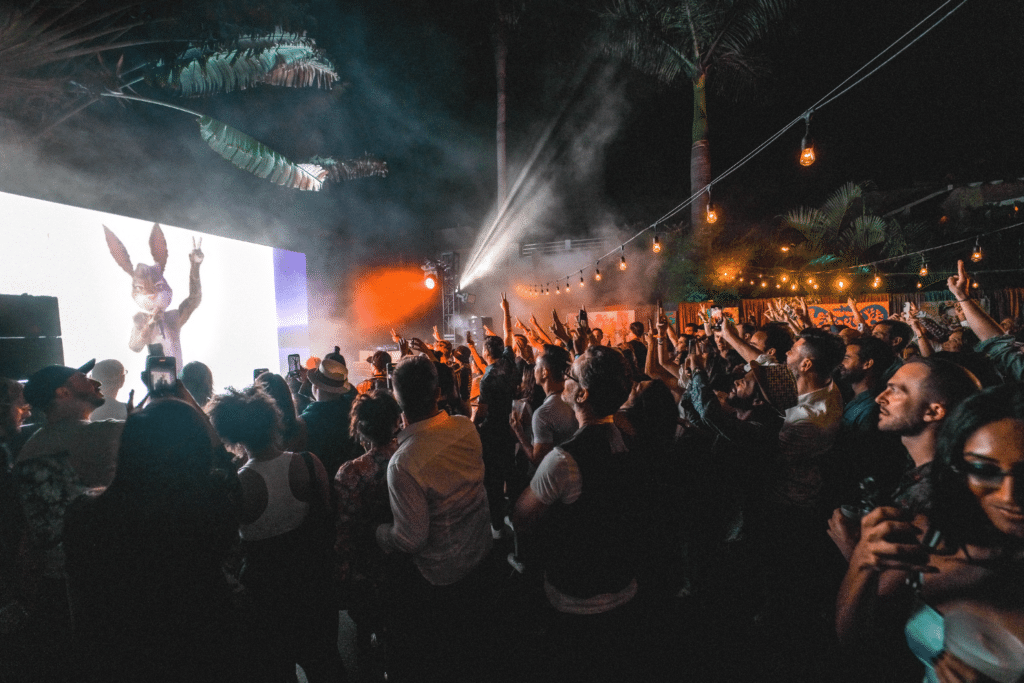 The world's first NFT metastar Angelbaby made another appearance after FLUF House at Art Basel Miami, performing at the upcoming FLUF Haus party to celebrate the Super Bowl on February 11, 2022 in LA. The force from the future will take over the Petersen Automotive Museum, along with other performers, artists, and a whole slew of FLUFs and Party Bears.