MADI Photography – Retouched by Irene Velweiss
Pop-oriented R&B singer and songwriter ANJXLXE (pronounced Anne-Julie) is from the culturally diverse and bilingual city of Montreal. With stunning soulful vocals, her voice is a powerhouse of control; growing up Anne-Julie took a heavy dose of musical influence from the likes of Whitney Houston, Aretha Franklin, Beyonce, Michael Jackson, Mariah Carey and Christina Aguilera. Aiming to create something timeless and to inspire as many people as possible through the positive vibes and smooth sounds in her music and voice, ANJXLXE strives for excellence.
Her new single "FEEL IT" is a sweet tune pulling on strings of the soul with rich vocal tones. In the run-up to her upcoming EP, "FEEL IT" enters with this sultry, calming atmosphere, oozing in feelings of summer and the tail end of those warm tangerine nights. Touching on the magic in the first stages of a relationship and flirting through temperature rising date nights, the songsmith shares, "It's this feeling of being in a bubble, almost like under a spell." She sings, "Can you feel it, temperature rising in our bodies… there's a fire, when your hand is on my thigh… when I leave this party follow me home.."
Sonically the track has a pop, R&B feel with pinging pulls of electric guitar and high-frequency high hat hits. With swooshes of glittering backing vocals, the track is a dreamy, silky rush of heat and peace.
Tell us about the genesis of your project. How did you get to where you are now?
I knew from the minute I started talking/singing that music was in my blood. Really young I was creating melodies and inventing lyrics (in French) and I would ask my mom to write my ideas down. I had this obsession with the Michael Jackson's Super Bowl half-time show and I kept on recreating it in our living room (my parents were a great crowd lol), then same with the Spice Girls, I was taking this very seriously and brought my friends into it, I was recreating the outfits, choreography and everything.
It's like I was born with this goal/mission/purpose of doing music. I never really questioned myself as if I was good or not.. lol it was just planted in me : pursue a music career, no plan b, no turning back, just keep going, cuz it simply felt right, and good.
Fast-forward, I'm a teenager, I meet a bunch of producers in town + online, I start finding my sound, collaborating with people with the same passion, releasing original music, understanding the business, meeting interesting people… I turned down some deals, almost regretted some choices but in the end I've always trusted my gut feeling (and not a lot of people lol) and being independent and staying true to who you are is a real blessing. This whole journey was/is about finding my balance, my confidence and my voice in this world where everything goes so fast.
My journey includes many ups & downs and I hope I can inspire people to keep believing in themselves and their dreams. I think I'm where I am now because I never stopped believing in myself, I never gave up, I'm not afraid of "no's", I see failure as a challenge, do a lot of introspection and truly believe that anything is possible. I stay focused on my "why".
What is the favorite song you wrote and why?
I think it's a song called "Can we", from my upcoming EP, because it's a song I wrote quickly, very naturally, and I instantly felt something very good, pure love, freedom, in the writing process. There's just something that hits differently with it.
Who are your all time musical icons?
Beyonce, Destiny's Child, Janet Jackson, Michael Jackson, Mariah Carey, Whitney Houston.
What are some things to do to keep your inspiration alive?
Listen to a lot of music ; jazz music, gospel and a lot of old school 90's/2000's r&b as well as new music. Watch a lot of live shows.. I LOVE a live show with a full live band and arrangements. If I need an instant boost of inspiration I will watch a live show from Beyonce, Bruno Mars, Jazmine Sullivan or Justin Bieber (his band is dope), or a good Tiny Desk session !! I also love to go take a walk near water, The sun + water + fresh air is the only thing I need to re-center myself.
Who are you binge listening to these days?
Snoh Aalegra, Victoria Monet, H.E.R, Jazmine Sullivan, Joyce Wrice
Favorite movie or TV show?
Movie: Casablanca
TV Show: Casa del papel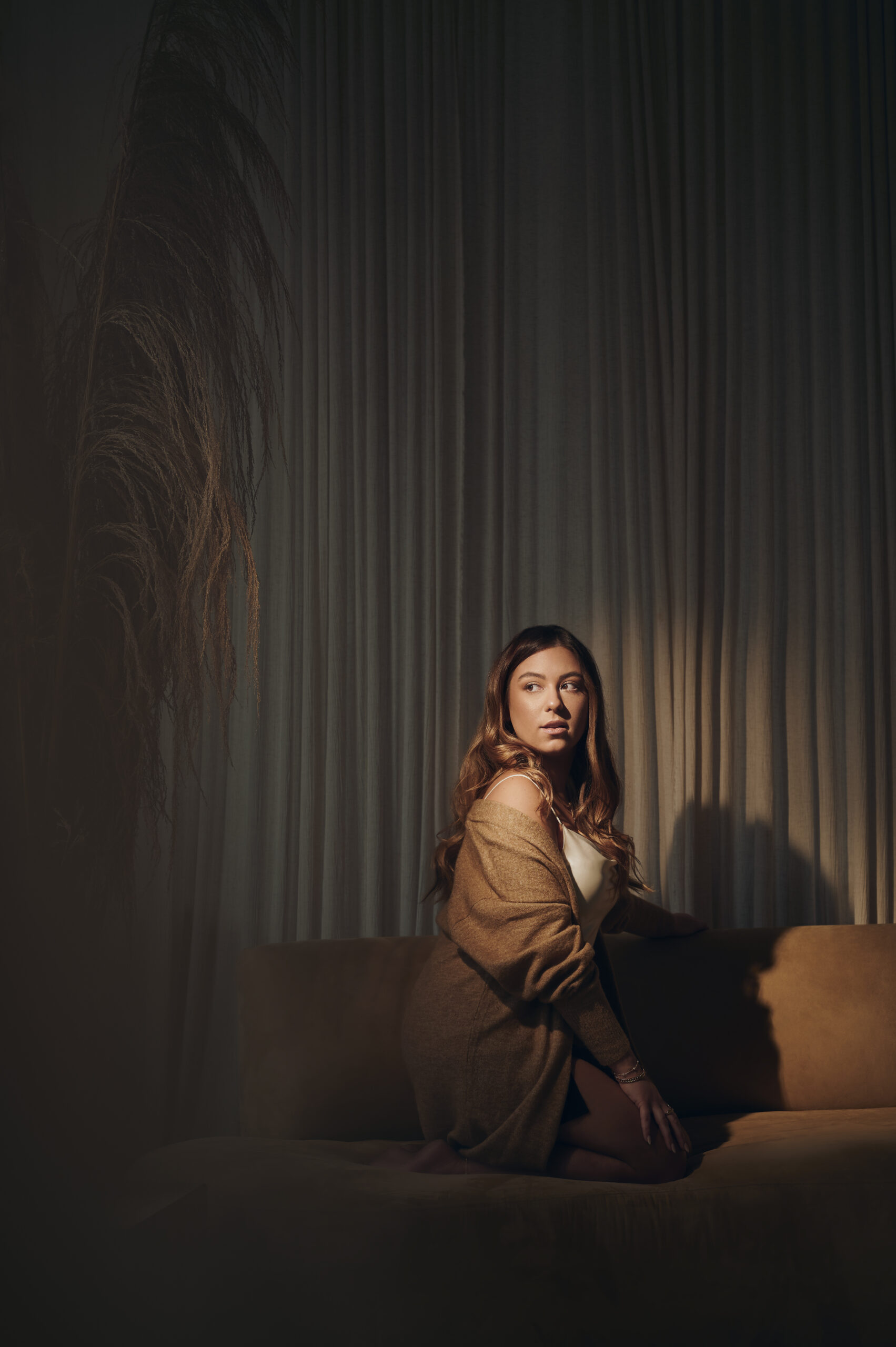 Tell us about your latest release and how it came about
I've been blessed to work with different producers and songwriters (from L.A to NYC to Nashville and Canada – the beauty of social media!) and I have my band, musicians that I've known for many years now, they are like family. For 'Feel it', as well as my EP, I wanted to keep a "tight circle" and work with people/musicians close to me. Everyone who is involved in my latest release, from the lyrics to the mastering, is from Montreal.
'Feel it' is a feel good song that keeps summer a little longer 🙂 It's a song that makes me think of the excitement and feeling that you have when you are starting to see someone and flirt. It's this feeling of being in a bubble, almost like under a spell of a new love lol "Can you feel it, temperature rising in our bodies.. There's a fire, when your hand is on my thigh… when I leave this party follow me home..
Do you have any peculiar pre or post show rituals?
Vocal warm ups, lots of water, good laughs with my band, pray.
What's the future looking like for you?
Bright. I hope 🙂 It's only the beginning. I finally feel like I found my voice and my path and I just want to keep growing and keep getting better at what I do. I want to tour, see the world and connect with people. I feel like the possibilities are infinite. I created my own production company : Goal Rush Studio, and I hope that I can help young artists develop their talent and brand. I also give vocal classes and I want to keep sharing what I've learned through the years. Give back. Also, I'm French-Canadian and I'll have a song in French on my upcoming EP and I'm planning on releasing more music in French too.
Who inspires your style and aesthetics?
There's no one specific that I really look up to but just like that, on top of my head, I'm thinking of the designer Amina Muaddi, Kourtney Kardashian, Rihanna.. I find inspiration through all the bloggers and Pinterest lol but I'm really into minimalist looks with a touch of glam. To give you an idea, I love Revolve Clothing (revolve.com).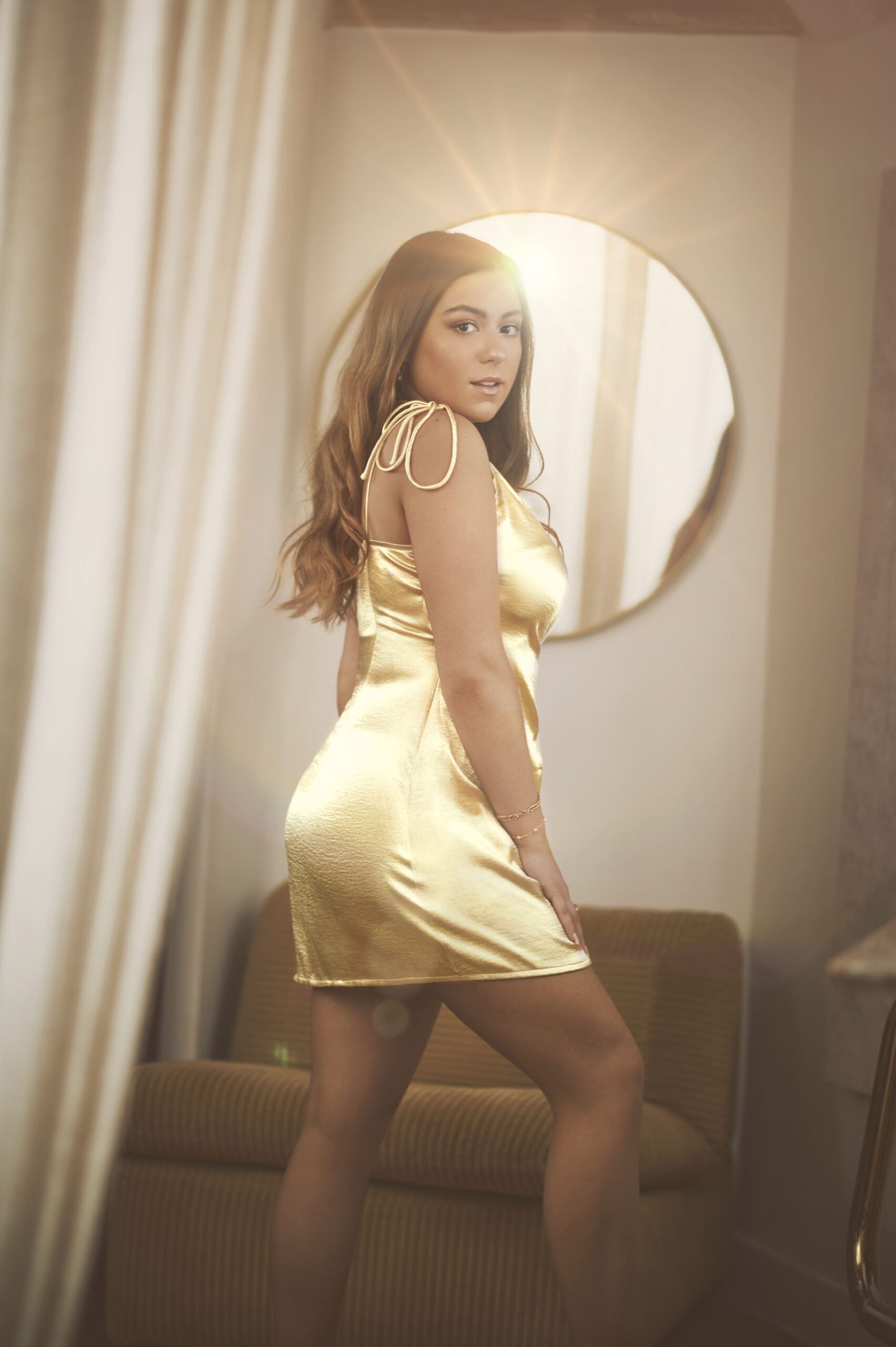 What is the achievement or moment in your career you are the most proud of and why?
My first show in the US at the SOB's in NYC (others who have performed there are Jill Scott, Kendrick Lamar, Drake, Celia Cruz, Justin Timberlake…). I'm proud because I booked it myself, met amazing musicians who were playing for big artists and was confident enough to "cold-email" the venue who then put me in touch with the person in charge of the event I performed to. Wasn't afraid of a "no" and took my chances. The thing you have to know is that I'm an introvert and I'm kind of shy – but when I want something, nothing can stop me 🙂
What do you think is the best way to make it as an artist nowadays?
Create quality content, keep creating content, practice a lot to master your craft, keep growing as a person, stay true to yourself, network a lot, reach out to people, don't be afraid of "no's" and try to learn as must as you can about the music business. Put your ego on the side.
What would you change in the music and entertainment industry especially after this past year? Less social media, follower count, less rushing like " I need to post to stay consistant" and focus more on the art and music itself and your body of work.