Photo Credit Anisha Sisodia
As fearless as she is fiery, Teddi Gold has got enough glitz and glamour to fit right in at a jazzy underground haunt or on-screen in some Golden Age Hollywood production.Yet, she's also got the spirit to make a statement worthy of a TED Talk. She'll craft a dance floor banger only to shake up the melody with her own foley sound effects. In one breath, she'll sing about piña coladas and tiny umbrellas. In the next, she'll ponder the breakdown of a loved one. Attracting acclaim from The Line of Best Fit, Earmilk, UPROXX, Popdust, The 405, LA Weekly, and more, she continues to shapeshift at light speed. On her 2020 independent Vol. 2 EP, the singer and songwriter envisions a wild world as empowered as it is entrancing.
Tell us about the genesis of your project. How did you get to where you are now?
Well it's funny because I started off as an actress. I loved acting. I still do. I had a manager, I went to auditions, I did the whole thing. I had an acting coach tell me that she thought I should start taking vocal lessons. I have a quieter voice, and she thought it would be helpful for theatre. I started taking vocal lessons with a family friend, who also happened to teach songwriting classes. Naturally, I loved the vocal lessons, but I became more interested in the songwriting classes. I spent a few years learning from her, and applying the lessons very privately by writing music in my bedroom. I taught myself how to play the basics of guitar and piano, and I would spend hours just creating songs and recording them on voice memos. Not thinking anything would come of it. One day, I was cast to sing a Dusty Springfield song on the show Aquarius. It was there that I met a producer, Scott Seiver. He listened to my voice memos and told me that I should record them. I ended up going to his studio and we recorded an EP. That's when I knew that I wanted to do this for real. Most call me a late bloomer and that's not wrong. I didn't start writing music until I was 24. Because I started later, I had enormous drive to get better and to catch up to my peers. I threw myself into it and I just stuck to it. I gave myself permission to fail. I let myself learn and grow. When I think back on it, I think it was really brave. I didn't have any awareness that what I was doing was, from an outsider's perspective, delusional and insane because I knew very little about the music industry and I was starting out at an age when most people have already released an album or two. I kept at it and one thing just kept leading to the next. I am really glad I stuck it out. I have to thank myself now for not giving up because there were so many times when I wanted to.
What is your favorite song you wrote on this EP and why?
I really can't answer that one. I love them all equally and for different reasons.
Who are your all time musical icons?
Patti Smith, Gwen Stefani, David Bowie, Britney Spears, Nirvana. I know, a wide range.
What are some things you do to keep your inspiration alive?
I travel, go to museums, go to the beach, read books, watch documentaries, talk to people. I think having many life experiences keeps the inspiration alive.
Who are you binge listening to these days?
I have been obsessively listening to Tsegue-Maryam Guebrou's Ethiopiques, Vol. 21: Emahoy (piano solo). My friend turned me on to her and it's just beautiful. It's a solo piano album. I will go for long walks around my neighborhood and listen to the album. It transports me to another place.
Favorite movie or TV show?
I don't have a favorite. I recently re-watched The Matrix trilogies in preparation for the 4th movie. I really enjoyed them. I also recently re-watched all the Star Wars movies and got really sucked into that world. I love movies that are set or take place in an alternate reality. The 5th Element is another good one.
Tell us about your EP and how it came about?
My EP has been done for over a year. The release was pushed back a few times. Because of COVID, because I was in-between management, because I went through a breakup and had to move. It never felt like the right time to release it. I then partnered with Casual Records. They heard the EP, we had a few meetings, I loved the team, and decided I wanted to work with them. Some of the major themes are self-love, self-sabotage, your relationships to self and others, how your beliefs about yourself affect the relationships around you. Sonically, it is very out-going, bubbly, sometimes bombastic. But lyrically, it's inward, self-reflective, meditative, encouraging, and sensitive. I like that juxtaposition.
Do you have any peculiar pre or post show rituals?
I haven't played a show in a long time! I think the last time I performed live was almost 2 years ago. I would usually look at myself in the mirror and just tell myself "You got this. You're okay. Have fun." I like to socialize with the people from the audience after a show, like have a drink and walk around to say hi to people. It feels more intimate. I like getting to know the people who support me.
What's the future looking like for you?
I have a few remixes coming out! I am also gearing up to play a livestream show, and I am working on the next collection of songs.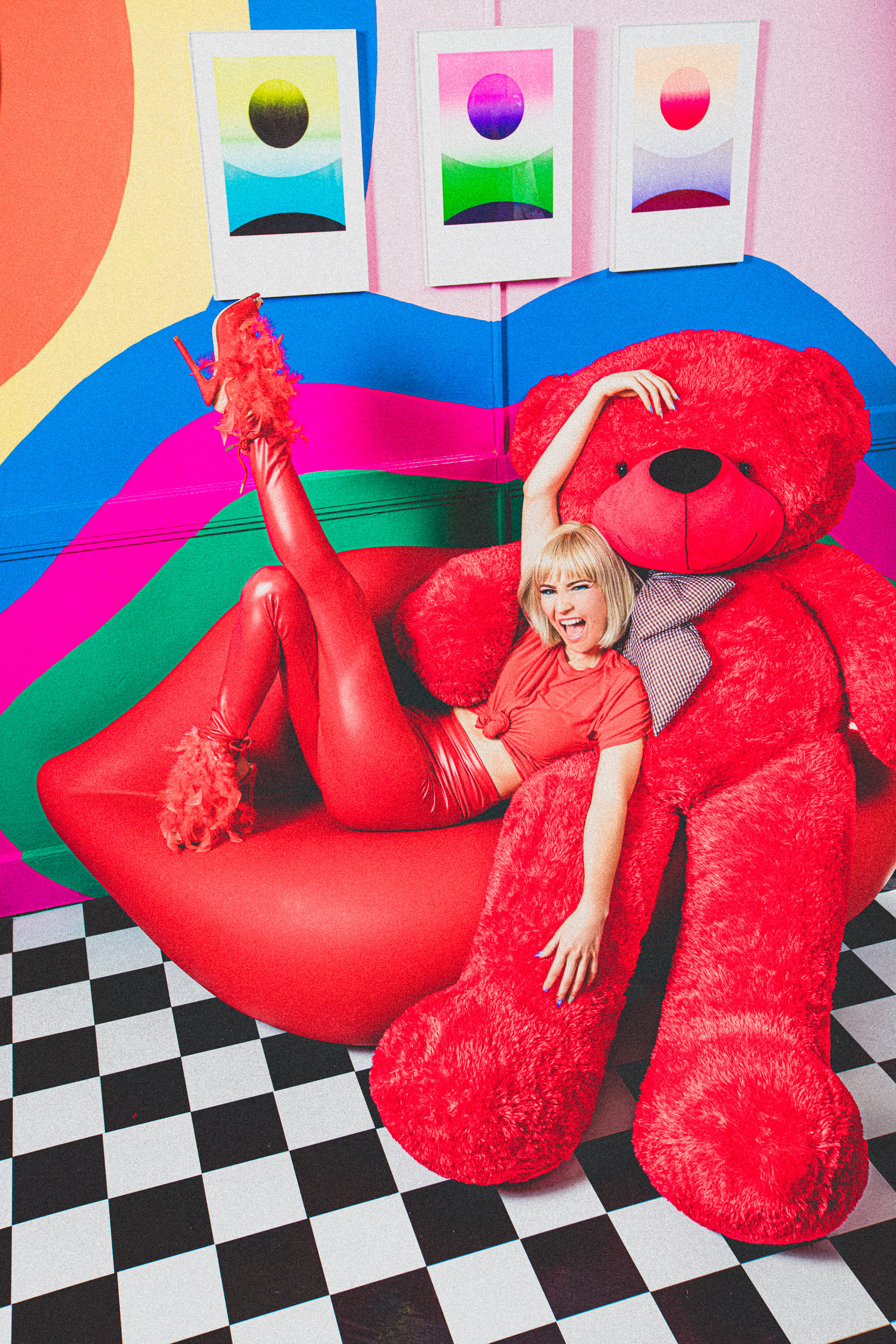 Who inspires your style and aesthetics?
I am inspired by art and people. I gravitate towards art that presents itself as one thing, but is actually something else. You see that in surrealism, cubism, abstract art, etc… I am inspired by fashion as well. I follow a lot of designers coming out of South Korea and Japan who I am very excited about. I love fashion that pushes the limits, that almost looks more like an art piece than clothing. I'd also say my upbringing has influenced my aesthetic as well. I grew up with my dad and his boyfriend. They had a small group of gay friends, some who dressed in drag regularly. In fact, my dad's best friend, who happens to dress in drag, taught me how to do my makeup when I was in high school. I then worked for him and together we put on these classes on how to do your makeup like a drag queen. Once everyone finished their looks, we would walk into West Hollywood and go dancing at some of the gay bars.
What is the achievement or moment in your career you are the most proud of thus far and why?
I am really proud of all the success that I have had in sync this last year. I had one of my songs, called "BOOM BOOM" in an Old Navy Commercial. My song "Wink Wink" was in an instagram voting campaign, and "Bossa Nova Baby" was on NBC's Good Girls! It's wild how it all happened around the same time too. You just never know when things are going to click or resonate with people. That's why I always tell people just starting out that they have to be doing it for the right reason because it's easy to get hung up on not feeling good enough or comparing yourself to others. Just one foot in front of the other.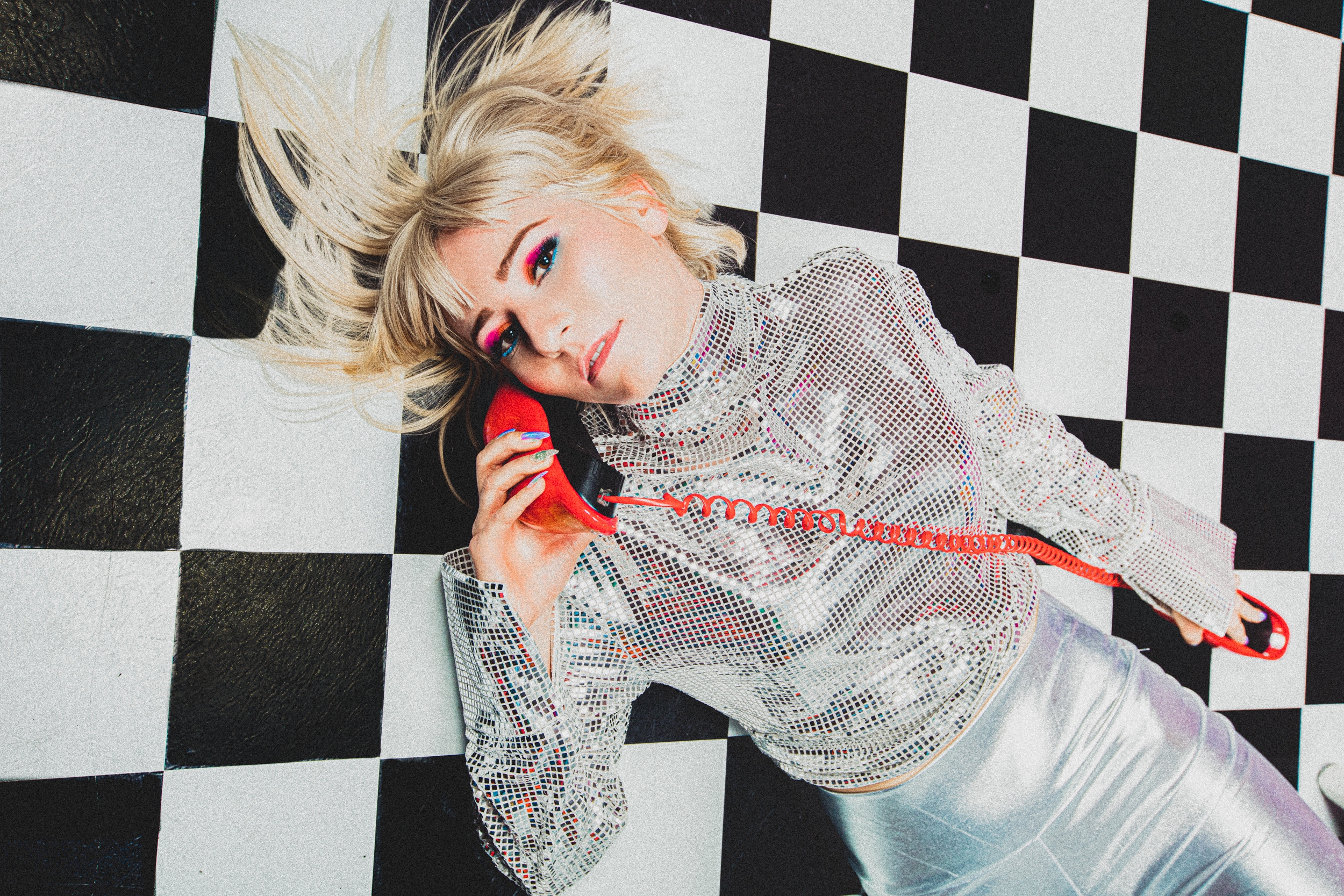 What do you think is the best way to make it as an artist nowadays?
Collaborate! Find as many people as you can to work with. Be open to meeting new people too. You never know where one thing might lead to.
What would you change in the music and entertainment industry, especially after this past year?
I just want to see fair deals for artists.