Photo credit: Pvssyheaven
Iconic Brooklyn-based singer-songwriter, artist, and showgirl Macy Rodman'snewest album Unbelievable Animals will be released this Friday August 27via Shamir's Accidental Popstar Records. The new collection has already received acclaim from PAPER, Artforum, GLAAD, Jezebel, NYLON, them., MTV Logo NewNowNext and more around early singles "Love Me!" and "Rock 'N' Roll Gay Guy".
Putting a modern touch on the classic rock 'n' roll epic sound, Macy has unleashed the incredibly catchy new album single "Punk Rock Boyfriend" (ft. Shamir). An immediate dance floor rocker, the song gives a nostalgic nod to the high and hijinks of young punk love. Maacy shares, "I wrote this song thinking about a high school crush that I wished I'd had the courage to ask out at the time. It's kind of like a fan fiction of a personal memory. When Shamir agreed to make an appearance on the track, I was so overjoyed not only because I'm a huge fan obviously, but because the guitar they added to the track gave the song this gloss of nostalgia that I was trying to evoke but hadn't figured out how to capture yet. It all locked into place like magic once we recorded all of our parts."
Tell us who you are as an artist
I started making music wanting to make pop songs that spoke to my experience. I ended up writing songs about lethargy from hormones, fear of violence, insecurity in romantic relationships, and other super trans specific stuff. After writing that material and performing it live I felt free to write about whatever I wanted and that's how my act got to where it is now.
WHat do you want to communicate with your art?
The message behind my art is that everything changes constantly and that doesn't have to be scary. Sometimes it's better if you lean into the chaos.
What are some sources of inspiration for your lyrics and storytelling?
PJ Harvey, Courtney Love, and Kelis have always been huge influences on me. Playful, raw, and disarmingly intimate have always been qualities I strive for in songwriting.
Who is an artist that you look up to?
I think Azealia Banks has consistently done what nobody else can do for her entire career. Her work is transcendent and stands in a league of its own.
All time favorite record?
It changes all the time but right now it's a tie between Celebrity Skin by Hole and Velvet Rope by Janet Jackson
Tell us about your latest release and how it came about
Unbelievable Animals is a breakup album that was written in the first month of quarantine. I recorded all the demos in 30 days and spent the next year making everything perfect.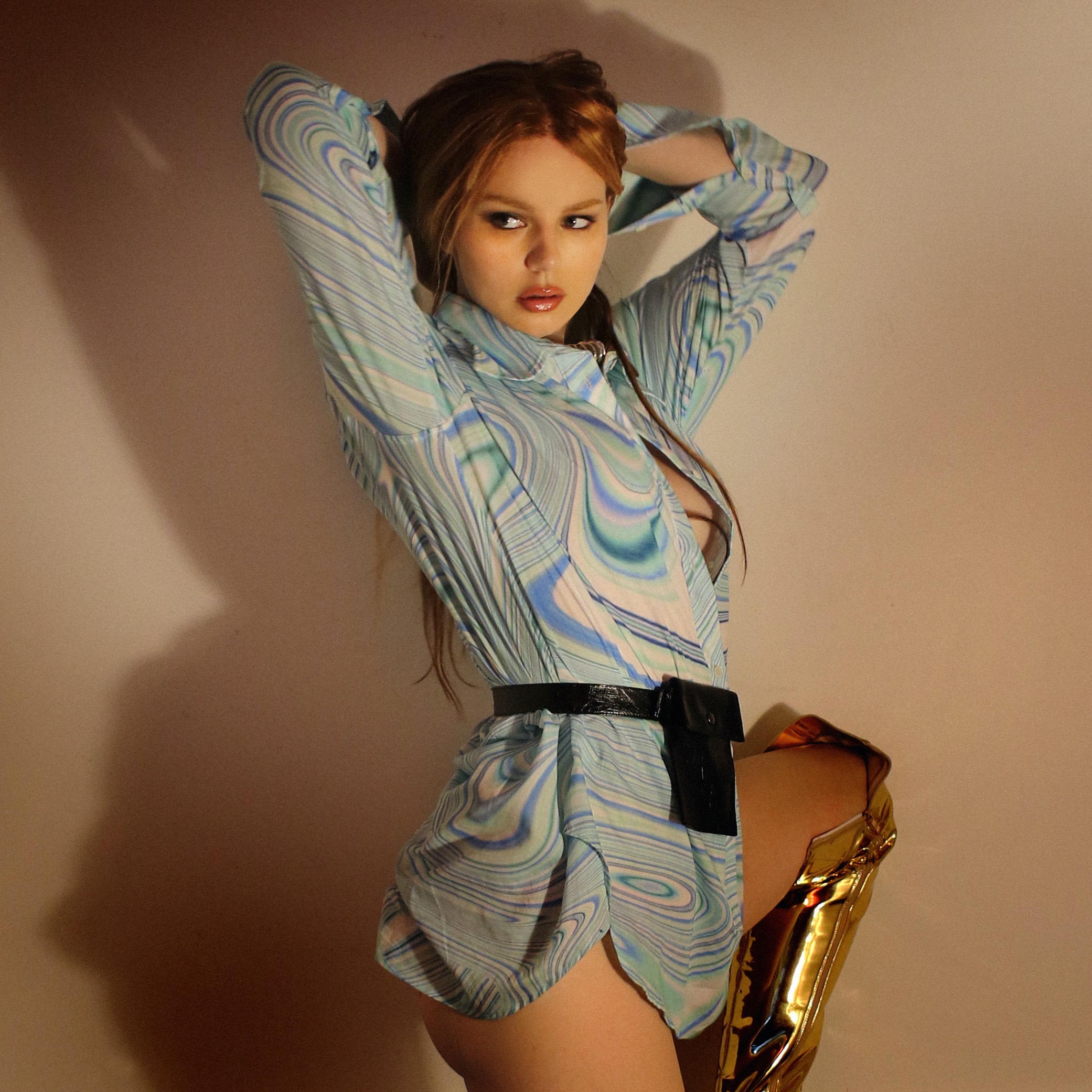 What inspires your sound?
I make music that I wanna listen to and that's always how I approach creating a sound palette for an album. I think about what album is missing at the moment and think about how I could make it. This album was inspired by radio pop/rock from the nineties but my inspirations have come from everywhere in the past. Sometimes it comes from music I'm listening to but sometimes it comes from movies, books, video games, anything.
What excites you the most about what you do?
I get really excited about creating a whole world with an album. Even though it might not all be visible in an album cycle, I usually think of an album as like a soundtrack to a non existent movie or part of a bigger context. The looks for performances, the music videos, all of it becomes part of an "era" and that's so fun.
Your style is very original and elaborate. How do you take care of your aesthetics?
Graphic design, video art, costume, hair, and makeup is super important to me in the album process. It helps tell the story of the music and makes the experience more rich for the listener. I love to do all of it myself, it allows me to inject all my visual influences into my albums.
What was the most daunting moment in your career so far?
I don't know if anything has been super daunting. I feel extremely lucky to be able to do what I do and I just try to appreciate every second of it.
What is the best advice you've ever gotten?
Don't compare yourself to others. You're on your own path with its own timeline.
Where do you think the next game changer will be in the music industry and entertainment scene?
It would be a game changer if we could figure out how to get corporations to properly pay artists for their music on streaming platforms