Photo Credit: Shane McCauley
"only wanna dance" marks an evolution in almost monday's style, while still maintaining their signature upbeat lyricism. Combining a fast-paced drum beat and striking guitars, the new single is an infectious earworm and has quickly become a fan favorite on the band's most recent tour. Depicting the band running around in various scenarios and time periods, the accompanying music video perfectly matches the track's energy while showcasing the band's personality.
1. What's the story of how you met and decided to become a band? Do you remember that time of your career?
Dawson: Luke and I have been friends forever. I met Cole through surfing and asked him if he wanted to join our band. Back then we were just super stoked on playing live shows and inviting our friends out to them. We didn't really start recording music until way later.
2. How do you come together and make music? Is there a process?
Luke: The writing process changes a lot which is what keeps it interesting and fresh. Something that is typically consistent is that we come together on the general vibe we are going for by listening to some tunes that have been inspiring us lately.
3. "only wanna dance." What prompted you to come up with this track?
When we wrote it, we were really inspired to have songs that go over well live. We had just finished a tour after being off the road for a few years (due to the pandemic) – so we wanted a song that would get crowds going.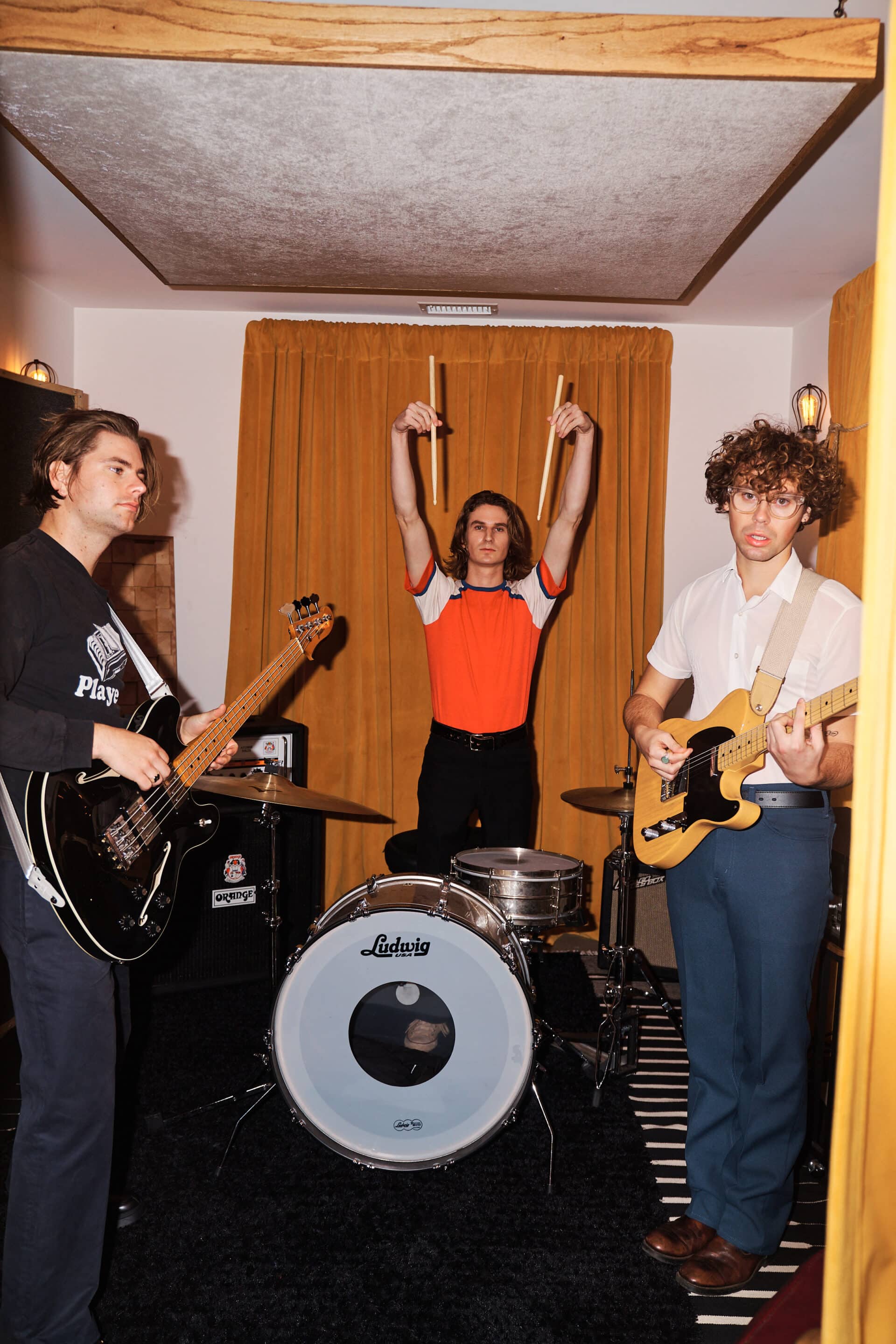 4. What was your favorite part of filming the music video?
Cole: We rented a bowling alley and a roller rink for a few hours, so we got to work on our strikes and skate moves. Lol. Also Dawson got to ride a horse in the snow for a bit.
5. What's the main objective or goal of the band and your music?
Dawson: I think at the end of the day we just want to give people songs that they can make their own. Music has such a cool way of meaning different things to different people, and when you see fans at your shows, singing the songs and having a connection to them, it's priceless.
6. What was the most important show or experience that cemented your unity as a group?
Cole: It probably would be playing our first show at this venue called UNIV in high school, which was in the back of a surf shop where me and Dawson used to work. We played there a bunch when we first started the band in high school.
7. What can we expect from you this year?
Cole: We have some new music and videos that we're very stoked to put out this year. Lots of touring too.