Black developed a lifelong curiosity for space exploration from her grandfather, Richard Black, a Rocket Scientist for NASA who worked on the Apollo Missions. The glittering acoustic guitar intro sounds like stars paving the way for Black's soaring cosmic vocal lift in the first line of the chorus.
You'll feel like the main character in your own Indie Film with technicolor lyrics so vivid it's like you're really there. It's powerful, honest songwriting from beginning to end.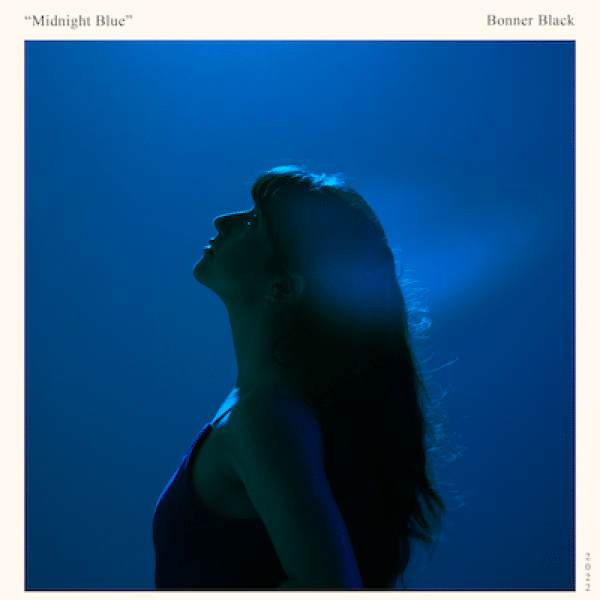 Tell us about the genesis of the "Out Of Dreams" EP. How did you get to where you are now?
The Genesis was a folder of 40 songs, but the Revelations was only having the budget to record 6. I had coffee with Taylor Bray, who owns a studio called Forty One Fifteen in East Nashville and we decided to get Izaac Burkhart, who he was touring with and I was already writing with, on board. Taylor engineered and played bass, Izaac played all the other instruments, and we just hacked away at it for a year…now, we're here!
What is the favorite song you wrote and why?
"Light Me Up" because it was the easiest. Nobody even noticed that I cried myself to sleep and forgot to write a bridge!
Who are your all time musical icons?
Tchaikovsky, The Eagles, and Britney Spears, but not in that order.
What are some things to do to keep your inspiration alive?
I love to birdwatch. I go into the woods with my $40 binoculars and just point them at whatever moves. Inspiration comes from imagination and imagination comes from my inner child, so I like to Iet her climb trees and look at butterflies.
What are you binge listening to?
I've listened to the entirety of Beyonce's Live At Coachella album 4 days a week for the past 3 years when I row at the gym. That's approximately 600 times. "I dream it, I work hard, I grind 'til I own it."
Favorite movie or TV show?
Bridget Jones because I'm also a "verbally incontinent spinster who smokes like a chimney, drinks like a fish, and dresses like her mother."
Tell us about your latest release and how it came about.
Writing and making "Out Of Dreams" was honestly a fever dream. I just remember Forty One Fifteen's intern at the time, Ethan, running down the street to El Fuego constantly to get us tacos and then, all the sudden, we were sending tracks off to master. I think of these songs like the sweet fruit of a bitter heartache and as a polaroid snapshot of how deeply I loved…but, the last song, "The Old Way," is the beginning of a "silver lining"; a natural segue into whatever's next. My next project is going to be so fun!
Do you have any peculiar pre or post show rituals?
A little swig of Jack Honey Whiskey.
What's the future looking like for you?
It's not recommended to look directly at it because it's so bright, but that could also be death. I do have more music to record and put out this summer, and my manager, Kelsey Wise, and I are booking a house show tour!
Who Inspires your style and aesthetics?
My stylist/designer, Melissa Grier, recently came into my life and, so far, she's kept me from spending my recording budget on a 5ft tall wooden penguin, moon boots, and a pastor's podium (only $75 at the antique store; I might sneak back and get it later).
What is the achievement or moment in your career you are the most proud of and why?
I became a full time musician a year and 6 months ago. Not to say that I may never have to go back and wait tables or clean a house again, but every day someone asks me what I do for a living and I get to say "I'm a musician" is a proud day.
What do you think is the best way to make it as an artist nowadays?
Just say and do whatever you want and post it all over the internet.
What would you change in the music and entertainment industry especially after this past year?
I say we get rid of genres and everyone picks an animal to represent our sound. Mine would obviously be a fire breathing swan.