Artist Dani Doucette teamed up with acclaimed designer Dust of Gods (Demi Lovato, Steve Aoki, J.Balvin, The Weeknd) to create a one-of-a-kind garment to give away to one lucky fan! Doucette is currently working with the fashion specialist to craft a custom outfit for when she's back on stage.
Dani Doucette's "Craved" is a story we all may know too well, wanting a person so severely whether it is true love or not. It's a song and video that will infiltrate any atmosphere and leave listeners wanting more. Inspired by The Fifth Element and other sci-fi films, the "Craved" video  will grip and tantalize viewers from start to finish.
Tell us about the genesis of your project. How did you get to where you are now?
It's been years in the making. Working with producers that worked, and didn't. Writing and writing and writing. I just have never stopped exploring music. I got to where I am now by putting in the work.
What is the favorite song you wrote and why?
My favourite song is the very first song I wrote when I was six years old, "Sunworld." It's my favourite because it's the memory of the beginning of it all. The song is really nothing special but I can still remember the melody ☺
Who are your all time musical icons?
Alicia Keys, Tina Turner, Mariah Carey, Brian McNight, and Amanda Marshall.
What are some things to do to keep your inspiration alive?
I take a lot of walks! I don't wear headphones and just let the world inspire me ☺
Who are you binge listening to these days?
Hmmm. I've been listening to a lot of older R&B stuff. Like Omarion, Usher etc.
Favorite movie or TV show?
I'm loving The Handmaid's Tale. That series is killer.
Tell us about your latest release and how it came about:
"Craved" is the newest release. It was a feeling I just wanted to write a story about.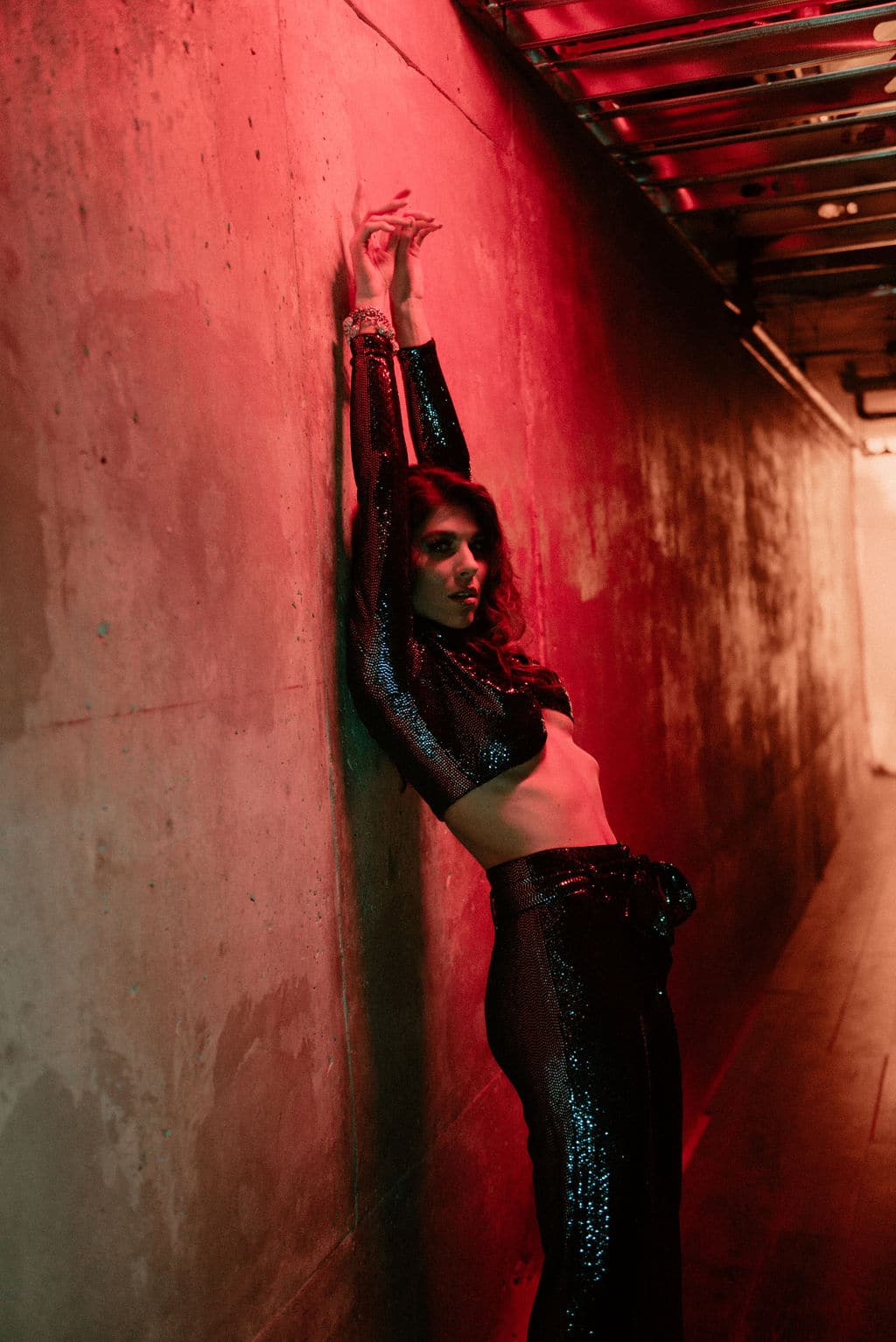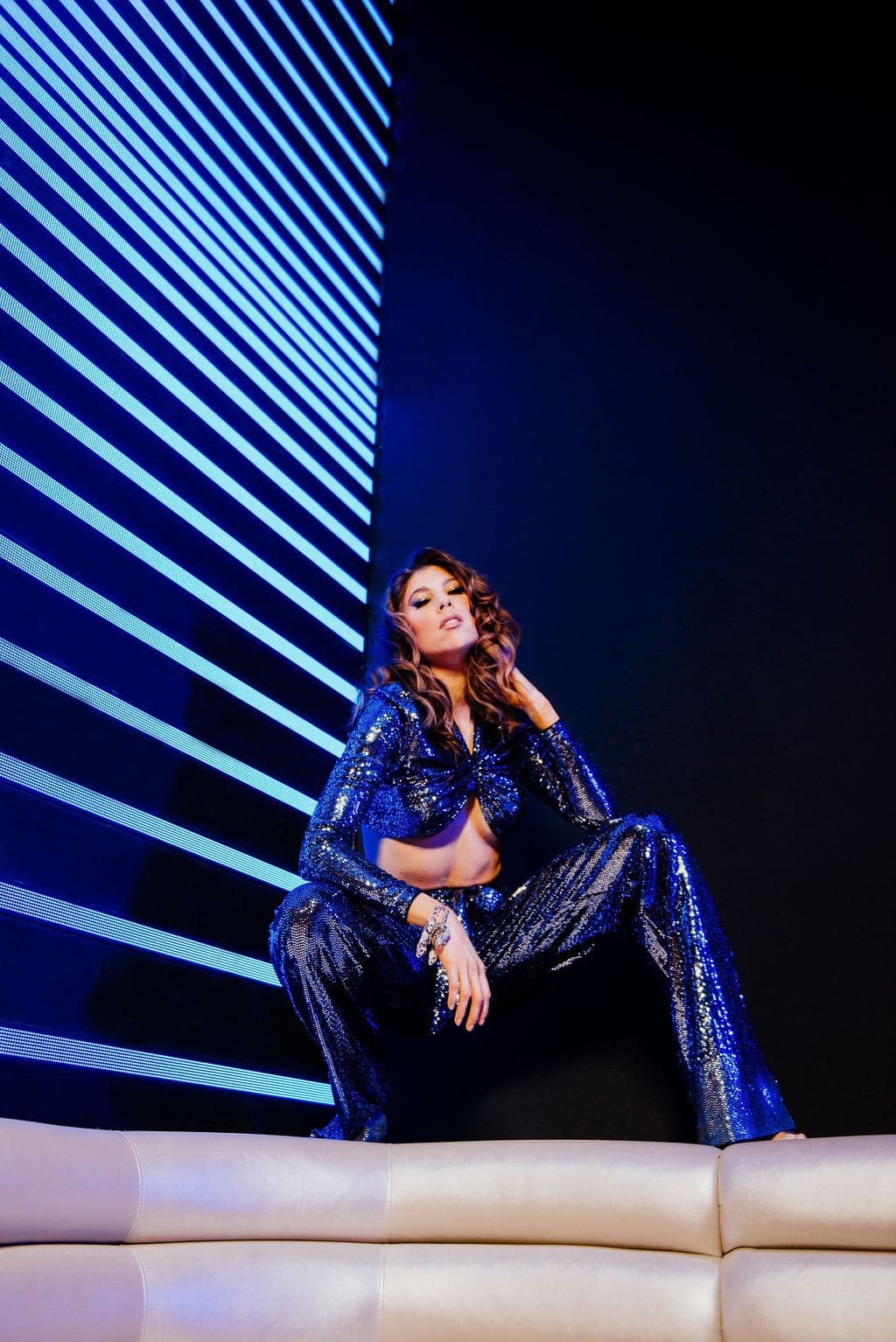 Do you have any peculiar pre or post show rituals?
Honestly, I'm usually running around greeting people. Lol. Last show I literally ran from the crowd onto stage because I was talking to everyone and lost track of time. I love having my mom and family there, that's a bit of a staple. Before I step on stage I tell myself, 'this will be over before it feels like it's begun, so enjoy it.'
What's the future looking like for you?
Soon as things open up TOURING. That is the big plan and I can't wait to do that.
Who inspires your style and aesthetics?
I love sci-fi and nostalgic movies. So for music videos I am usually trying to pull from a classic movie and include some cool key looks or scenes. I am always inspired by fashion and I love a lot of color.
What is the achievement or moment in your career you are the most proud of and why?
This last year has been a big year and I'm proud of how hard I've worked. I signed with a label and have been very immersed in every creative decision.
What do you think is the best way to make it as an artist nowadays?
Work Ethic. Period. And the ability to be resourceful.
What would you change in the music and entertainment industry especially after this past year?
We need more women producing and working in music. More Chix in the Mix.