T.Cole, formally known as Tunolase Margaret Cole, is an Afro-Irish artist born and raised in Drogheda, Co. Louth. T. Cole has always been musically inclined and has had a great passion for music from childhood. She grew up watching TV music competitions such as American Idol and X-factor, listening to the beautiful voices that were being discovered and longing to someday also sound like them.
After years of solo training to try to improve her voice, T.Cole decided it was time she was ready to find her sound and share her voice with the world. Agreeing she needed some help to do this, she sought for a manager and signed with LJ Platform in 2019. Here she has had vocal training, development and branding consultation, writing workshops and other tools that have built her to the singer-songwriter she is today.
T.Cole has now released her first single "Thankful" which was written during the Co-vid pandemic and working on other releases for the coming months. She aspires for her music to impact people in a very positive way by giving others the encouragement and drive to create something just as beautiful the same way she was encouraged as a little girl.
Tell us about the genesis of your project. How did you get to where you are now?
I left this question till last and I still don't know how to answer. The Genesis of my project started with a little girl in church with a voice. As cliche as that sounds, it's my truth. But long story short, how I got to where I am now is through an endless passion for music and song and searching for it in all possible avenues. But read on and I think you'll come to find the answer to this one yourself!
Is there a specific aspect of your art making that you love more than others?
Definitely working in the studio is one of my favourite aspects, finding new ways to adapt to new beats, concepts and styles of music is definitely my favourite part. Exploring, expanding and experimenting with new genres is always extremely refreshing. And with the type of Producers I have in my corner and the level of talent, I'm never at a loss for diverse and versatile beats and melodies. Having one concept, taking it into the studio and watching and hearing it unfold and unravel. Urggg chills….
Who are your all time musical icons?
My all time music icons changes constantly and is ever evolving. I think the greats will always be there for the vocal range and ability, the likes of Whitney, Michael and Beyoncé. However it's the fresh new sounds and tones that really resonates with me, Daniel Caeser, Giveon, Kiana Lede, Pink Sweat$, Bree Runway, locally, Jarfaris, UNQ. The list is endless! But it's the people who come on the scene and do it differently in their sounds, vocals, arrangements, lyrics, they're the icons to me and I know they are so many more still yet to come who will inspire and influence me and my sound.
What is your creative process like?
My creative process is a bit of a funny one, my favourite tracks so far have been developed in my kitchen while I'm cleaning or doing something random. I'll be singing and free styling and a melody will come to me and I always have to scramble and quickly record it on my phone so I don't forget and I can develop it later. That's how sipping not tripping was written and another one of my singles that you'll be hearing hopefully sooner rather than later.
Other than that, the creative process that I subscribe to is two fold. My producer will play a beat and whatever initially comes to mind I'll sing, record or write down. Usually the first verse and hook is done that day in the studio then I'll take it home and allow it to marinate and finish it off later. Rather basic really. But that being said, I love being in the studio with other people and bouncing off their creative energy.
What inspires your lyrics?
My life. Me, my personality, what I go through, what I've been through but above all, how the beat makes me feel – if there's an initial beat. I find that the lyrics I come up with are an accurate reflection of how I speak in real life. Everything I say lyrically is a rare expression of my take on certain life experiences or emotions. So if you want to get to know me, listen to my music.
Do you draw inspiration from other forms of art such as paintings, literature, cinema etc?
Definitely. My favourite newly acquired word or phrase is SOB, which I learned from watching Desperate Housewives and it features in a song I wrote recently. It's funny cause I say above that my music and lyrics are a reflection of who I am but these forms of art are components that make up who I am.
Tell us about your latest release and how it came about
My latest release is one that I am extremely proud of, just because the way it came about was so effortless. I still see myself as a baby in this music game and at the time that I wrote this song, I had only really begun writing original music, but with this song the words and the melody just flowed. I think it's because the experience I was writing about was very familiar, very relatable and although I couldn't pinpoint the one moment I was reflecting on, I knew I had felt this feeling before. And I think that'll be the case for a lot of people when they hear the song. Funnily enough it was the melody that came first and I never intended to use that melody to write anything for myself but I was in the studio one day working and I just couldn't get that melody out of my head. So I scrapped what I was working on at the time, which was my first single, and started working on this one, sipping not tripping. And within 20, 30 mins to an hour we had a song! My producer worked on beat, working around my melody and I knew exactly what I wanted to say on the track and yeah. Here we are.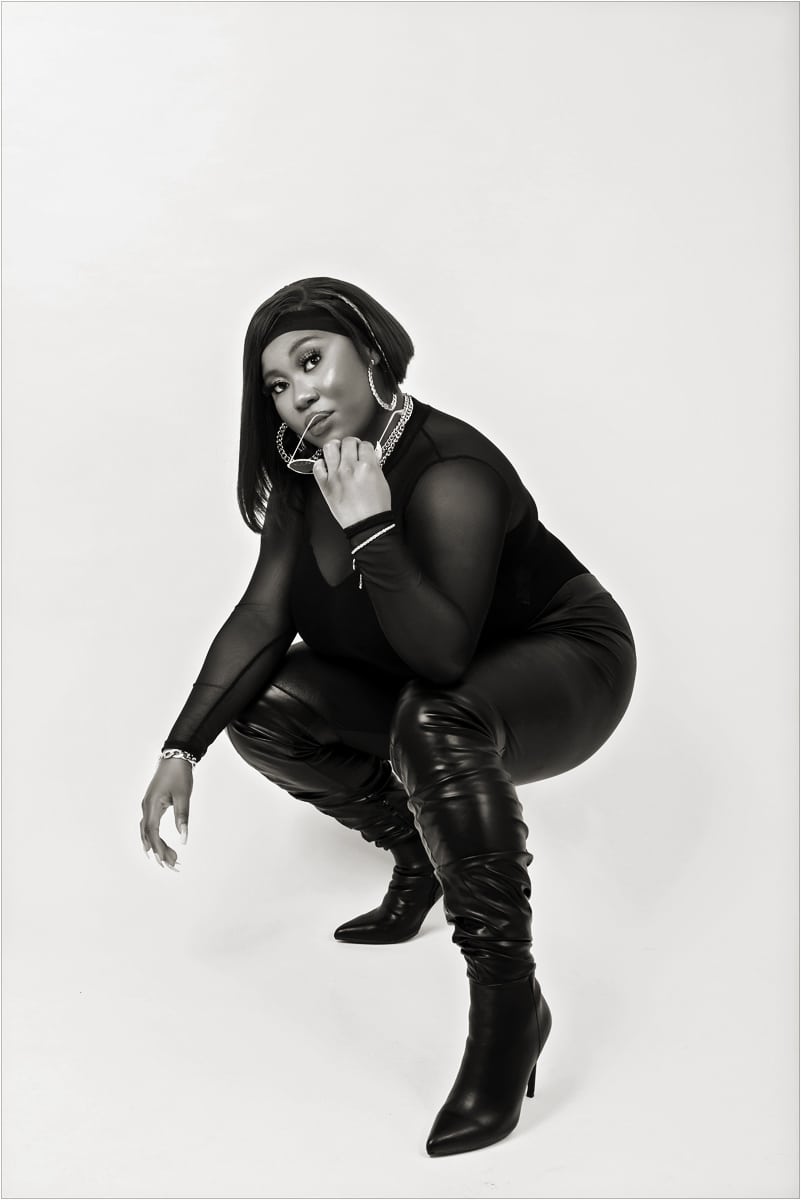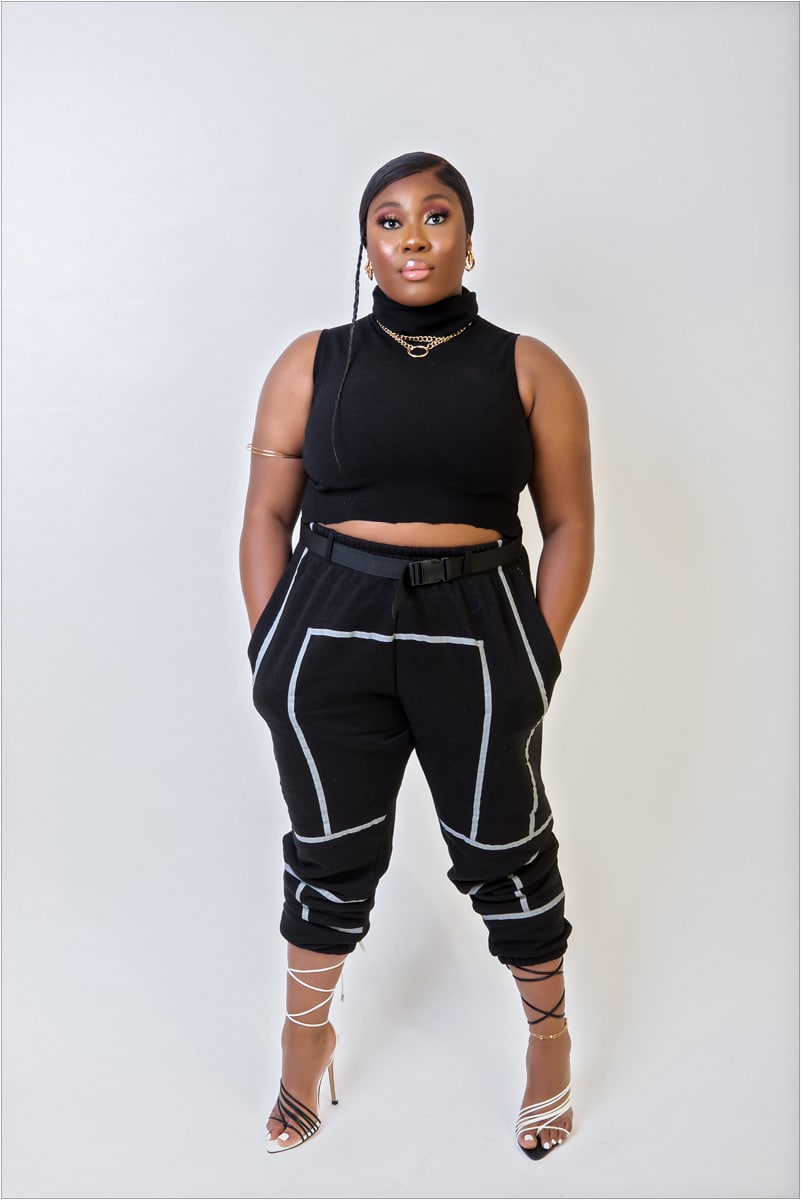 Do you have any peculiar pre or post show rituals as a band?
Ermmm I actually haven't done any shows as T.Cole as of yet, I really look forward to that, but I guess what has worked for me in the past as I became more and more comfortable in performing was just to have fun. So prior to a show or an event I would just tell myself 'it's not a big deal' and just try to enjoy it and be in the moment.
What's the future looking like for you?
Hmmmm if I'm honest, I don't know. And that's both extremely exciting and terrifying. What I do know though, is that music will always be in my future, no matter the form or medium. I do have a bunch of exciting things in the works, in the near future that I'm very excited to share with the world. So keep an eye for that, T.Cole is a name you'll be hearing more often.
Who inspires your style and aesthetics?
My style, I have to say as T.Cole is a little bit different to my everyday style but I love that. I love that I can try new things, hairstyles and outfits that would never run in everyday life but is normal in a photo shoot for art work or in a music video. I would say the likes of Ms Banks and Stefflon Don definitely inspire my style visually. That independent, strong woman aesthetic, which you'll be seeing a lot of in the coming months.
What is the achievement or moment in your career you are the most proud of and why?
Oh this is easy! Releasing my very first single way back in December. What made and still makes this such a proud moment for me is that it was the first step. The stepping stone to where I'm headed and where I intend to be. For me that single was a spark. And everything that's coming after is an explosion of who I am and what I'm capable of.
What would you change in the music and entertainment industry especially after this past year?
I think the thing that I would change in the music and entertainment industry is confinement. Is being labelled or boxed into a certain category. I think music is a form of expression and should be able to take shape in any which way without the need to be defined. I think someone can be not just a pop artist, or rap or Afro. I think the stigma that if you are doing multiple genres means you don't know your sound, needs to be forgotten in my opinion and that's definitely what I would change.