Global drag icon and RuPaul's Drag Race star, BenDeLaCreme, will embark on her biggest solo tour yet as star and Lead Producer – April 13 through July 16, 2022 – with her critically acclaimed, narrative-cabaret, "BenDeLaCreme is…READY TO BE COMMITTED" (produced by BenDeLaCreme Presents).
This one-queen extravaganza is a hilarious and heartfelt spectacular that blends burlesque, comedy, and original music with her signature Terminally Delightful charm.
After years of people asking the aggressively effervescent queen if she can "please, settle down," BenDeLaCreme is finally ready to tie the knot in something besides her corset. Now, all she needs is a potential spouse. And a dress. And a cake. And the ability to consider others.
"I've always wanted to create something from the ground up and I've always wanted to produce something I thought was missing in the scene. Something I wanted to be a part of, most importantly. I wanted to include all the art forms I loved but also tell meaningful stories."
Everything started many years ago in Seattle for BenDeLaCreme where her drag career started to really blossom — "I was playing for local audiences that kept growing and growing… until I learned I was going to be on Drag Race."
That's when everything took a big turn.
"All I can say is that all of a sudden you skyrocket into this larger scene that involves the nightclub scene and everything associated with it which is super fun, don't get me wrong, but at some point I started realizing that I was meant to be doing something else. I just realized that I wanted to do and be more as an artist."
"Drag Race is a big deal! Most people don't realize how stressful it is to be a part of it. It's also quite vulnerable. A lot of people start looking at you not only for your performances but also for who you are as a person behind the scenes so you need to be ready for that!
Besides, Drag Race is an actual race, you know! It's a lot of work, so I was glad I was prepared for it thanks to the experience I had accumulated in my past prior going on the show!"
What happened next was simple: BenDeLaCreme took off on her own!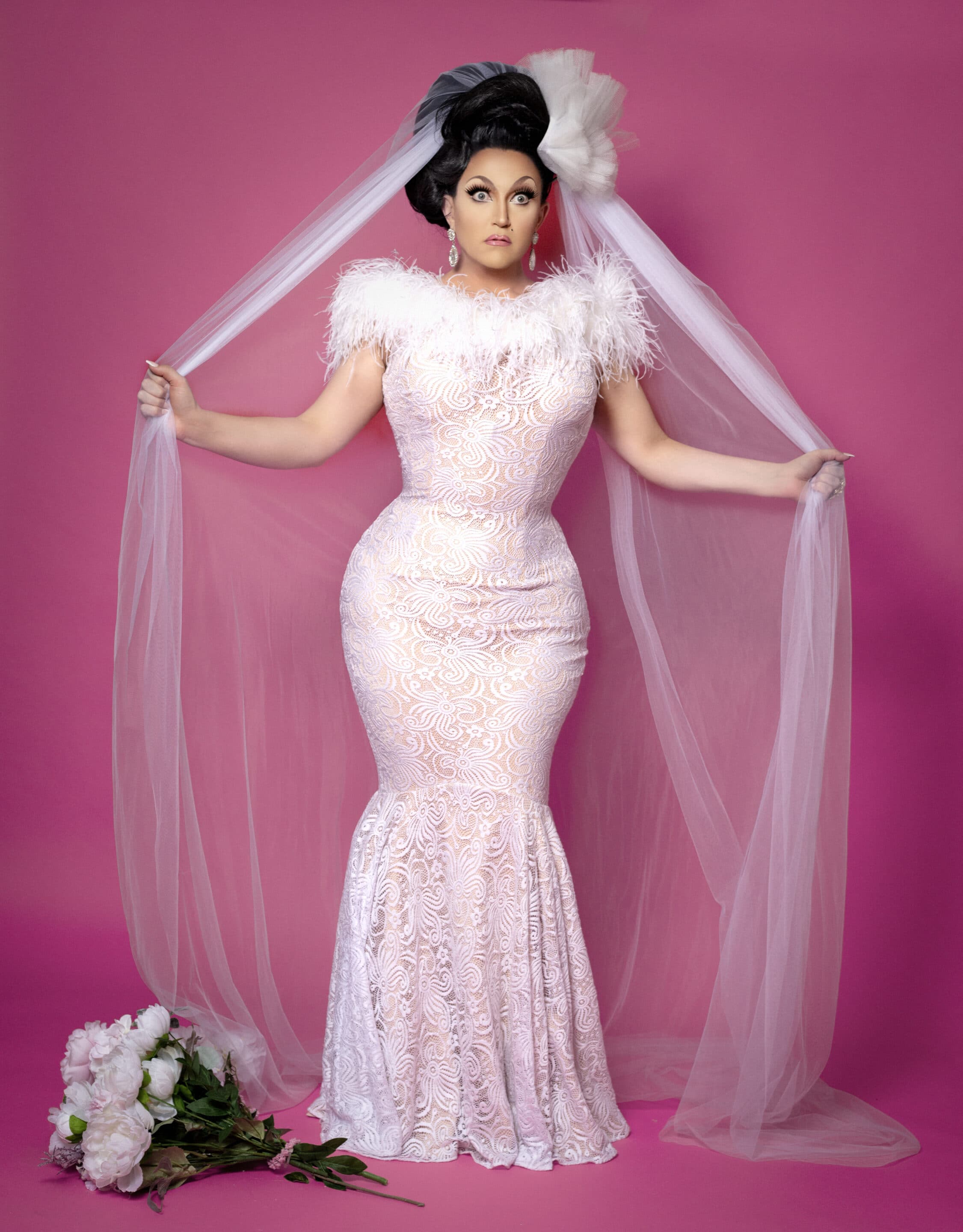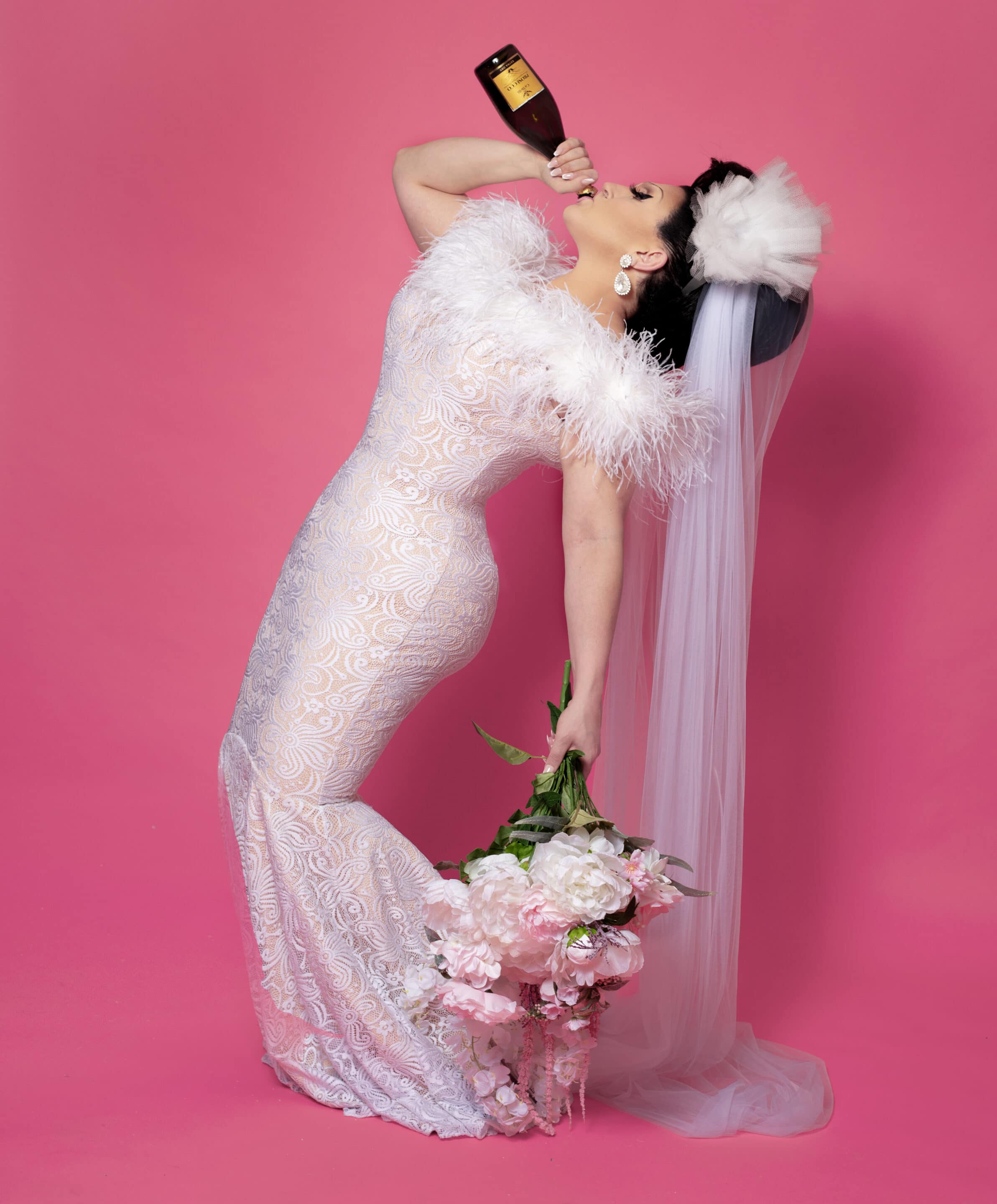 "I started producing my own shows again. Simple as that! The most valuable lesson I took from Drag Race was realizing I had all these skills that ultimately pushed me to get back to my own productions!
After the original iteration of the "Ready to Be Committed" tour was postponed in 2020, the 2022 tour has increased in size. BenDeLaCreme's 2021 holiday tour, "The Return of the Jinkx & DeLa Holiday Show, LIVE!" with co-star Jinkx Monsoon, marked the queen's highest grossing tour under BenDeLaCreme Presents, further showcasing DeLa's growing impact within the drag and theater industry as a producing powerhouse.
She also became the first drag queen to produce a feature film (under pandemic restrictions) with "The Jinkx & DeLa Holiday Special" (2020), landing BenDeLaCreme Presents an exclusive licensing deal with streaming giant, Hulu. The film won "Lockdown LOL" at the 2021 Queerties.
"I've explored many topics over the years such as religion, philosophy, Dante's Inferno but this is the first time I'm allowing my character to explore themes of love and affection through intimacy and commitment. I like to keep people entertained while guiding them towards a deeper place through comedy.
DeLa announces to the audience that she is ready for a commitment however she needs to find a husband, a dress, the cake and everything else she needs for her big day in 70 minutes so she meets all kinds of different people to help her along the way and show her the deep meaning and all differents facets of love as well as marriage means from a cultural, religious and moral standpoint. It's just too good, you have to come see it for yourself!"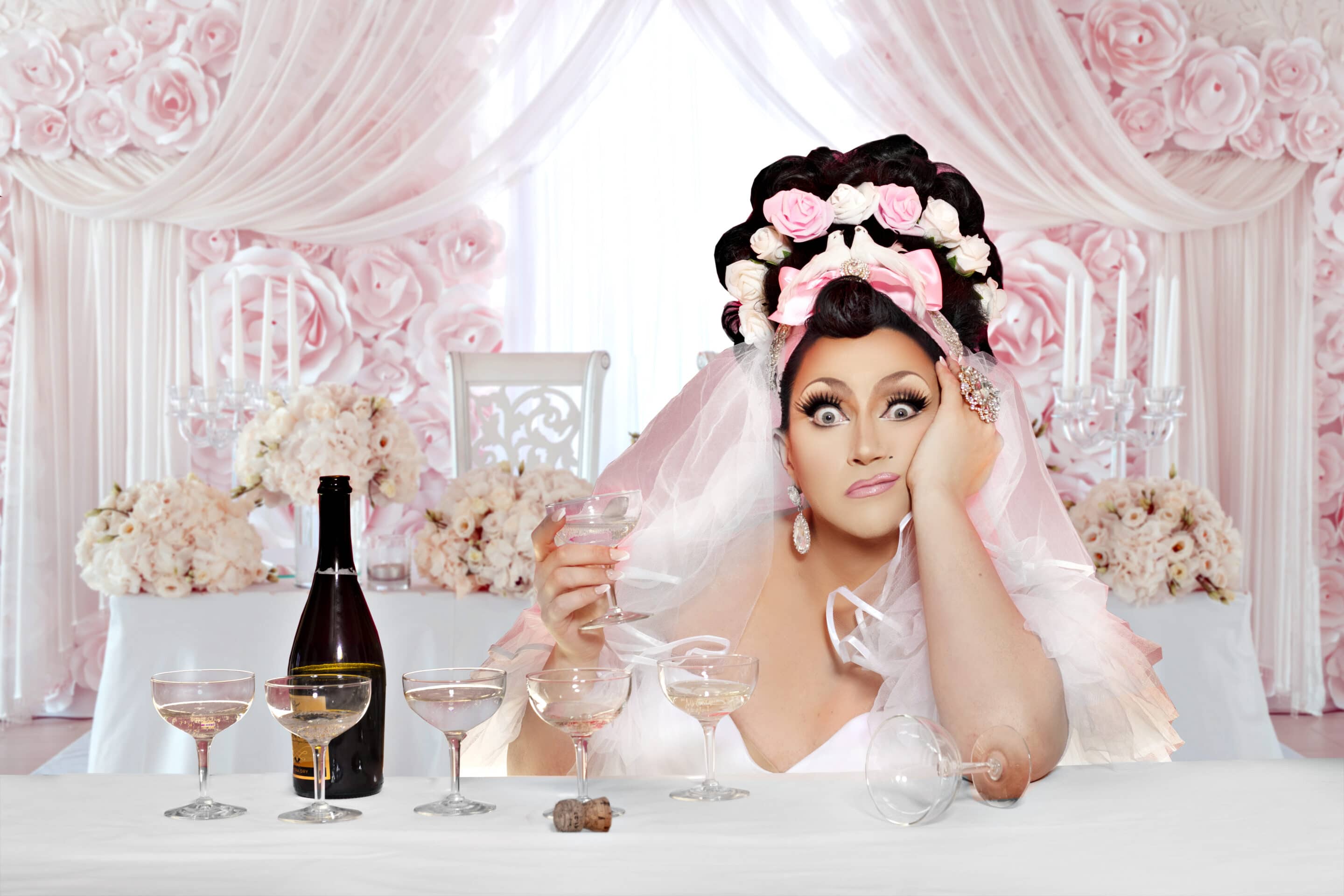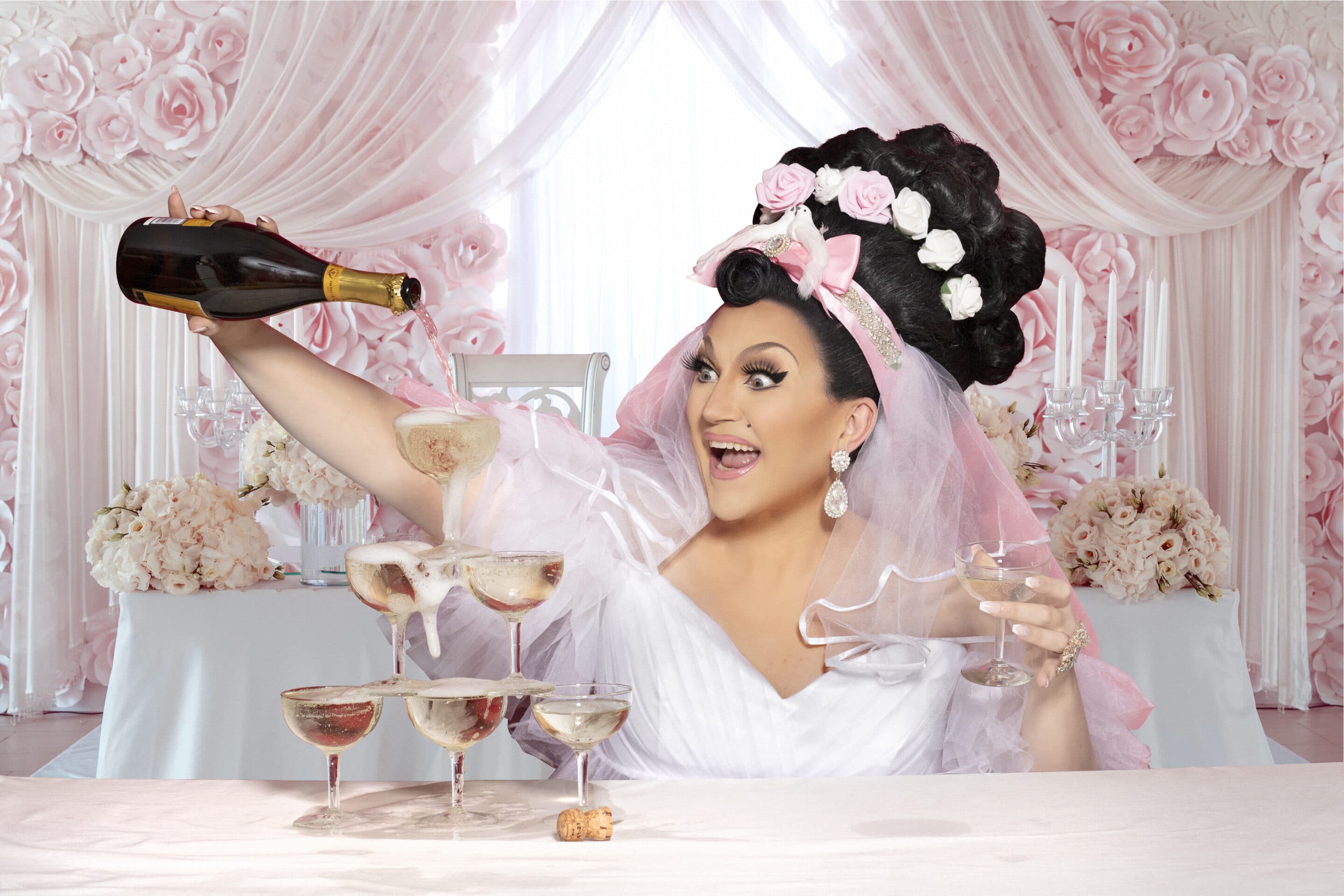 2022 Tour Dates for "BenDeLaCreme is…READY TO BE COMMITTED":
4/13 thru 4/17 – Oasis (San Francisco, CA)
4/19 – Big Night Live (Boston, MA)
4/20 – Warner Theatre (Torrington, CT)
4/21 – State Theatre (Portland, ME)
4/23 – Academy of Music (Northampton, MA)
4/24 – Asbury Lanes (Asbury Park, NJ)
4/27 – Variety Playhouse (Atlanta, GA)
4/29 – Muse (Minneapolis, MN)
4/30 – Majestic Theatre (Detroit, MI)
5/1 – Wooly's (Des Moines, IA)
5/3 and 5/4 – Sony Hall (New York, NY)
5/6 – Texas Theatre (Dallas, TX)
5/8 – Emo's (Austin, TX)
5/12 thru 5/15 – Dynasty Typewriter (Los Angeles, CA)
5/17 – The Depot (Salt Lake City, UT)
5/18 – Summit (Denver, CO)
5/20 – Amaturo Theater | Broward Center (Ft. Lauderdale, FL)
5/21 – The Plaza Live (Orlando, FL)
5/23 – 9:30 Club (Washington, D.C.)
5/24 – Union Transfer (Philadelphia, PA)
5/26 – Thalia Hall (Chicago, IL)
6/2 – Old Fruitmarket (Glasgow, UK)
6/4 – Northern Stage (Newcastle, UK)
6/5 – Crescent Theatre (Birmingham, UK)
6/7 thru 6/12 – Leicester Square Theatre (London, UK)
6/14 and 6/15 – Home (Manchester, UK)
6/17 and 6/18 – Old Market (Brighton, UK)
7/1 – Aladdin Theatre (Portland, OR)
7/5 thru 7/10 – The Triple Door (Seattle, WA)
7/13 – Vogue Theatre (Vancouver, BC)
7/15 – Phoenix Concert Theatre (Toronto, ON)
7/16 – Rialto Theatre (Montreal, QC)