As RuPaul says, "We're all born naked and the rest is drag."
But to say that drag is mainstream is to liken Barack Obama's presidency to the end of racism, or Pete Buttigieg's presidential campaign to the end of homophobia.
Straight white women saying "YAS KWEEN" does not make drag part of the American mainstream. Straight white people have stolen from black queer culture as long as the two have existed.
For a long time drag has meant the art of female impersonation and exaggeration. It consisted of gay men dressed in hyper-female wigs, makeup and dresses, with bold personalities.
The origin of the term "drag" began before women were allowed to participate in theater, with men playing female roles. Their long dresses would "drag" across the stage.
Today, people of all gender and sexual identities participate in drag. This new, more inclusive version of drag is its own punk resurgence. It's a Fuck You to the culture that says "women have to look this way," so "drag has to look that way."
The new generation of drag includes men, women, nonbinary folks and people across the gender and sexuality spectrums. Queer culture influences straight culture, and then it's reflected in drag. As women face increasingly less pressure to present as feminine, drag queens are evolving too, with many pushing the boundaries of the art form.
To be transgressive is to violate accepted or imposed boundaries relating to social acceptability. As long as LGBT+ people are discriminated against in America, drag is itself an act of defiance.
The spirits of punk and drag culture have long intersected because a "fuck your norms" attitude exists within the two.
I asked the opinion of Nashville drag queen Ivy St. James, who said, "To an extent punk and drag go hand in hand. There are some entertainers who specifically perform numbers to give a more 'fuck you attitude' to different mainstream topics or against social norms."
St. James grew up highly involved in the church. "I had to have my own journey to be confident against those in the world that judge me for how I walk, how I talk or how I dress."
She says, "drag itself is an obstacle."
"Anything can go wrong and you have to be quick on your feet to know how to still go out there and put on the best damn show you can. A heel can break, a dress rip, jewelry shatter, or a wig fly off, but the show must go on."
Since humans have worn clothes, cross dressing has existed, though mostly underground. Through the 1960s, to wear less than three items of clothing specific to your gender was a crime punishable by jail time.
It all came to a head at the famous Stonewall riots in 1969, starting the LGBT+ rights movement. Jayne County was a major figure in both punk and LGBT+ history, including the riots at Stonewall Inn. She is known as the first transgender punk performer, influencing David Bowie, the Ramones, Patti Smith and Lou Reed.
Drag queen legend Lady Bunny founded the New York drag festival known as Wigstock in 1985. In "Wig," a documentary on HBO, drag icon Linda Simpson recalls that "drag was punk rock" back in the Wigstock days, though "no one was careerist about it."
In 1990, the documentary Paris is Burning revealed the glamour and heartache of Harlem's predominantly African American trans and drag ball culture. It introduced "voguing," which Madonna featured in the video for her hit "Vogue." Drag culture briefly became mainstream, before retreating into the shadows.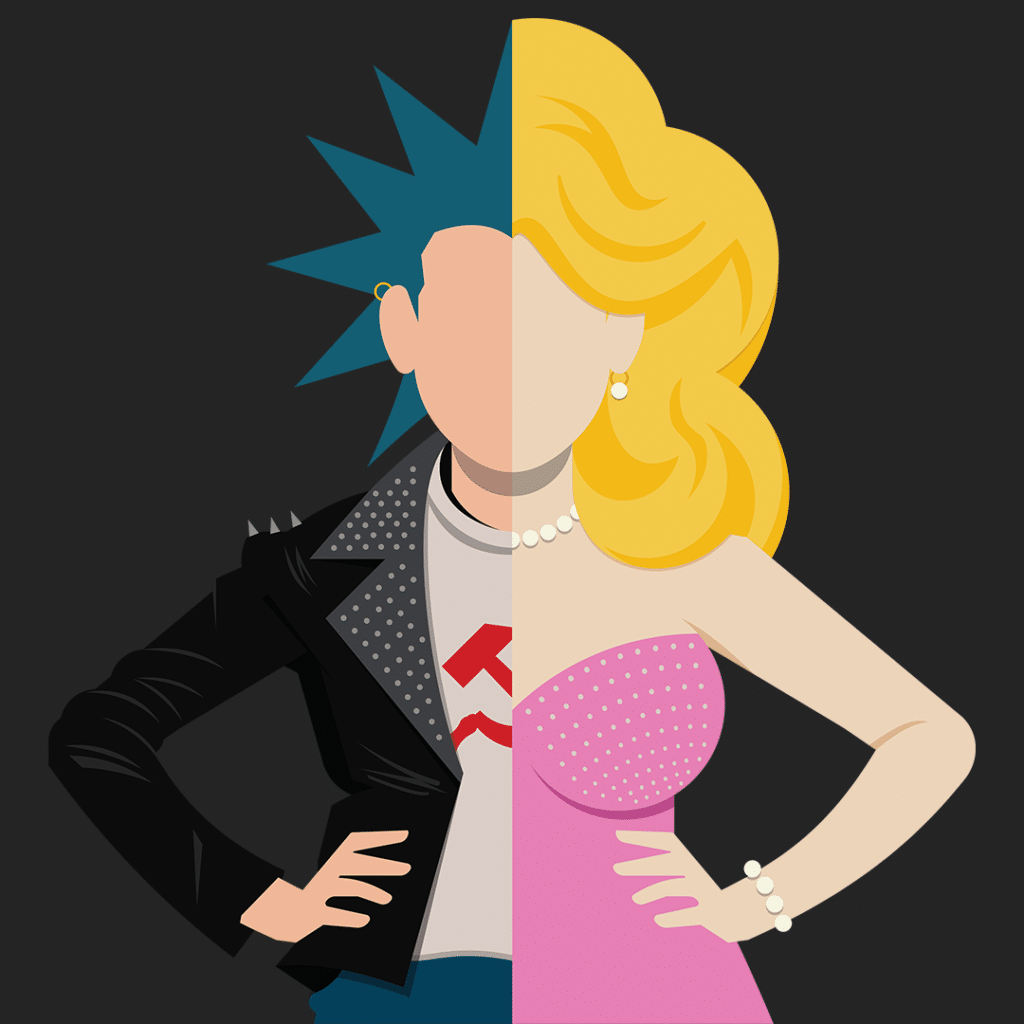 When drag is trendy, audiences change. According to St. James, "people fall in love with the glorified version of drag instead of coming to the club and falling in love with a queen you meet or a performance you watch."
Furthermore, "audiences like to treat the show more like a concert than a drag show. The audience is missing the sense of respect that queer people teach the younger generation or to their friends who are allies."
RuPaul Charles, arguably America's most famous drag queen, is credited with bringing drag back into pop culture during the 90s. The popularity of his hit song "Supermodel (You Better Work)" gave him the opportunity to have his own talk/variety show on VH1, running for 100 episodes. Ru was even signed by MAC as the first male face of the brand.
In 2009, RuPaul created the competition reality show "RuPaul's Drag Race," generating a space for queer people on television.
The show, which has won multiple Emmy awards, caused a shift in local drag culture.
As St. James sees it, "when a RuPaul girl comes to town most of the time they give them all the life and somehow, all of a sudden, have all of the money in the world to tip. What a lot of people don't realize is that Ru girls get paid way more money than the local girls to work that night, so if anyone really 'needs' the money it would be local artists."
But, it's not all about money. "The most important thing to me is the sense of community that the entertainers have," St. James said.
"Nashville has something really special; we have a venue that is well known around the U.S. with some of the best shows in the business. We have a scene of up and coming girls that really enjoy helping and getting to know each other. We genuinely like to spend time with one another."
And at the end of the day, we're all looking for self-acceptance.
According to St. James, "We use drag to pass on a message by performing, and some (like myself) choose to bring positive upbeat songs and messages to help those that are going through something."
She says that the "first challenge in doing drag is confidence. I'll say for my personal journey I had to become comfortable in my own skin."
As RuPaul says at the end of every episode of Drag Race, "If you don't love yourself, how in the hell you gonna love somebody else?"