In the wake of Kris Jenner's decision to cancel the symbolic monolith of American society, "Keeping Up With the Kardashians," let us take a gander into the cultural use and abuse of black bodies in popular media!
We reached out to Artofficial, a black-owned Nashville creative powerhouse, to collaborate at the beginning of the summer. Muse, the owner and visionary behind the studio, described her inspiration behind the partnership:
"I was thinking about the times and how important it is to use whatever media I have to give a voice to unheard things in our community that we feel are unjust and unfair. In collaboration with Mundane, I wanted to do something that would reach their audience. I thought it would be a good opportunity to bring light to something that they might not really understand or know."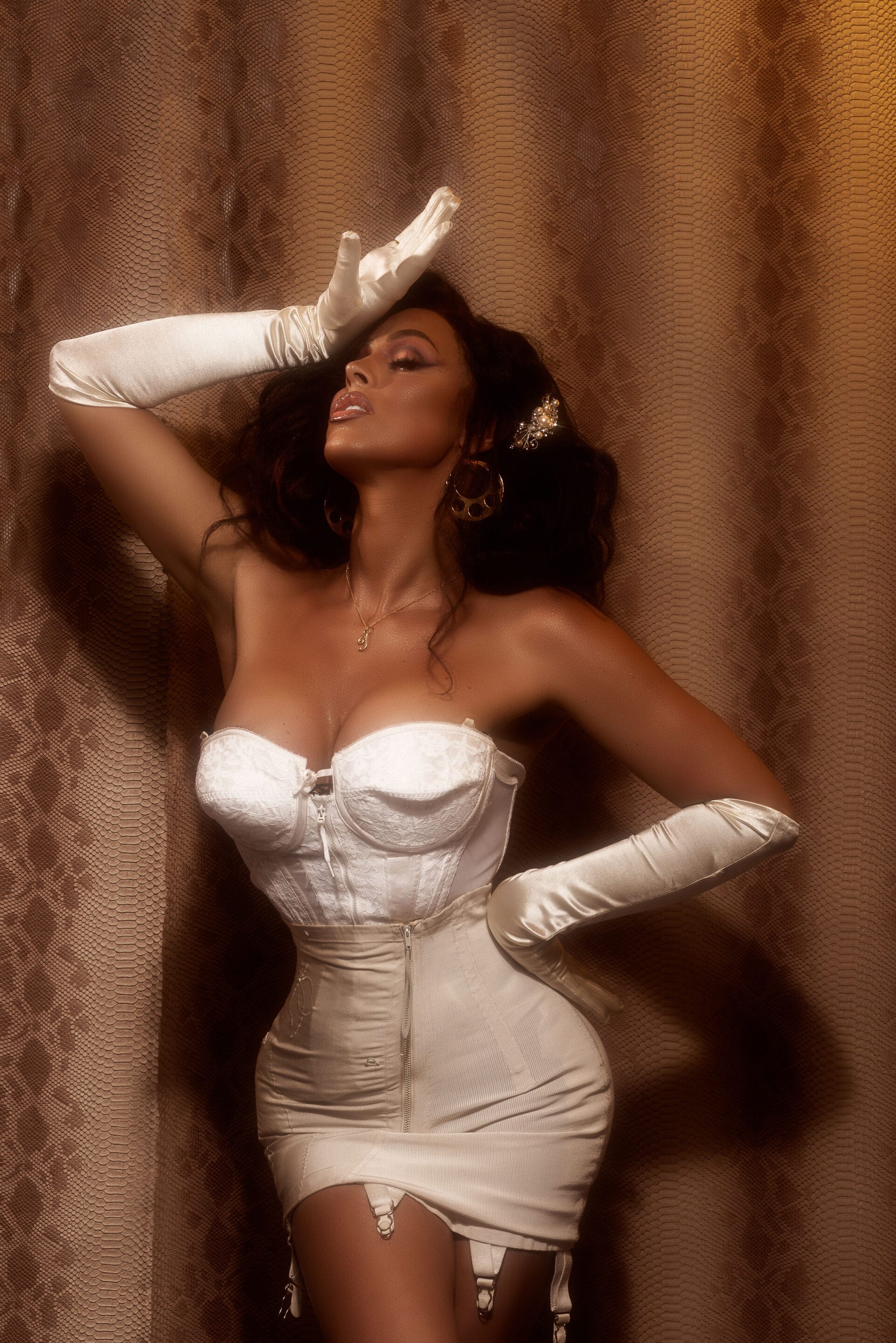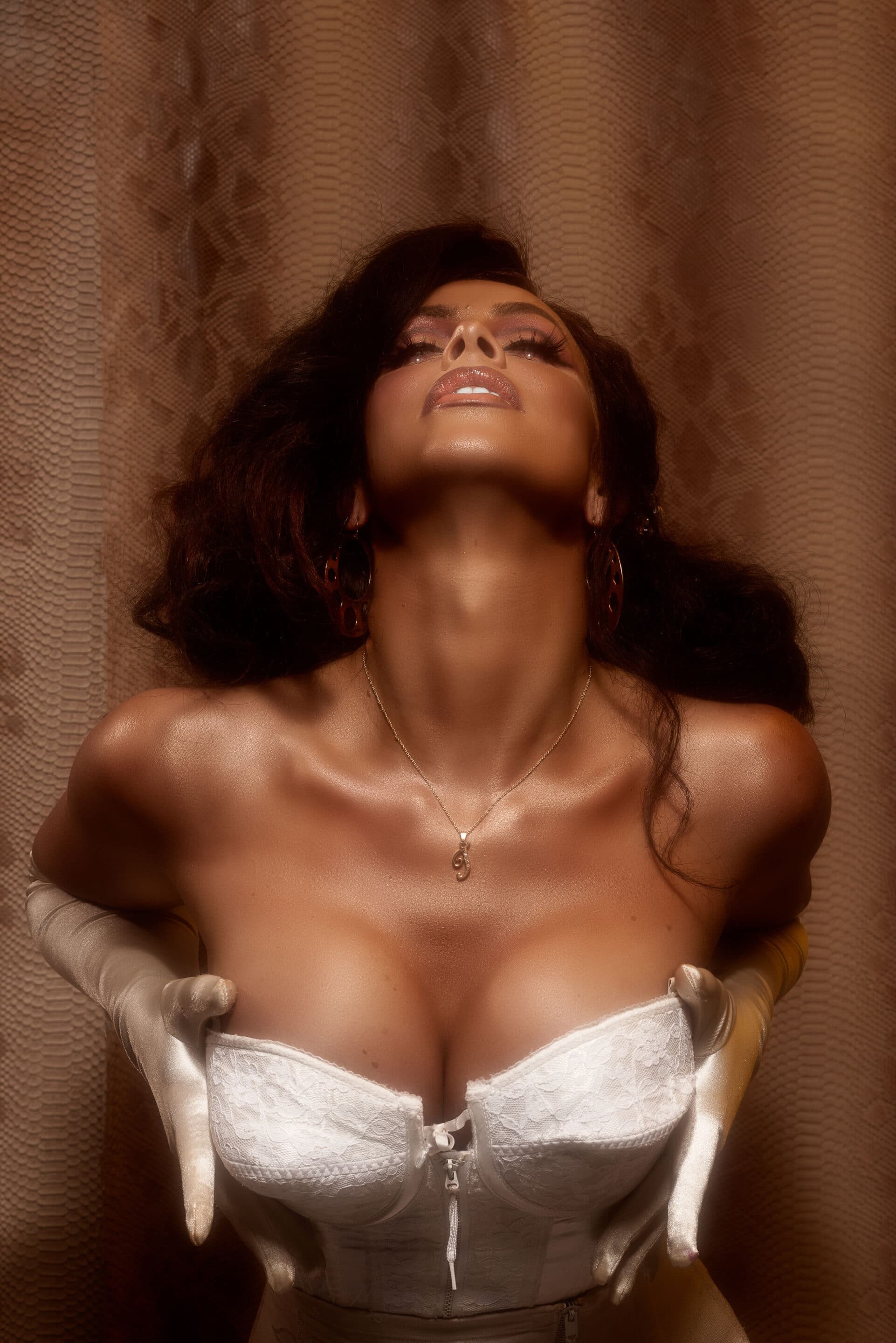 Her brain-child, Artofficial, is an example of her mission to create space for marginalized communities. She has created a safe space for LBTQ+ and black local musicians, artists, and innovators.
Muse reached out to Jezebel – a local trans woman – to model for the shoot, stating, "I wanted to touch on the LGBTQIA community, and I knew that Jezebel would embody and really commit to the character completely."
For as long as American society has existed, it has utilized hierarchical, systemic power to benefit from black creativity and labor, while simultaneously abusing black bodies. This dynamic is exemplified by the Kardashians from hairstyles to skin color to their (extensive) surgical enhancements.
"It makes me angry. I feel like there is so much of black culture – American culture really, that doesn't really get acknowledged. The trends that start with us and that we get shunned for. Appropriation is just something that naturally makes me angry."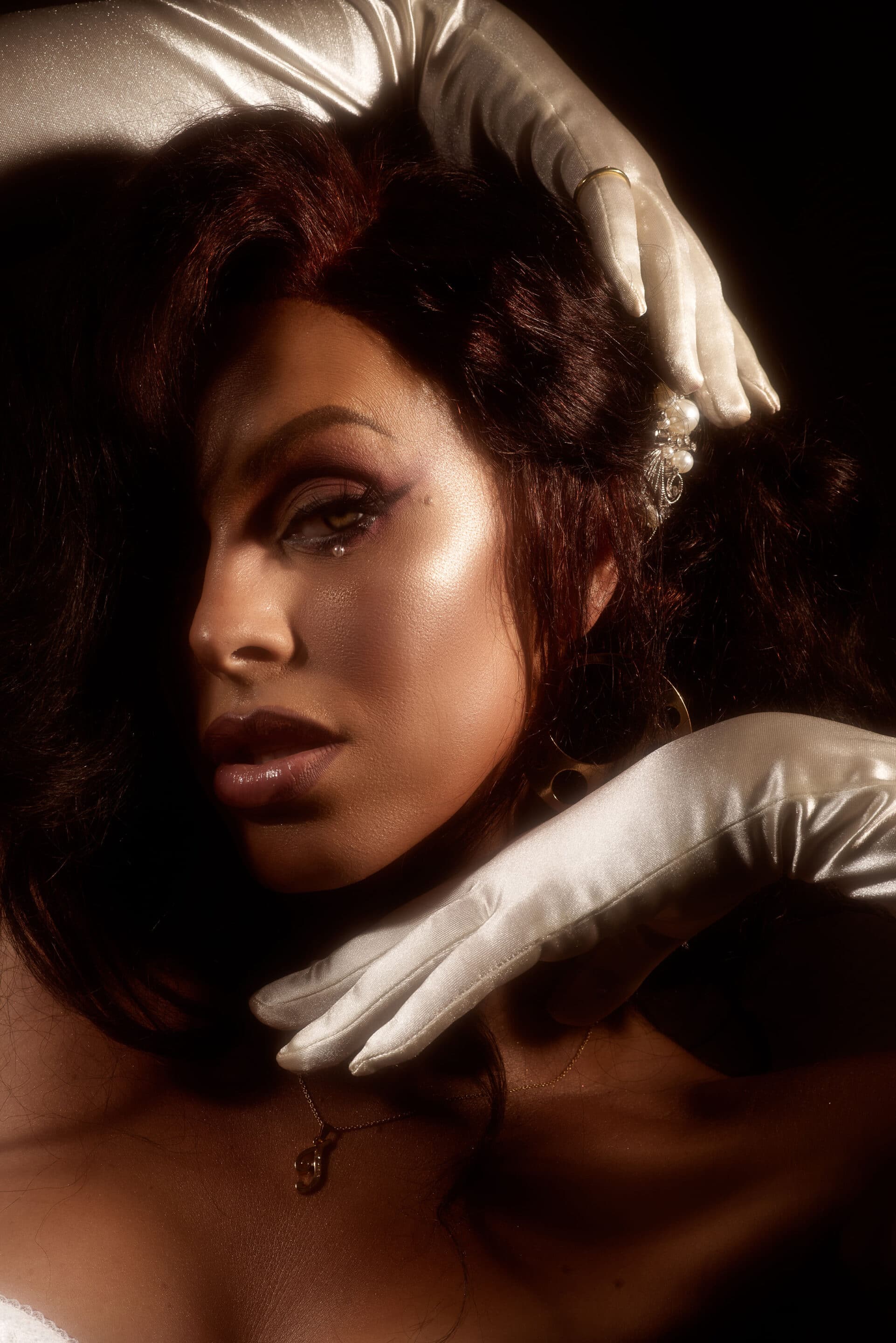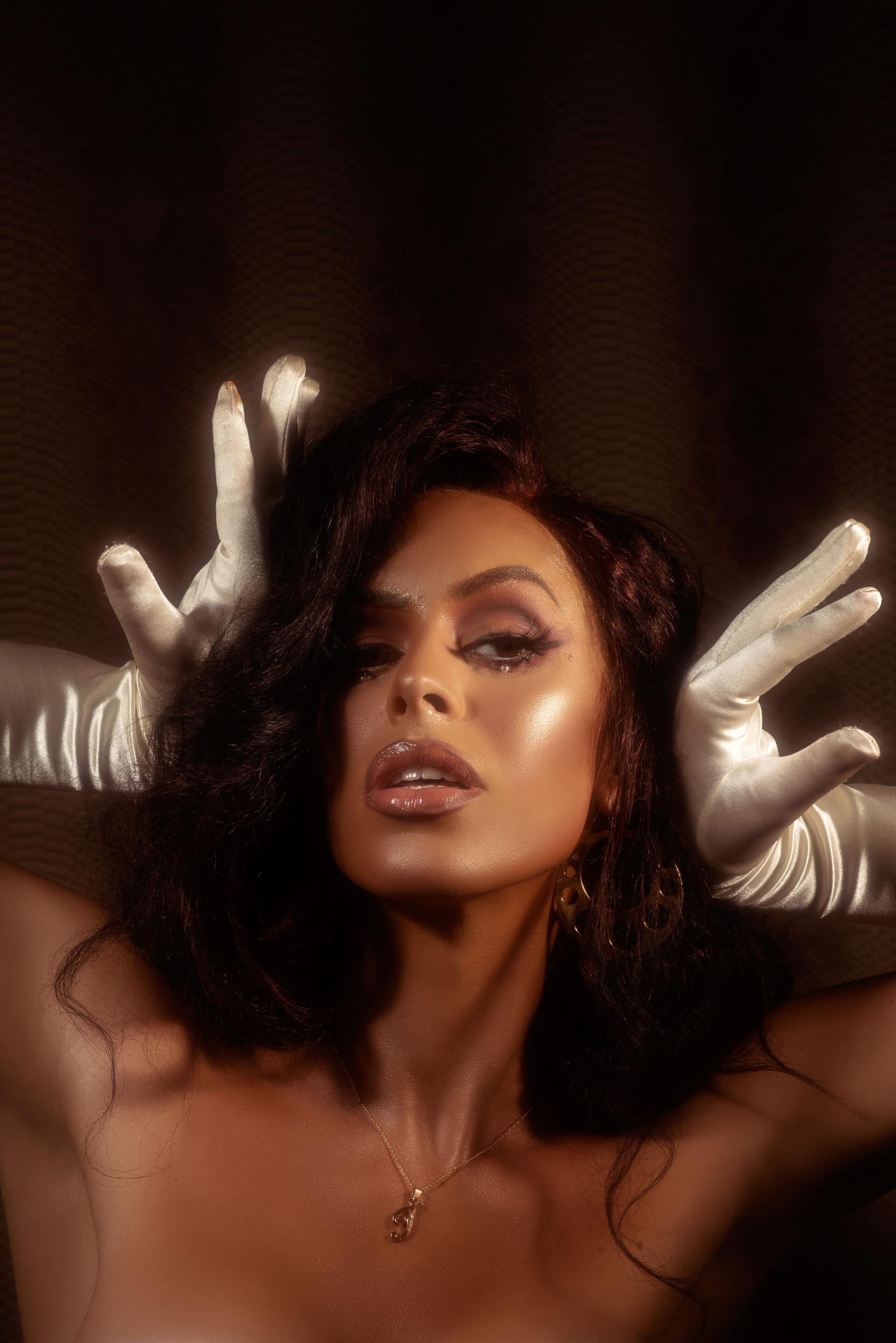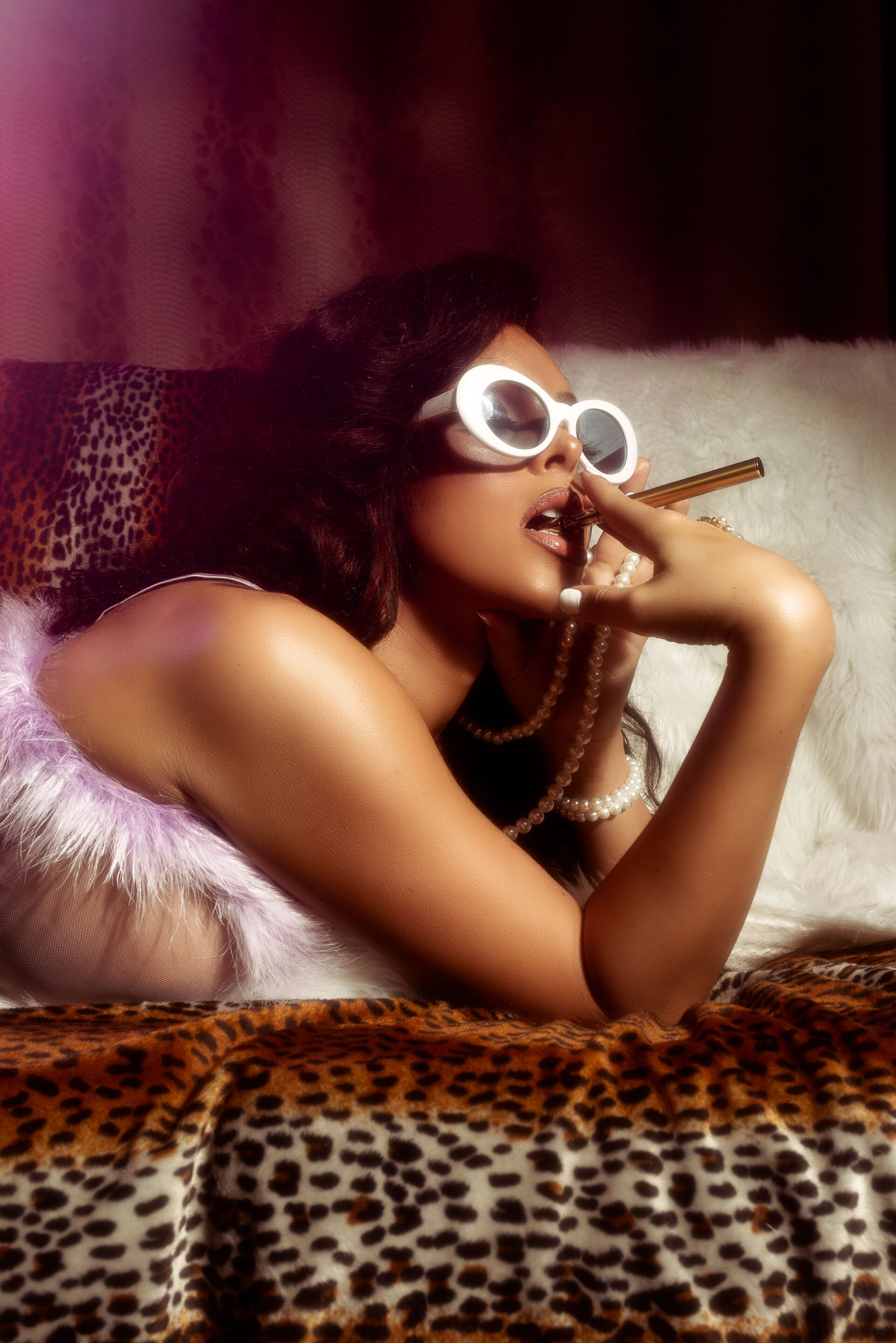 This process, dubbed "blackfishing" by the internet, is a modern-day version of blackface. This collaboration is intended to shine a spotlight on this issue.
"I just really want people to understand that I see nothing wrong with wearing certain trends from certain cultures, as long as it's acknowledged. I think it's important that people understand that the majority of beauty trends come from us, from black women, from black people in general. I want people to understand that it's modern-day blackface. Going back to bustles and wool wigs – we've been appropriated since the genesis of this country. People don't realize it because it's so ingrained in society."
The makeup and hair was intended to highlight this phenomena. "Bianca did makeup. I wanted Jezebel to have a tan skin tone and very full lips, – fifties inspired – mixed in with some modernization on the eyes and lips."
Elijah, edited the photos in post-production in order to "darken her hair and her skin, and cinch her waist to make it look like she's wearing a corset. Enhance her lips and her butt. Her lips are already full from the overlining but make it even more obvious."
The message is loud and clear. Take this as a wake-up call, we live in a fake world. "Know the difference between what's real and what's not."