The Trusted are Southend-on-Sea natives Dave Batchelor, Dale Holt-Mead, Fin Cunningham and Tom Cunningham. Initially starting out in secondary school, the band bonded over their mutual appreciation of a strong melody and atmospheric, edgy pop.
Sharing an enthusiasm for 21st century Brit-rock led by the likes of Catfish and the Bottlemen and The 1975, as well as classic late '70s new-wave icons such as The Clash and Elvis Costello, The Trusted thrive off their unique fusion of post-punk energy and storytelling.
Vibrant and energetic, their latest single "Rebel Song" is the people's anthem of 2021. Written during lockdown with the band separated and full of frustration from the world, political strain, effects of lockdown and internal battles, The Trusted spawned their latest tune. After witnessing people coming together to fight for social justice and standing up for the good of the world, they found themselves truly inspired and uplifted.
"Rebel song kind of came out of the anger and anxiety that was going around last year. You could feel this political strain and a sense of isolation basically consuming around We were inspired by all of this and basically wrote this song in my bedroom.
We were in-between lockdowns so were able to get in the studio pretty quickly. It's a song about the human soul and how we are all pre-programmed to resist/ fight back. It's definitely a reaction to how people were feeling at the time."
Lyrically they aimed to write a song that celebrates the act of defiance. Reminiscent of Sam Fender's "Hypersonic Missiles," this is politically infused indie-rock at it's best. However despite its political notions, the band share, "I wouldn't say 'Rebel Song' is an outright political track. It kind of leans more on the emotional/psychological side of rebelling". Known for covering themes of human emotion and their perceptions of the world, "Rebel Song" follows suit.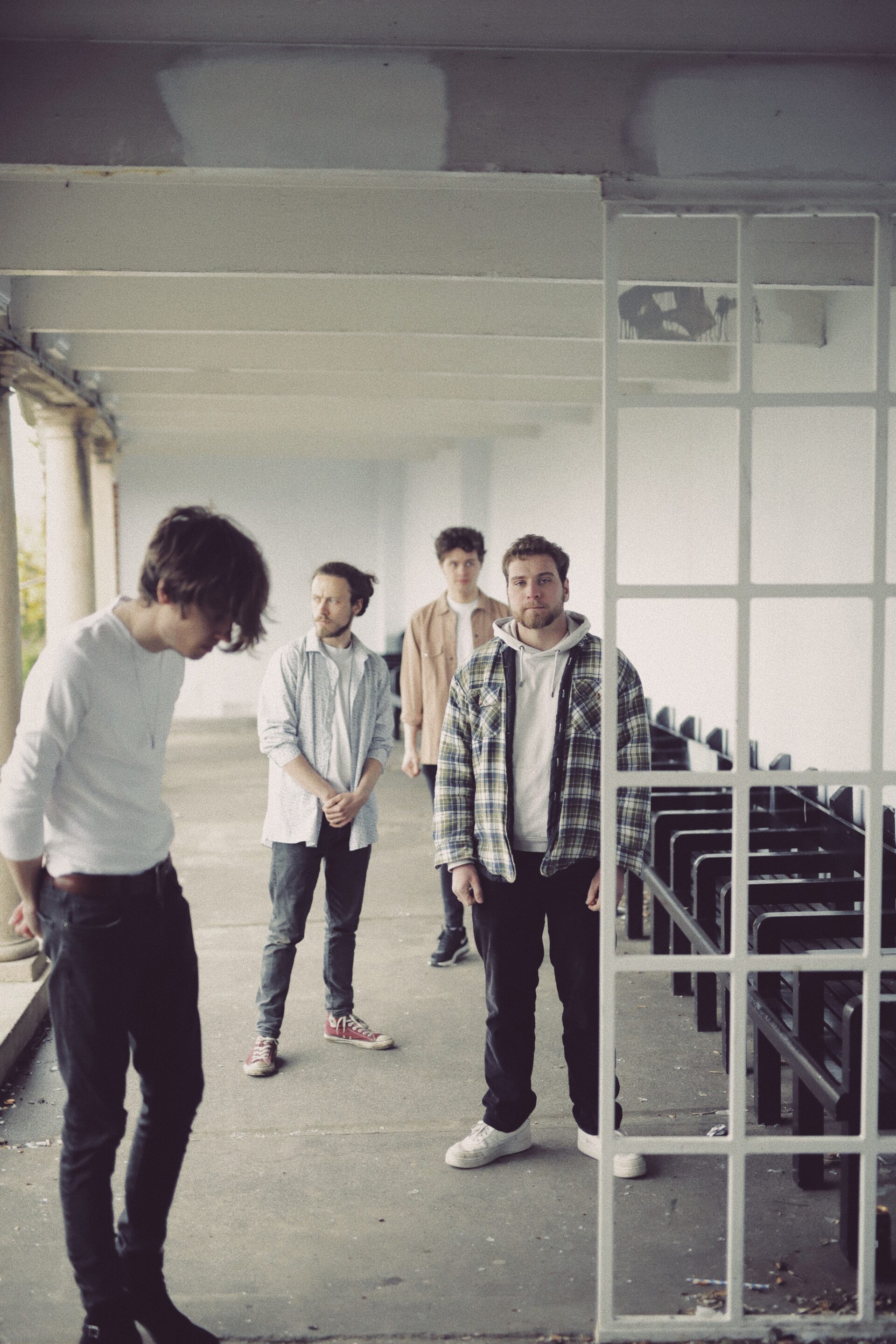 "The lyrics always come from an emotional place. I'm really fascinated with the way we emotionally respond to the world. Whether we are hit with something bad or beautiful, our response is always complicated. When you look at how people have reacted to the pandemic, you really see how complex the human soul really is. I find all that stuff really fascinating."
The track is electrifying with bolts of energy and uplifting sensations. Infused with electronic pockets and an atmospheric, building bass that subtly gives off a powerful energy, the song is joined in harmony with spritely riffs and nimble, mighty drums.
The guitars create a constant fabrication of excitement and euphoria; exploding in motivation and passion. The lyrics, "all I got is my rebel song and that's alright with me," reinforces a little belief and faith will carry you through. "Rebel Song" has melodies brimming in fear, anger, excitement, hope and peace – embodying everything going on around them both in their minds and environments.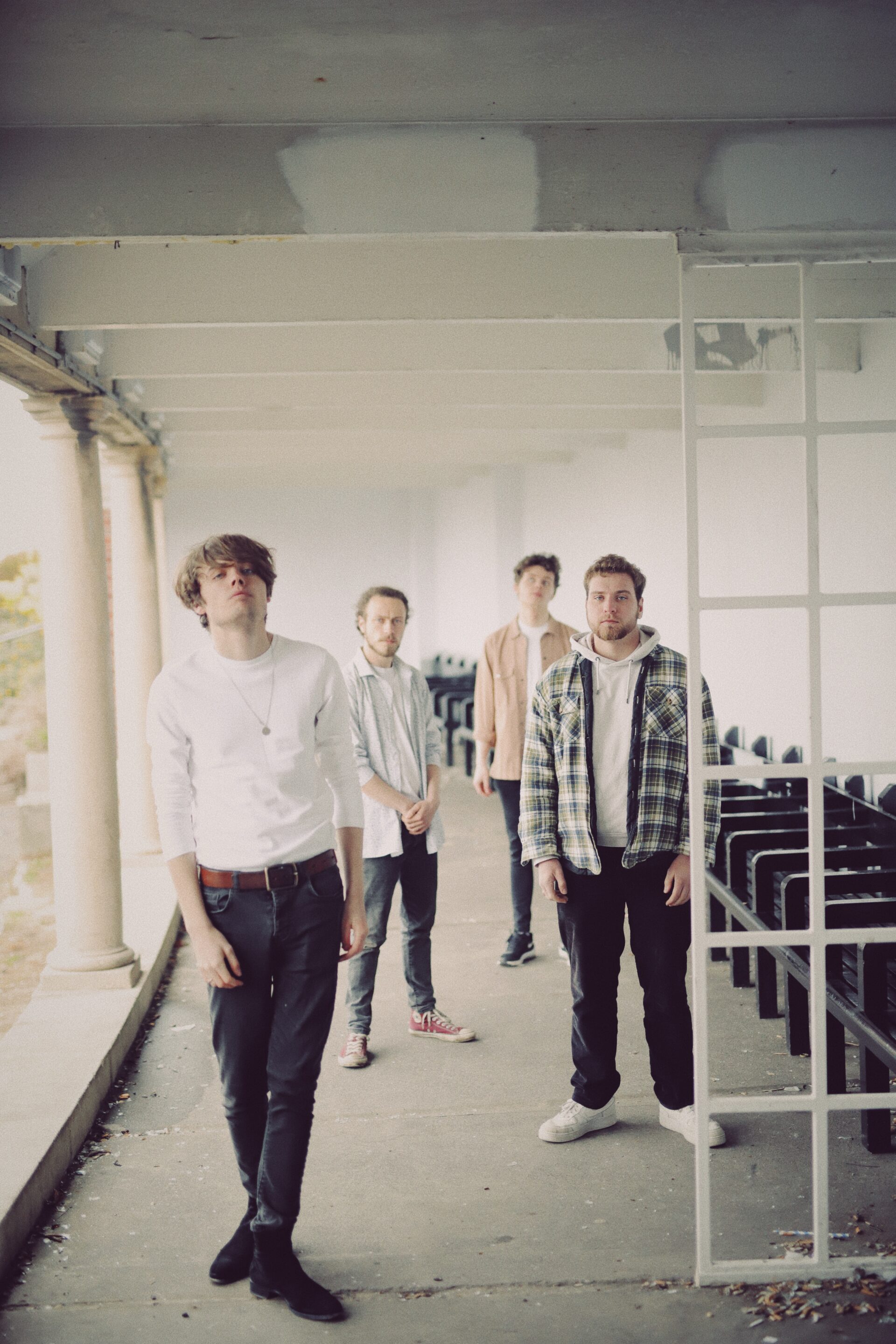 What is the achievement or moment in your career you are the most proud of and why?
I think it's the simple fact that the four of us have stuck together for so long. Being in a band is not easy. It's kind of like being in a relationship with three other people, its extremely intense. Even when times have gotten hard, we've stuck together and become closer. I'm really proud of the fact we've done this.
What is your advice for aspiring artists that want to achieve what you achieved?
Persistence is key. It's about never giving up and persisting, even when things get tough.
What would you change in the music and entertainment industry especially after this past year?
I would like the industry to take more risks. That's not to say that it does but the best stuff has come along when the industry decides to take a big risk. Unfortunately, I think Covid will make people play things safer, but who knows!
Do you have any peculiar pre or post show rituals or habits?
Hahaha. We use to do a lot of walking around before playing shows. We use to pace a lot, we found it really hard to stand still before a gig!
What's the future looking like for you?
At the moment, it looks like a ton of new music. As shows come back to life, I'm hoping we can get back to touring (I love touring).