Sfera Ebbasta is the pioneer of modern hip hop in Italy. No doubt about that! From the beginning he introduced contemporary elements of hip hop into the scene and injected a fresh dose of catchiness and novelty to the game. Because of that, he's now probably one of the most famous rappers in Italy.
The new EP, ITALIANO, is another Sfera Ebbasta & RVSSIAN collab which represents the latest chapter of the international alliance between the two artists which began in 2018 with Pablo and Happy Birthday, both 2x platinum.
Check it out HERE.
The project, consisting of five tracks featuring collaborations with Fivio Foreign, Myke Towers and BIA, is the first time where the artist digs into his roots while his career keeps flying around the world.
In ITALIANO, the two artists play with clichés often associated with Italians with the aim of regaining possession of them, a way for Sfera to proudly claim his roots; the clichés that accompany Italians abroad become something to identify with, to feel at home even when you are far away.
"Our creative partnership started back in 2018 when we started making music together and now he's my go-t0 producer when I'm in the States. I don't usually work with many different producers.
I love a producer who can create a whole mood, a solid vibe with my music rather than just work on the track to make it sound catchy you know? That's what RVSSIAN does! He creates a mood specifically for me and that's reflected in the music!"
Tracks like 'Mamma Mia' and 'X6' "were recorded back in 2018 – Sfera reveals – but we never had the chance to drop them so we thought this EP was the perfect time"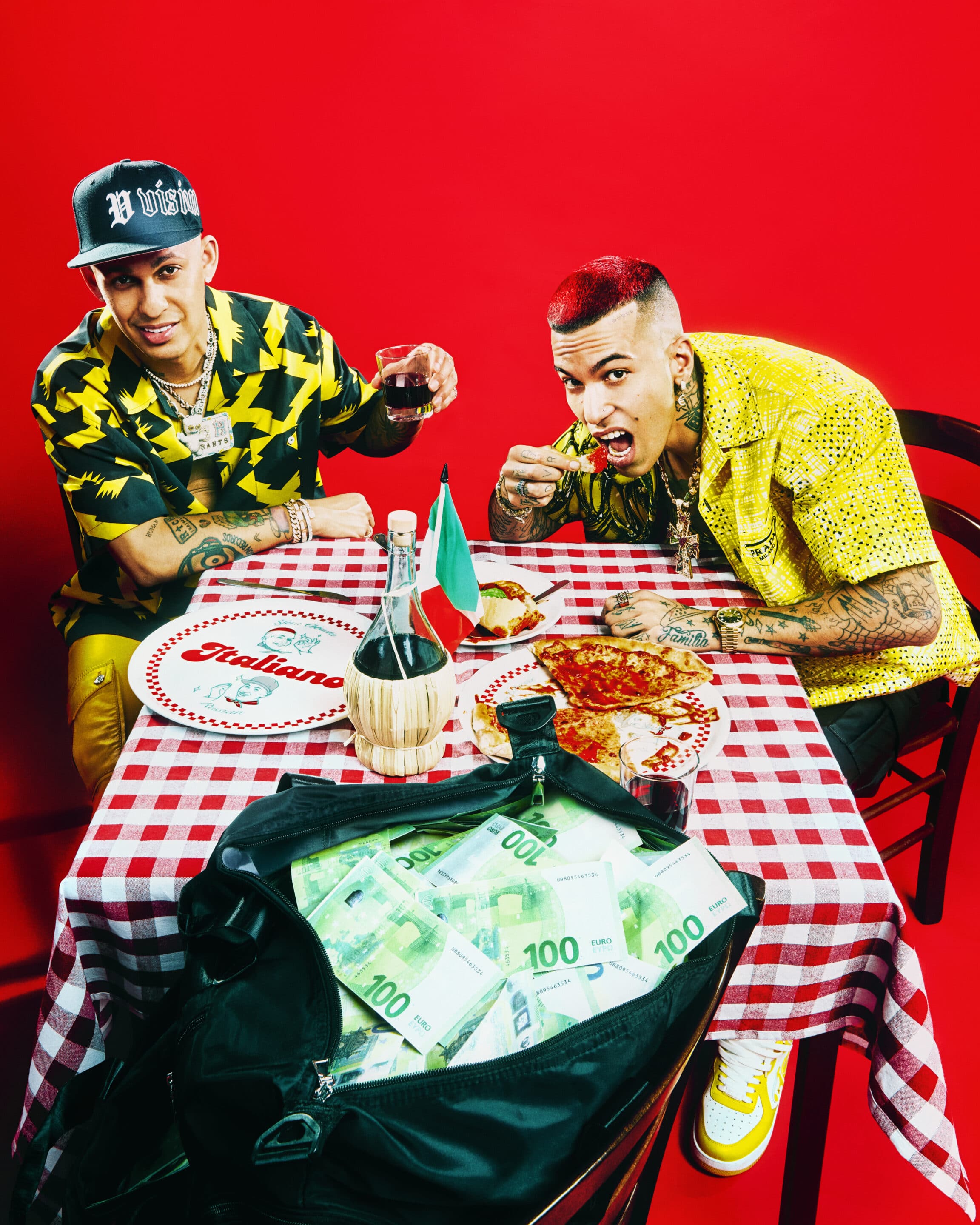 This record marks a pivotal moment in Sfera's career as he has seen his own act emerging from the underground Italian scene to the highest level of prominence. What's next, then?
"The world is next! This genre has become one of the most relevant ones in Italy now and I like to think that I had to do something with that! Our scene is at its peak right now and I wanted to export some of its essence to the whole world with this record.
My goal is to keep evolving and improving my sound, music and overall act in order to become a better and more impactful artist. I've always experimented with new sounds, songwriting methods, different genres and I'm not stopping now. I'm here to show the world the excellence of Italian hip hop. It's just the beginning!"