Rabôt is a womenswear brand reimagining sustainable luxury clothing. Built on a foundation of playful elegance coupled with long-lasting quality, each garment tells a story. Vogue called it a brand 'bigger than clothing' and founder Jacqueline Rabôt calls it her life calling!
"Before starting the brand I had been in fashion for so long! I've seen it all! At Rabot I wear many hats because that's what you need to do when you launch a new brand but I'm a fashion designer first and foremost so throughout my career I worked for countless corporate brands such as Ralph Lauren, Abercrombie and Free People which was really great and rewarding but by the same token you have a front row seat to the disgraceful waste that the fashion industry unfortunately is guilty of."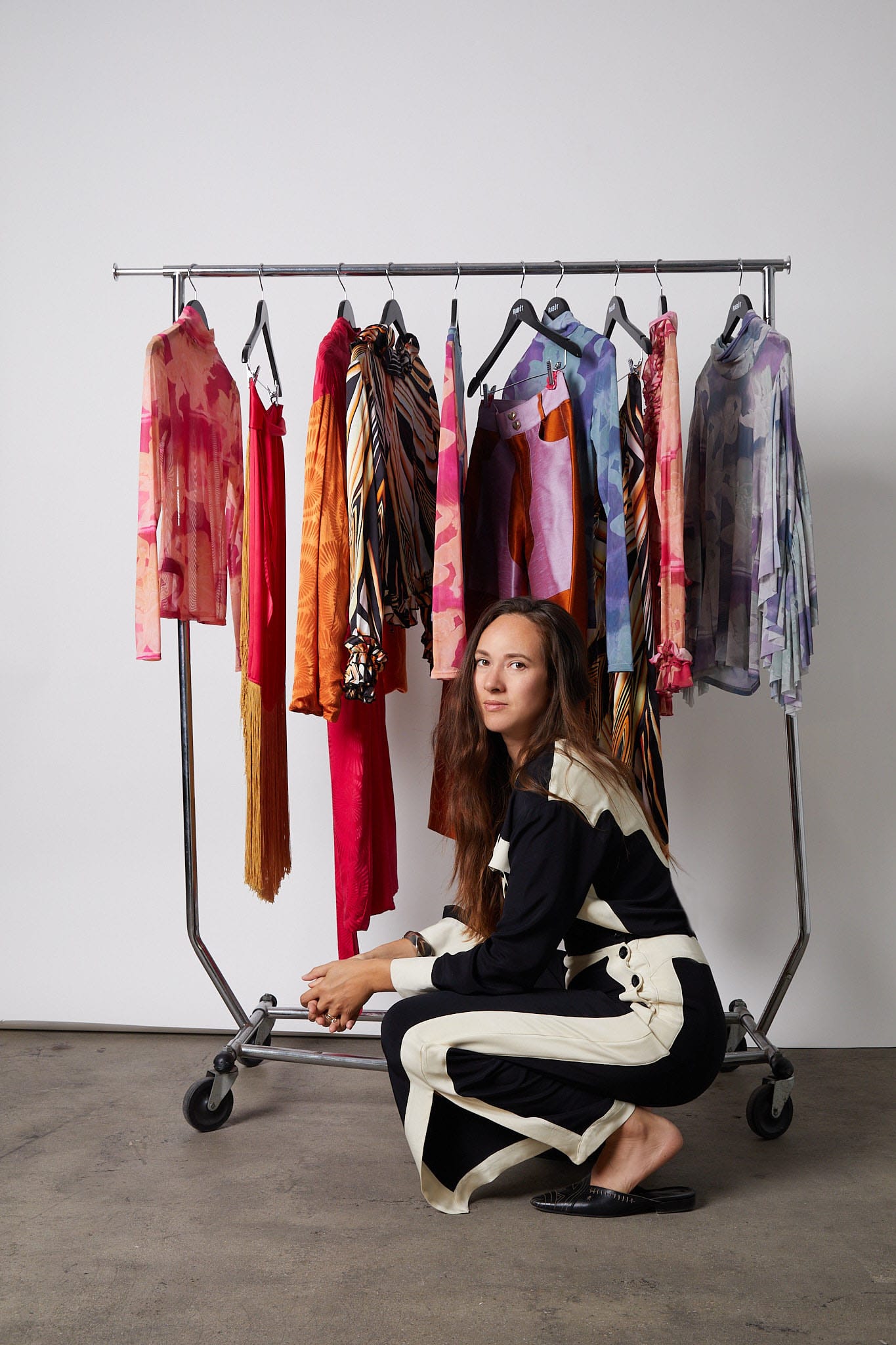 Jacqueline tells us all about her intention to create a different kind of fashion company, where sustainability shapes the company's policies, its messaging, and the themes for each collection. 
Rabôt's goal is to be fully sustainable in all practices, while giving back to environmental charities and local communities. Each collection is thoughtfully edited and the garments are made-to-order, often using deadstock fabrics.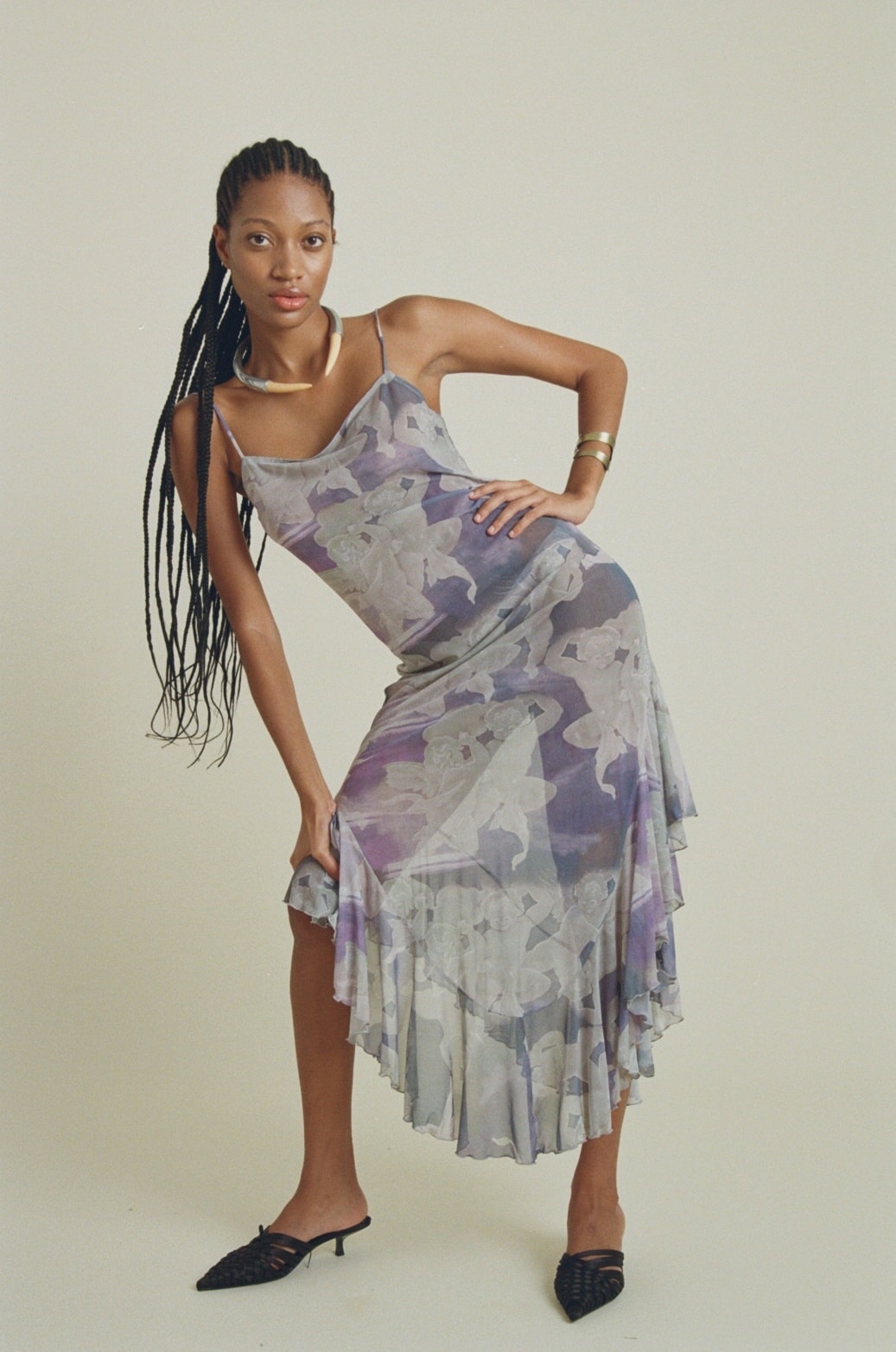 "So in January 2020 I quit my job and decided to go for it!"
Little did she know a global economic shutdown was around the corner which turned out to be almost the perfect time to go off on her own.
"Honestly, it was somewhat of a perfect storm because as soon as I started the brand I took a trip to NYC and attended a trade show which went really well and then traveled to Paris for a month for another trade show and a week later the pandemic started. Everything started to shut down, the show was desolate, no buyers showed up. It was birds chirping! So I cut my trip short and got back to LA"
"As soon as I got back – Jacqueline continues – I realized that this whole lockdown disaster could work towards my advantage! I mean, there are so many brands out there and it's hard for a new one to get through the noise but because of everything shutting down also the noise got a little quieter and I was able to center myself and build this company from the ground up.
That's when Rabôt got featured on renowned outlets such as Vogue and WWD and started to make a name for itself.
"We started making masks out of the leftover silk fabric scraps and hand wrote a letter for each customer who was working in hospitals at that time and personally delivered it to show our unconditional support for their immeasurable work."
When we ask her about her core value, Jacqueline has no doubt: "Sustainability! That's why I'm doing this. And we must be honest, it's very hard to be sustainable every step of the way in this industry but we are doing our best to make sure that everything is made to order or produced in very small batches, each one of our pieces is made in LA in small production houses (usually women-owned) and most of all we want our customers to feel like they own something that's not only sustainable but unique, exclusive and crafted with purpose!"
Thanks to Jacqueline's hard work and vision, Rabôt is on its way to become one of the most interesting and meaningful sustainable brands around and we suggest you keep an eye out for it before it blows up!
SHOP THE LATEST COLLECTION HERE