Last time we caught up with Kansas City duo The Black Creatures we were right in the middle of quarantine and the guys had recently dropped their album "Wild Echoes" which is heavily charged with burning social issues and captivating sounds and musical influences. Back then we already highlighted how the album's first release, "Wretched (It Goes)", caught the attention of NPR Music, who promptly invited the duo to take part in their "Songs for Change" project. 
Well, the duo returned with another banger from 'Wild Echoes' titled "Catharsis" which they eloquently present as follows:
"Sometimes you don't know how pissed off you really are. Sometimes you don't even know who you're pissed off at. And sometimes, when you finally figure it out — it's not like someone opened all the windows and you can finally breathe. No. It's much more like opening the door of a house filled with fire. Finally, an all consuming release."
Their music provides a deep introspective look into themes of suicide, grief, love, and mental health, particulary within the Black community. As survivors of suicide attempts and various forms of abuse, band members Jade and Xavier wanted to make music that allows people to imagine things that may not exist right now.
As they explain, "Music is very political. It permits us to draw out the blueprints for what we want to create."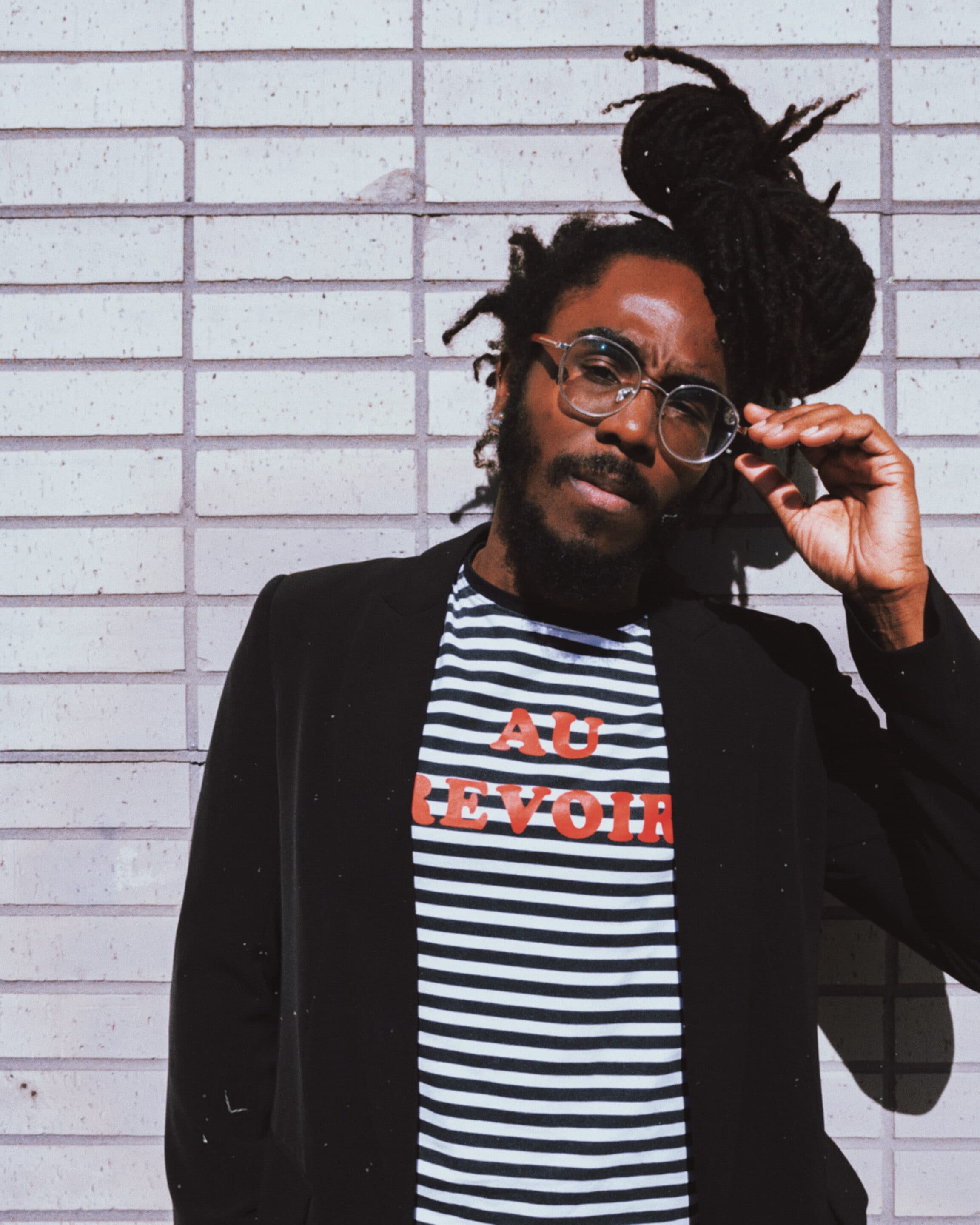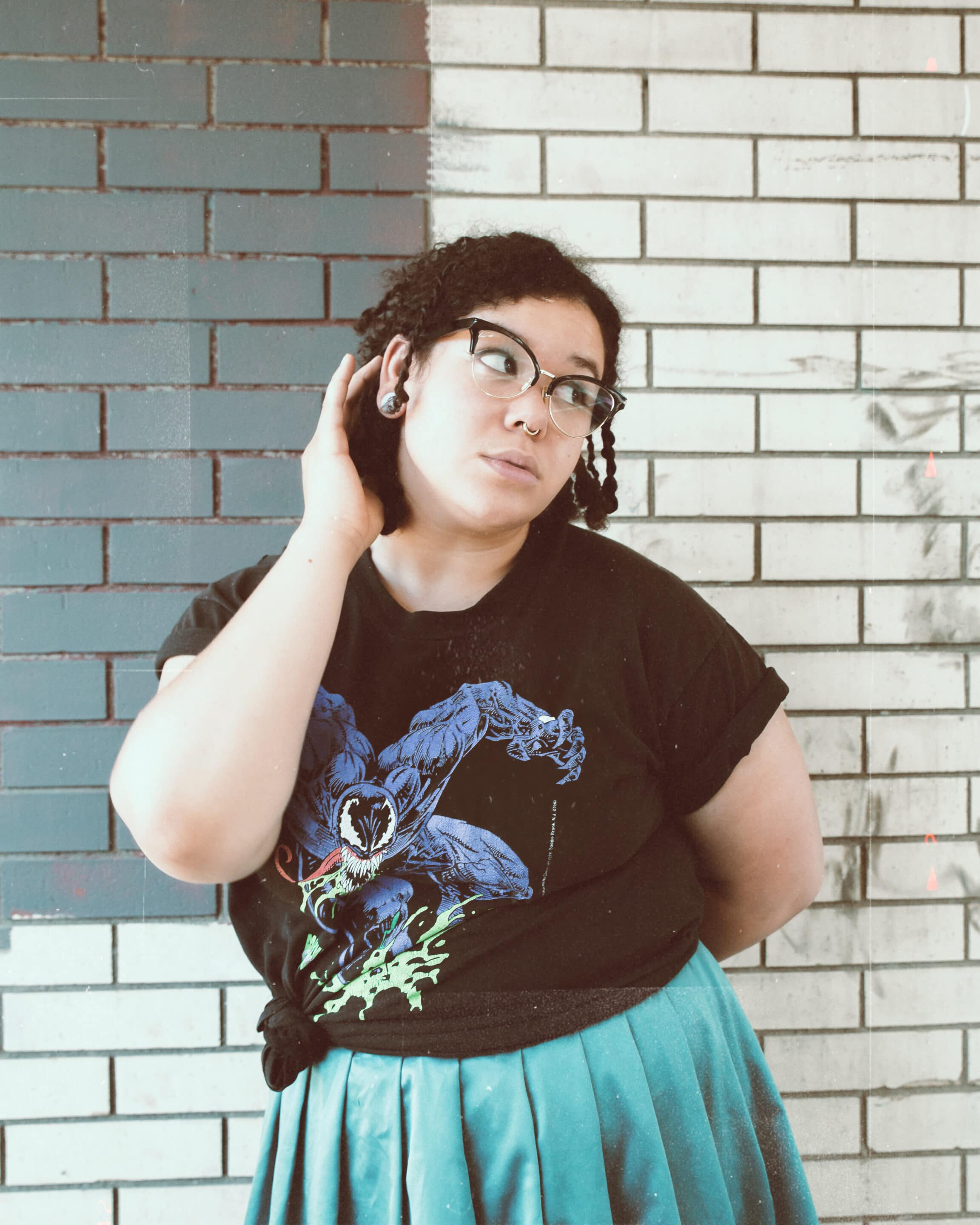 Tell us about the genesis of your project. How did you get to where you are now?
We went to the same high school and we'd see each other in the hallways all the time but never got to know each other for real until we became facebook friends and started talking about makeup and whatnot. That led to an exchange about our mutual interest in music production and recording. We started making music together with no more than the intention to collaborate on just a few songs. But, we couldn't stop and eventually dubbed the project The Black Creatures.
How would you describe the highs and lows of being an artist?
Feeling our way through this experience is a very hands on high, for sure! Just grabbing a pen and pad, and buckling down to work through an idea, or a feeling to not only relate to others but also express to others and ourselves sometimes is the penultimate experience of this pursuit. It's undoubtedly rewarding facilitating solidarity and common grounds through music and performance; connecting with people and understanding the self a little bit more.
As far as lows: In a society that demands hobbies be alchemized into a hustle — into a grind — an artist becomes painfully aware what of their art can be shared and what can't be. Walls are built for compartmentalization that segregate what feelings are worthy of their name publicly and what stays in the notebook. It's healthy to separate work for everyday life, but when exploring those emotions is both, it can be very frustrating having to cut up that experience and box up the pieces separately.
What's a musical guilty pleasure of yours?
Maybe this isn't guilt worthy but currently a lot of early Ska.
What are some sources of inspiration for you?
To not overfill this list, video games, anime, literature, and movies are huge inspirations for us. We hope people notice the little nuggets of our interests littered all over their favorite songs!
Who is an artist that you look up to more than others today?
Favorite activity to blow off some steam?
Video games and gardening. Somebody or something is getting put into the dirt!
Tell us about your latest release and how it came about
Catharsis was written, recorded, and released on Wild Echoes. It's a song that went through a number of drafts, inspired by some notably intense emotions and history. An opportunity for a fourth music video kind of landed in our laps and we got to work right away conceptualizing the aesthetic and theme of the video. We breezed through the shoot, worked out some kinks in the editing process, and were ultimately so happy with how it all finally looked. Catharsis was and is fully realized through the music video despite officially having been released in 2020.
What are some things you do to deal with anxiety and creative blocks?
Taking a break is a huge deal for us. We'll overwork to the point of anxiety and creative blocks, so it's imperative that we're aware of it enough to actually stop working. Gotta make mental and emotional space to just exist — to get back to working on music of course.
What's the future looking like for you?
Always more of the same, but bigger and better.
What inspires your visuals, videos, looks etc?
In the same way that anime and video games inspire our music, they inspire our aesthetic! You can take the geek out of the anime club, but you can't take the anime club out of the geek.
What is the most embarrassing memory and most proud moment of your career so far ?
Most embarrassing… forgetting the lyrics to a new song. Most proud… playing a sold out album release show.
Where do you think the music and entertainment industry is headed after this past year?
The music and entertainment industry is headed for a much more diverse experience for audiences to enjoy their favorite artists, like livestreams and watch parties. More platforms for people to become artists. And, more opportunities overall because people WANT art. We all just lost a year and we felt that.