LA-based singer/songwriter Maeve Steele has released her luscious and enchanting new 5-track EP Overland. Recorded with multi-platinum producer/mixer/engineer Brian Malouf (Michael Jackson, Madonna,) Overland is named after a street Steele frequently drives on in LA, and embodies its own little world; a metaphorical bridge and a physical one. Steele's songs are bittersweet meditations on growth, change, and self-discovery, as well as profound works of introspection wrapped in effervescent pop packaging that belies their true emotional depth.
While reaching the poetic heights of some of the most accomplished lyricists we've seen in the past few years, Meave keeps her storytelling compelling yet down to Earth and extremely relatable, ultimately providing an extra layer of power to her music. Certainly an act to keep in your radar!
What inspired your new EP Overland?
I was mostly inspired by the last year or so of my life – being 23, living in LA, falling in love. I think the 5 final songs that ended up on the project are all 5 distinct emotions that have colored the last year of my life. I liked to think of each song as a different area in LA with its own aesthetic and feeling. I found a lot of inspiration while leaning into that imagery.
What is something you can't live without?
Yellowbird blue agave sriracha hot sauce.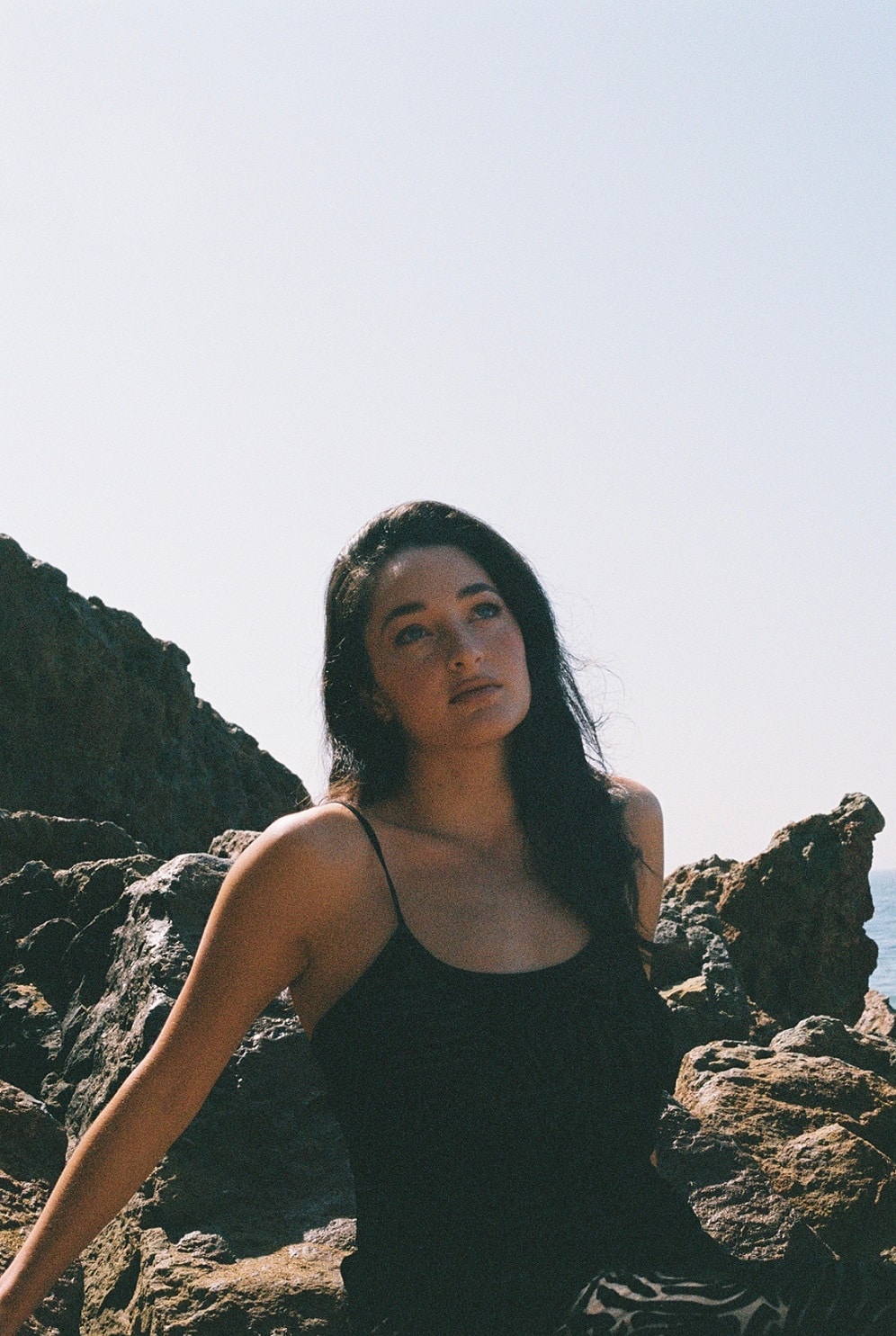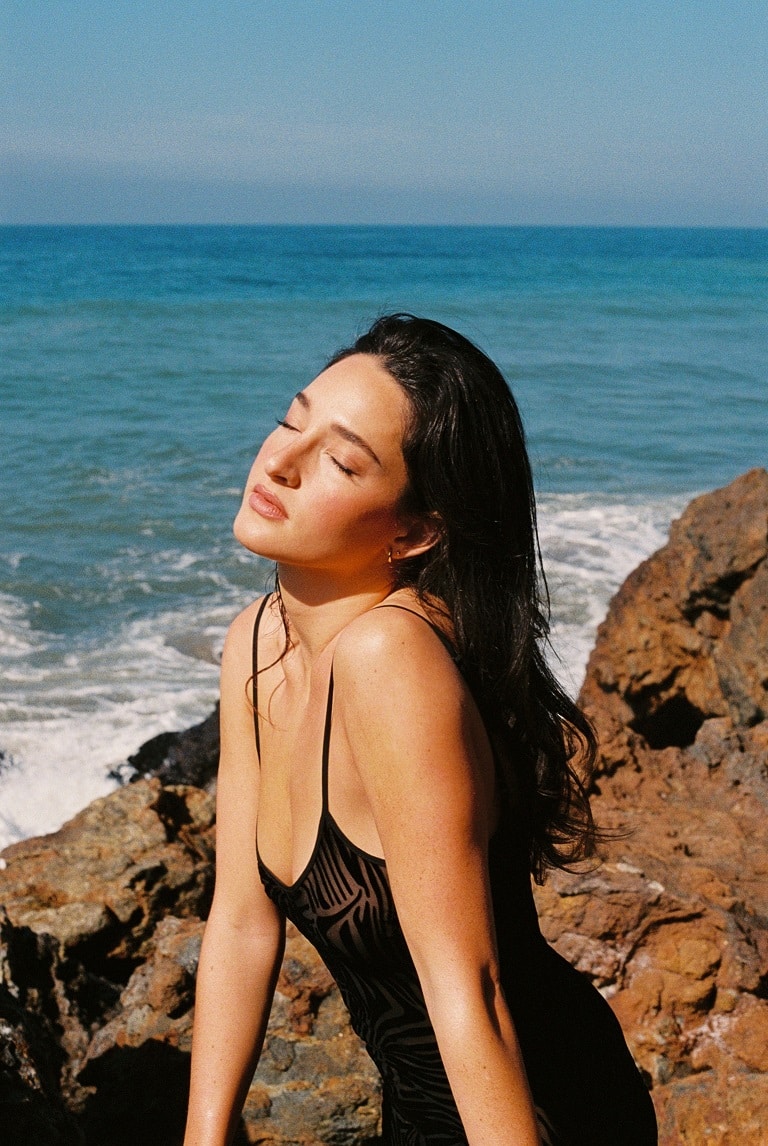 What do you remember the most fondly from the time you were recording or writing the EP?
It's funny, I've always been told I need to annunciate more when I'm singing, but Matt and Brian really wanted me to lean into the spacey-breathiness style. Any training I've had went out the window…they were like "less breath! Let your voice crack! Try to sound drunk!"
What's your favorite thing to do besides music?
I love spending time in the mountains – any hiking, skiing, that kind of thing. I also recently got some oil paints which have been fun to learn how to use.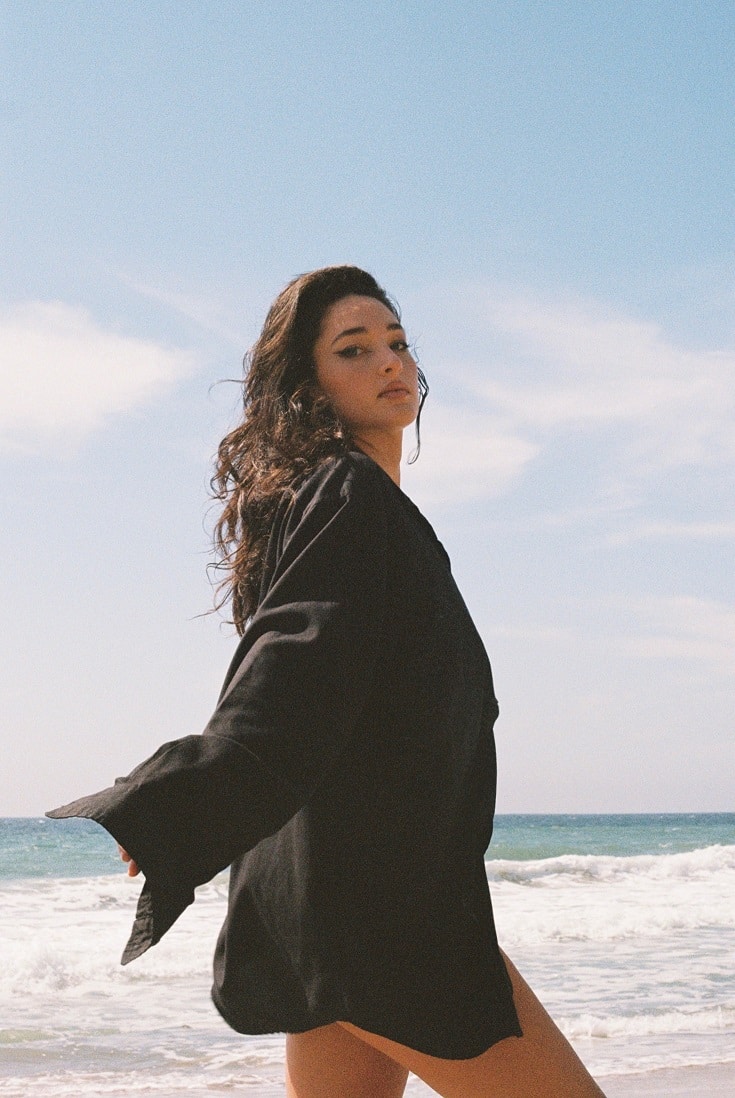 What's a record that stuck with you more than others in your life?
The first time I heard Amy Winehouse's album Frank I was pretty blown away. Her lyrics were so gritty and modern, but the music felt so familiar and grounded. That dichotomy has always stuck with me.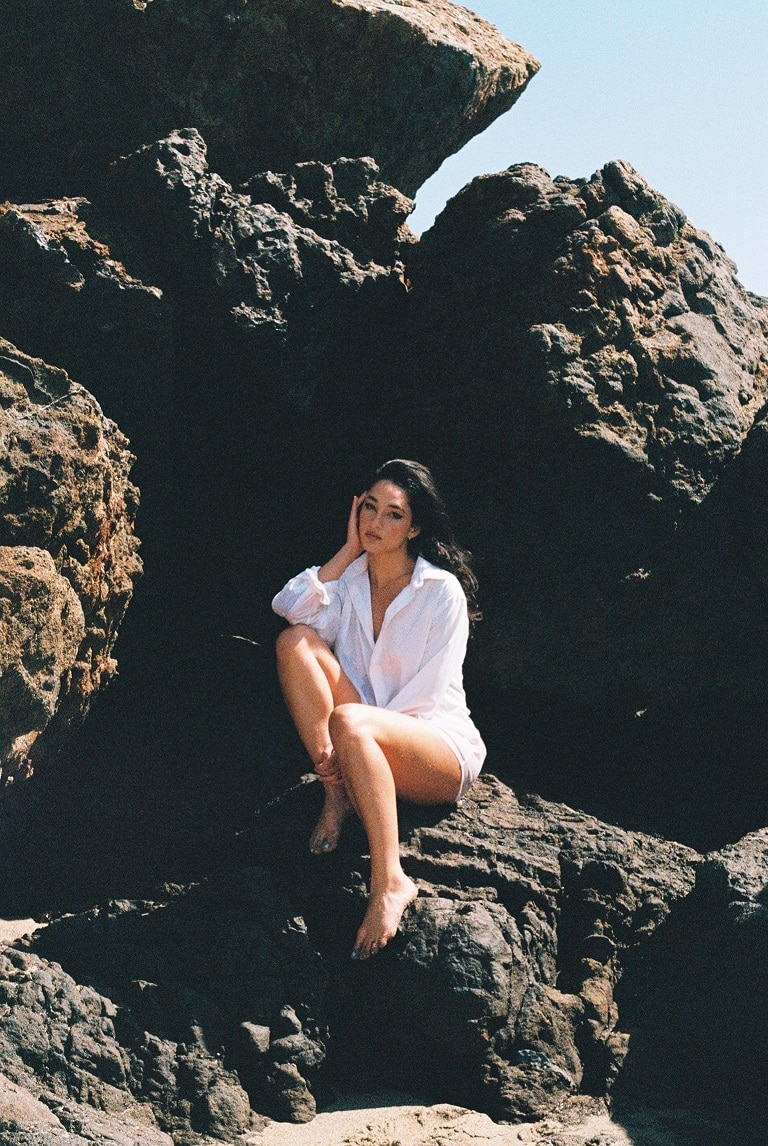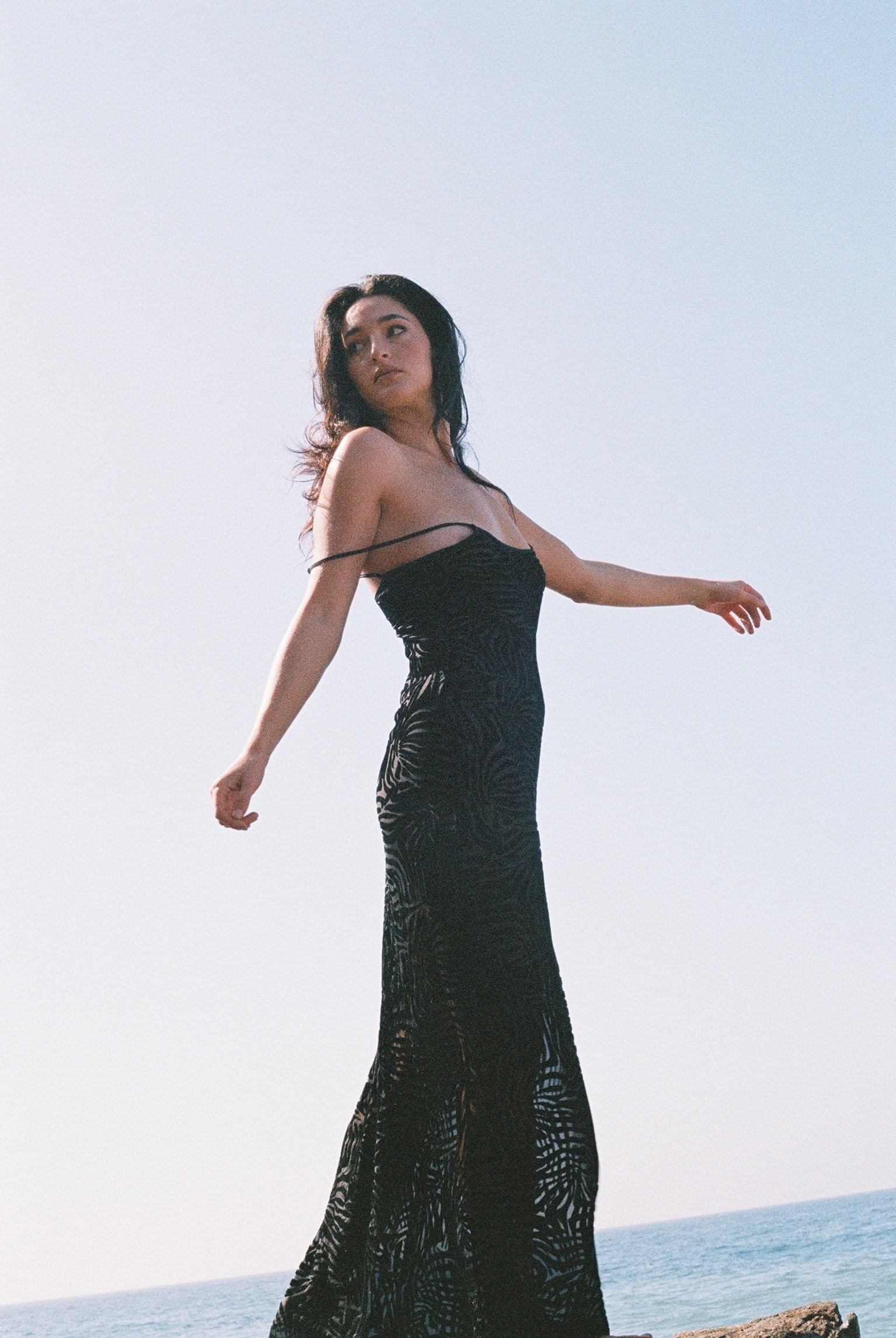 Who is an artist or band you look up to today?
I love Lana Del Rey. She's just a prolific writer, she plays with these different genres and creates worlds with her poetry.
What excites you the most about what you do?
The idea that I could provide the words or melody to what someone's feeling, especially if they didn't even know that's how they feel, or didn't know others feel the same way is really cool to me.