Press photo by Rose Waite
Australian/English savant of purposeful pop, Mereki today returns with her new single "Presence." Whilst in a writing room above the studio where Dhani Harrison and Graham Coxon of Blur were recording, Mereki was inspired by the guitars reverberating through the walls and began singing a melody that became the first verse.
After sharing her melody with Harrison, the two were motivated to work together to complete Mereki's composition. "Presence" displays Mereki's ability to merge healing messaging with an irresistible dance beat. With a robust and accomplished songwriting and recording career attached to her name, she is now ready to move into an era focused on her own music
Stream here
What inspired the release of "Presence"?
Lack of presence
in me but also in the world. I realised that I could find little moments of peace inside presence even in the most challenging moments. I wanted to share that with anyone who wanted to listen.
What makes this song special in your opinion?
I'm always really proud when I can mix consciousness into a catchy pop song. It's easier to write about love or heartbreak tbh so it's so special to me when I can combine something really powerful and meaningful whilst also keeping it sounding accessible and fun.
What is the lyrical content inspired by?
"Presence" is heavily inspired by Eckart Tolle's book A New Earth– one of my all time favorites.
How do you keep yourself inspired?
Spending time alone, walking in the forest without my phone, conversations about life with friends and family, reading, and listening to Yrsa Daly-Ward, Kate Bush, Alan Watts etc., taking myself on 'Artist' dates, going to see live music, looking out to sea, writing every morning, watercolours, listening to the universe and trying not to resist what is.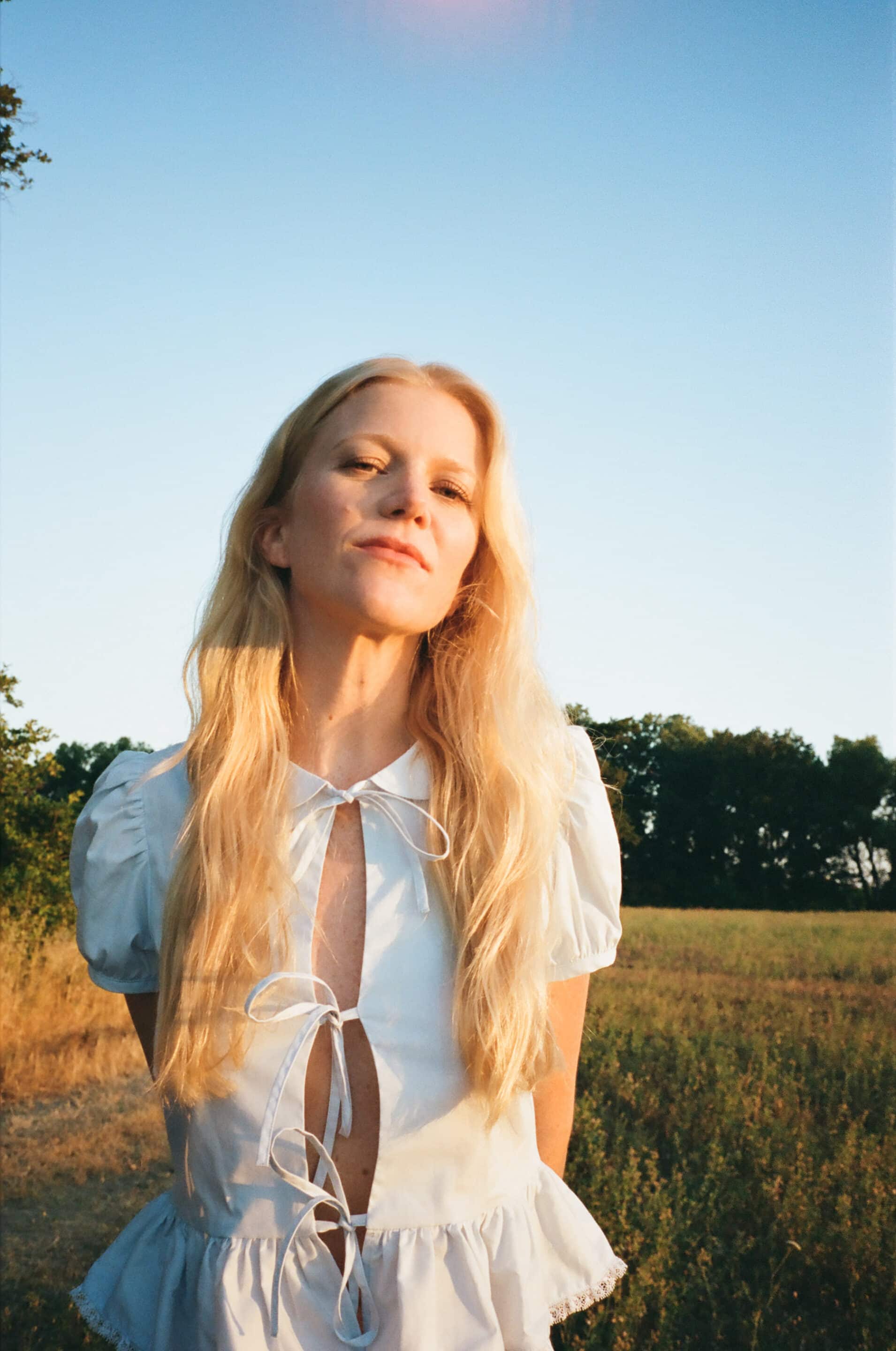 What was your first exposure to music?
Probably my dad playing guitar in the living room and a lot of 80s Australian rock songs on the radio. My first ever cassette was Angelique Kidjo which I listened to before bed every single night. I also remember my mum and sisters going to a Kylie Minogue concert without me and crying a lot. Later on I wrote a song for Kylie, which felt like a full circle moment for me!
What excites you about your life?
Writing, singing, connecting with people, becoming more myself, adventures, my friends and family, opening my mind, travel, when I'm able to help others, when I'm able to help myself, being on stage, Christmas (!), my dog, endless cups of tea, London, being cosy, my home.
How would you describe your style in one word?
Friendly
What are your next moves going into the new year?
More music and hopefully more aligning with who I am and my greater purpose