Photo Credit Claudia Marin
Following her debut festival performance at BottleRock Napa Valley last weekend, emerging pop artist Molly Moore has teamed up with artist, producer, and friend NoMBe to release new single "Marco Polo,"a true story about meeting someone you can escape reality with while struggling with deciding whether to dive head-first into the relationship or continue testing the waters. The track isa swirling blend of harmonic bliss accompanied by bright layered beats and lush synths —with a splash of bossa nova—and is the second single from Molly's forthcoming EP, Escapism, Part 1, out this fall.
"This song is a collaboration with my very good friend NoMBe. I've been a huge fan of his work for awhile and it was such a pleasure to be able to have him co produced this song," Molly shares. "We'd both been really inspired by Brazilian music and I think you can hear that influence on this track especially
Tell us about the genesis of Escapism, Part 1. How did you get to where you are now?
Well, in 1992 I came out of my mother's womb and I was singing melodies. Bahahaha ~ I think that this body of work came from a long period of heartbreak and believing that I didn't have the ability to love again. It also came from going through avoidance and disregarding a lot of aspects of myself that I had to come to terms with. Realizing that love should not be based in control, or ownership. Realizing that nothing is owed to you, not even tomorrow or tonight. Embracing my sexuality and my scarred relationship with love. Understanding that change is inevitable and we can only really be happy once we learn how to fully be present in the moment.
How would you describe the highs and lows of being an artist?
Tremendous. On a daily basis you have to combat not only other people's doubts about what you do, but your own insecurity and fear. It's inevitable. I think you can develop tools to have a healthy relationship with yourself, to be kinder to yourself. To treat yourself like a friend instead of your own worst enemy. But the reality is that we are all only human and to create something out of thin air that begins with no expectation, and then to make it a product and place all of these hopes and ideas of what it could be onto a piece of art – it's very strange. It comes along with a lot of ups and downs, and you have to be ready for that all the time. It's important to have balance in your life no matter what field of work you're in, but as an artist when you are creative for a living, I think that balance is especially tricky and vital.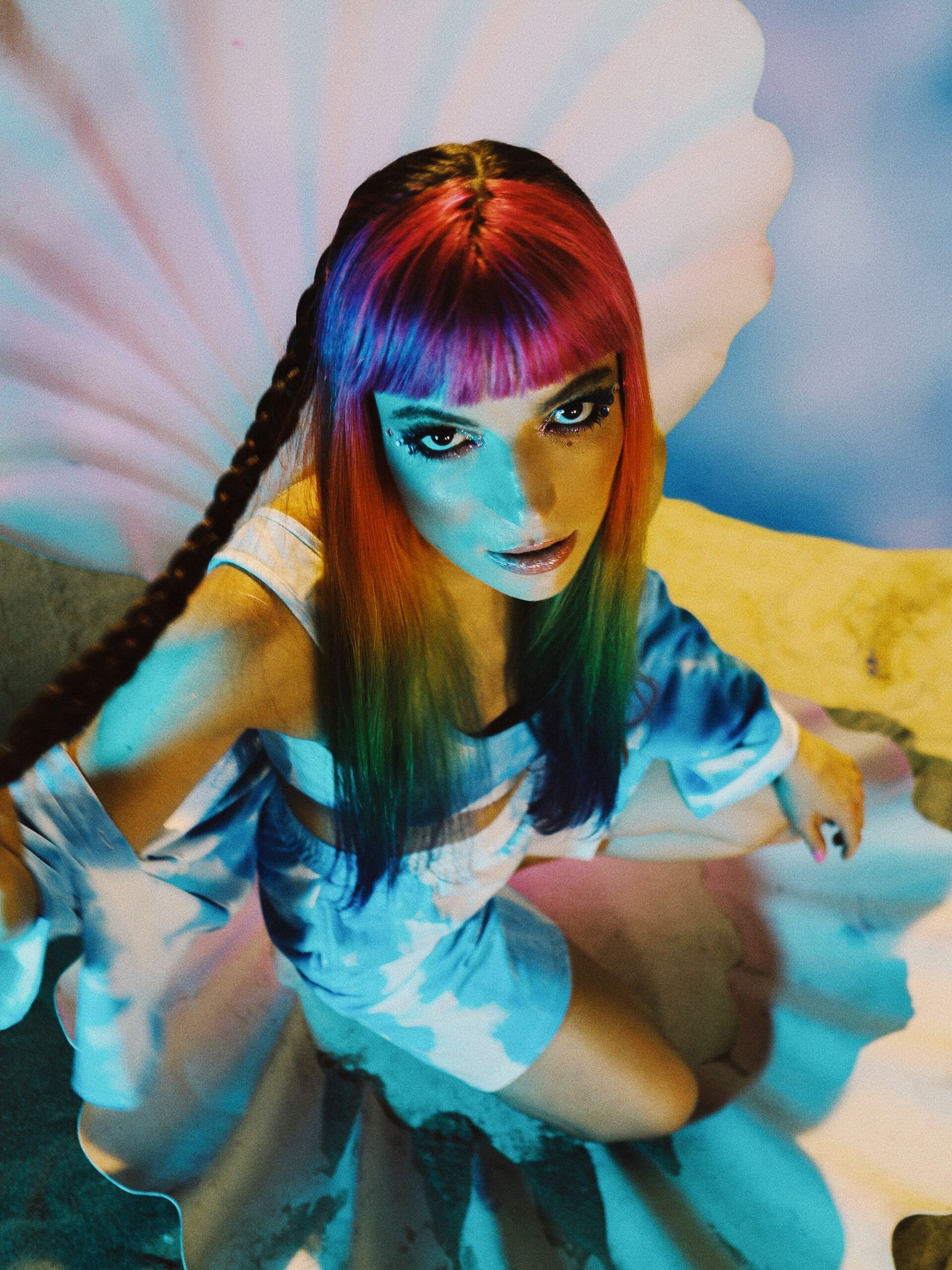 Tell us about your latest release, "Marco Polo," and how it came about?
"Marco Polo" was one of the last songs I made for this body of work. I was visualizing what ~Escapism~ really meant to me, in the context of a romantic relationship. At the beginning I was actually calling this track "Escapism." I started it with my friend Nathan. Throughout the whole process of making this record, I was sending songs to Noah / NoMBe to get his feedback and share where I was at. When I sent him this song he didn't even respond with a written text, he just sent me back an MP3 with his voice on the hook and his guitar parts added to the production. It was such an amazing moment because I'd wanted to collaborate with him for so long. We ended up finishing the song together and I'm so thankful for that. I think he really brought the song to life in a way I couldn't have done on my own.
What's a musical guilty pleasure of yours?
70's soul. I don't think there's anything guilty about it, but when I blast Curtis Mayfield, Stevie Wonder, Al Green, Aretha Franklin…. I feel transported to a place I want to stay forever.
What are some sources of inspiration for you?
Everyday life is where I draw most of my inspiration from. Having conversations with friends, family, strangers, and the way we as humans relate definitely makes me want to create. Also traveling and seeing new places is a huge catalyst for me. It's amazing to love where you live, but having the blessing to be able to explore new territory is something I'm so grateful for. It shows me that there is so much more than the bubble we can get stuck in sometimes.
Who is an artist that you look up to more than others today?
NoMBe. He is such an incredible writer, producer, performer, and all around artist/human. His sound is so authentically him, unique and consistent while always evolving. I love his voice and the way he says things so artistically but in a way that is easy to wrap your brain around. I also love that he's not afraid to be honest and share what is important to him.
Favorite activity to blow off some steam?
I like cleaning! Hahaha. It really helps me to do something productive when I feel like I'm upset about something or have negative energy coursing through my veins. Also being in a clean space makes me generally happier no matter the circumstances.
How does "Marco Polo" as well as your other recent releases like "Do They?" accentuate your new era of music?
There's a bit more fantasy in the tone of the lyrics, music and overall style. They feel like you just woke up from a dream and you're not sure if you're actually awake or still dreaming. In my humble opinion, they also make you want to move, which is a huge reason why I wanted to create a body of work that is a bit more upbeat and funky.
What are some things you do to deal with anxiety and creative blocks?
I like to listen to meditations. I'll do hypnosis meditations, or just quick 10 minute ones from YouTube. I also like to move around physically. I will take a walk or just jump up and down. I like dancing too, even though I'm not really trained to dance. I like being free in my body and I think that helps to free the mind.
What's the future looking like for you?
The future is bright! 2021 has been the best year of my career thus far and I'm super optimistic about where the next few years will go. I'm hoping to go on my first tour soon, and I also have some other creative endeavors I'm excited to embark on. I grew up acting and have every intention to get back into that as well.
What inspires your visuals, videos, looks etc?
Well, I'm a 90's baby so I think the 90's in general has inspired a lot of what I do. Surrealism is also a huge influence in my life. I love combining reality with fantasy, blurring the lines of what's real and what's not. And COLOR! I love rainbows, and I love having lots of color in my hair, outfits, visuals and spaces that I live in.
What is the most embarrassing memory and most proud moment of your career so far ?
My most embarrassing memory is losing my place in a song at my first festival and not singing for the entire 2nd verse. WHOOPS. Most proud moment was continuing through that set and not letting that mess me up or get in the way of me killing the rest of the performance.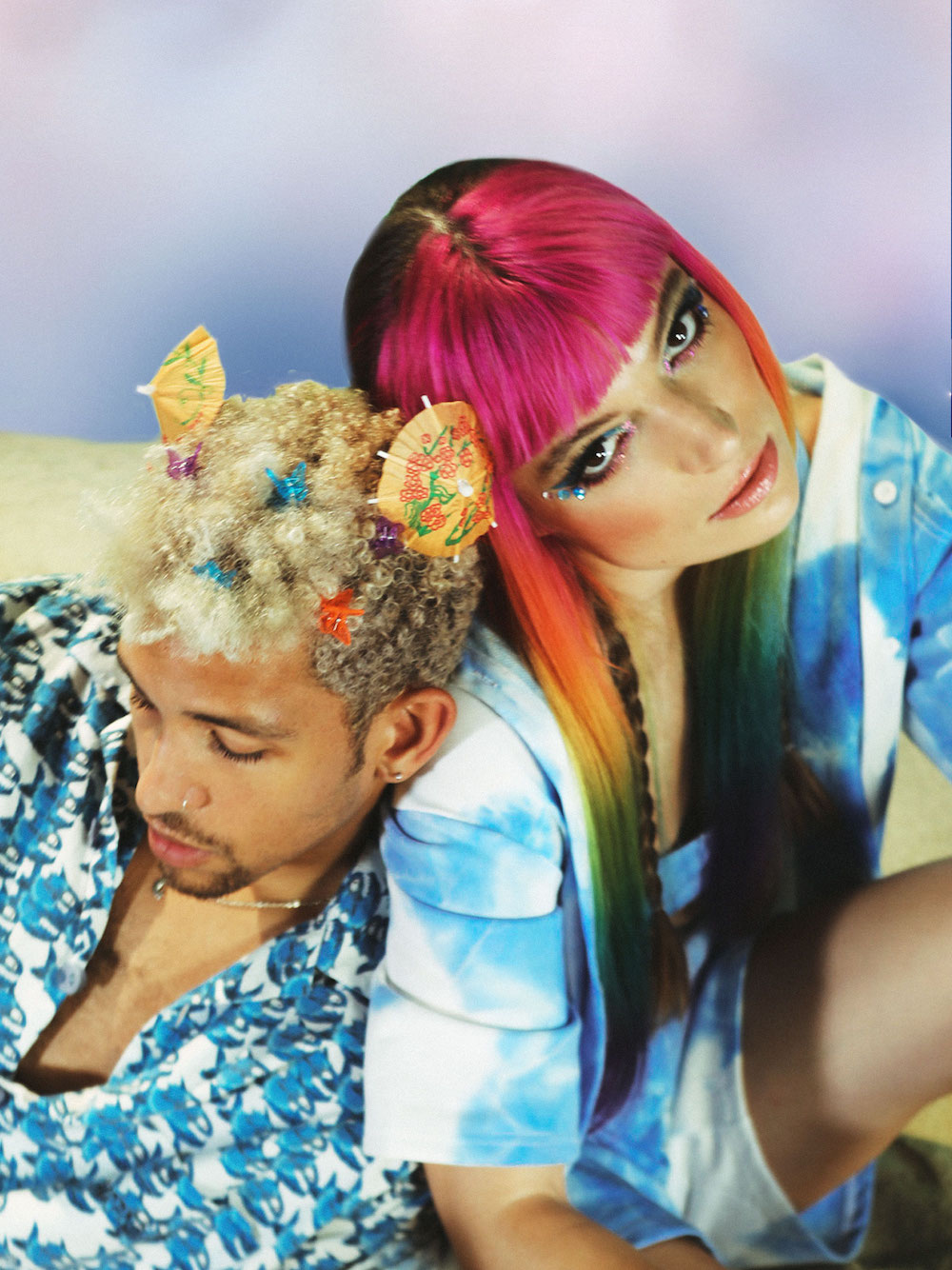 What is the best advice you've ever gotten?
Try to be a little bit better every day. You can have big goals and dreams, but you have to have small goals and put one foot in front of the other consistently in order to get to the larger accomplishments.
Where do you think the music and entertainment industry is headed after this past year?
I think that people are going to be a lot more intentional with the things they choose to put their energy towards. That is at least my hope. Because we've been given so many roadblocks to overcome, there is a lot less time and space for people to waste. I think experiences are going to be way more personalized and that there will be a lot more attention to the way that people consume music and entertainment. I'm excited to be a part of this shift because it's something I've been working towards in my head for a while. Live music had come to a point before the pandemic where people would go to a show to socialize, and not to see an artist perform. While I believe that will always be an element dealt with (and I've been guilty of this myself), I think that the dynamic of consuming live music is shifting more towards a model where people are really engaged in the events they attend.