singer-songwriter Niina Soleil (Nina Shallman) shares a brand new single and accompanying music video, "Flowers On Fire."
"'Flowers on Fire' was basically done in a few hours, after several shots of mezcal and a flurry of musical ideas ping-pong," said Shallman. "My co-writers for this song, Jeremy Ruzumna and Erik Janson, are both out of their minds in the best way possible. Musical geniuses and huge goofballs. We had a blast. Lyrically, 'Flowers on Fire' is about passion and tension, suspense and release. It's also sort of a challenge, a 'your move,' kind of song. Like, the ball's in your court— so what're you going to do about it?
What inspired this single?
I wanted to write a song that was like a late summer night— like sipping on something smoky, looking over your shoulder and making eyes at someone across a room. It turned into something much more, but that was the initial inspiration!
What makes it special to you?
I love how "Flowers on Fire" has a lot of untamed energy; the whole thing is like an unanswered question. The refrain "Where do we go from here?" is something you could ask a beautiful stranger, or a group of friends you're dancing with—but it can also be this bigger, cosmic question. "Where do we go from here?" Feels like a thought that crosses my mind constantly, so it's nice to give it a melody.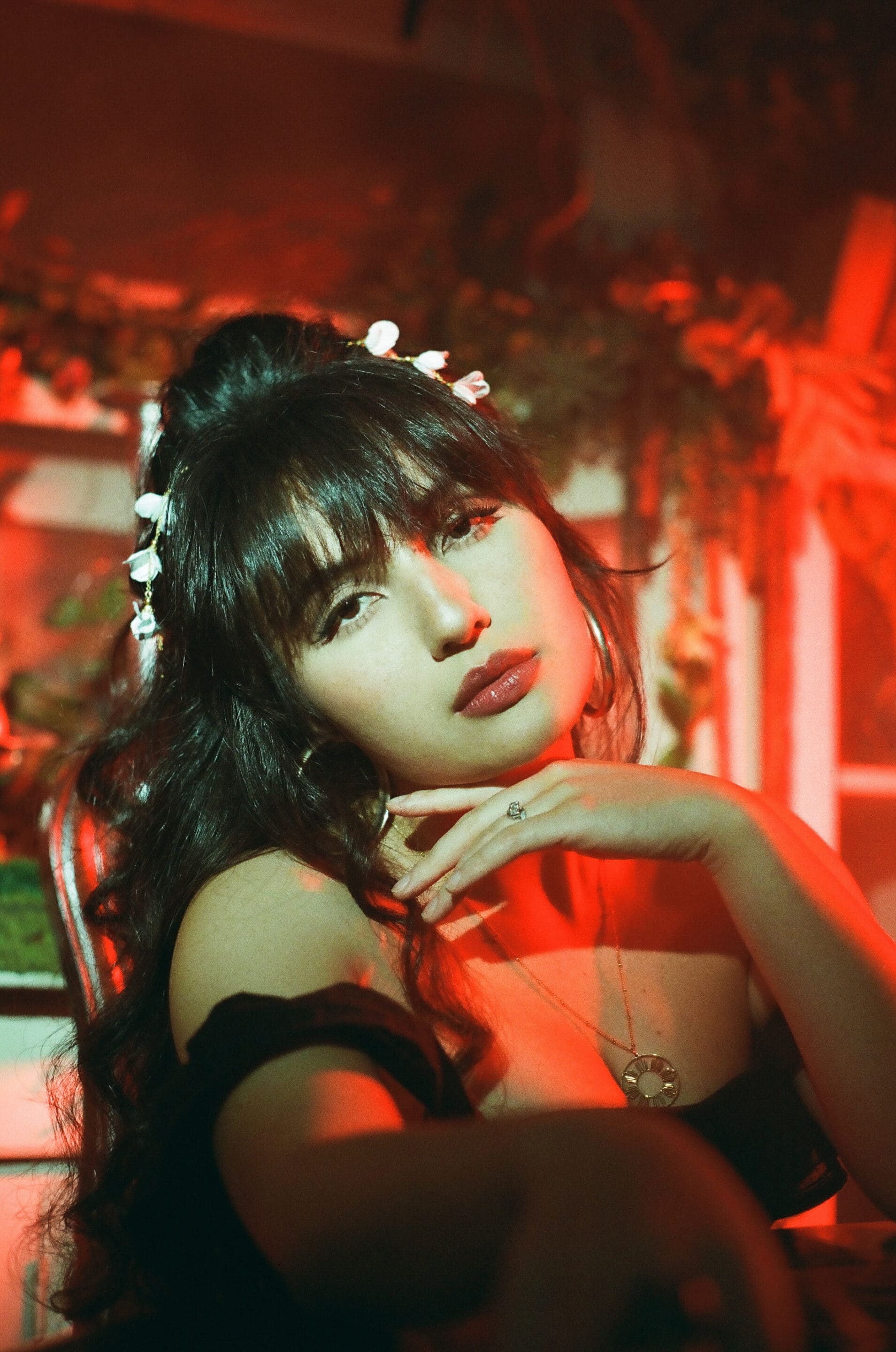 What inspired it sonically?
After we finished "Beautiful Nowhere"— a song on my upcoming EP— and took some shots of mezcal, Jeremy Ruzumna and Erik Janson played me an instrumental track they'd been working on. It had this dark synthy-swirl to it and this driving rhythm, so I immediately wanted in. Our goal initially was to create something classic, something Sinatra could sing, which I think worked out in the verses, but then the chorus exploded into this Stomp & Holler thing. I think the mezcal was definitely a factor in that transformation.
What inspired it lyrically?
When I write lyrics, I love to get dramatic and create these scenes in my head and get into character. The plot of the song is pretty simple, but the images have double meanings— they set the scene but they also complicate the message. Erik and I were going OFF on these lyrics, bouncing from one image idea to another. The song came together quickly.