Musical prodigy and industry trendsetter, Callie Reiff is unlike any other. As an accomplished producer, DJ and all-around performer, she made history as the youngest DJ to perform at Webster Hall — since then, she's taken the stage at festivals such as Creamfields, EDC Las Vegas, Tomorrowland, and Ultra and she's opened for world-renowned acts including Ed Sheeran, Skrillex, and more.
Now, at 21 years old, Callie Reiff has aligned herself at the intersection of indie-pop and electronic, ready to show that the sky's the limit for her career.
Her latest single "CRASH INTO ME" which features MADISON DANIEL and it's about "wanting to let your guard down with someone and not hold back anymore… being who you are is enough for that person. Most importantly I wanted this song to make people feel strong. I want people to be able to dance to this one and feel really really good."
The single is so cool, you must be SO proud of it! How did the song come about?
Yay!!! I'm so excited about this release. "Crash Into Me" came about when Madison Daniel — the vocalist on the track — sent me a bunch of demo and topline ideas. I heard "Crash Into Me," which was originally called "Drown," and within a few seconds I knew this was the one I wanted to work on. I related to the lyrics so much and felt that this song is such a story.
I went into Ableton and the melodies just started flowing. I actually finished the song pretty fast and we are so stoked on how it turned out! The main idea behind it is hoping for this false reality that everything can be perfect and the person you love you want to jump in the deep end with them and never look back. It's the type of escapism we all need right now! 
You got so proficient and successful at such a young age. How did you get into making music?
I've always been obsessed with music! I started off as a drummer at the age of 10 and then learned how to DJ when I was 12. After getting out there and playing shows throughout NYC, I downloaded Ableton and taught myself how to produce. In the past 2 years I've started to take producing super seriously and made it my biggest priority.
Who are your all time musical icons ?
I would say Skrillex, Flume, Kito, FKA Twigs, Kaytranada, Mura Masa, Rihanna. So many artists inspire me, it's hard to name just a few!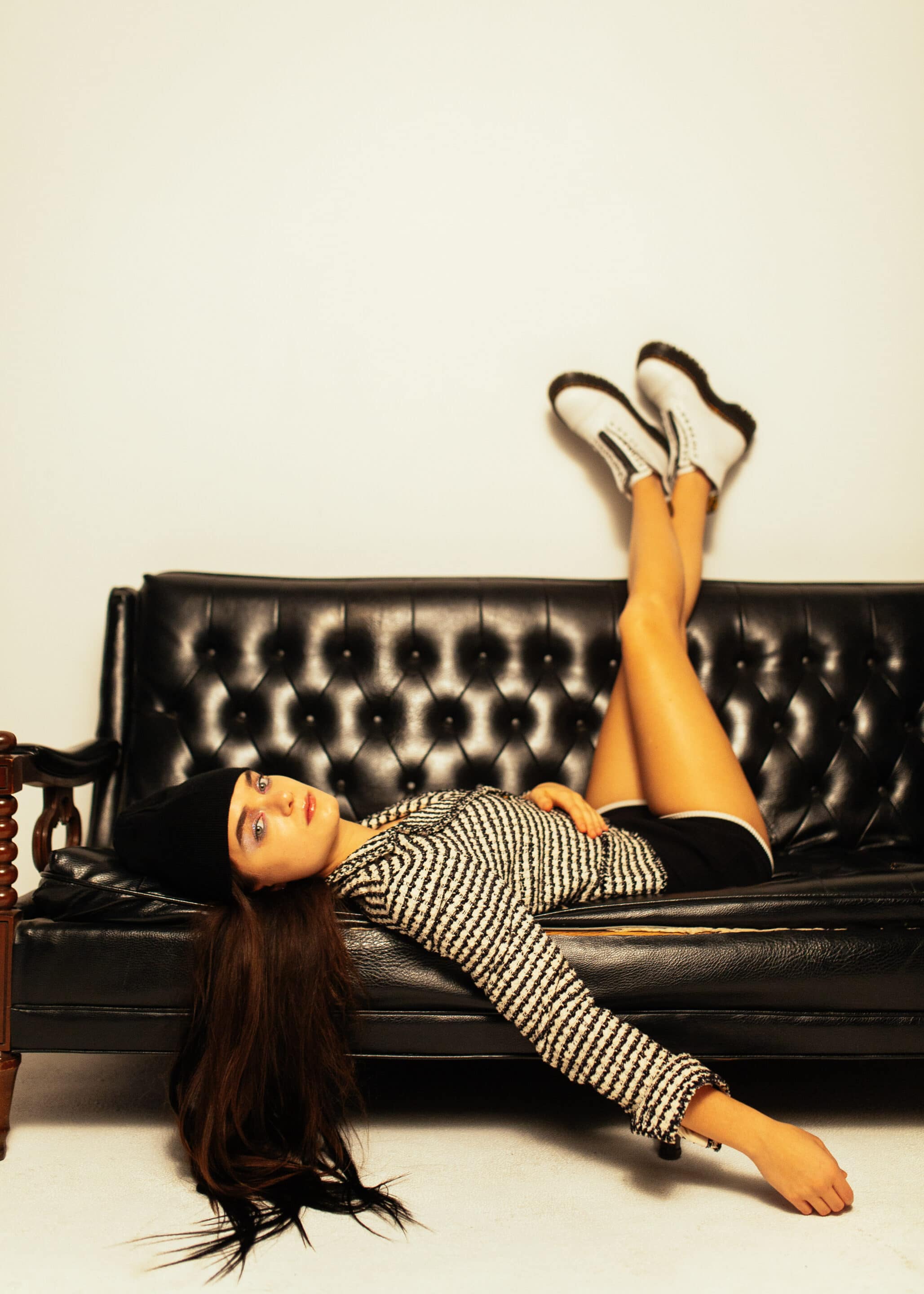 Tell us about your creative process and flow. How does a Callie Reiff song come together?
It all depends but usually I start out by messing with a drum loop and grab my midi keyboard and come up with some melody ideas, then focus on arrangement and the main sounds. Sometimes I'll sing a vocal melody idea into voice memos and add it into Ableton too and mess with it from there. When I'm working with vocalists, sometimes they will have an idea first and we will build the production around that. A lot of songs begin in different ways depending on the inspiration or the way we collaborate.
Are there any other forms of art or aspects of daily life that inspire your creativity?
100%. Every sort of art form inspires my music, lyrics, melodies or just motivates me. I love watching movies and then working on music the next day. The same goes for books or going to a museum.
How much do you miss the stage?
Performing live is a huge part of who I am, it hasn't been the easiest to not have it but I've been getting through it by doing virtual shows and connecting with some awesome fans that way! I've also just been so focused on my music production so I've very much been staying in studio mode. I can't wait to get back into it sooner rather than later and experience the feeling of a live show again!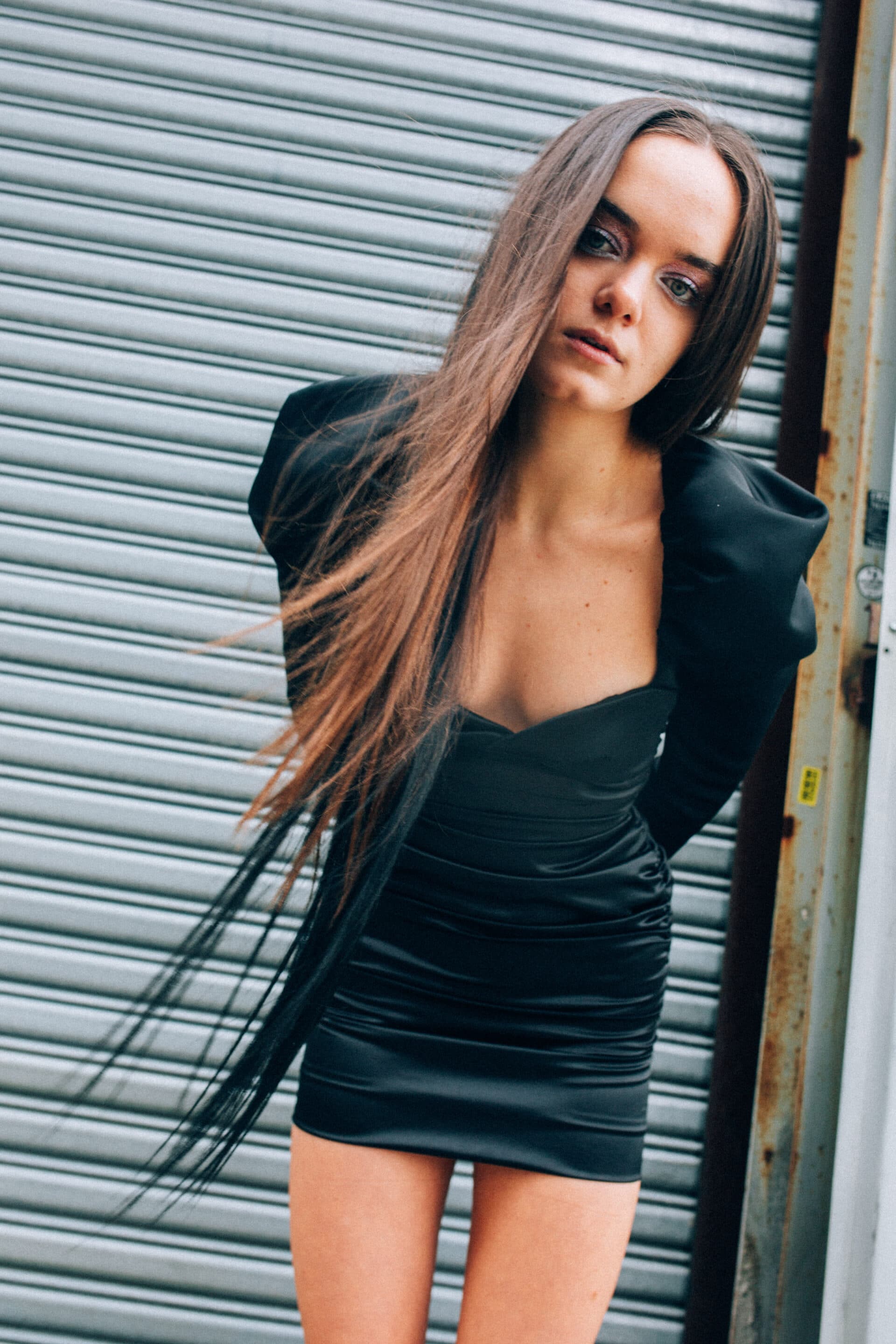 Your look is cool and seems to be well curated and thought out. Are we off base?
NOT AT ALL! I think NYC in general has always inspired my style. I'm obsessed with people like Devon Lee Carson and Mia Regan and brands like R13, Chrome Hearts, O-mighty, Dr. Martens, and a bunch of independent UK streetwear designers… street style is my favorite. My mom has always inspired me too since she is a fashion designer. Growing up she would always customize pieces for me or help me find unique clothes to wear. My friends and I also love to go thrifting, buy things on Depop and in general just talk about our outfits and inspirations.
What's the future looking like for you?
There's so much to look forward to. I can't wait to release my EP and all of this new music, do my own headline tour, and much more!!