Gaydio radio presenter Paris Munro (they/them) announces the launch of their brand new podcast 'Queer & The Beat', available on Spotify and Apple Music. The first episode will air on Wednesday 1 March and features special guest JP from Cash Cash.
With a focus on music, Season 1 will also feature House DJ Martin Ikin, pop artist Joesef, dance artist Ultra Nate, house artist HoneyLuv, alt-pop singer Caroline Rose and pop queen Zara Larson. Expect a deep dive into the artist's lives & inspiration behind their songs, with plenty of music & hilarious banter. 
Tell us about the genesis of your project Queer & The Beat?
Growing up, I struggled with parent abandonment and gender identity issues, so I turned to music as a form of escape. Music was a saviour for me in healing trauma. On my new podcast, I want to peel back the layers and show you another side to artists that you've never heard before. I'm curious to know how upcoming artists, to some of the biggest names in the industry realised that music was their safety blanket too. I'm taking a deeper look so I can really understand the person behind the songs and we have a bunch of fun along the way!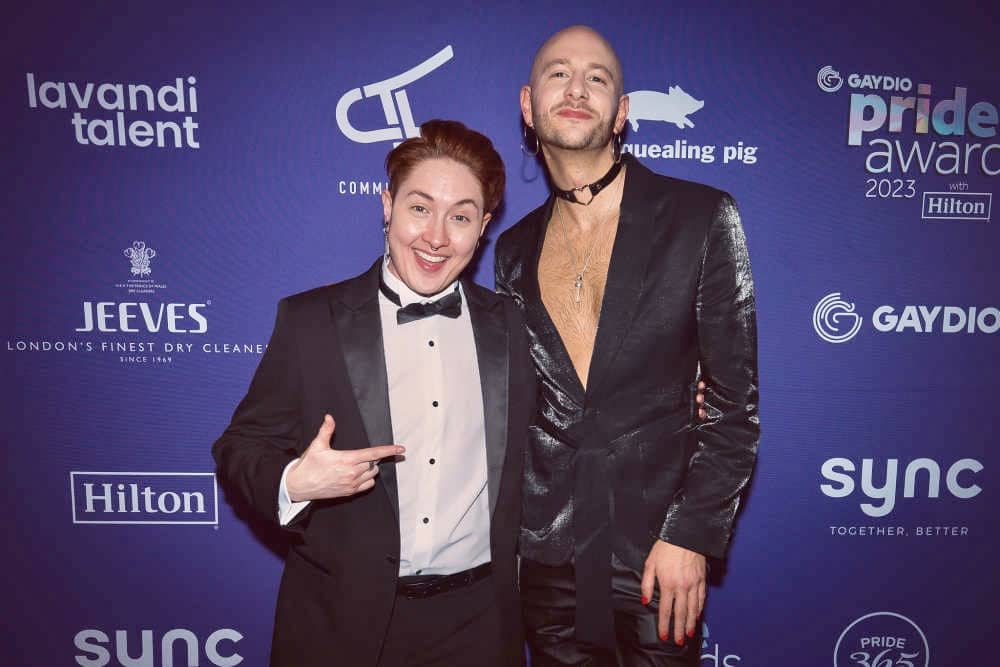 What should a song or piece of art communicate in your opinion?
I want to feel the ups and downs of a journey through storytelling. I think music is the most universal language, but with the lyrics, I want you to take me somewhere, make me stop and think, make me feel all the emotions and energy that you felt. I think the "feeling" is the most important thing.
Who were your top 3 artists last year?
Lizzo – Talented as hell, funny, and encourages self love and body positivity, something we all need!
Flo – Amazing personality and relatability in their music, blending modern and nostalgia in the best way, and they're fun to chat to!
Arlo Parks – I'm so grateful for amazing music. I love listening to her tracks on the way to and from work, having a sunday morning coffee, doing the chores. Arlo Parks gives me a boost of dopamine no matter what time of day. To name a few "Caroline" / "Softly" / "Impurities" are just pure bliss, paints a picture and, also my dream artist to interview!
What do you do when you're feeling uninspired?
Go for a little walk and get some fresh air to clear my mind, listen to random playlists on spotify full blast with headphones and dance like a muppet, do some form of exercise or watch CoryxKenshin play video games. He's hilarious with Try Not To Laugh videos and known for playing horrors. He's a vibe and makes me feel great. I just need to either relax, have fun, or just have a good belly laugh with the help of CoryxKenshin!
What are your 2023 projects and goals?
This is my first podcast project and it brings me so much joy! Launching "Queer & The Beat" has been an idea in the back of my mind for a while now and it's finally here. Also really excited to chat to the headliners from The Great Escape Festival.
Goals of mine this year (I have a fair few haha). See as many artists / bands as possible, get involved in the major Pride events across the UK, host on stage at the biggest festivals, and fingers crossed for more red carpet events. Next stop NTA's. Just putting that out there to the universe.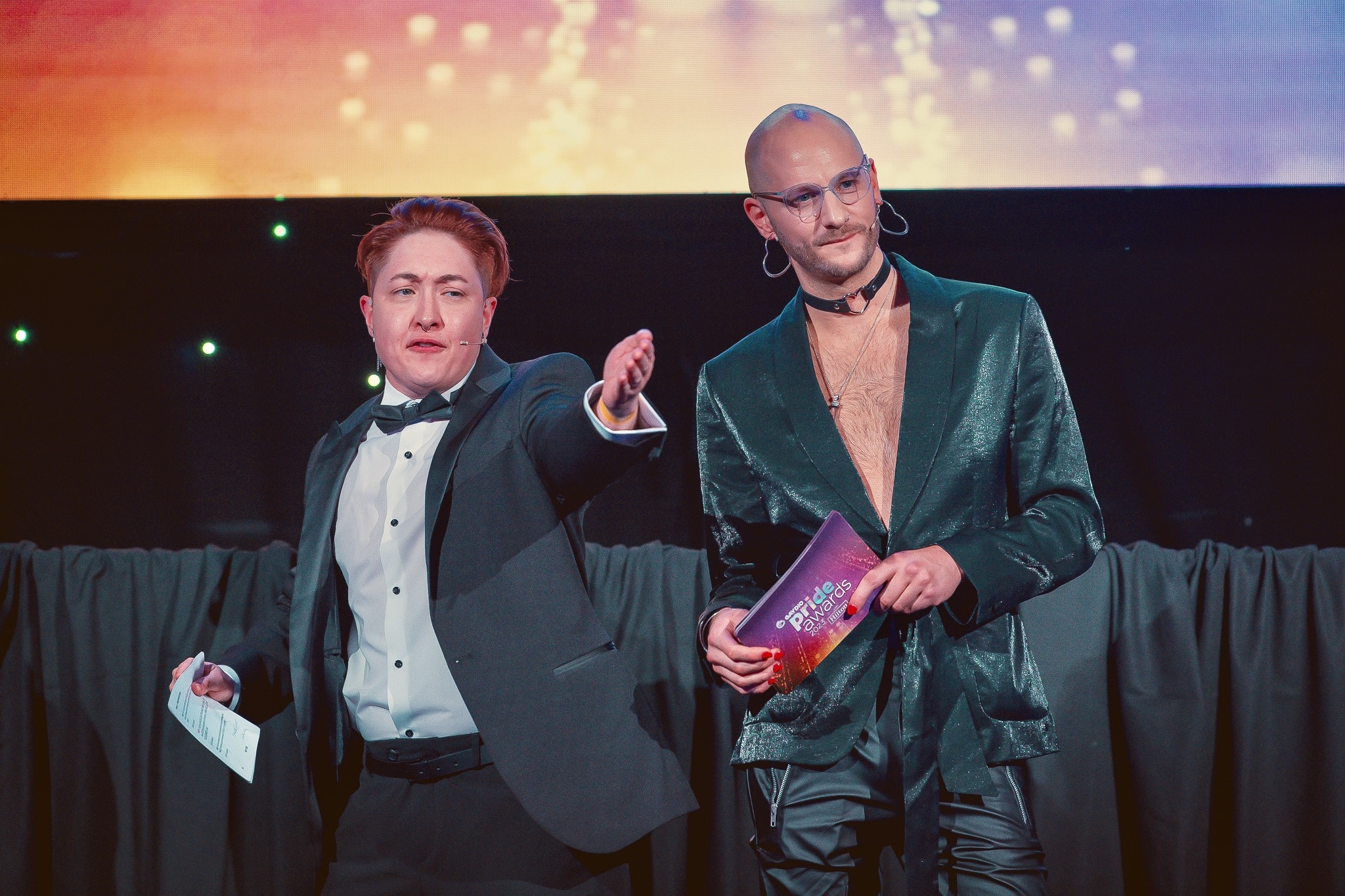 Favourite movie or TV show?
The Last of Us is my favourite video game and now my favourite TV show. Bella Ramsey and Pedro Pascal channel the characters from the video game so well it's scary. I love the surprises they throw in the show, it's so inclusive of the LGBTQ+ community, and the journey of Joel and Ellie's relationship is just beautiful. It's a solid 10/10!

What is something you would want to change in the music and entertainment industry?
More inclusive representation, more people of colour, more women, more trans, nonbinary, and queer people headlining major events and award shows.

Who inspires your style and aesthetics?
A mix of Kit Connor's hair and Arlo Parks' style, I live in t-shirts and cargos.
What is the achievement or moment in your career you are the most proud of and why?
The highlight of 2023 so far has been The Brits. Having the opportunity to be my goofy self and just have fun with celebrities on the red carpet was everything. It's the most euphoric gig I've had so far!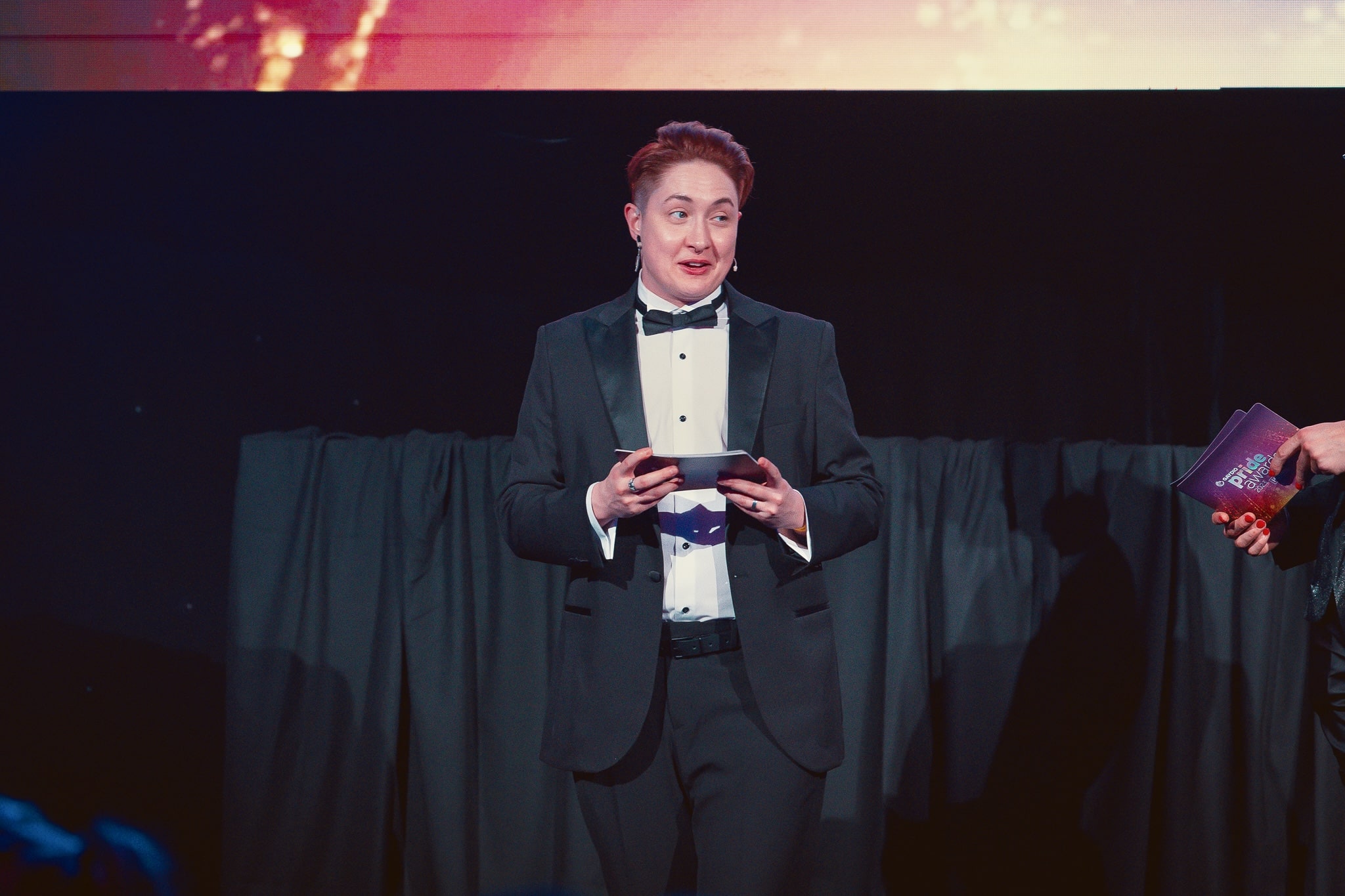 What do you think an artist should sing about nowadays?
If it's real life experiences, something we can relate to and I get to feel that main character moment when I hear the lyrics – job done!
Do you have any regrets?
Not spending enough time with family, not seeing enough of the world and eating my pain away (I love food).
What is some piece of advice you would give to yourself right now?
Be kinder to yourself.