This spooky season, pop enchantress our friend Rikki Valentina, is giving us intangible chills and thrills that will leave everyone "Paranoid". A raw and hauntingly honest track, "Paranoid" expresses the anxieties we all have felt at one point in our lives when being around friends, family or strangers when in a mentally dark place. "Paranoid" follows Rikki's previous releases of luxurious pop records and it's her first single release following her debut EP, "Daddy's Girl", that was released in June of this year.
The song initiates with stirring and ghastly whispers as if you're overhearing the conversations around you in a swollen room. "Can they read my mind?" Paranoia settles in accompanying Rikki's effortlessly melodic yet haunting vocals. A spooky, yet settling feeling subsides as the wicked instrumentals build with the progression of the record.
Rikki pulls us in with a powerful, trembling bridge that stimulates incatation, encapsulating the feeling of mental isolation and fear. There is a hint of nostalgia in the musicality of the song that gives it a "Twilight Zone"-esq touch.
How did you become an artist?
I'm a firm believer that you never just "become" an artist. We are all creative individuals and others only see it when we apply ourselves. The day that I stopped being afraid is the day that I applied myself. Fear holds so many of us back. If you have an idea just roll with it.
How do you think this song is different from your past ones?
The songwriting style will always be similar along with dreamy undertones, but "Paranoid" is a lot more upbeat and hypnotizing. Also similar to my other tracks, it touches on a very personal topic; however, this piece is specific to anxieties which can be very relatable to others who experience similar obstacles. This is also the first track I have released without real drums, but it does have a lot more edge to it.
Favorite lyric on the record and why?
"I'm just thinking.. I'm over thinking, and now I'm sinking into it" — The overall flow of that lyric is so nice. My favorite part about writing songs is also figuring out neat ways to create clever storytelling.
Any anecdotes from the time you were recording or writing the song?
Yes actually! When the chorus melody came to mind I was actually at work, and I ran to the back room to record a quick voice memo so I wouldn't forget it. I couldn't get the melody out of my head and I came up with the lyrics while driving home afterwards.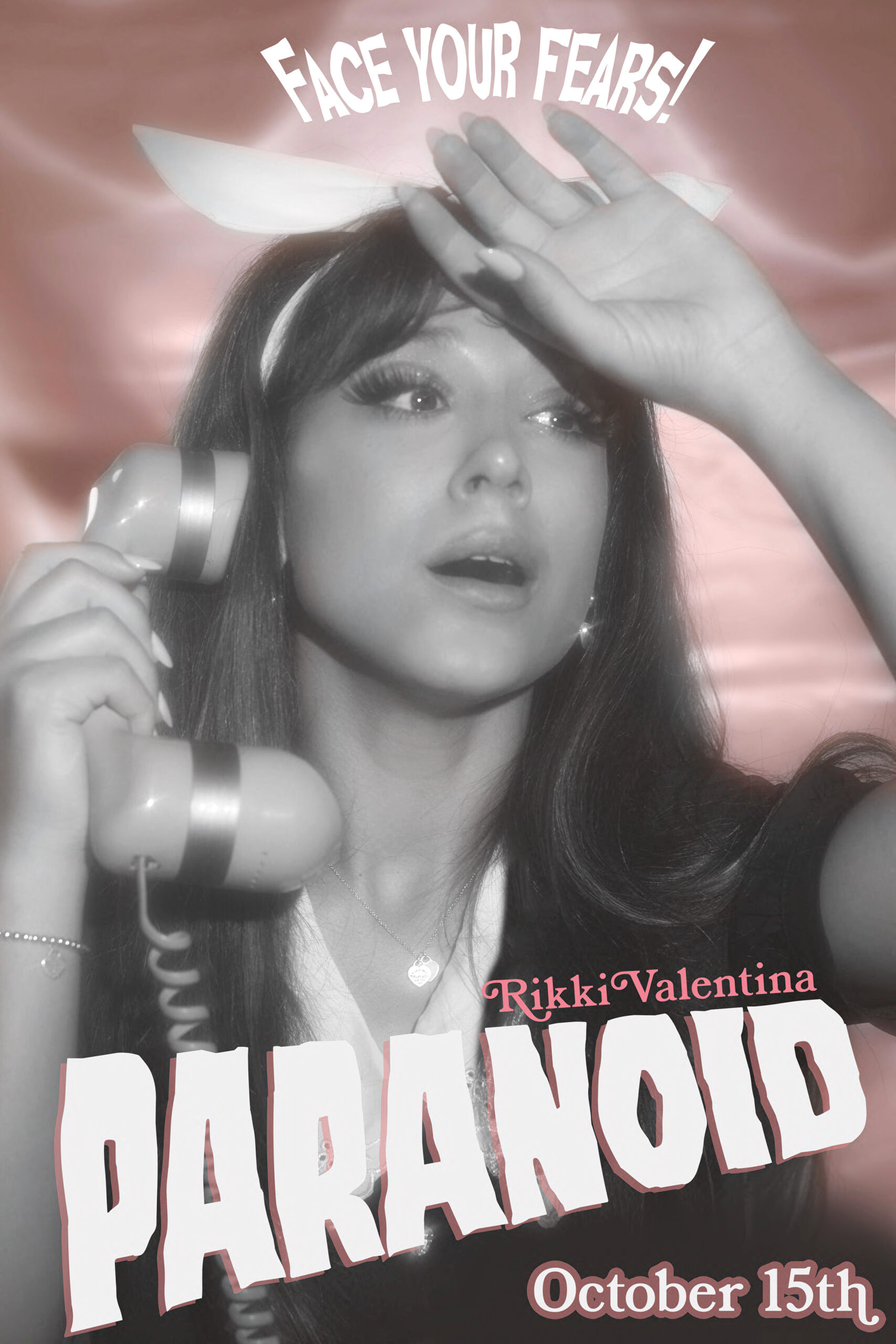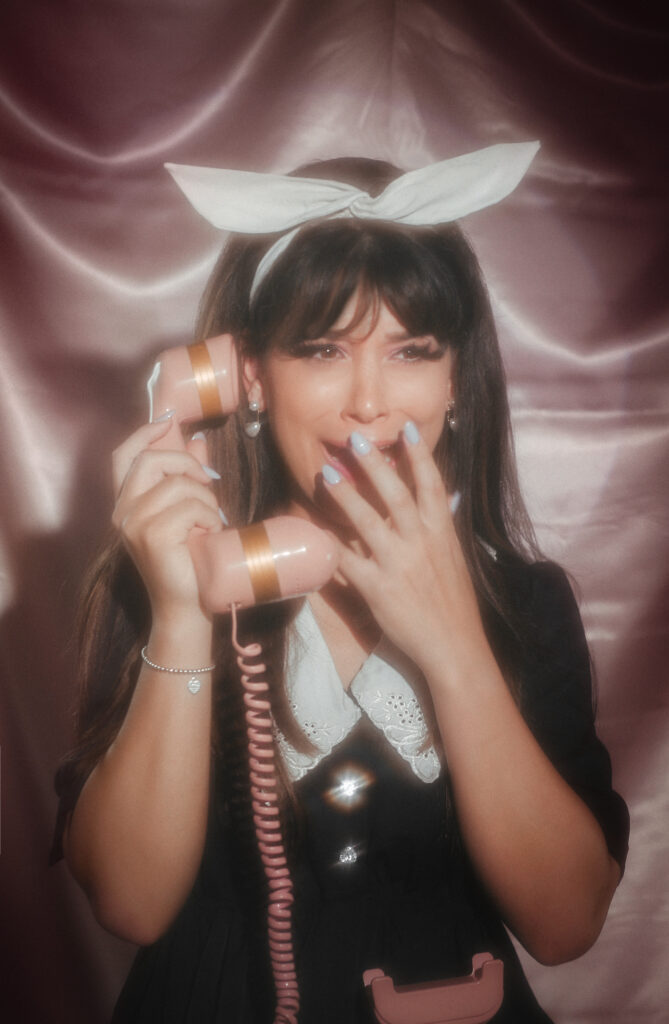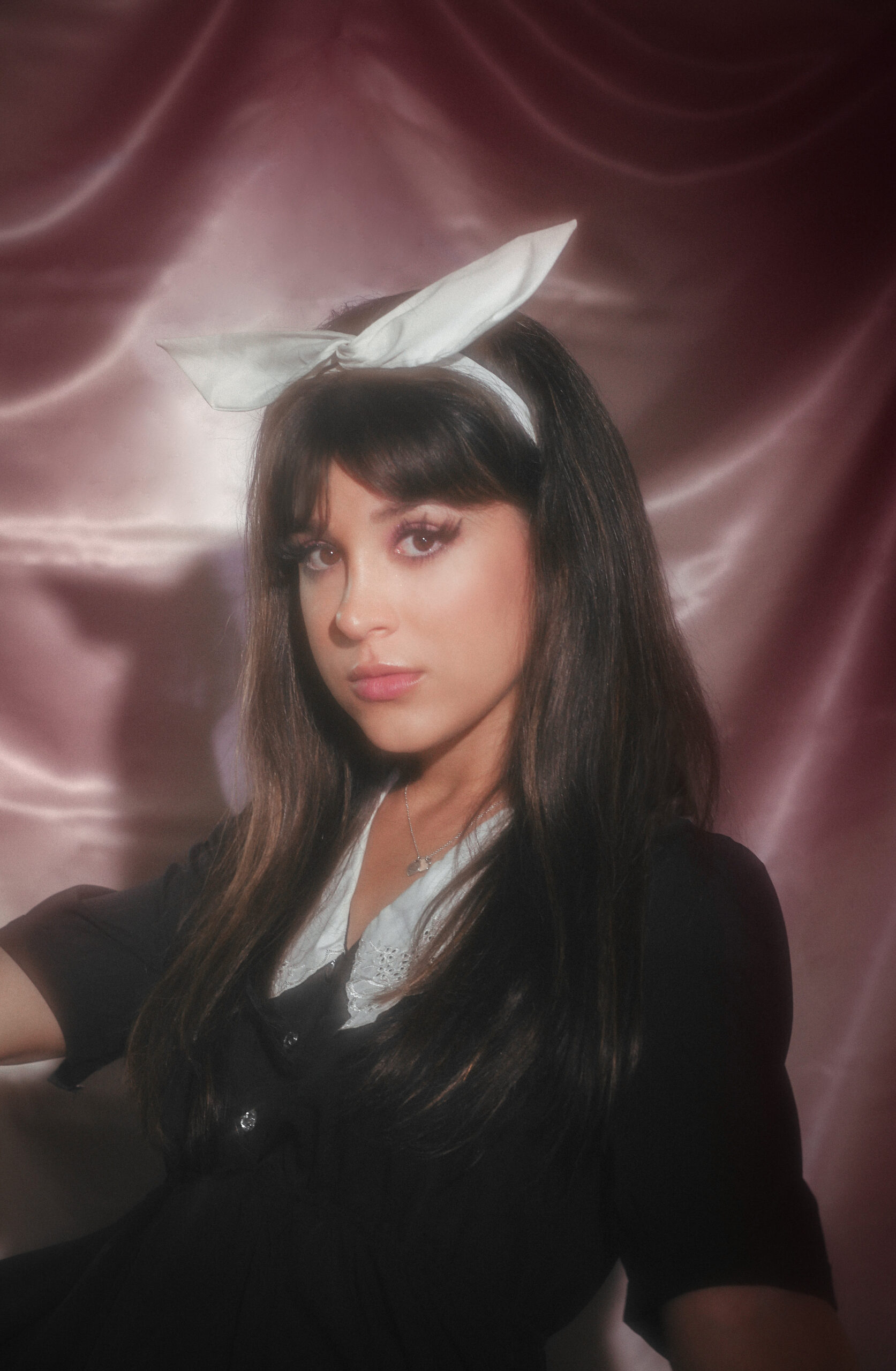 How is the creative process of producing your music and visuals? Where do you find inspiration?
My life experiences are always an inspiration when it comes to my writing and visuals.
I actually came up with my strange promo videos for "Paranoid" as a way to hypnotize people to remember the date Haha! The funny thing is when my sister and I were growing up, we both suffered from anxiety, so my mom decided to take her to a hypnotherapist. The entire thought of that was weird and stuck with me. Since this song is about social anxiety I thought it fit perfectly and gave it a personal touch.
What's a record that shaped your creativity?
"Born To Die" by Lana Del Rey is an album I've always loved and will never get sick of. It may have shaped some of my creativity, but what I really learned from the album overall was risk taking and trying new things.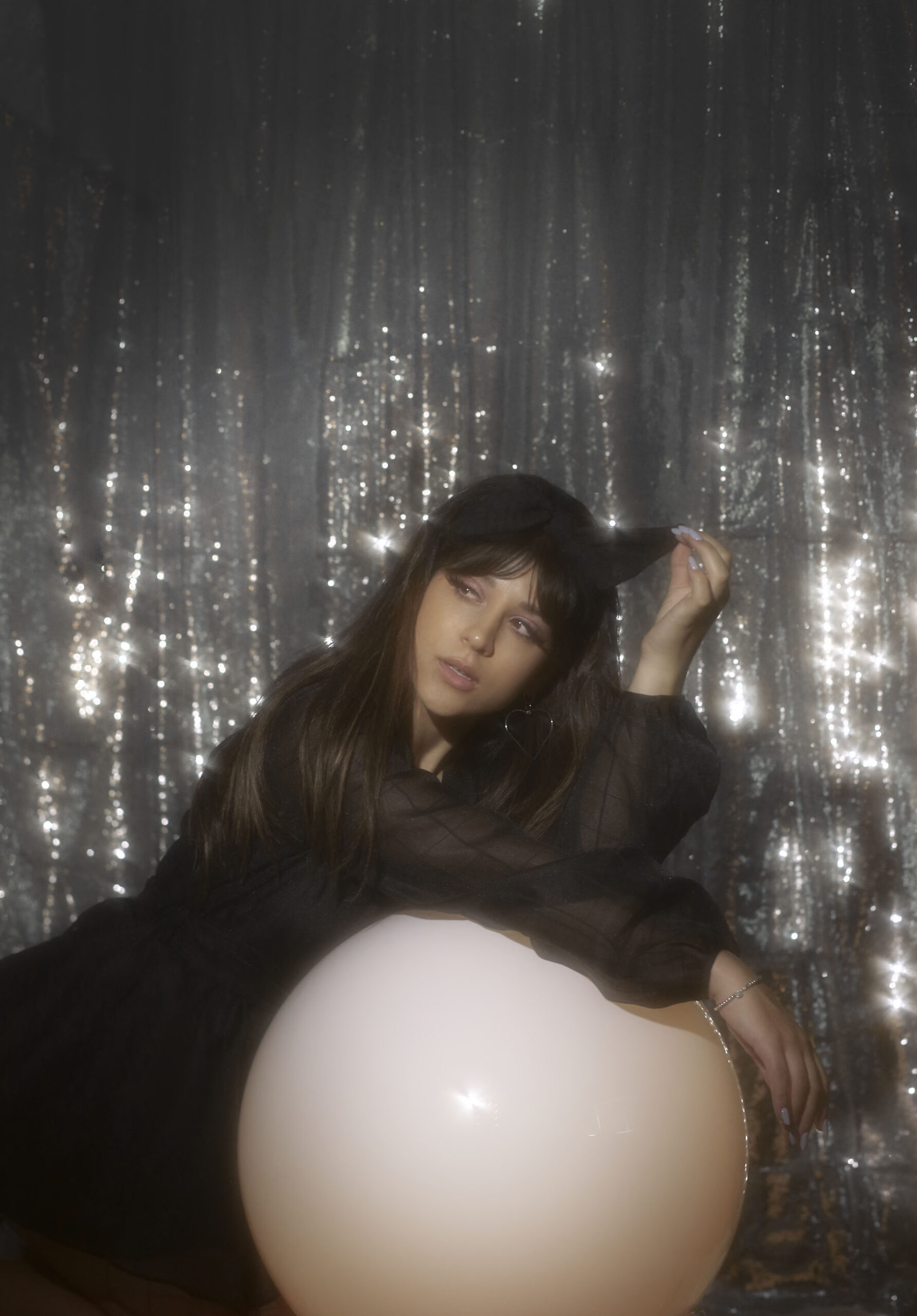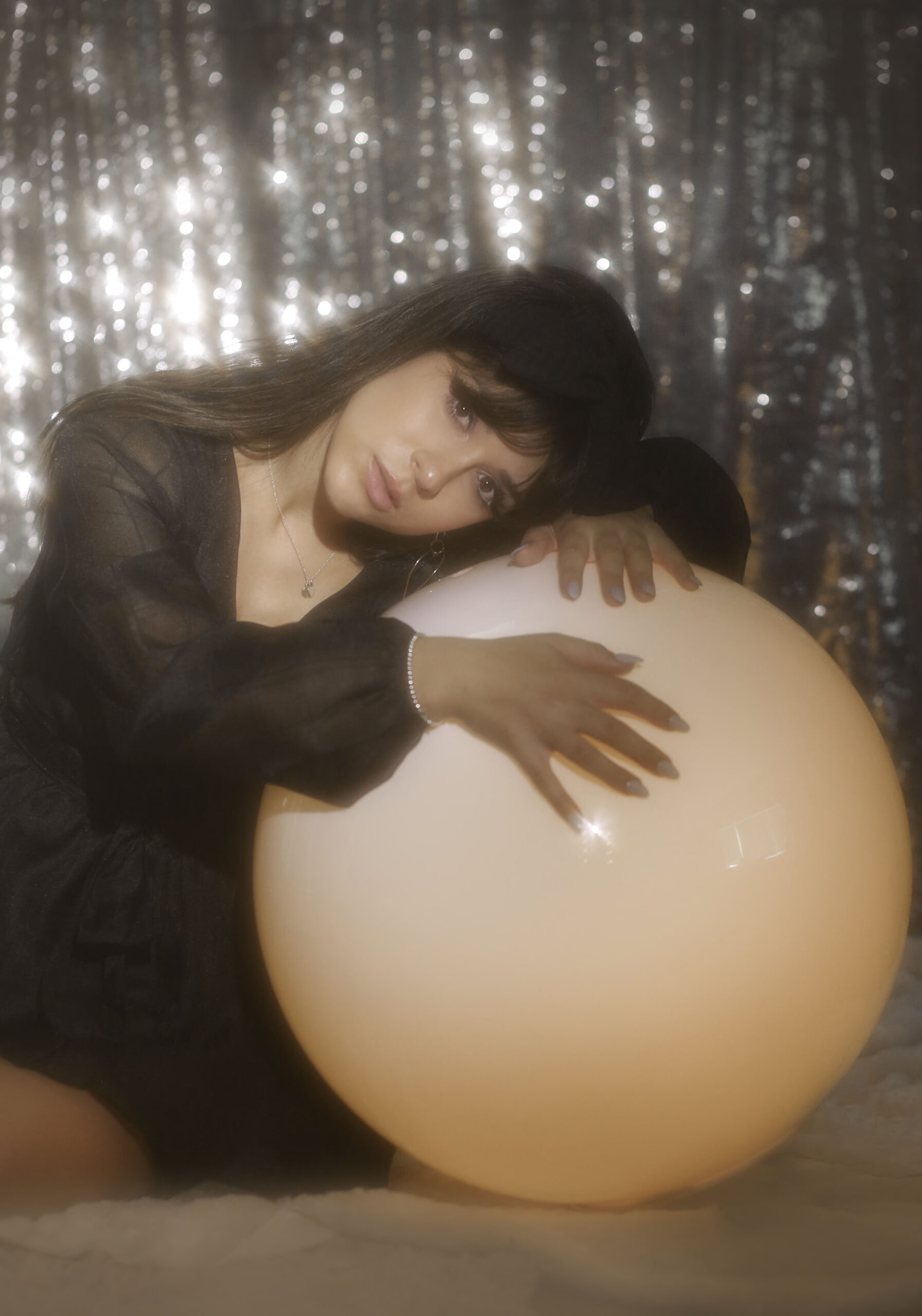 Who is an artist or band you look up to these days?
At the moment, I admire Yung Blud – he's a fantastic vocalist. He's also fearless when it comes to being himself.
Any future projects?
Yes, I'm planning on releasing a new single in 2022. It's going to be a sad one, so keep an eye out!
What does music mean to you?
Music is so important to me and is the only thing that keeps me sane. It's helped me get through many hardships in my life and it makes me feel alive. I don't know what I would do without it.
How would you describe your sound to someone who has never heard you?
I create dreamy cinematic stories through music, with truthful lyrics. I create an experience.