NEWĀRK are an explosive and innovative hip-hop duo from the Netherlands. Currently Rotterdam based, two multi-faceted artists Wessel Slager and Zep Barnasconi together create soundscapes that differentiate from the everyday. Their name stands for 'alternative languid hip-hop music', and this is certainly what this creative pair bring to the table. With a plethora of material at the ready, they have performed up and down the country with their staggering live performances, and look to continue their momentum with their debut album 'Flowers That Don't Exist'.
The title-track of NEWĀRK's debut album creates a chill, soulful soundscape but sings about the expectations & imperfections in a relationship. It's a good-vibe but meaningful and that's what gonna change the world. NEWĀRK share more about the stand-out track:
"It is about the feeling that the women in my life gave me. When I got close with a woman it always felt like we knew each other so well and nothing's going to stop us but in the end there's always that little thing that you want and the other one doesn't. Both ways. The flowers that don't exist are not bad at all. I think most flowers are very beautiful but I don't blame the ones that don't exist."
The duo have a chemistry that has formed over time, and have now effortlessly created a seamless and harmonious concept and sound. Being life long friends has brought a real energetic feeling and presence in their music, combining their love for jazz, hip-hop and pop all into one unique offering.
With a concrete focus also on their visuals and representing themselves in a whole new light, NEWĀRK have created their own brand of emotionally fuelled alternative hip-hop, and 'Flowers That Don't Exist' trademarks this direction.
What's your story as an artist?
We met in middle school, it was a school for music. Zep studied drums and I was in the keys department. We were friends from day one. Started making music together. That was basically how everything started. The fit was perfect. Zep with his perfect clean ears and passion for sound and beats and me for the melodies on keys and the lyrics. Making music together was always our daily routine. But growing up together and sharing the same dreams is the most amazing thing ever happened to me.
What inspired this last release?
The oldest tune on this album is 3 years old. I had an on/off relationship for a long time. This inspired me the most. I couldn't stop writing about it… After that it was very hard for me to commit to someone. That's where all my songs from this album are about. We all know love ain't easy hahah. Putting that feeling in my music is the only way I can handle and accept it. Giving it a place.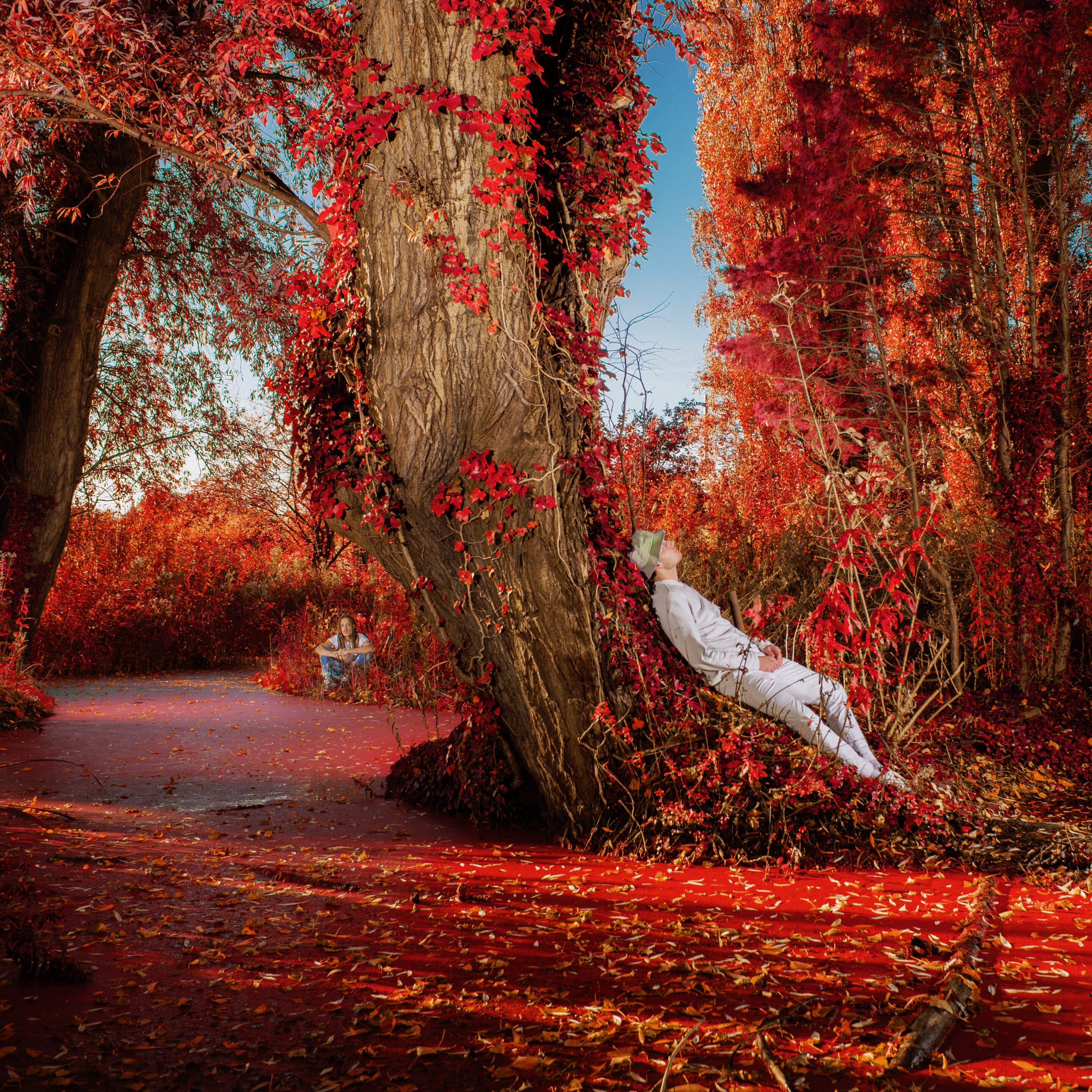 Do you get inspired by other art forms?
Yes I do, I love photography. Our main photographer Abe inspired me by the way he made the artworks speak to the music. The way the photo makes the music even better is wonderful. When I saw that process I started looking in a different way to photography.
Any funny anecdotes from the time you were recording or writing this?
I wrote Euphoria in a forest with bisons around me. The smell was not so nice but I'm glad they were there.
What's your favorite place or environment to write?
My home studio or Zep his studio. I'm feeling the most comfortable in those two zones. We have everything we need to do our thing there.
What's a record that shaped your creativity?
Oh damn, that's not one record. I've listened to a lot of music but some examples are 'Sgt. Pepper's Lonely Hearts Club Band' by the Beatles. And records like 'Yeezus' by Ye. The sensitivity that they create with sounds and lyrics is a true inspiration for me.
Who is an artist or band you look up to today?
I really like Frank Ocean. The way he made his way in this industry is an example for everybody. I love his aesthetic and his music is way to nice.
What excites you the most about what you do When your story is going to be shared with the whole world, and people can relate and enjoy it. That feeling is such a pleasure for me. WE'RE NOT ALONE.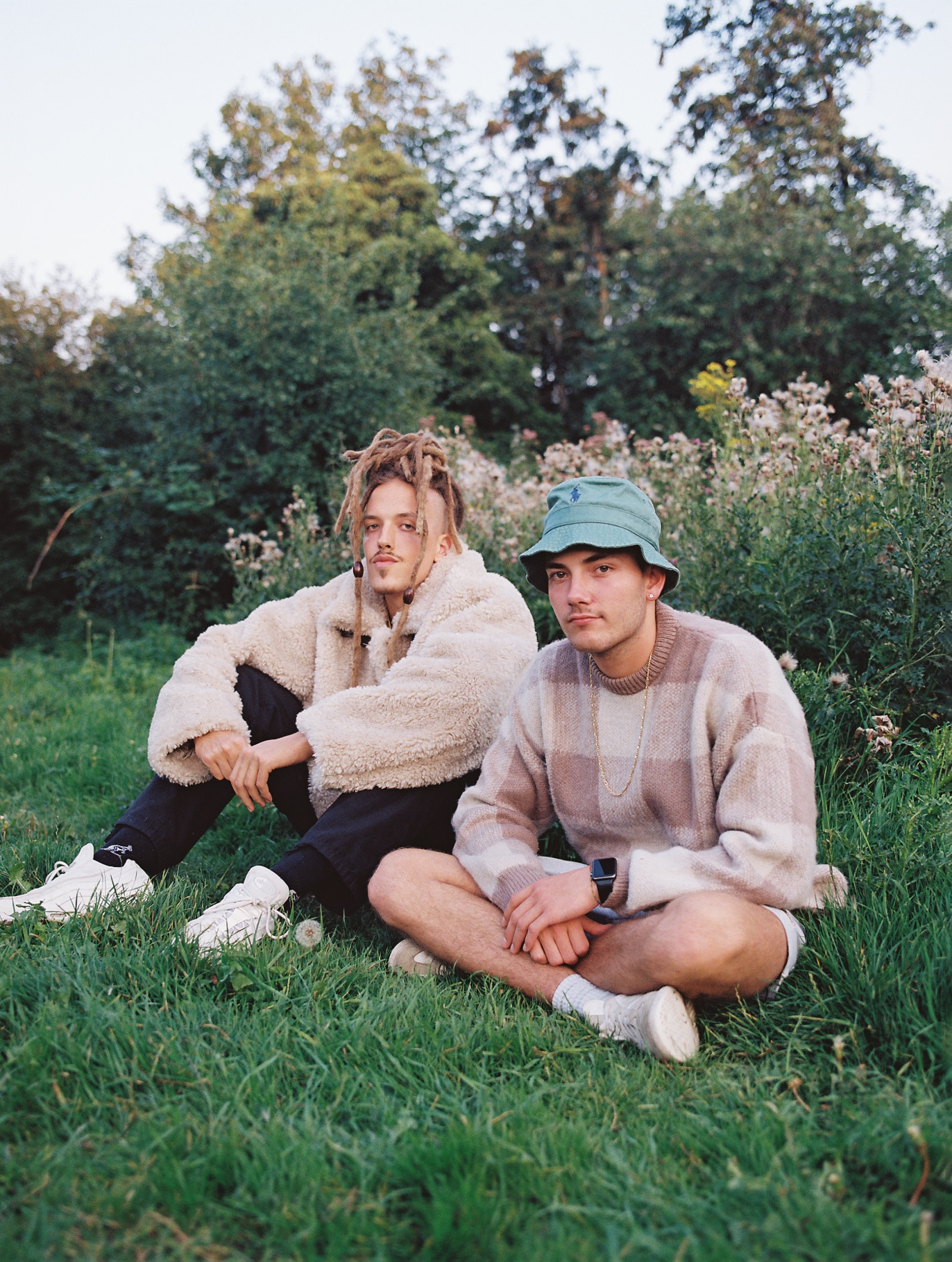 What is your view on genres and music styles since you mix a lot of them in your music?
My music taste is very, very broad. I listen from The Beatles, Mild High Club, Oasis, David Bowie to ASAP, Young Thug, Frank Ocean, Thierra Whack, Mac, Ye to Tame Impala, Dean Blunt, Oklou to Miles, Bill Evans, Chad Baker and I can fill this whole interview with a lot of great artists. I grew up with a lot of jazz/classical influences and when I went to middle school I discovered there's so much more and I think that's an amazing thing. When I make music I can't make one genre because I like a lot more.
What does music and art mean to you?
Music is art right? But yeah it means everything to me. My whole life is based on that. I can't do anything else. I like the way artists always have their own stories and if they haven't you can feel that. The pureness of art makes art art.
How would you describe your act in one word?
Dreamers