"Excuse my language but my new song James Brown fucks. The video fucks basically. this whole shit fucks baby, I'm acting up. And I hope you enjoy the ride." Says recording artist WATSON.
No excuses needed. It's the truth. Just like it's the truth that he has dropped his latest single James Brown, alongside an exclusive partnership with OnlyFans to premiere the music video's uncensored version.
A portion of the subscription, gift, and merchandise proceeds for "James Brown" through the OnlyFans platform will be donated to the Urban Justice Center's Sex Workers Project.
UJC works to protect the Human Rights of Sex Workers, while simultaneously battling the problem of Sex Trafficking. Watson values and respects the OnlyFans platform for not only being a place to market your content and business, but for promoting safe, positive sex work empowering body-owners themselves.
At the end of the day, this is not a standard "music video premiere," it's part of an overall mission to normalize sex work and safe work environments for their community.
WATSON is the sub-ego of an Automation operating as an American recording artist. Influenced by a palate of diverse music, Watson touches all genres including a mix of Eclectic SadBoi Pop, Sex Rap, Future RnB, Internet Alternative and Post-Pop Indie. Through modern engineering, WATSON has pioneered a revolutionary method of melody.
Innovative proprietary technology allows him to cut out the middleman by always sanitizing his hands directly instead of his music—so you never have to question whether your intelligence is being insulted. You can find WATSON now in the astral plane, west of the 101. He'll be back in 10.
"James Brown' was produced by PrettyBoyRon and it showcases the range of musical intuitiveness LA's emerging talent has to offer. With a discography that mixes between Future R&B, Indie-Pop, and Emo-Rap – Watson's artistry does not stick to one tune. "James Brown" is a bass-bumping party anthem made to blare through even the most exquisite of speakers.
Last year Watson had released his debut EP "Hallelujah, I'm Free," whose single "Dance Alone" became an instant Tik-Tok sensation.
Follow @TheOnlyWatson OnlyFans to get an uncensored look of the music video release.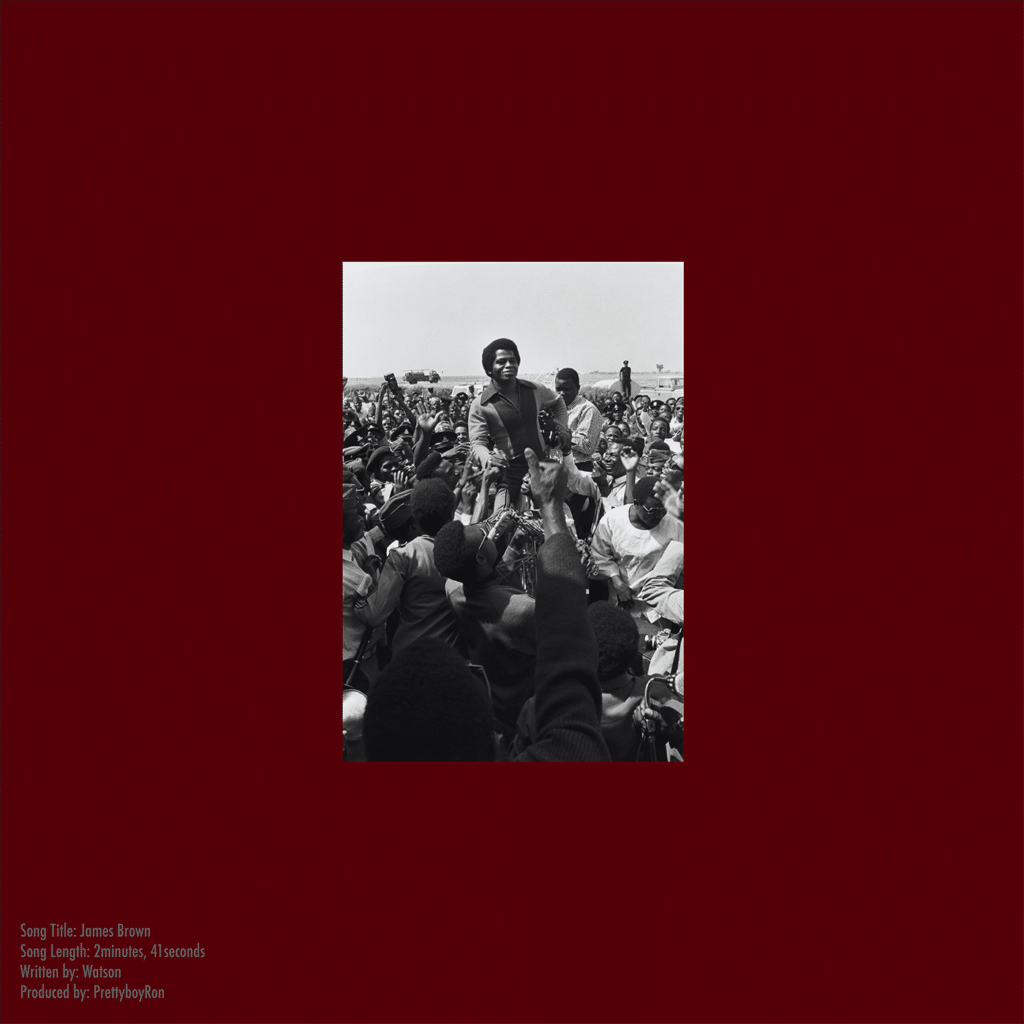 How did you get into music?
Freestyling with homies. And Kanye's 808s & Heartbreak.
Who are your all-time musical icons?
Gucci Mane, Lauryn Hill, Key!, Kanye, Cudi – in no specific order.
What is your creative process like?
It's either a calm storm that flows. Or a hurricane that just so happens to have a tempo.
What inspires your lyrics?
Friends, family, lovers.. Sometimes colors. And of course Space & Ocean documentaries.
Do you follow other art forms to draw inspiration from for your music?
Yes, for sure, but also those crossword puzzles they leave in the waiting room in the doctor's office.
How are you dealing with Covid preventing you from performing live?
I never cared for performing live…don't get me wrong it's fun at times – certain songs set the mood to rage on stage, and I definitely dig a good diddy bop in front of a few hundred people, but I'm good waiting for the right time.
What's the future looking like for you?
Chaotic, respectfully.
Who inspires your style and aesthetics?
The sun – this burning intensity that you can't help but notice and feel. You fear it's gonna explode any day and leave you in darkness.. that's me.