At just 16 years old, Lucid Kidd is showcasing a mixed bag of his own carefully crafted, production-minded beats, striking melodicism, and an impressive rap flow, making music that is at once exhilarating and emotional. It is an unguarded reflection of the chaotic whirlwind that is coming of age during a pandemic, and of having to watch the turmoil in Ukraine unfold from a close distance in his native country of Lithuania.
Of his new song and video, Lucid Kidd says, "'Nothing Back' is a song about the escape from betrayal. It depicts the vampires as these fake people that are always draining your energy and using you. The song expresses leaving all these vampires behind and finding your own path, because walking alone is better than being surrounded by fake people. The music video contains lots of colours which represent the escape from the greyness of fake people and becoming your own colourful individual."
1. How would you identify your act and your music?
I have created lots of different music and my music is evolving through the years. I have done some hard rap/trap with distorted 808 etc, I have done Rnb, melodic rap, however recently I started exploring emo rap. Most of my songs recently released and on the upcoming EP are pretty different in the emotion and energy I am delivering, however all of it has the same sound to it. Even though at the moment I am exploring emo I will definitely explore and experiment with many other genres.
2. What kind of correlation is there between emo and rap in your opinion?
In my opinion rap is more based on lyrics and hard/pure energy and emo is more emotion and connection. You can combine any genre together, and listening to my music you can clearly hear the connection with emo and rap.
3. How do you handle all this work and creative load at such a young age?
I believe that creativity is the driving factor for art and music and it is never stably present, especially with so many things happening in my life. It is not easy to deal with so much at a young age and you get placed in a position where you don't have enough time for everything, thus you need to prioritize what's the most important at the moment and what can benefit me the most.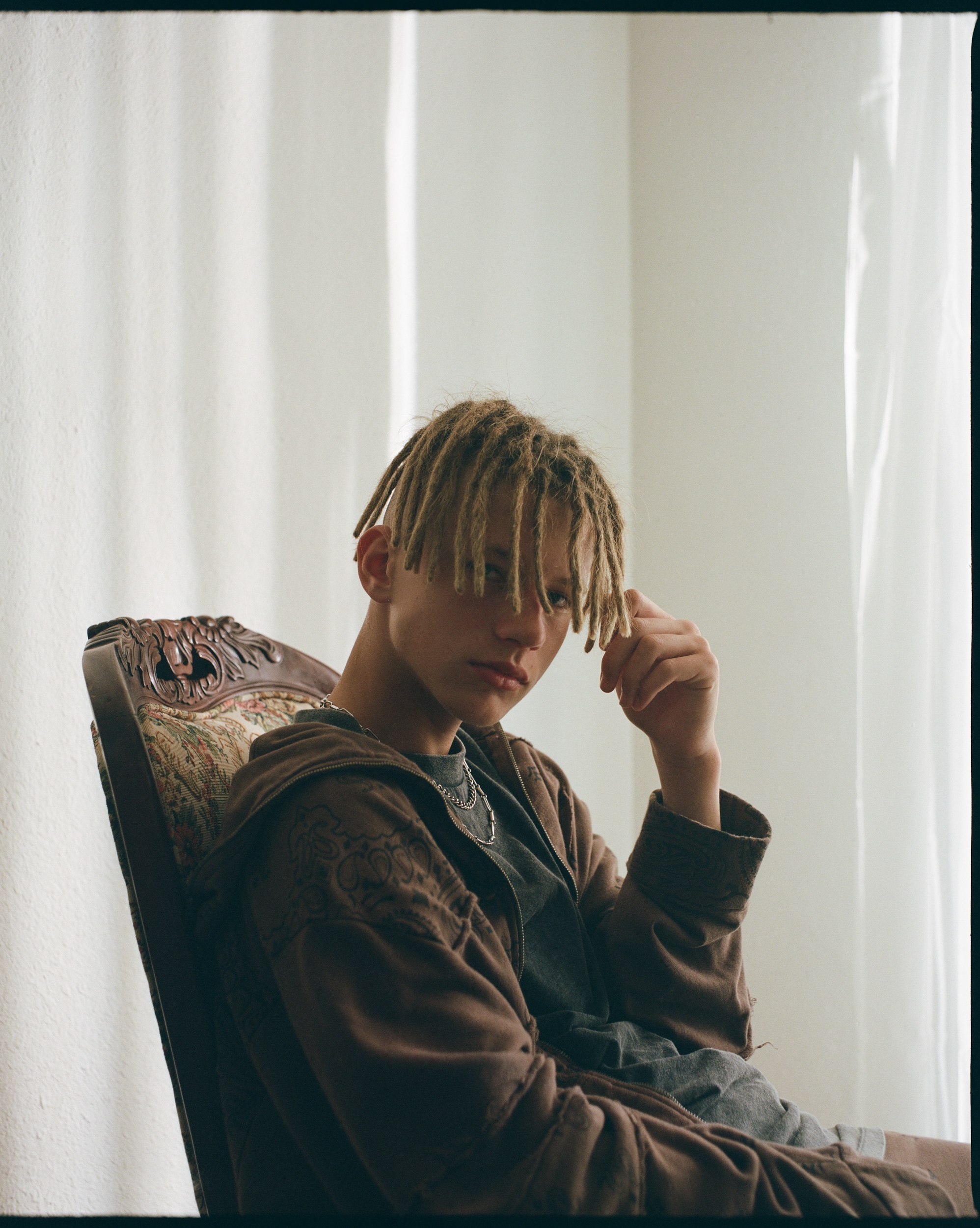 4. What inspired Today and Tomorrow?
Throughout my life I have struggled to find true love, this song expresses my assumption of what true love might feel like. The lack of presence of true love allowed me to try to explore it from the musical side of me.
5. What's the story behind the music video?
I really like to keep my videos up for interpretation, but this video was pretty literal if you don't dig too deep. It is basically 2 different lives which interconnect through the feeling of one's absence, and loneliness. The girl was looking for a better path of life and I was looking for her until at the end we finally met.
6. What are you trying to say with your music at the end of the day?
I am an artist exploring, experimenting, and learning. My music can appeal to many people but certainly not everyone, therefore everyday I learn new things, face new experiences and become a better version of myself. As I learn these things I try my best to transform these emotions, experiences and lessons into my music and I believe it will find its audience. Following me as an artist and my music, you see my development as a person and you can become a better version of yourself, meaning we grow together. Or you can just vibe to my music, don't always gotta dig it that deep, it will benefit you naturally, even if it's just making your mood better.