London-based R&B singer, songwriter and dancer Shantelia Selina shares her sensual new single 'All Night', out everywhere now.
Naming Tems, Stefflondon and Aaliyah as her main influences, Shantelia thrives off being able to experiment with the emotions and feelings she's able to convey with her music. Co-produced by Shantelia and ENZ, 'All Night' incorporates slick beats with Shantelia's sultry vocal delivery, offering a message of empowerment and embracing your confident and sensual side.
Speaking of the track, Shantelia says, "I wrote this song to encourage people to just enjoy the present moment, be open to love and to own your sensual side as a woman – embrace your confidence! Have fun with your experiences and try not to overthink everything if it feels right at that moment. For men, I want them to catch a vibe and feel good about themselves.
Tell us about the genesis of your project All Night
I actually freestyled All Night with my producer. I was into a guy at the time and I didn't really express my thoughts towards him so my producer just asked me to say anything that comes to mind and that is exactly what I did. We then began to produce a beat around my harmonies and vocals and I noted down melodies and the exact instrument I felt I heard in my head which helped create the track. I also decided to put hindi into some of the lyrics to represent my heritage.
What should a song or piece of art communicate in your opinion?
Being yourself, I write my own music at present. Art is expression and no one song should be the same. It's a freedom of expression to communicate to people who may relate or feel the same way and appreciate your creation no matter how big or small – art is art.
Who were your top 3 artists last year?
Chris Brown for sure. He can dance, act and hit vocals amazingly in person. His live performance is great too.
Tems – I worked with Tems as a professional dancer on one of her latest music videos which is yet to be released. I'm half Nigerian and it's nice to have representation in a strong empowerful image in the entertainment industry.
Stefflon Don, I enjoy her music and as a dancer her music is a vibe to choreograph to.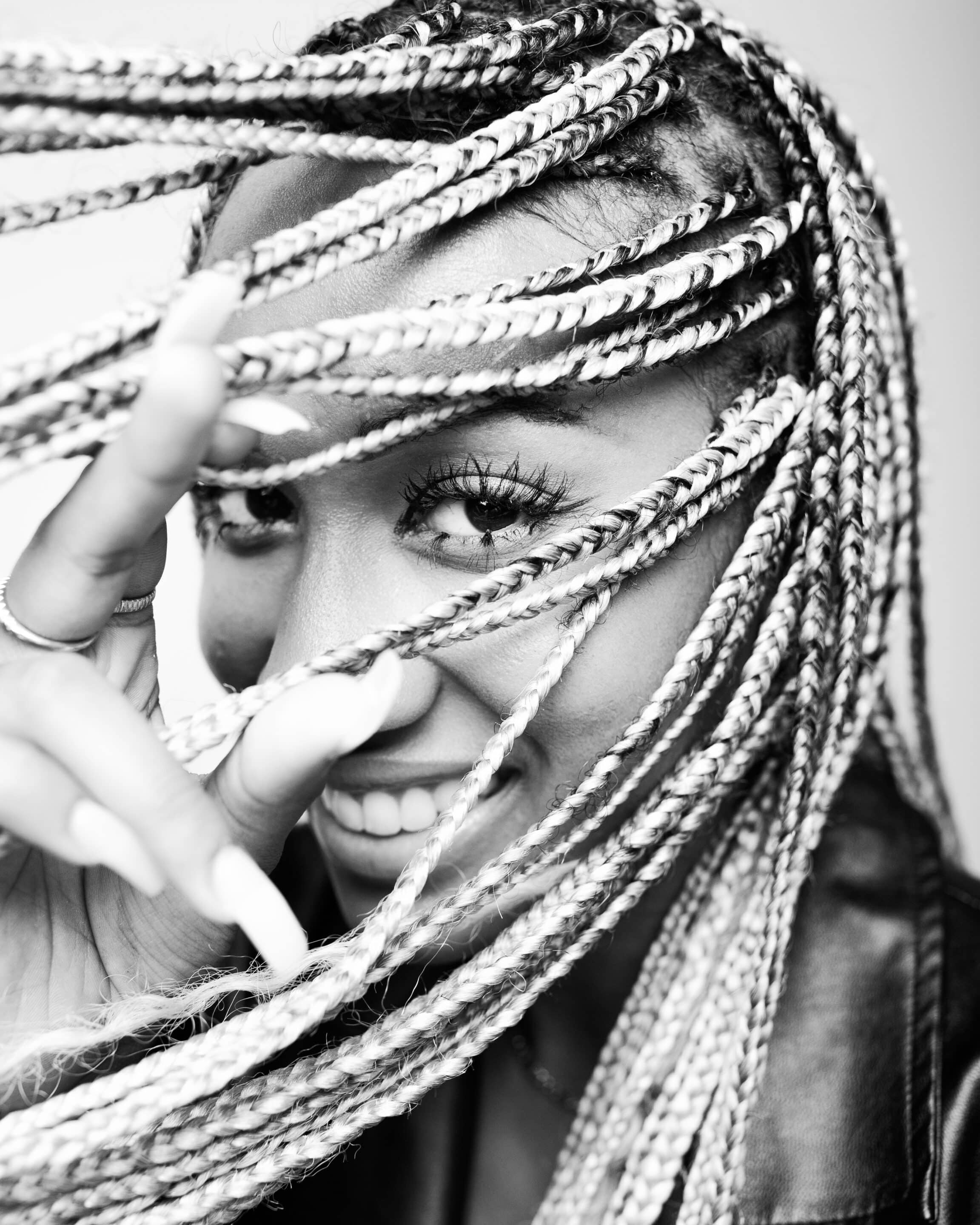 What do you do when you're feeling uninspired?
I think of the reasons why I started creating music in the first place. I'd rather rest for a day or two than quit. I always remind myself to not let myself down because I know who needs me. I want the best for myself so I can give the best to those I love the most.
What are your 2022 projects and goals?
My goal for 2022 is to finish off a mini EP for 2023 as well as land my first festival performance for 2023 summer.
Favourite movie or TV show?
I love American Gangster and Scarface movies. I am a big fan of the tv shows 'Never Have I Ever' on Netflix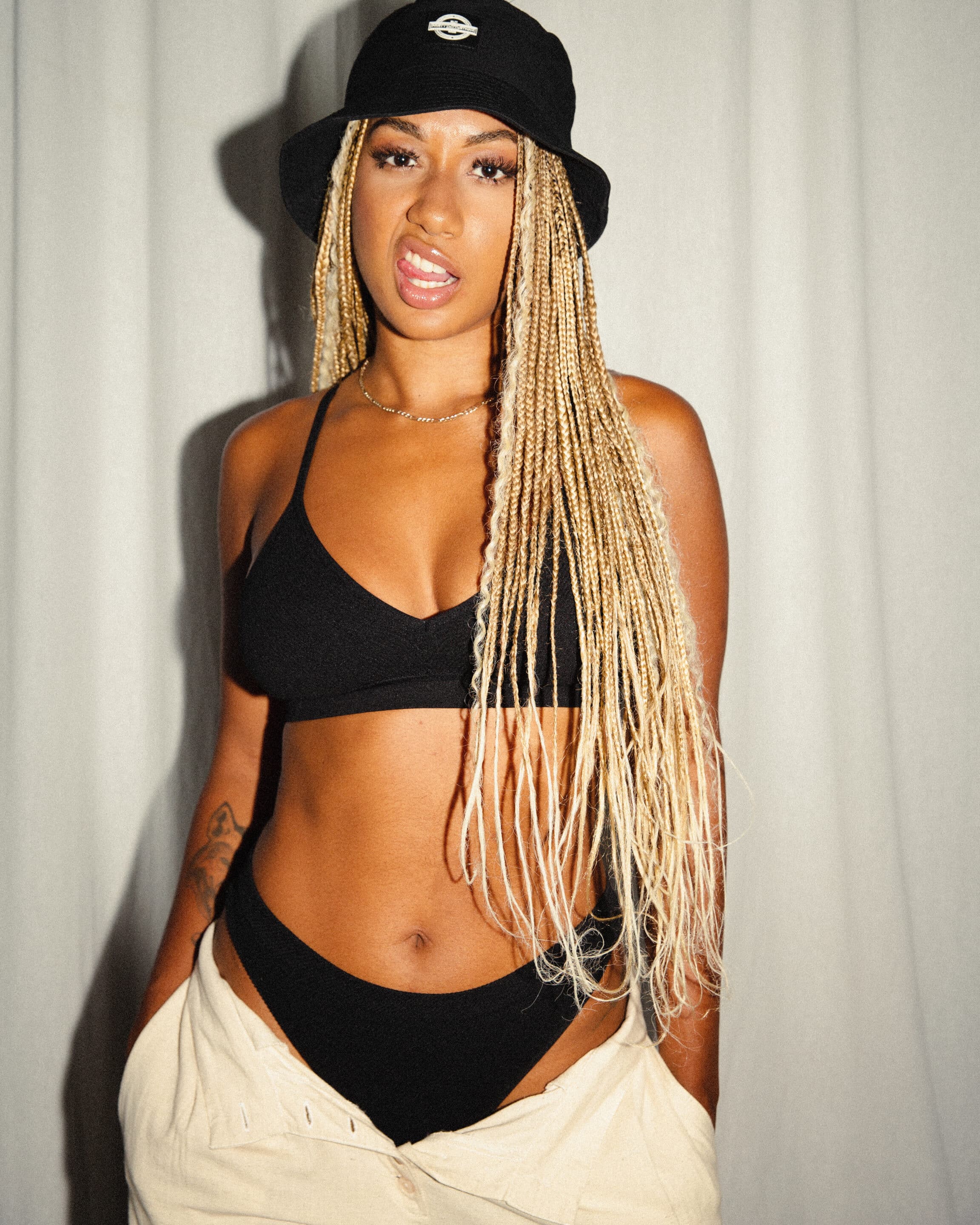 Tell us about your latest release and how it came about
All Night was written about a guy I was into. After I wrote the lyrics, I wanted it to be a sensual song that embraces thoughts that are perfectly natural. A song that all genders can vibe and relate to. To be confident in being yourself and freely expressing this side of yourself without judgement.
What is something you would want to change in the music and entertainment industry?
I've actually had males within the music industry telling me what to do or what they think will work. I think it would be nice to work with more females within the music industry. I am real go-getter and hard headed person once I set my mind to something – there's no stopping. So my ultimate aim is to sing, write and produce all my own music.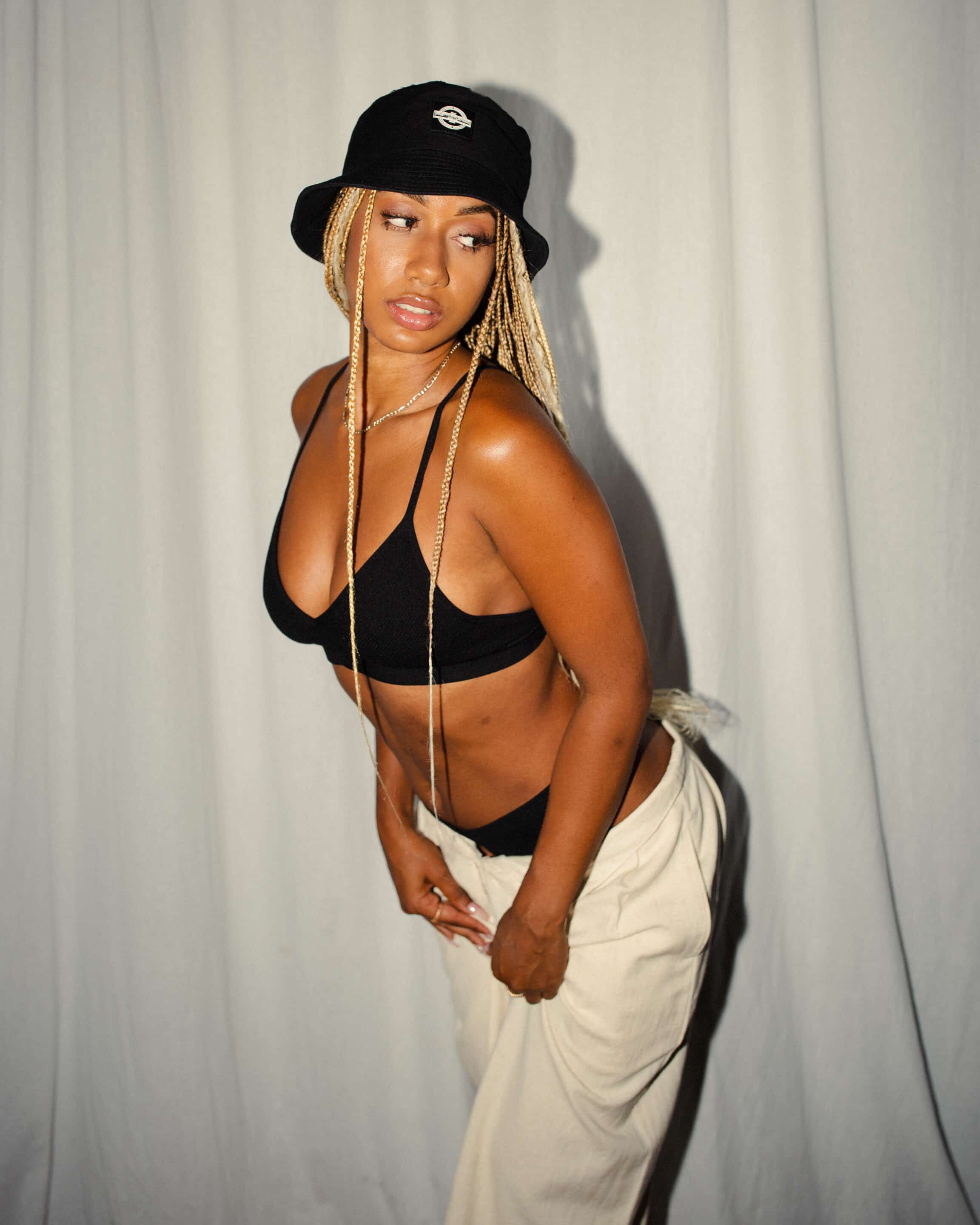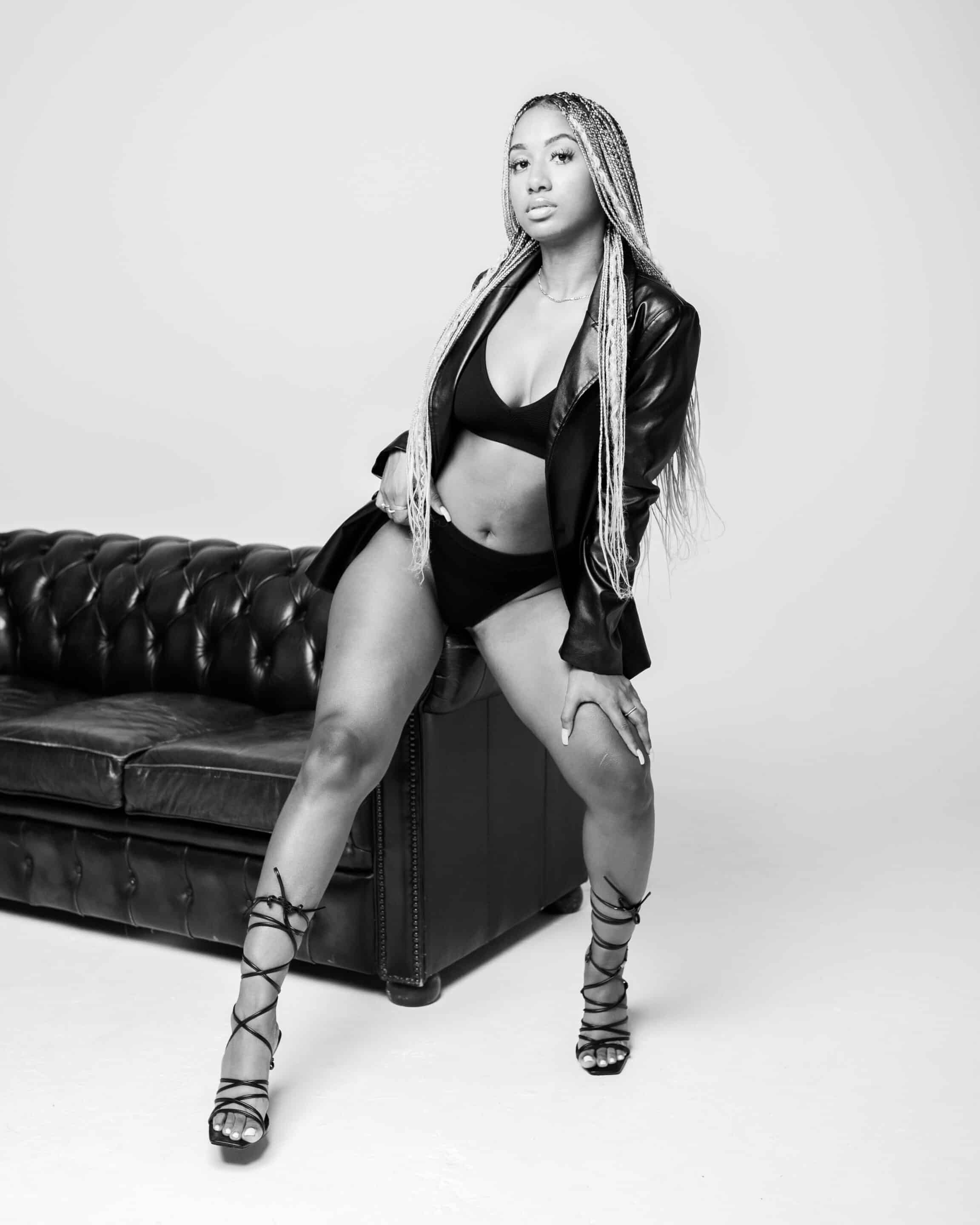 Can you outline your creative process?
My creative process changes all the time. Something may inspire me, an idea pops into my mind or a situation happens and the only way I feel best I can express is through writing. I'm also learning how to play the piano so I can use that to add to my creative process
Who inspires your style and aesthetics?
I LOVE American artist Coi Lerays style! She is probably my go to fashion inspo at the moment. She's bold and expressive. I'm very here for it!
What is the achievement or moment in your career you are the most proud of and why?
3 things, one actually relates to dance. I choreographed a show of 40 dancers and 120 attendees came to watch. We put on a show and sold out. My second would be that I've just completed my first campaign which is about my music and will be performing at a gig for my first live performance.
What do you think an artist should sing about nowadays?
Anything they want. There should be no rules about what someone sings about. It won't always resonate with everyone but it will with those who love your music.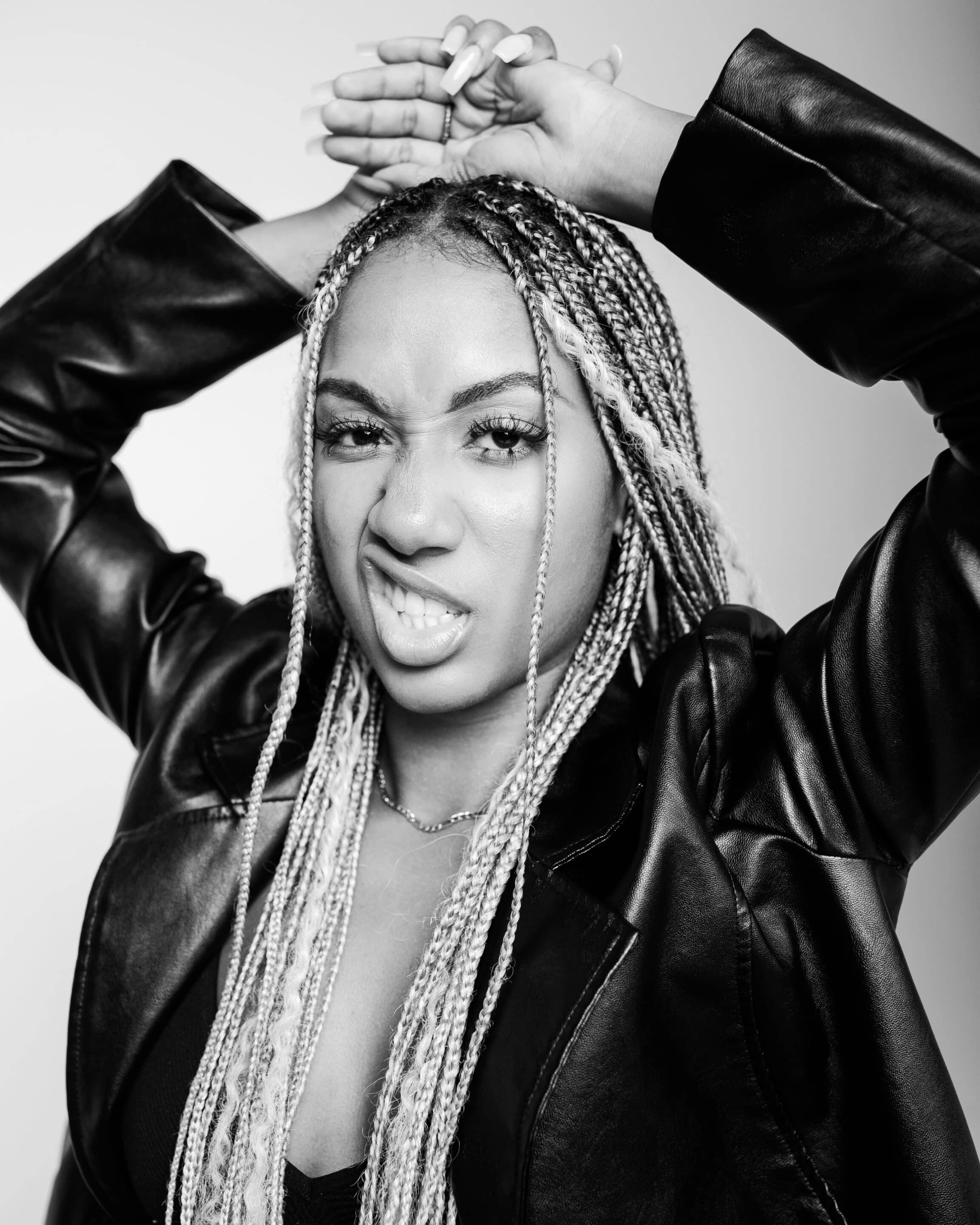 Do you have any regrets?
No regrets, just lessons. Life is too short to regret choices I've made. They can't be undone, just move forward and live with making better and wiser decisions.
What is some piece of advice you would give to yourself right now?
NO LOOKING BACK! We've got work to do baybeeee. Anyone who isn't here now isn't there for a reason and it's a blessing in disguise.
There is no time to compare but to be the best version of yourself.