How many times within the last month or so have you found yourself taking a three hour long bath pondering about how to escape this god-forsaken, virus-infected, decadent reality? This world is yours, they say. Well, you can keep it!
Over the past few weeks, we tried our best to provide some resources to help you escape your four walls: we curated playlists, recommended movies and streamed live music; but here's a game changer: Boy Smells.
Boy Smells is a cool and hip LA candle brand that recently scored a partnership with Country superstar Kacey Musgraves and dropped a candle named after her famous track "Slow Burn". We're big fans of theirs here at Mundane and we were so excited when we received some of their items we thought it'd be a great excuse to get out of the bathtub and practice some (visual) escapism ourselves.
The Cinderose candle is a mix of light orange and note with harsher smoke, cedar and birch tart which is supposed to "expose the sinister side of the familiar" and create a scent "both beautiful and troubling".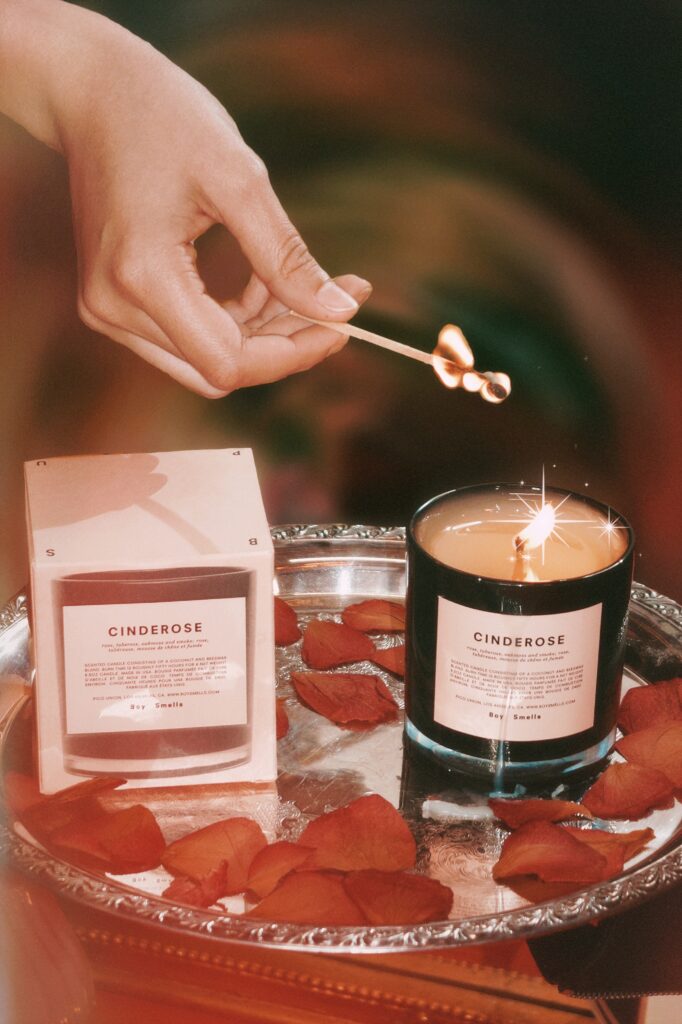 Photography: Sammy D0pecinema
Ash, as the name aptly suggests, is smokey and woodsy while still releasing a thin aroma of juniper berry. If this candle was a mantra it would read: "sometimes you have to burn everything down to start new". Nothing could be more up to date with the current state of affairs.
Finally, Cashmere Kush is the brand's best-selling green scented candle which features notes of amber, cashmere woods and powdery musk. It also contains dried cannabis flower which it certainly reflects in the deep and inebriating scent.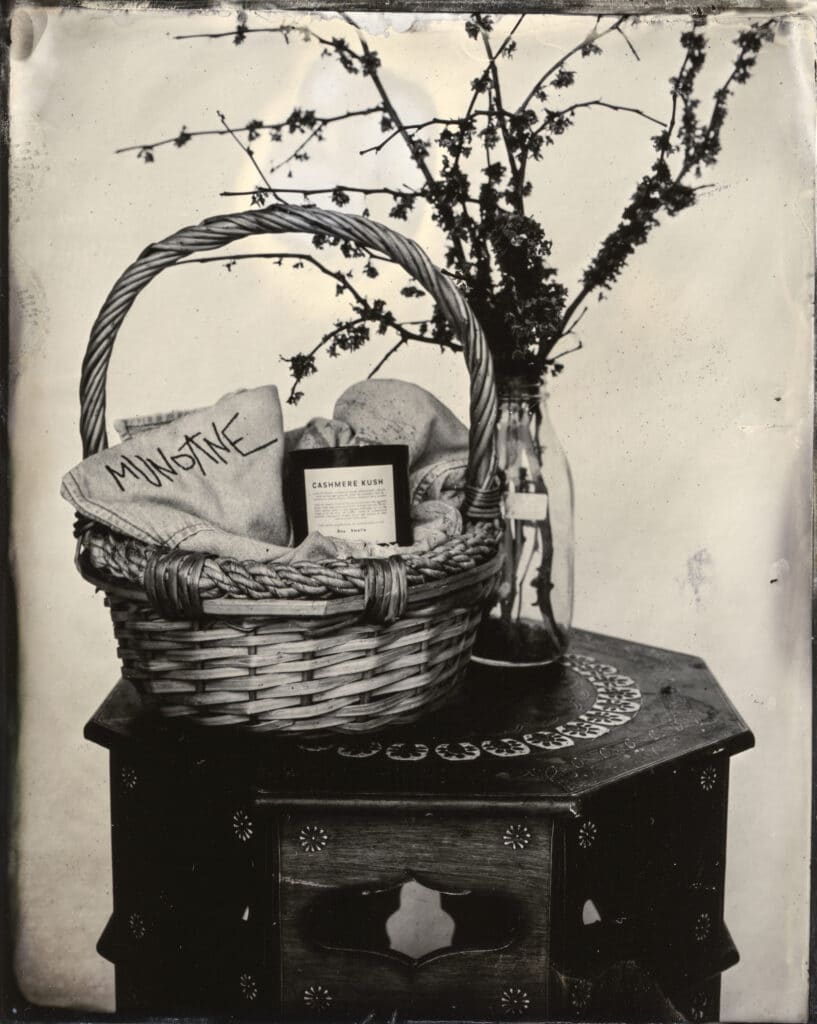 Tintype Photography: Robbie Stillwell
Each one of these candles is sold individually as a standard 8.5-ounce candle ($32) on Boy Smells online store.
So, do yourself a favor and light some of these candles next to you while you take your daily bath and let your mind take you places. After all, only you're allowed inside your head and since that's pretty much the only thing left to do these days, do it right. Get a little help from your friends at Boy Smells.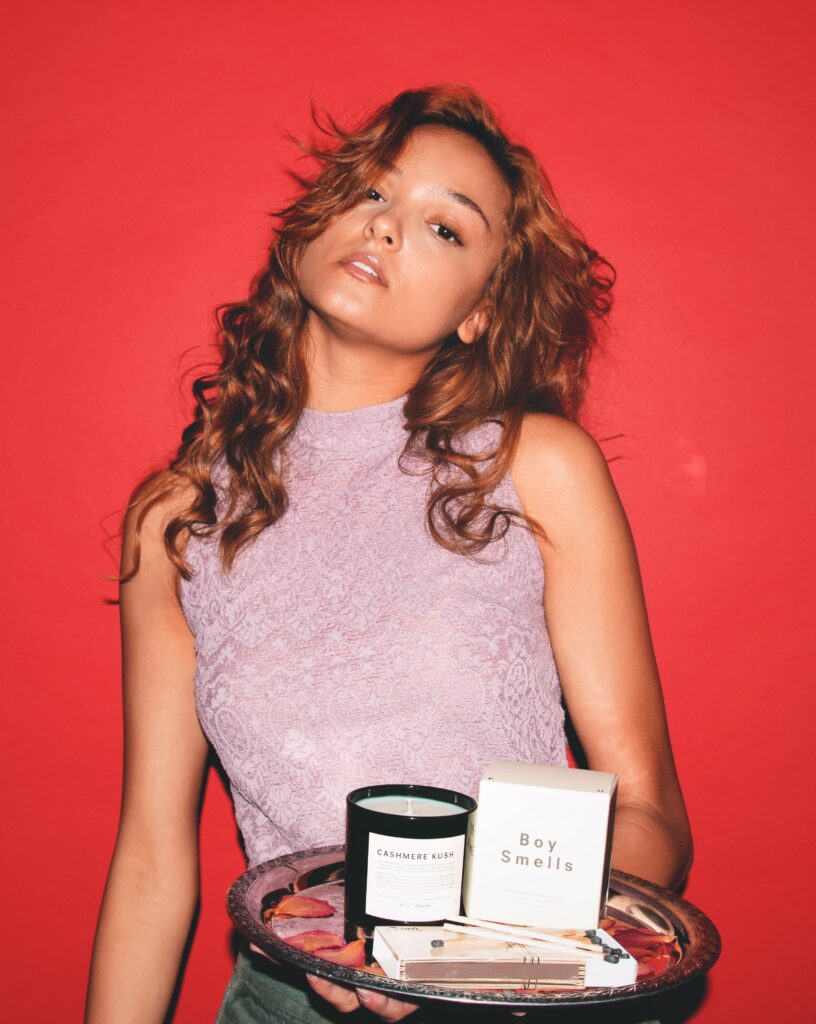 Model: Zhelsea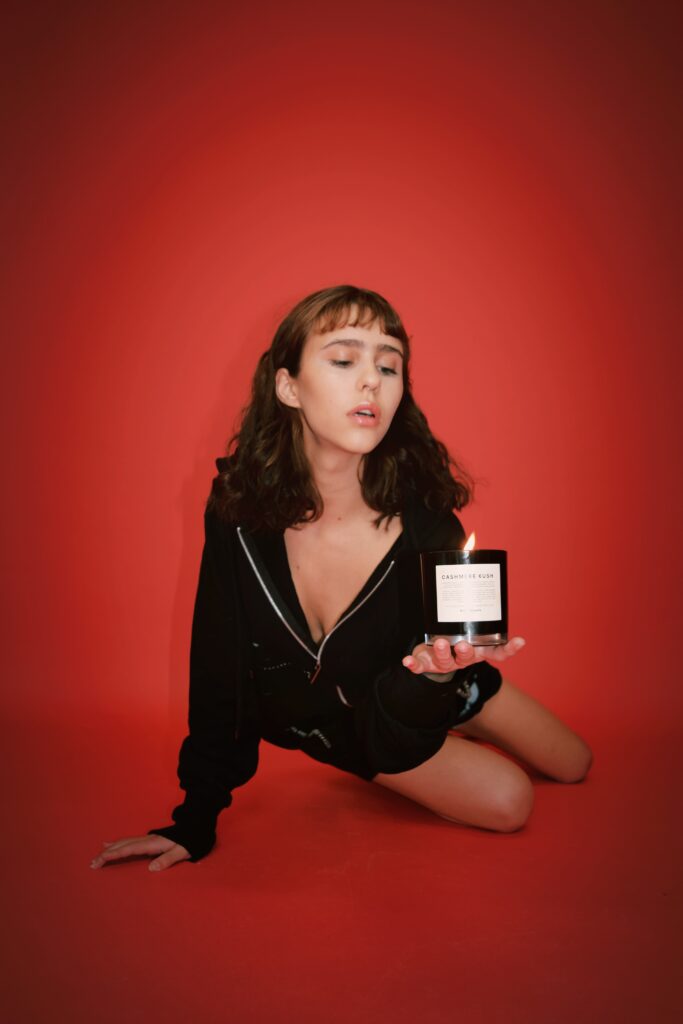 Photography: Sammy D0pecinema
Model: Kendel LeGore Fashion: Mundane Clothing HMU: Katie Davis