Photo Credit Sharum Ari
Dead Sara's third album and first for Warner Records, Ain't It Tragic, is what the band has strived to achieve for their entire career. The songs, which mark a turning point for the Los Angeles rock trio, were written, recorded, and produced during the pandemic, showcasing the musicians fully coming into their own, on their own. Co-produced by drummer Sean Friday along with Noah Shain, who helmed the band's prior two full-length albums, the album resonates with catharsis and authentic vision, propelled by a desire to take things to a higher level, musically, melodically, and lyrically.
While Dead Sara; Emily Armstrong (vocals/guitars/songwriter), Siouxsie Medley (guitars/backing vocals) and Sean Friday (drums/programming) had started writing a few songs for their next album ahead of the pandemic shutdown, in April of 2020 they realized there was nothing left to do but make music. The band encased themselves in their rehearsal space and began recording the album as a trio, with virtual input from Shain along the way.
What is the message behind your art?
A bit of DIY and deadlines! Just like the making of the album in a pandemic. We wanted to show what it felt like writing and recording these songs.
What are some sources of inspiration for your lyrics and storytelling?
It really depends on the song. It could be a movie I saw or a little blurb from the news that triggers something in me. And then from there you can write the story you want or what leads you there. It's quite fun getting to create a world essentially with your own characters.
Who is an artist that you look up to more than others today?
Brandon Flowers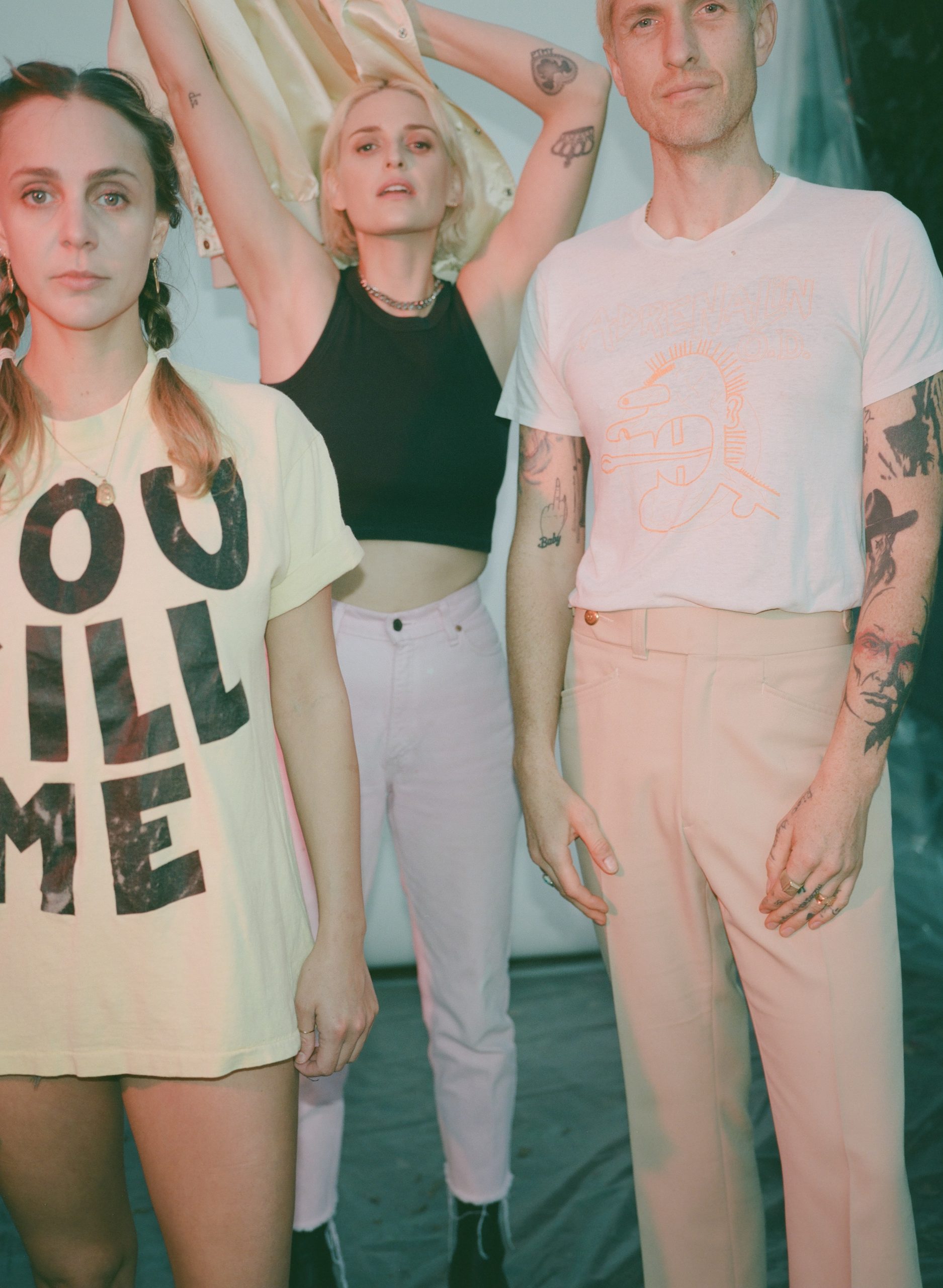 All time favorite record?
Jagged Little Pill
Tell us about your latest record and how it came about
We started writing it and we were actually about to head into the studio before the pandemic hit but we then diverted into our rehearsal place to set up shop and essentially learned to record more than just demos – hence Ain't It Tragic
What inspires your sound?
Whatever sounds exciting in moment of writing really. It's ultimately up to capturing the energy however that may sound for the song we are working on.
What excites you the most about being in a band?
Writing. The world of writing with a band. You just never know what will transpire in a room with everyone. It keeps us going.
Where do you see yourself in 5 years?
Hopefully not recording in our rehearsal space still! No real big expectations. Living in the moment as much as possible.
Your style is very original and elaborate. How do you take care of your aesthetics?
As cliché as it sounds, you just got to be you and stick by that.
What was the most daunting moment in your career so far?
Having to live up to hype.
Most useful advice you ever got?
Keep it fun. Life is serious enough.
Where do you think is going to change in the music industry and entertainment scene?
I think we've yet to find out. During lockdown there was shift in creativity that will hopefully surprise us.