A fashion designer and filmmaker — Detroit natives Shelton Hawkins Jr. and Caleb Joye know what it means to hustle and grind in a city as it slowly but surely "rises from the ashes." Together, they have poured imagery and emotion into a new short film about a city constantly producing raw talent.
Détroit à Paris was released on March 27 following Hawkins Jr. — owner of Étrange Studios — first runway show at Paris Fashion Week last February. After developing a relationship based on mutual appreciation for each other's work, Hawkins Jr. invited Joye to Paris to record a short film to inspire Detroiters who strive to be successful while staying true to themselves. They pieced together defining factors of Étrange Studios, the city of Paris and Detroit, and the Detroit underground where artists are emerging from.
Although they are creators of different mediums, the passion for their industries radiate the same vibrancy. "It's easy to work with somebody who's really good at what they do… He can see his vision, I can see my vision, and we can combine our businesses and make something amazing," Hawkins Jr. says.
Following the release of their film, Hawkins Jr. and Joye spoke with Mundane Magazine about the process of producing their short film and what Détroit à Paris means to them.
How did this collaboration between you two begin?
Caleb Joye: I saw the article about Shelton going to Paris Fashion Week, and he ended up asking me if I wanted to come to Paris and make a piece (film) for them. That sounded incredible, but I didn't want to get too excited or get too ahead of myself. But, everything ended up falling into place. I actually had planned a trip with my girlfriend to Spain and we were supposed to leave the day that Shelton got to France… I was already in Europe when I needed to be, so it ended up working really well, we just didn't take our return flight. We met and it kind of just felt like we knew each other for a long time… I consider him like a brother now.
What was the journey of creating this film like?
Caleb Joye: It was great. Me and Shelton kind of just clicked right away. Étrange Studios felt new, it felt fresh, it had like an energy to it that I was attracted to. I remember seeing these like,
digital characters that he digitally designed clothes onto… It felt like he had something to say with his designs. I wanted to make a statement for Étrange Studios and convey that Detroit is kind of on the come up and more people are realizing that there are really cool things happening artwise. That the people in the creative Detroit art scene have known about this and have been working and grinding towards this. I sat down and started to picture some of the main images and I wrote the scripts and then I brought it to him. He was all for it after he read it, and that's kind of when we were like, okay, we definitely have to do something because this concept is like, really strong.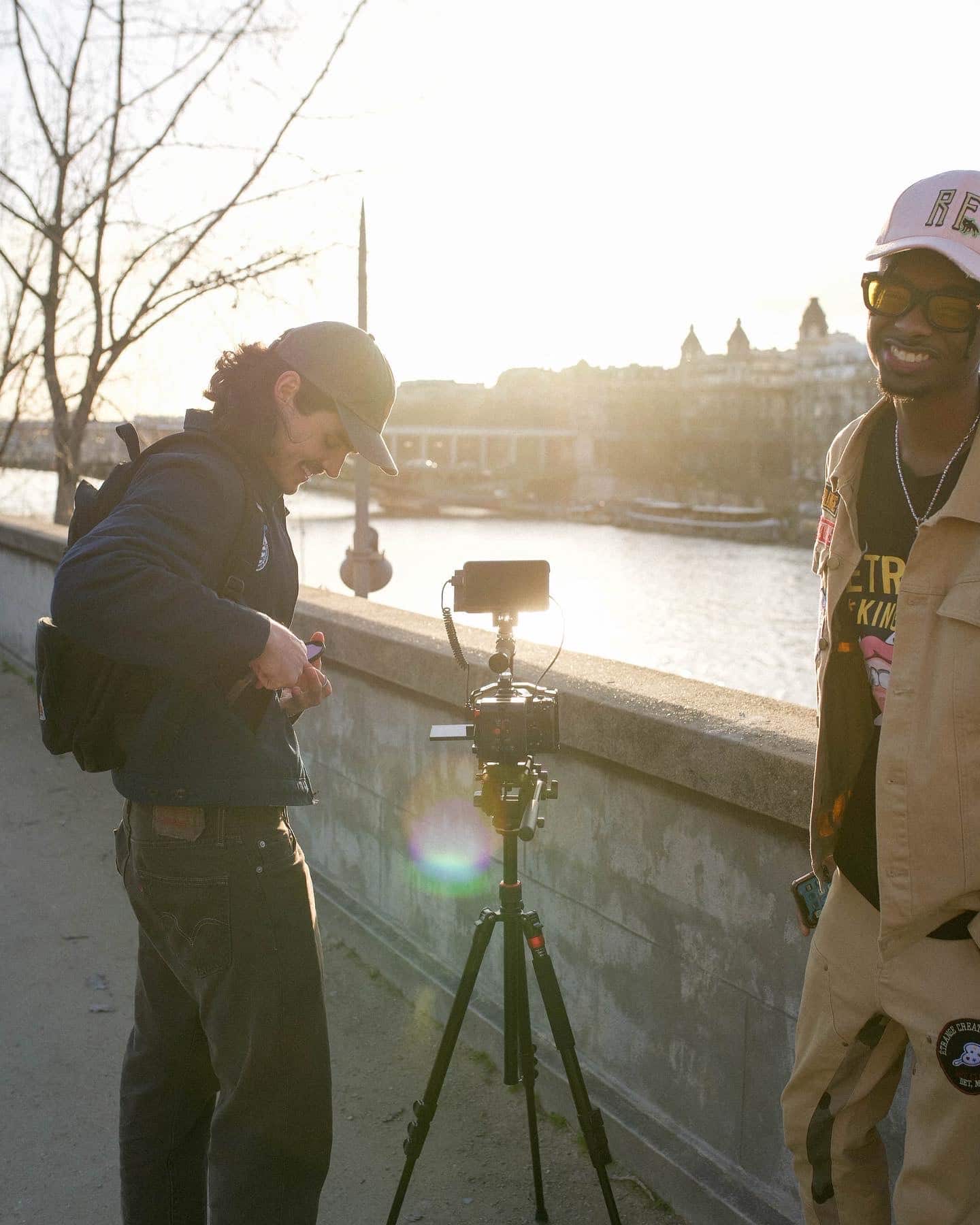 Photo credit: Tyler Vestrand
What do you want viewers to understand about Étrange Studios after watching the film?
Shelton Hawkins Jr.: We're here. Étrange Studios is here and we're gonna be here forever. There's gonna be longevity and I'm not just trying to be a one trick pony. I want to really make an impact on not only the fashion industry in the fashion world, but the world itself in the creative world.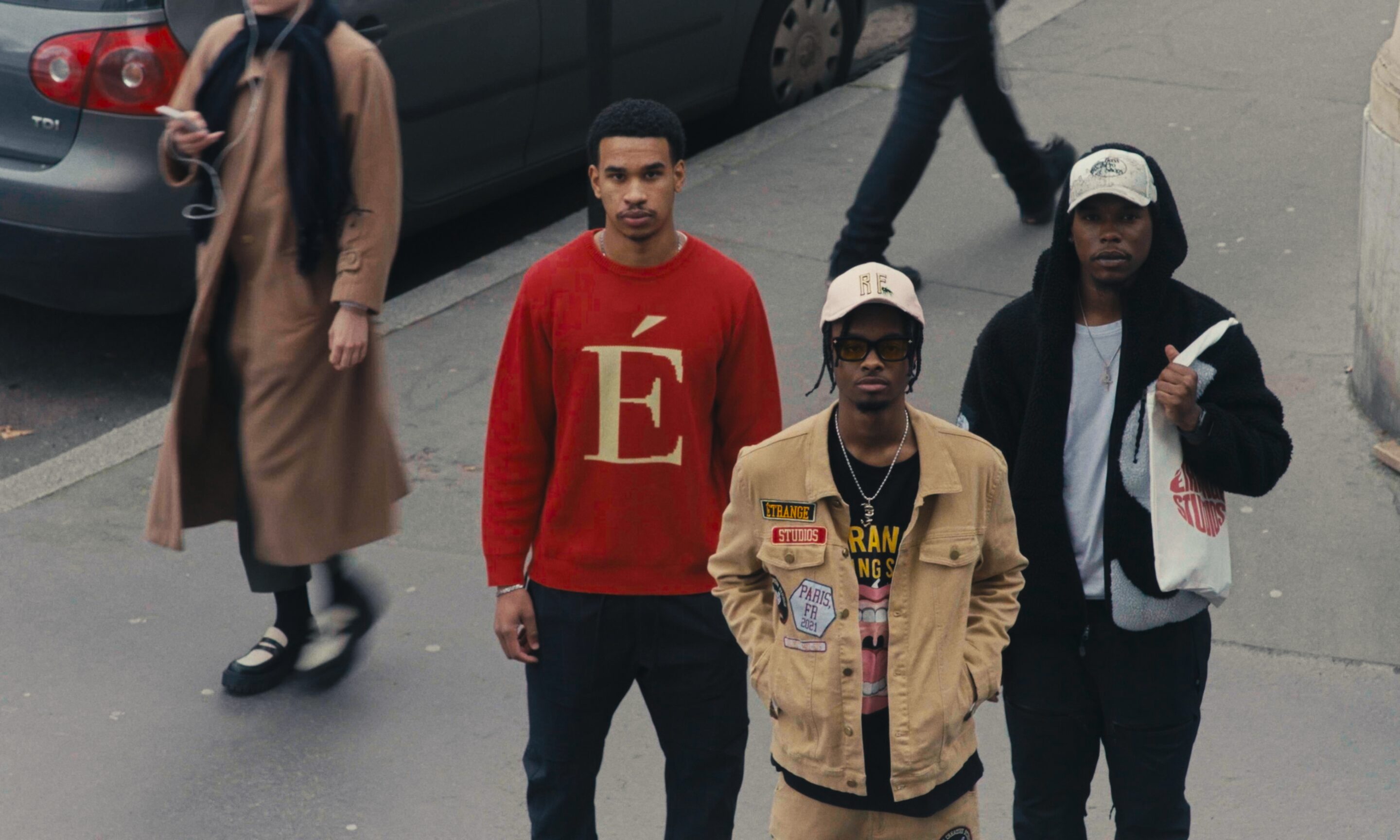 Credit: Caleb Joye
The word "Detroit" has its roots in French. In what ways do you believe Detroit and Paris are similar?
Caleb Joye: Paris has been a mecca for film and fashion and art in general, and then Detroit has such a rich history in music. There's a section of the film that cuts back and forth from Paris to Detroit, and Detroit has a lot of French inspired architecture and stuff like that. But then it's (Detroit) gone through rough times. So people kind of forget about that, and kind of just stereotype Detroit as like a bad area. When really, there's so much going on here and so much still active when it comes to the city's artists and the people who work and live here. There's a line in the script that says "Paris is known as the City of Lights, but the other city has cast a light of its own and has slowly been rising from the ashes." I feel like Detroit's kind of in this rebirth stage that people are finally catching on to.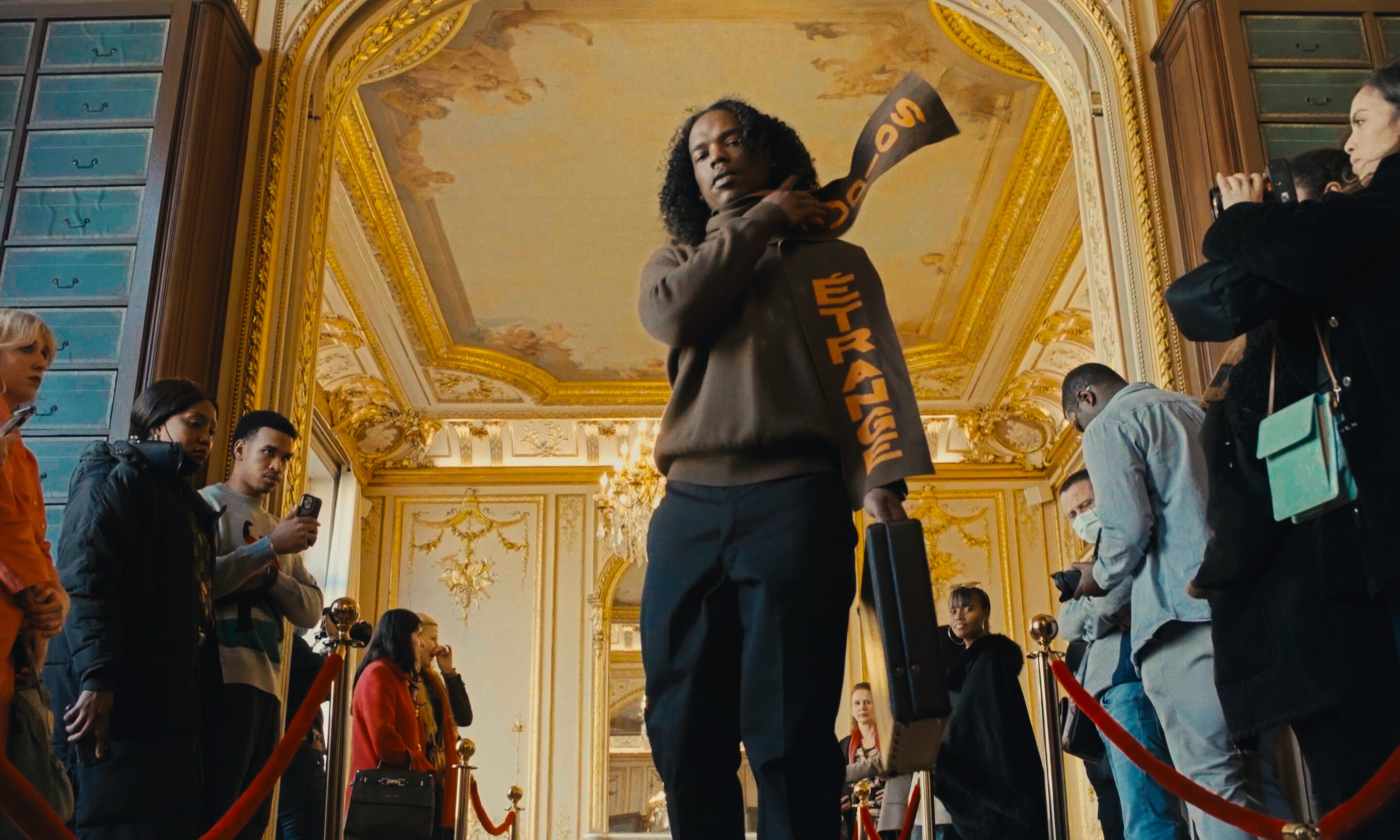 Photo credit: Caleb Joye
Can you describe the emotions of artists in the Detroit underground as they begin to gain recognition?
Shelton Hawkins Jr.: I feel like it's a combination of like, frustration and a certain sense of gratefulness. You know, finally, there's somebody coming in and trying to help a little bit, but at the same time it's like "Where were you guys when we actually needed it?" They see "Detroit is on the come up, let's try to mess with them now." But we're finding our own way, as we do with everything else, we find our own way. But at the end of the day, people still have good intentions… They are still trying to help so we can't do nothing but be grateful for that.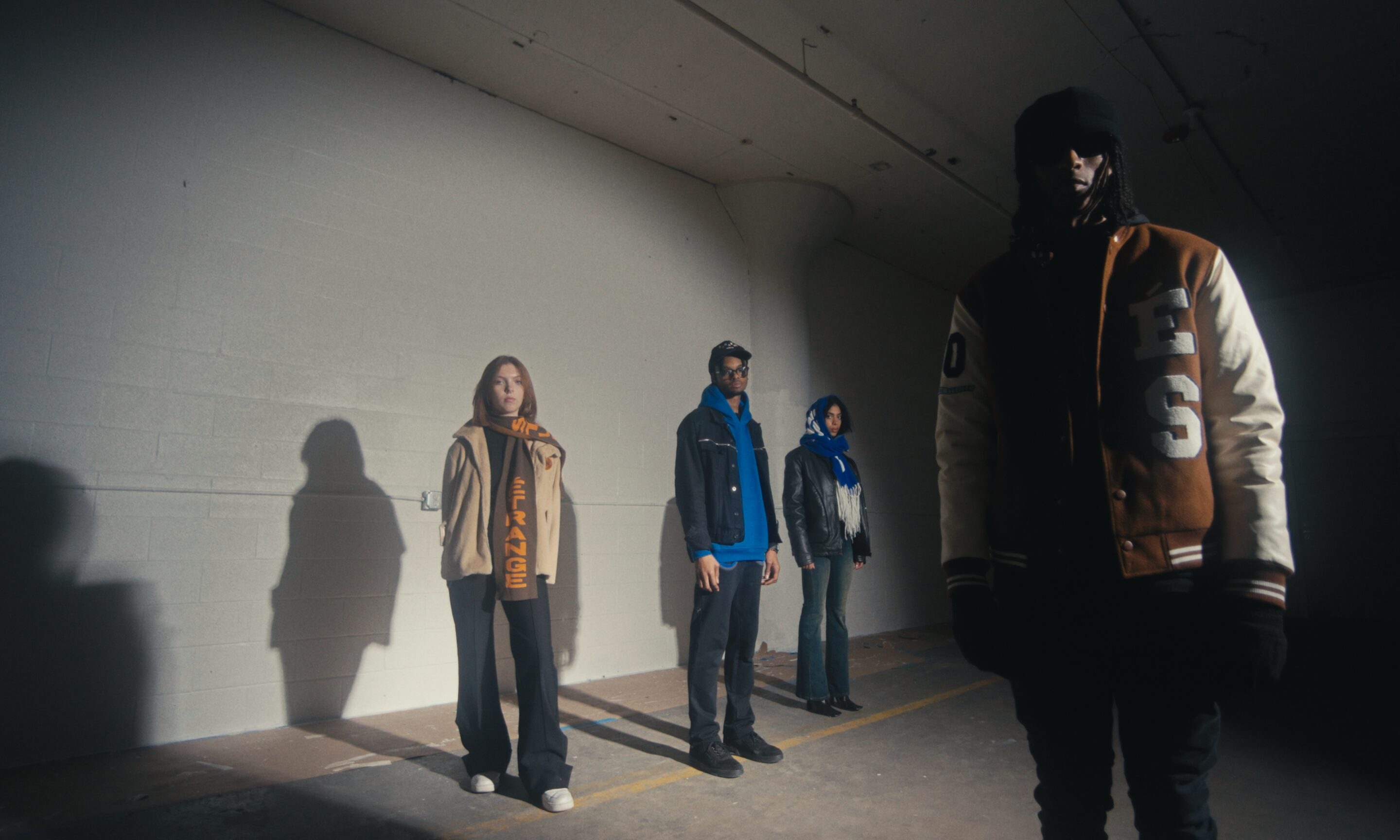 Photo credit: Caleb Joye
What has the response to the film been like?
Caleb Joye: I just got some really cool messages from people saying like, "Oh, I've been thinking of moving out of Detroit, but this makes me want to stay" or people who have moved away and are like, "Damn, this makes me want to come back." So there's just been some really cool responses like that… A big goal of my work is just for it to inspire people.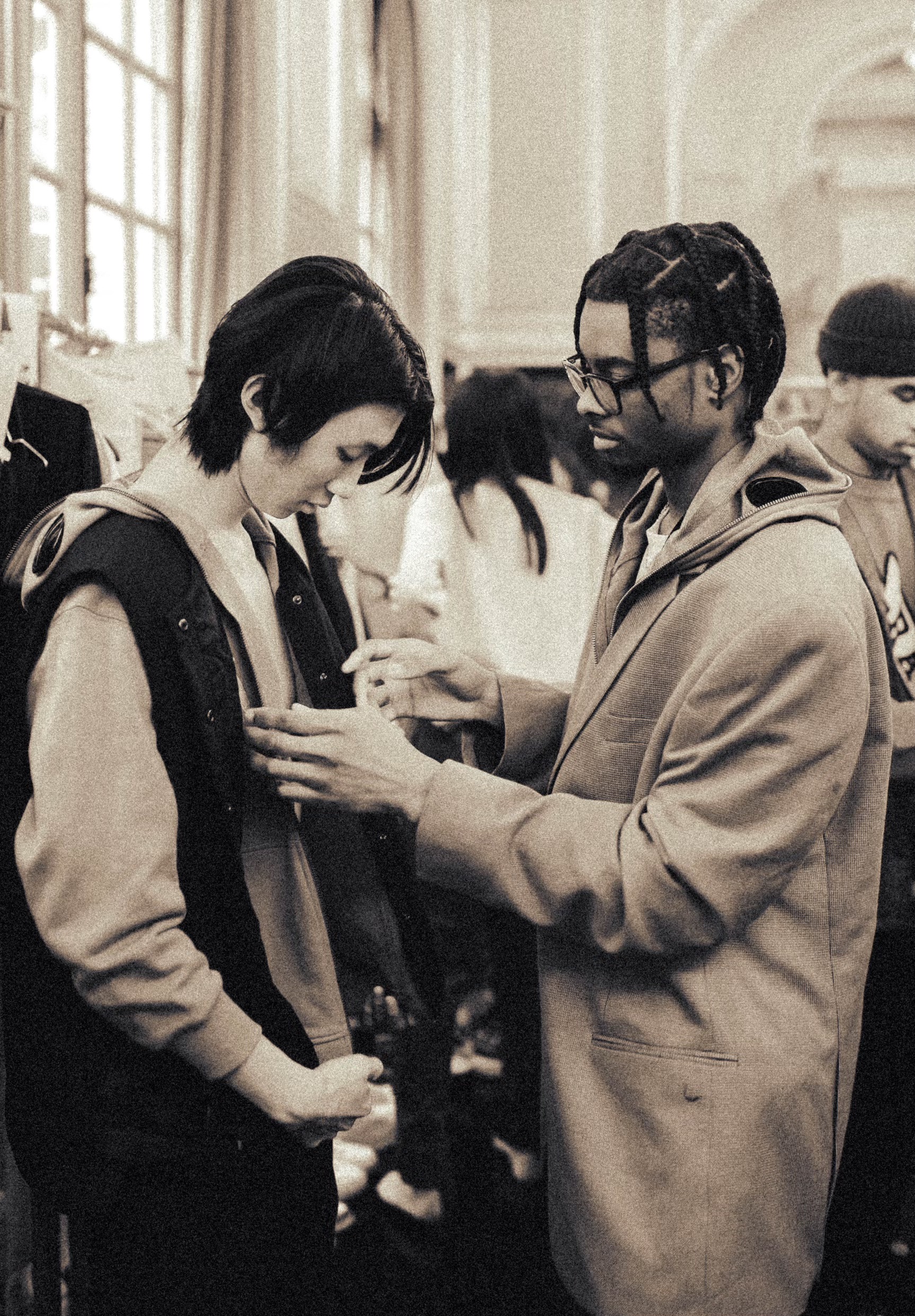 Photo credit: Tyler Vestrand