James The Prophet is blowing up in France for bringing socially conscious and sensitive rap to the forefront. Amidst a backdrop of richly colored beats blending jazz, soul, funk, and old school hip hop his debut album Unimaginable Storms is eclectic, but unswerving in its consistency…The title is a nod to the fact that beyond the surface, everyone is dealing with their own crises. His triple UK/US/French citizenship gives him a foot in all three cultures, though he raps in English thanks to his affinity for East Coast boom bap of idols Nas and Biggie.
Tell us about the genesis of your project. How did you get to where you are now?
I've been making music since around 2015. At first, it was just for fun and to have an outlet to express my emotions. I started posting demos on soundcloud and kept progressing and learning until I wanted to make a complete project. My album "Unimaginable Storms" comes after a mixtape and a few singles. The main idea behind the title is that we are all going through our own storms and hardships and that others will never be able to know how you're doing if you don't talk about it. When I was in high school I had very bad panic attacks and missed a lot of school because of this, and when I finally told my teacher what was going on she said she would never have known because I gave off a completely different impression than how I was truly feeling.
How would you describe the highs and lows of being an artist?
Being an artist is all about living through a lot of very intense moments followed by a lot of downtime. It's not always easy readjusting to normal life after exhilarating moments like concerts or live interviews, and sometimes you feel like you have nothing to do, then the next minute you're overwhelmed with work. After all, it's a life choice and it definitely has its fair share of advantages. I like being able to have my own routines and build up my schedule as I wish.
What's a musical guilty pleasure of yours?
It's pretty random but a few months ago I discovered a compilation album of psychedelic Peruvian cumbia and I've been jamming to it since. I love the overall vibe and it helps me practice my Spanish (a little). I could sing to Los Hijos Del Sol all day.
What are some sources of inspiration for you?
I'm inspired by a lot of old school rap artists like Nas, Biggie, Outkast, Wu Tang, MF Doom…, but I also listen to a lot of more contemporary rappers like Isaiah Rashad, Smino, Westside Gunn, Saba to name a few. I love sample based rap and beats that have a lot of musicality to them, like Madlib's work for example. He never misses.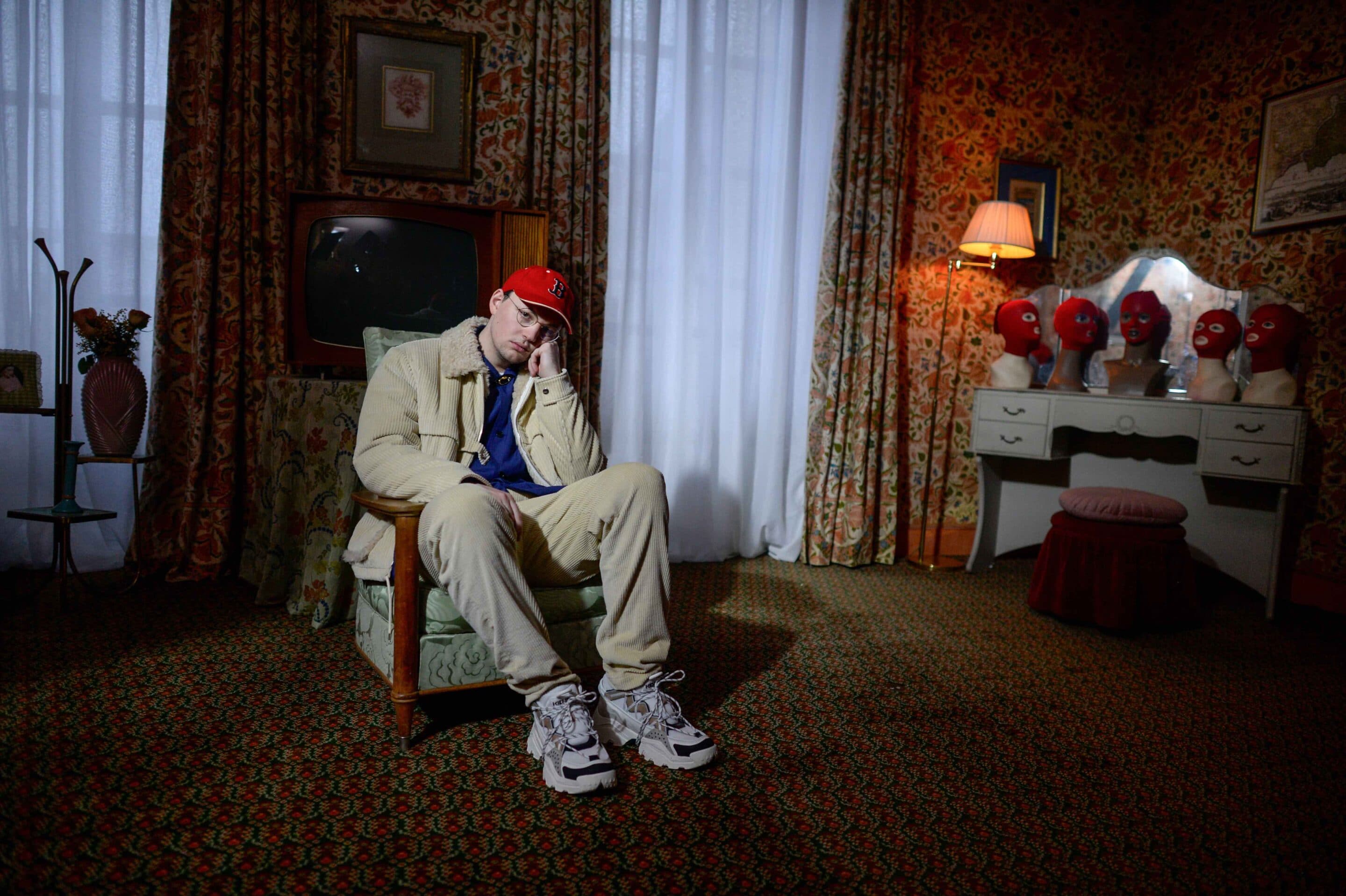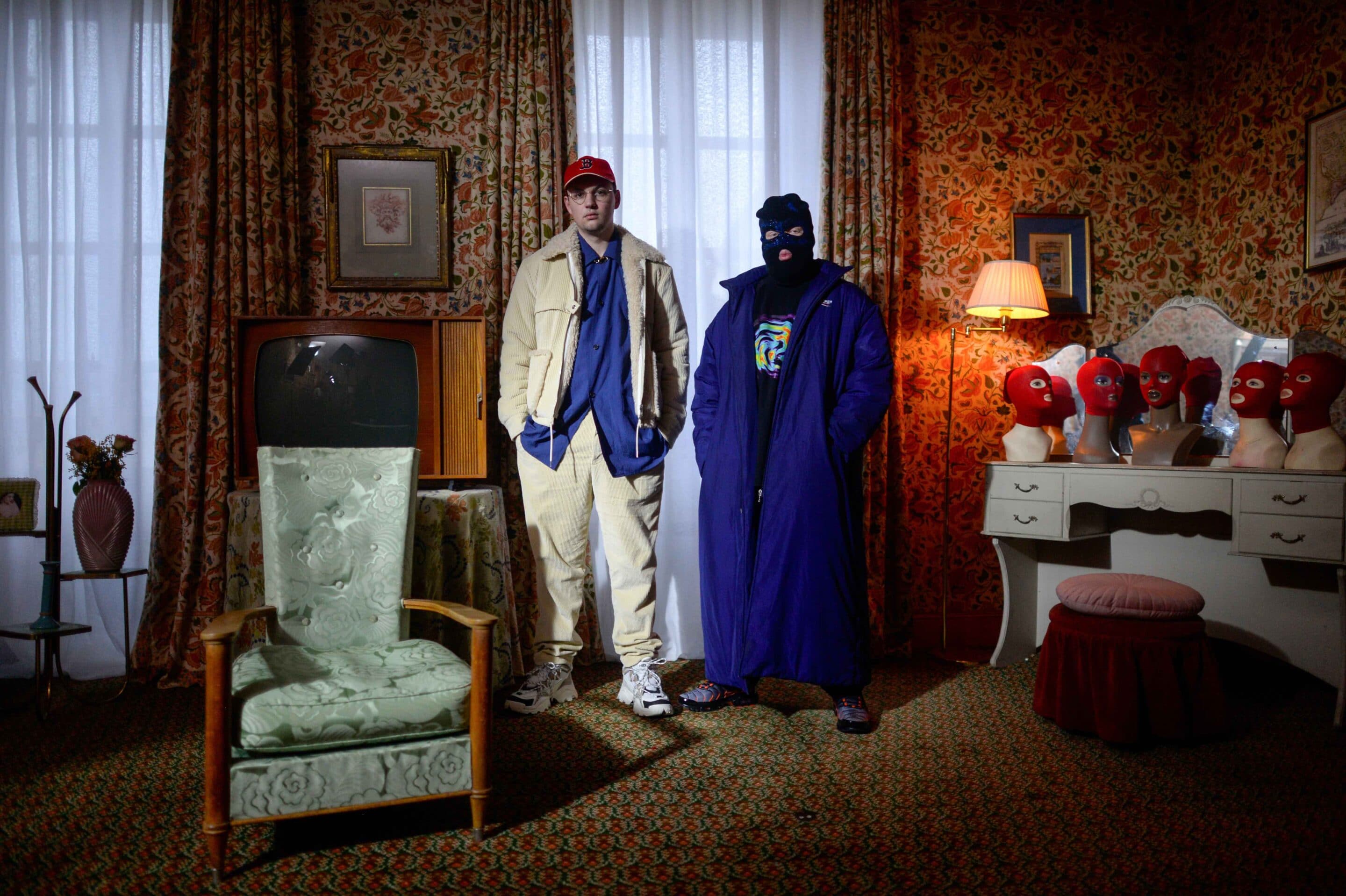 Who is an artist that you look up to more than others today?
I particularly look up to Isaiah Rashad, who took over 5 years to make his 2nd album. In a world where we consume music so fast and everything has to go super quick, I really respect the fact that he took his time to have a project he's proud of and his fanbase was loyal and waited for him. Very inspirational.
Favorite activity to blow off some steam?
This is pretty nerdy but one of my greatest passions in life is aviation. I'm saving up to get my pilot's license but in the meantime all I can do is play flight simulator, which I love doing after a long day of music.
Tell us about your latest release and how it came about
I worked on this album throughout the course of 2020 and early 2021. I feel like it's a great introduction into my mind, my thoughts and ideas. I spent a lot of time writing and rewriting verses to make sure everything is as intended. The title, "Unimaginable Storms", comes from a book my late grandfather wrote in the 90s, and I thought it fit the project perfectly.
What are some things you do to deal with anxiety and creative blocks?
I've learned to live with my anxiety, it's like a long journey and the first step is to accept it and try and understand what it means. In terms of creative blocks, I try and work regularly so that I can always be ready to find inspiration, and write faster. The secret is being applied and trying to find inspiration all throughout the day.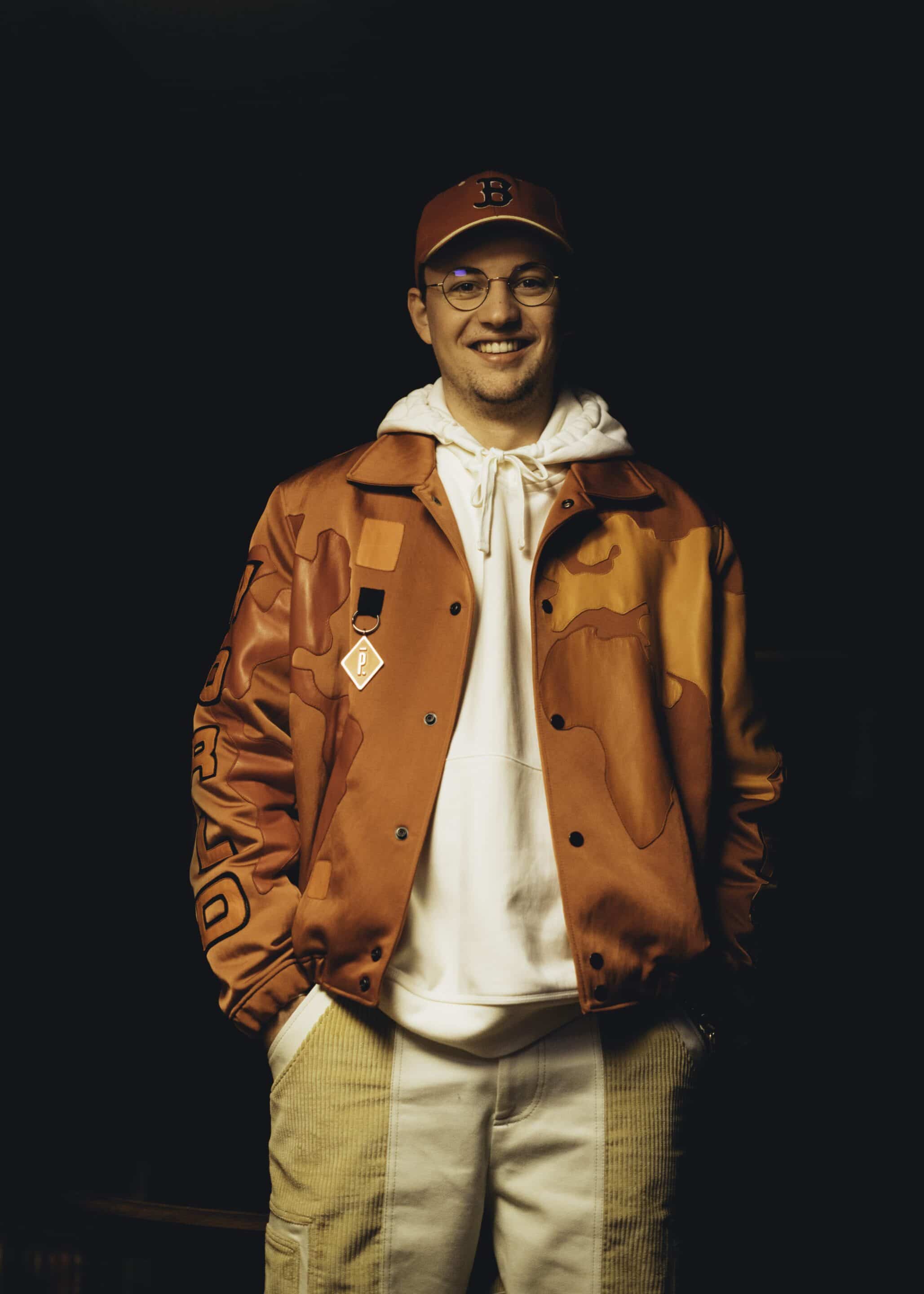 What's the future looking like for you?
Busy! I'm opening for Yasiin Bey (Mos Def) around France in October and I'm super excited for that. Otherwise, I'm working on songs for my next project and trying to get myself more know in the USA. I'll probably come over once the border restrictions are relaxed and try to meet new people who I can collaborate with over there.
What inspires your visuals, videos, looks etc?
I try and be as authentic as I can, so my visual identity is pretty close to who I am in day to day life. I haven't changed my style much in the past few years, I've just acquired more and more pieces of clothing that I really like and can keep for longer since I've stopped growing now (I think). I love wearing colors and that's also important for my visual identity. However, my album cover is black and white because I think it fit the message more and I wanted it to be more sombre, without the distraction of colors.
What is the most embarrassing memory and most proud moment of your career so far?
One of my first concerts, I was performing in a sort of bar/booth in a night club and completely underestimated how high I was. I thought it would be a good idea to jump in the crowd but with hindsight it was a terrible idea. I landed on my feet then slipped and fell on my back, lost the microphone and took about 20 seconds to get up. I was so embarrassed but it could have been much worse so I'm alright now. My most proud moment is probably when I got the vocals from Lord Apex for the track of mine he featured on. It was the first time I featured with an artist I really look up to and it felt great hearing his verse.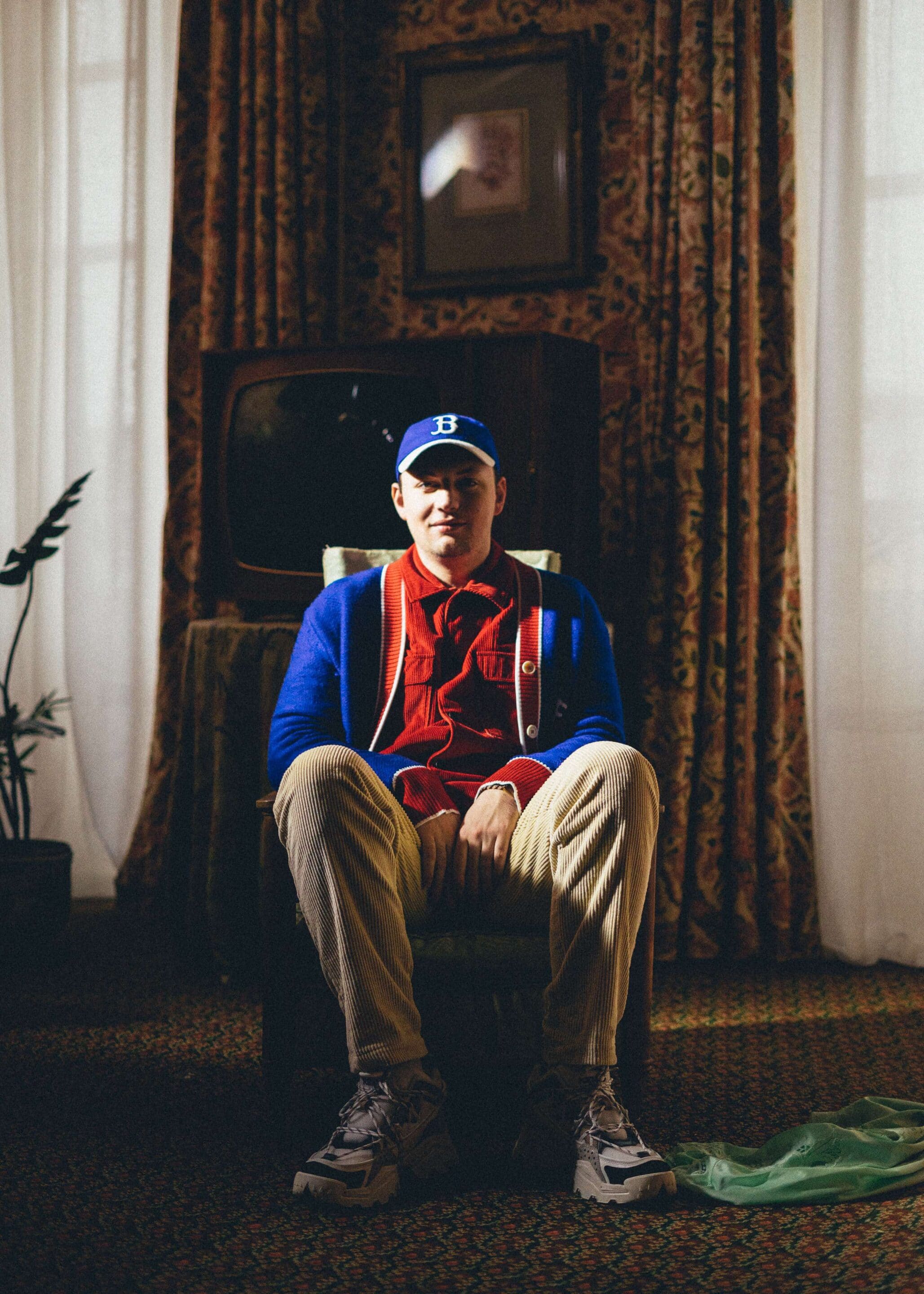 What is the best advice you've ever gotten?
Once, I was invited to a concert in Paris by a famous Belgian rapper's entourage. I was backstage and the guy got off the phone from an argument and told me something along the lines of "Don't try and teach people lessons with your music"
At first I disagreed with his advice but we discussed it further and then I changed my mind. In my opinion, what he was trying to tell me is to not forget that our music is entertainment, and listeners aren't always looking for the deep and thoughtful contemplations. Sometimes people want to be able to relax and enjoy easy listening music. Ultimately, he reminded me that I make music for myself but also for everyone else who listens and you have to find the right balance between the two.
Where do you think the music and entertainment industry is headed after this past year?
I think that coming out of the pandemic, people are really looking forward to enjoying live music again, and making the most of the power music has to create connections between people. It's been difficult for musicians, a lot of whom rely on concerts as a primary source of revenue; hopefully, after all we've been through in the past year, this will push DSPs to review how artists are remunerated and find a more viable balance between profitability and the survival of small artists.