Lebanon born, Dubai-based singer, songwriter and music producer Son Savage reveals his new track 'The River', his comeback release after a 6-year hiatus and the first off his long anticipated album "Folie à Deux" (Madness of Two) coming out this October. The single is out 27th August on all streaming platforms.
'The River' explores toxic patterns that can occur in love where there is no attempt at change within yourself. In repeating the same scenarios of love with different people expecting something to change, you end up attracting the same type of person and going down the same path over and over again.
Talking about the track, Son Savage says, "The track explores toxic patterns in the context of love (The whole album explores love as a form of 'folie à deux'). The River speaks about repetition, doing sh*t you know won't end well but drifting along with it regardless."
Tell us about the story of your act
Son Savage is the brain-child of Dubai-based Lebanese music producer, performer & songwriter Charbel Ghanime. Born in extremely savage circumstances following the August 4 Beirut explosion in 2020, the project embodies a personal journey in love, loss and madness wrapped up in a pop context, yet extremely rooted in grassroots influences.
What is the message behind your art?
The message behind my music is mostly about making people dance over their misfortunes. I love writing a catchy tune that you can sing over and over again as a mantra for eventual self-love.
What are some sources of inspiration for your lyrics and storytelling?
Life, death and love. I write from a personal perspective but like to also keep things broad enough to relate to those I am speaking to. I have a genuine belief that any emotion I may have experienced can be put into words and music in a way that others can relate to because when it comes down to it, we've all been through pretty similar experiences – no matter where we come from.
Who is an artist that you look up to more than others today?
I am very impressed by artists such as Lil Nas X who are able to defy industry standards and find success in being true to themselves and their identities. I have lots of respect for him and anyone else who chooses to keep it real.
What was the record or artist that changed your life?
I would have to say, Radiohead's OK Computer. I snuck a copy out of my older sister's room and was immediately fascinated by Thom Yorke's voice and songwriting. Since then, music became something I analyze when I hear, and that sort of planted the seeds of the songwriter within me.
Tell us about your latest release and how it came about
'The River' is the first of 12 songs I will be putting out this year as part of a full-length album titled 'Folie à Deux'. The song was conceived, written and produced in my studio in Beirut, with additional production by Nashville-based producer James Sinclair-Stott, and backing vocals by myself and LA-based singer/producer Matthew Clanton. The video was directed by my good friend Bilal Houssami who absolutely killed it – I am so proud to have worked with everyone involved.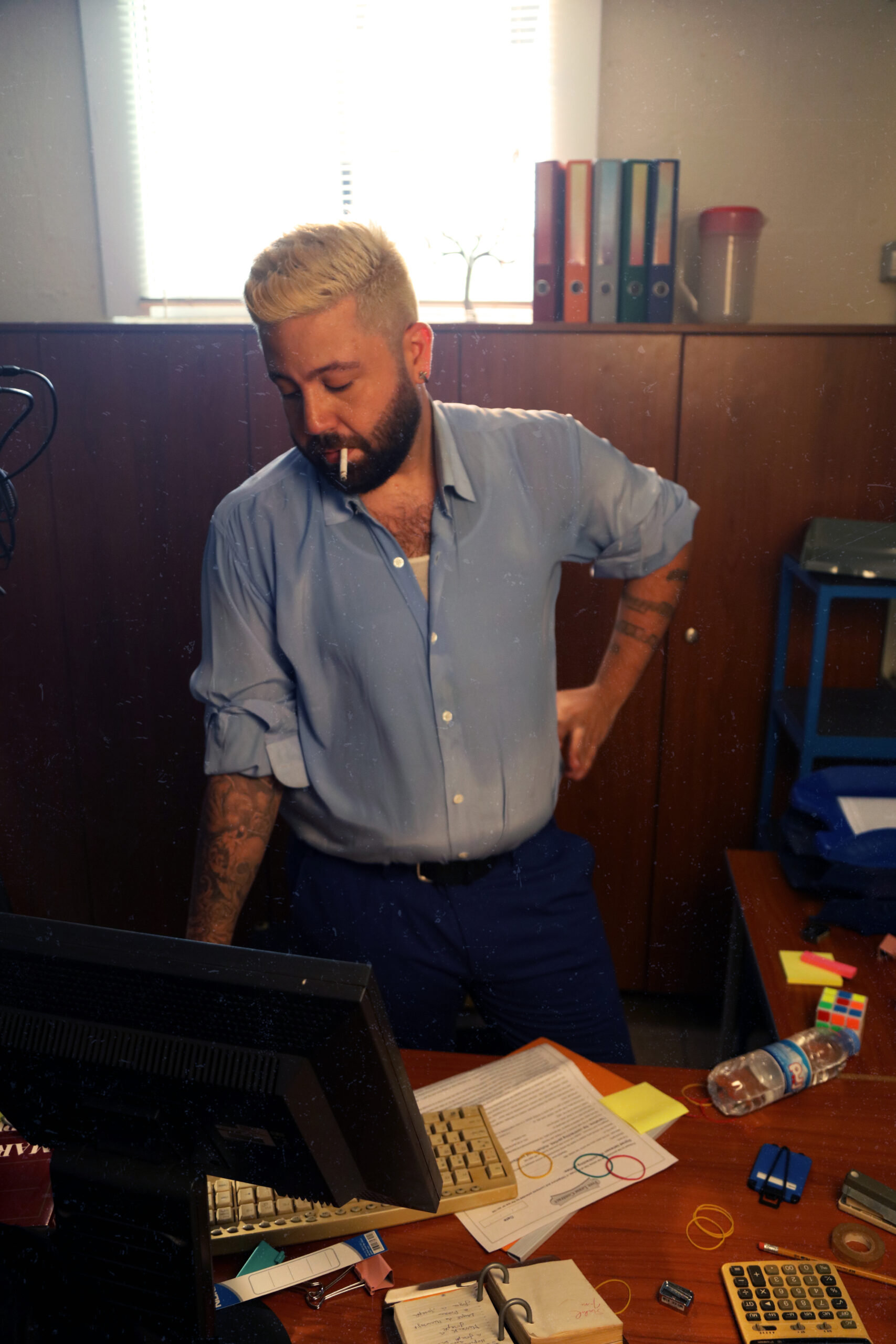 You seem to be fusing several musical genres. What inspires your sound?
My music is essentially pop, and I can say I "cracked the code" to writing pop music during my time in Gothenburg, Sweden where I co-wrote with some of Europe's finest songwriters. However, as your question suggests, my spin on pop is my infatuation with grassroots sounds and elements ranging from Blues, Gospel and Motown to Funk, Disco and Rock & Roll.
How would you want people to feel while listening to your music?
I never intended for people to feel a certain way, but I've been getting calls at 3 in the morning from friends who tell me they can't get 'The River' out of their heads (laughs). I guess that's something I enjoy – knowing people can't stop repeating my songs to themselves.
Where are some things you really want to accomplish as an artist?
I want to be able to pursue the thing I love the most in this world, which is music, for as long as I can and hopefully be able to travel and connect with people and fans from all over the world.
What inspires your style?
I look like a flamboyant punk, so do with that answer what you will (laughs).
Was there ever a moment when you felt like giving up?
Oh, for sure! I even semi-gave up for the past 6 years. I haven't put out anything until 'The River' and I only truly got off my a*s and made this record when I almost got killed by the third largest explosion in history last year on August 4th in Beirut. Before that, I felt like everything I dreamed of could wait, or that it was too much effort for something I could never guarantee would take off. After August 4th, my entire perspective shifted and I eat, sleep and breathe music all day right now – as I should!
What is the best advice you've ever gotten?
Do not set expectations. Do your best in everything you pursue and always challenge yourself on a personal level. Once you're putting out art that is real and genuine, it'll connect instantly with anyone who listens or watches.
Where do you think the next game changer will be in the music industry and entertainment scene?
I believe the world has seen and embraced artists from America, from Latin America, from Europe, and even from Korea in the last decade or so, but there's still room for the first Middle Eastern pop act to break into the global mainstream, and I would definitely not mind it being me!