Developing his most authentic music to date, LVRBOY is entirely confident in his artistry
**
Ohio native, LVRBOY, has settled into his sound and is creating music more true to himself than ever. His music initiation began at the age of seven, when he received his first Fender Squire, but really didn't start sticking with music until about 14. Growing up in Youngstown, Ohio he was surrounded by the rock and metal music scene which made him want to explore other genres as he got older.
"At age 16 I discovered Mute Math who, to this day (even though they aren't a band anymore), are still my favorite band. I also loved bands like Third Eye Blind, Phantom Planet, John Mayer and Matt Nathanson. "
Jordan attributes his current sound to be influenced by these early influences but self proclaims himself as a "music lover", so he's always being creativity inspired by new bands everyday. Between the ages of 15-20 he played in various bands, and opened for The Goo Goo Dolls, Eve 6 and Creed. With the passing of his father, he took a break from that early success and took on a songwriter role, writing several songs of his own. Eventually he ended up in Nashville, writing and singing country music. His first EP gained some traction but quickly realized that just because he moved to Nashville, didn't mean he needed to put out country music to be successful, nor was it the path he wanted to take.
"When I started making the move to pop, which has always felt more like my path, I lost a lot of fans and listeners that had known me as a singer-songwriter country act. I decided that if I was going to continue releasing music that felt like me, I was going to have to rebrand and, if people didn't latch onto it, I always had my old project."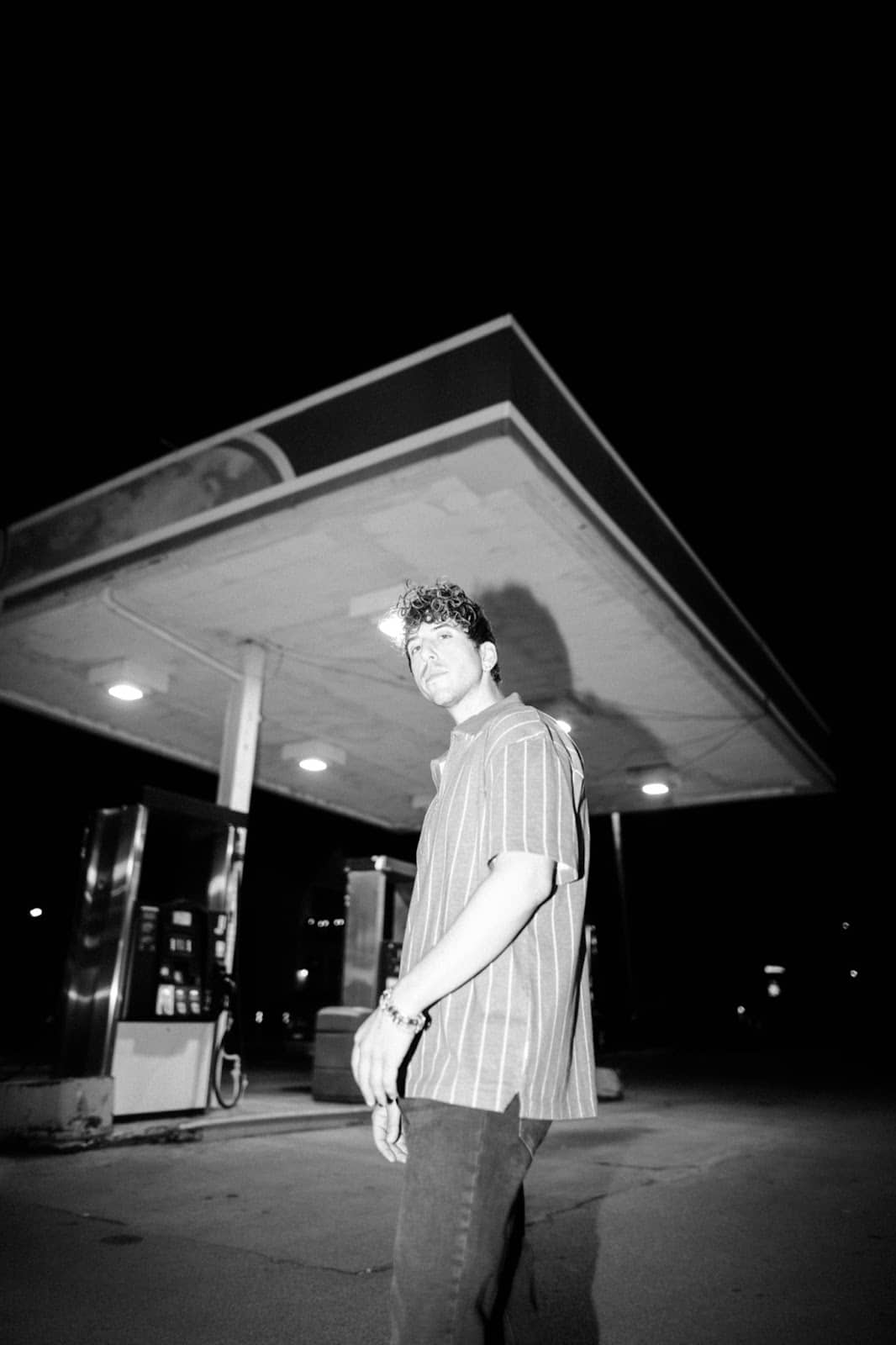 Giving himself the freedom to make music that was 100% honest, resulted in the LVRBOY project being brought to the surface. Writing for other artists and being surrounded by other songwriters was his everyday initially, and Jordan really invested his time into his storytelling. As he spent more time in that creative niche, he met his now best friend, STRUAN, and they wrote what would be the very first LVRBOY song.
"Through that, I found my voice; what I wanted to say and what I wanted to be for listeners. I thought the name LVRBOY was a good indication of what my sound was for people before even ever listening to my music."
Being in the Nashville scene for several years now, he's collaborated frequently with indie pop writers and artists. Being surrounded by like minded creatives has matured into professional relationships and friendships. As he's grown into the LVRBOY project, Jordan has minimized thoughts of self-doubt, rarely entertaining the idea that he can't do something. This has brought enhanced artistry, continuing to bet on himself every time. He self described his music as "sad as fuq" and takes on a part as a hopeless romantic.
"I love being in love. I also struggle with depression (although I'm never very vocal about it), and I think a lot of that sadness comes through in my music in the form of heartbreak. But everything you hear is me; it's truly honest. I am LVRBOY. Always have been, always will be."
u did this to me – the playlist is a compilation album of LVRBOY's tracks since the emergence of the project in 2019, which was released in June. The 18 song project features (almost) every song that he's released under the moniker, creating a singular introduction for both new and old listeners. It can be theorized that most of the songs are inspired by the same girl from the album title, and Jordan confirms this notation but also explains some of the songs were written 10 months leading to the launch of LVRBOY in 2019 while some were written in 2021. He's dug back into the past breakup and relay those experiences into songs and relate to listeners who have gone through similar heartache.
As the LVRBOY community continues to expand, Jordan is conscious of building a genuine following but finding a balance of sharing his personal life. With social media and commercialism having a bigger role than ever in artists' careers today, it can make it pretty difficult to set boundaries.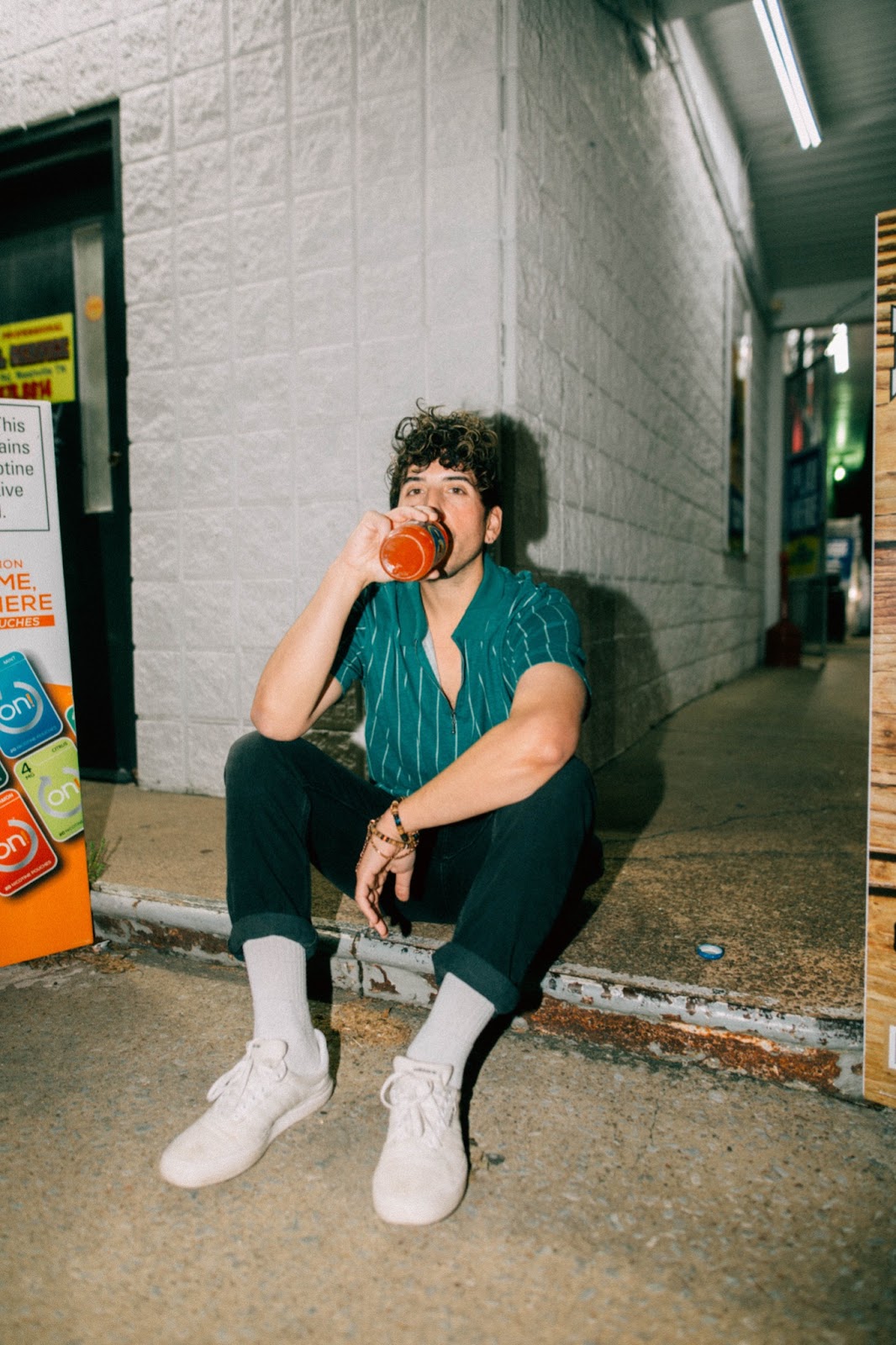 "For me, something always suffers, especially romantically. I think I'm slowly figuring it out, but having friends that do the same thing as you and like to work as hard if not harder than you is a plus. With a partner, just being open and communicative has helped, but it's hard to let anyone take time away from what you're trying to achieve."
With his formal introduction into the world, LVRBOY is continuing to write with songwriters in the Nashville area and is working on new material to release in the future. He wouldn't change anything about his past and takes pride in his music that showcases experiences that have helped him appreciate growth as an individual. LVRBOY is in the heart of the indie pop scene, and it's clear he has a lot more to say.
"2020 did a lot for me, creatively, and that's been coming out in my writing. Now that listeners know what to expect from me, both sonically and songwriting-wise, I want to take chances; and I have been. So I'm really looking forward to sharing what's next. I hope listeners listen to this record in its entirety but also value it's differences from track to track. I not only put my heart into this album, but into this project as a whole. This is who I am, and there's a lot more music coming for you. LV u all very very much."
Which song are you most proud of on the project? Why?
LVRBOY: I love every song on this record for different reasons. Some got me through tough times, some stretched my writing muscle, and some surprised me. If I had to choose one, it would have to be "all my friends are sad." I started it without Leah and the way it came together so seamlessly when we wrote her verse was like something out of a book. The similarities in each of our childhoods came together to create what, in my opinion, is something that made two strangers seem like they've known each other forever. Leah is an amazing writer and artist and I am so glad I get to call her a friend.
Which song took the longest to write and finish?
LVRBOY: "make it" with STRUAN, for sure. Being best friends, we knew we wanted to do a collab and probably wrote 10 songs attempting to do so. We met five days in a row trying to write a song to share, but it wasn't until I was heading to a gig in Ohio when the guitar part popped into my head. It wasn't until I returned back home when I said, "yo man. What about – I really thought we would make it?" Finding similarities in our past relationships and thinking we'd end up with our ex girlfriends, inspired us to write it."
Did you have the title of the project selected before you wrote "problems"? Or did the final lyrics of that track (ie. "You did this to me" ) inspired the album title?
LVRBOY: This answer actually surprises me, but I had the title of the album before I wrote "problems". Once I wrote "problems," I had the melody for the adlib at the end of the song but didn't know what lyric I wanted to sing there. It wasn't until the day before we began production on it that I realized the album name coincides with what the song is about. It was pretty much a no-brainer at that point."
Who is the most gifted and innovative artist you know?
LVRBOY: I would have to say it's my friend, Brett Sheroky. He's a country artist and a songwriter in Nashville who is making some big waves and getting some major label cuts. I always believed (and still do believe) he's the best songwriter I know and I attribute a lot of my skills as a songwriter to him.