With a vintage sound that is at once cinematic and captivatingly intimate, NYC-based singer-songwriter Alexa Dark reveals her signature sound for the first time with her debut single "Fade to Black and Blue."
Defying genre with musical dexterity, Alexa Dark draws inspiration from her transient, multicultural upbringing and eclectic musical taste. She was raised between Spain, Germany and London. While growing up in London, Dark began writing her own songs and poetry in her early teenage years.
Influenced by a broad range of artists such as Françoise Hardy, Jack White, Portishead, and Patsy Cline, she began performing live in London both solo and with different bands. On these stages, she was able to hone her artistic direction and arrive at her unique sound and presence.
​​Tell us about the genesis of your project. How did you get to where you are now?
I began writing songs at a young age, and shortly after started performing both solo and with different bands during my teen years. On stage I was able to hone my sound and creative direction, experimenting and arriving to the era I'm currently in. I wrote and recorded this material in New York City with my producer Matt Chiaravalle, which is really exemplary of where I'm at right now as an artist.
How would you describe the highs and lows of being an artist?
I think something that hinges so much on being creative is bound to have a lot of highs and lows. I'll get waves of inspiration, moments of a high performing to an amazing crowd – and other times where I feel I can't express what I need to, or something doesn't go the way I'd hoped. Ultimately, I think it's about riding those highs and lows and taking it all as part of the journey.
Who are your all time musical icons?
I love a lot of the French 60's pop artists like Serge Gainsbourg, who's use of instrumentation and production is an inspiration to me when I'm recording. I also love Joni Mitchell, who uses her voice and lyrics in such a powerful way. Elliott Smith is one of my favorite artists and has been a key influence on me as a songwriter. The darkness and vulnerability in his songs hits me in a way few other artists do.
What are some sources of inspiration for you?
One big source of inspiration for me is travel. I was raised in different countries and in a household of different cultures, where I was exposed to sounds, artists, languages, and styles I would have otherwise never known. All of those things combined have influenced everything from my lyrics, to the instruments used in the song, to the production of the track. Another source of inspiration for me is film, especially certain eras and genres like French new wave films. For me, music and visuals are so intertwined – when I write music I feel like I'm sound-tracking a moment or feeling.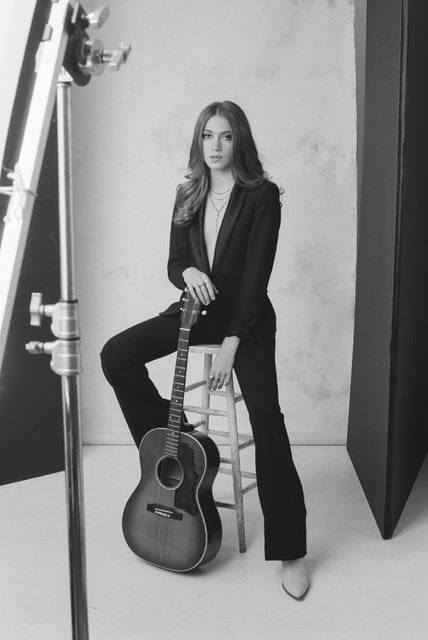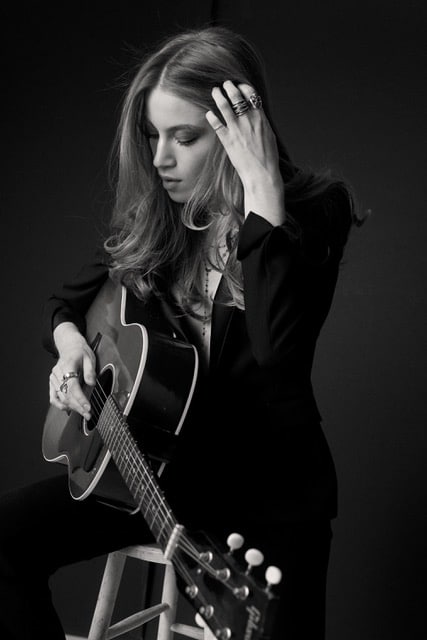 Favorite activity to blow off some steam?
I love walking around the city and listening to music. In New York City there's always something happening at every corner and such beauty to get sucked into. I feel like I'm in my own little movie.
Tell us about your latest release and how it came about.
My producer Matt Chiaravalle sent me an idea for a chord progression one night when I was alone in my New York City apartment. I was inspired immediately when I heard it. It truly captured what I was feeling in the moment. I sat down to write to it, and the words just flowed out of me.
What are some things you do to deal with anxiety and creative blocks?
I think one of the scariest things about being an artist is facing creative blocks. I try to get myself into a ritual when I'm in one of those, deliberately setting time aside to write. Even if it's just a few pages of nonsense, the practice of getting pen to paper allows me to continue making something without anxiety or expectation of it being great.
What's the future looking like for you?
Releasing new music soon, playing more shows, and writing lots more.
Who inspires your style and aesthetics?
I'm probably most inspired by the style and aesthetics of the French 60's, the films and music of the time. Artists like Serge Gainsbourg and film directors like Jean-Luc Godard not only tell a story but build a whole world around their art.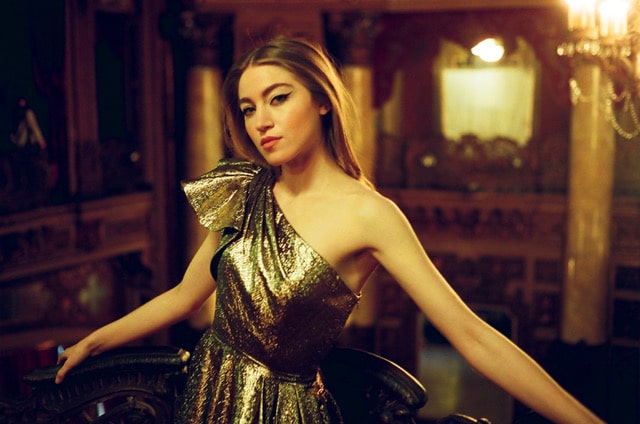 What do you think is the best way to make it as an artist nowadays?
More than ever, there are so many avenues to connect with fans and grow as an artist. I think ultimately it's about being authentic and putting out music that means something to you.
Where do you think the music and entertainment industry is headed after this past year?
The events of the past year have both imposed so many restrictions and opened up many paths for artists to put out music and build our community. It's been a total change up as far as how music is made and distributed, but I also think it also forced the industry to pay more attention to what the fans want.