Pandora Music, one of the most popular music streaming apps in the U.S., has just launched what seems to be its boldest and evidently most interactive campaign yet.
A whole selection of new features allow users to enhance control over Pandora's vast library of music, podcasts and content in order to celebrate each and every listener's individual preferences with personalized content, recommendations and unique programming. Streaming is specifically designed to satisfy the user's personal taste across free ad-supported, Pandora Plus, or Pandora Premium.
In a world where there's a vortex of new apps and digital media every day and brand new content runs rampants through the internet every minute, finding your standpoint as a consumer could be harder than ever.
Pandora heard the news loud and clear and decided to live by the famous old saying: "the customer is always right". The new mobile experience includes a personalized discovery feed that produces custom-curated podcasts and music recommendations called "For You", a station customization feature called "Pandora Modes" and a simplified navigation interface.
Moreover, this is a campaign that comes to life through a multi-channel brand campaign – linking together music, humor (there's a cocky creative copy that begs readers to "Just play the damn song – you can actually do that") , a live-streamed/silent disco concert with Halsey in NYC and an interactive series of murals.
Mundane readers are already familiar with this artistic endeavor. Our favorite painter Alexandria Hall painted a massive and stunningly colorful piece of art on the walls of Saint Stephen, located in the heart of Nashville.
What we are to reveal today, however, is the rest of the murals that appeared around the country as well as the playlist that inspired each of the artists.
No need for music recommendations for your holiday season this year, Pandora has it covered!
Atlanta
Location: 427 Edgewood
Artist: Chris Veal
Playlist: Click Here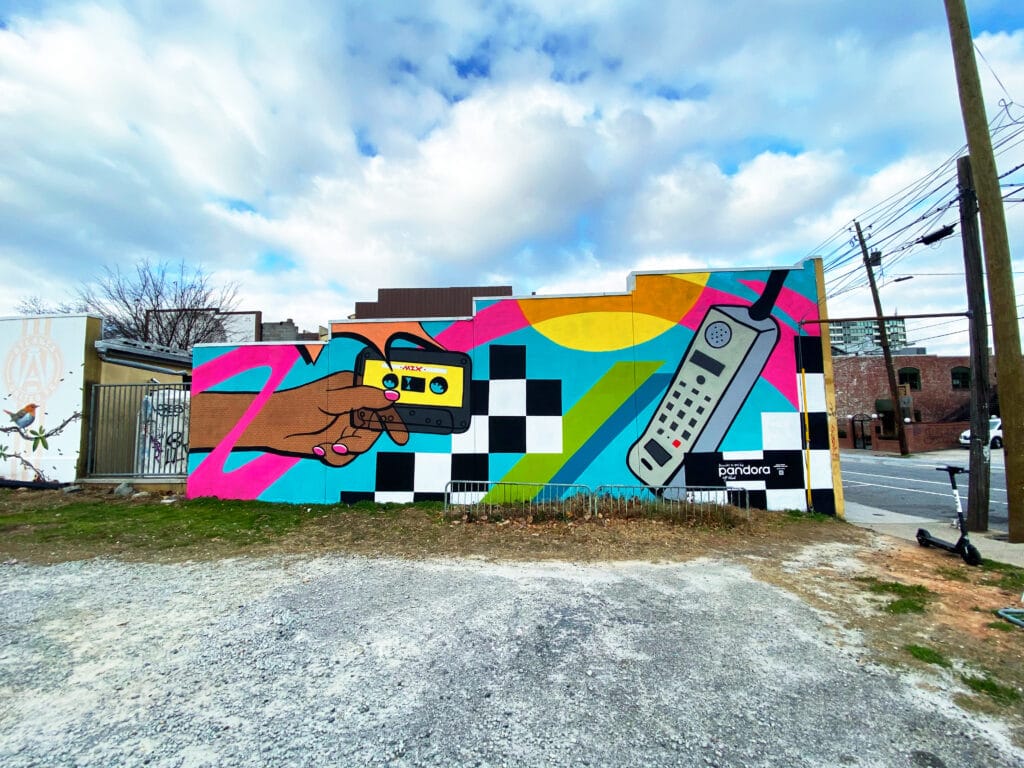 Denver
Location: 3139 Larimer St
Artists: Gamma and Pat Milbery
Playlist: Click Here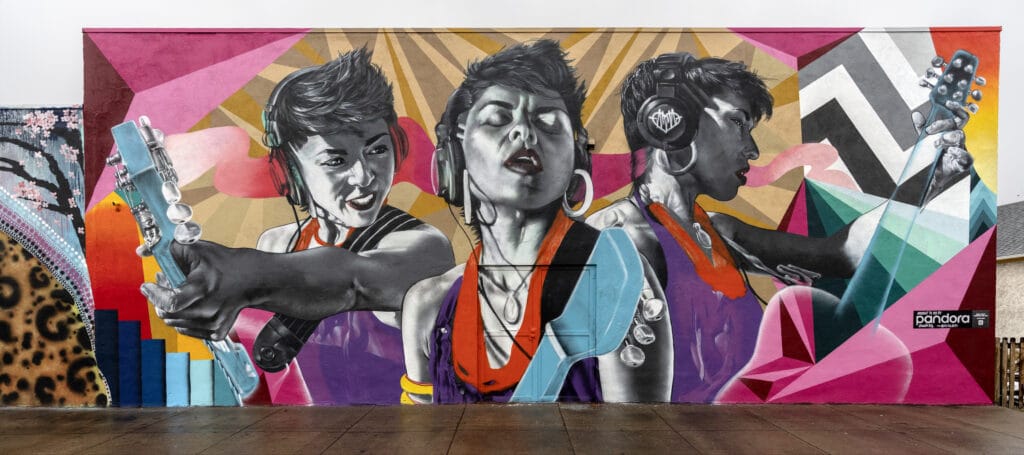 Pittsburgh
Location: Pittsburgh Improv
Artist: Brian Holderman
Playlist: Click Here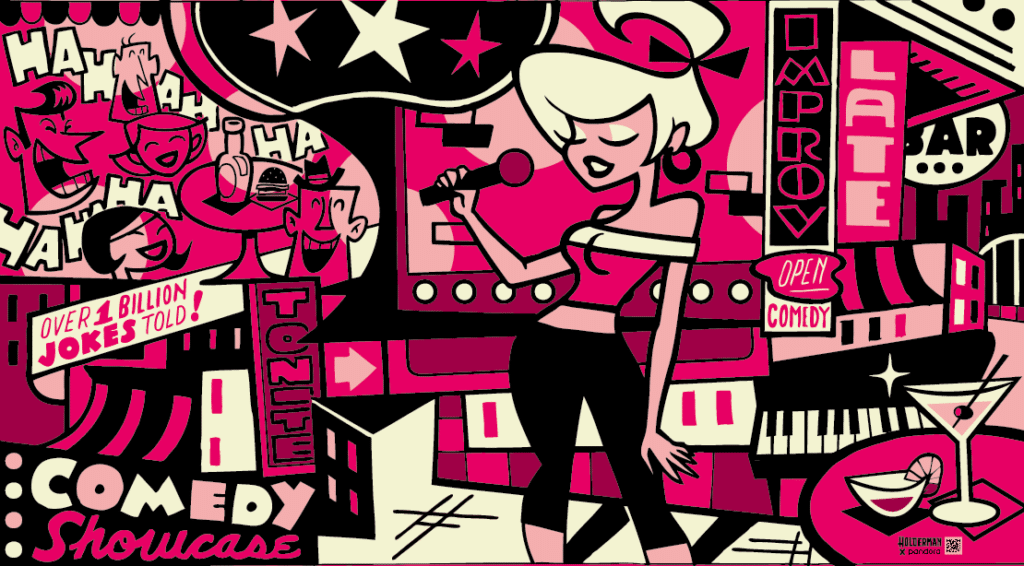 Tucson
Location: 267 South Avenida del Convento
Artist: Fourtoul Brothers
Playlist: Click Here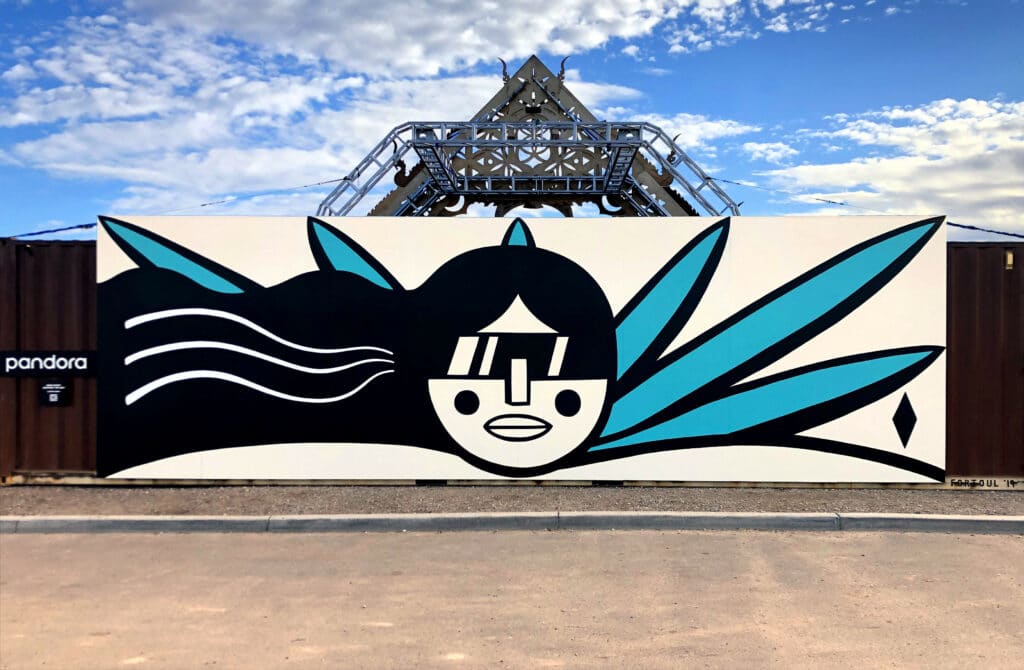 Milwaukee
Location: 1401 E Brady St.
Artist: BigShot Robot
Playlist: Click Here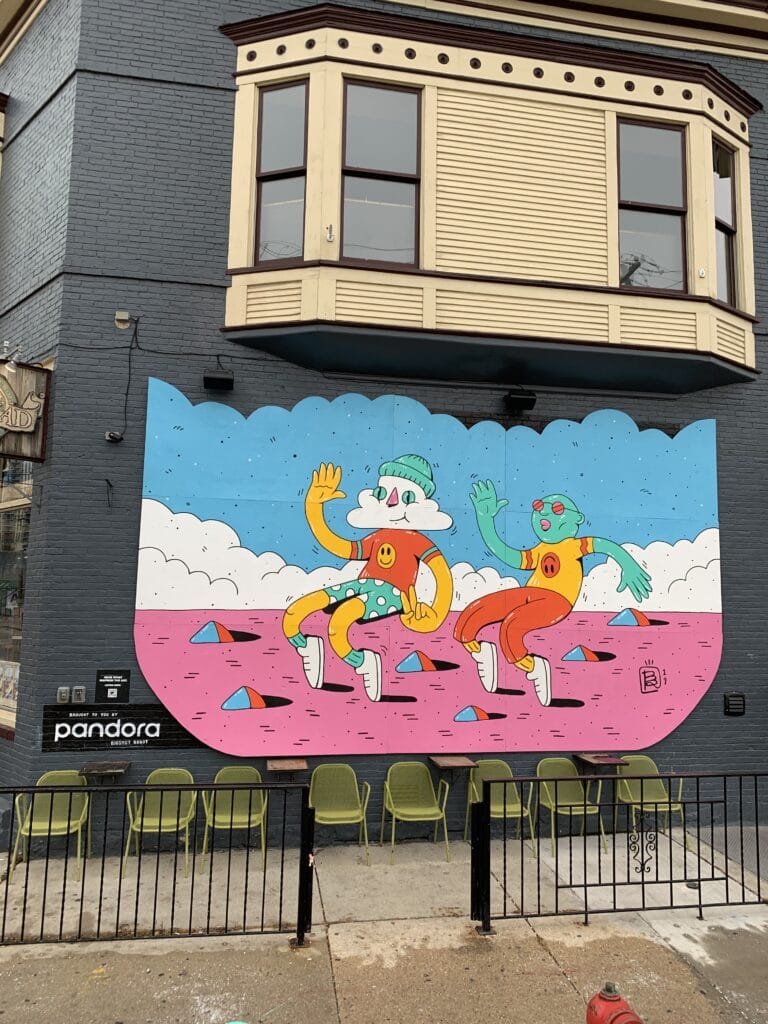 New Orleans
Location: 2121 Chartres St
Artist: Ian Wilkinson
Playlist: Click Here

Boise
Location: 108 S 11th St
Artist: Ashley Dreyfus
Playlist: Click Here