We started our conversation with Chelsea Collins by hearing about her room being infested by spiders and wrapped it by meeting her kitty she named Maxine Martin. In between there was getting roofied and ending up taking a trip to Mexico overnight and chilling with Swae Lee in the studio.
The 22-year-old San Francisco-born and Los Angeles-based singer, songwriter, producer and multi-instrumentalist caught the attention of HITCO Founder and C.E.O. L.A. Reid during a 2019 studio session, and shortly after inked a deal with the label.
She dubs her art as 'organized chaos' and has a soft spot for the early 2000s.
"My brain is mentally stuck in that era. I don't really try to look like that or be like that, it just reminds me of my childhood. I grew up with Gwen Stefani, Britney and Taylor Swift, I mean that tells you everything! Taylor taught me songwriting, Britney showed me how to look cool and Gwen influenced my production a lot with all of her edgy and out of the box ideas and arrangements."
Chelsea spent her entire life learning music and making meaningful relationships with people, artists and execs.
"When I was a teenager I went to so many songwriting expos and events which put me in touch with a bunch of other writers, producers and people in the industry. Long story short I ended up at a studio session one day and the president of HITCO (LA Reid) was there. I was just sitting there playing the piano and wasn't expecting that at all but somehow I pulled it off haha!"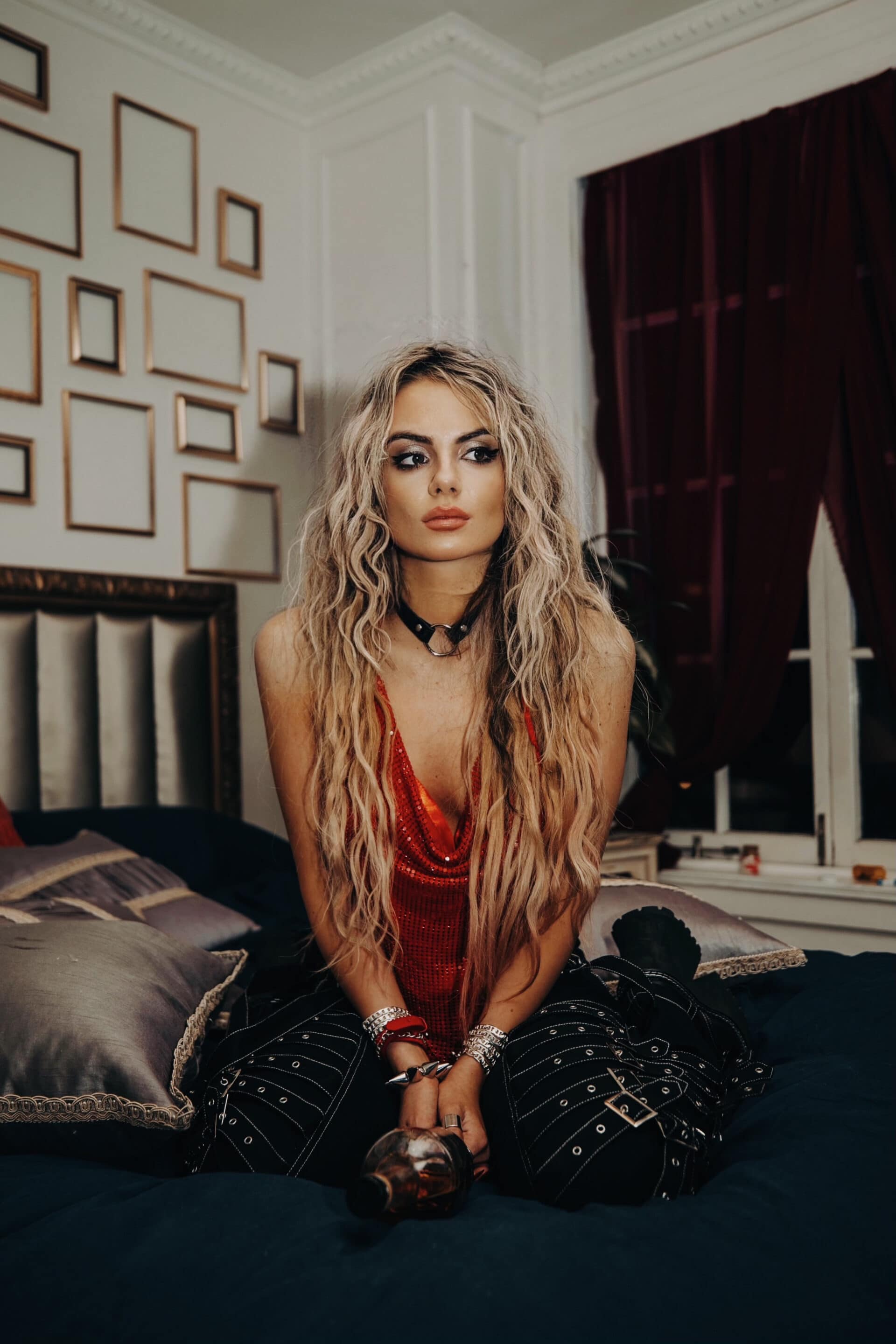 She pulled it off indeed. Since then, Chelsea's songs got streamed over 55 million times as she introduced herself in 2019 on "Tobacco and Tears," and sailed through 2020 with a plethora of singles, starting with "Used to be (L.O.V.E.)," accumulating over 25 million streams.
She then released her single "07 Britney," a searing singalong showcasing the scope of her signature sound. Following was her infectious single "Water Run Dry" featuring rapper, singer and fellow Bay Area native 24kGoldn, and her latest was a collaboration with Global Citizen, a track called "Higher Ground" where she was joined by Grammy nominated R&B artist Andra Day.
Her latest banger is called "Hotel Bed," which is an intimate offering penned from the songstress' bedroom floor in the wake of an emotional frenzy.
The video was directed alongside Hollywood film director Christian Guiton, bringing viewers an emotion-packed storyline shot in Los Angeles filled with passion, red silk sheets, liquor to numb the pain and a close to life-ending heartbreak. Together, Chelsea Collins and Swae Lee set the scene for a relationship gone awry.
"We fell in love, but I was living in LA and he was living in Utah," says Chelsea on the relationship that inspired her latest single. "I felt like he didn't understand my passion for music as well as my struggles with depression, and it was starting to make me hate myself. I ended up breaking up with him without a reason other than little excuses."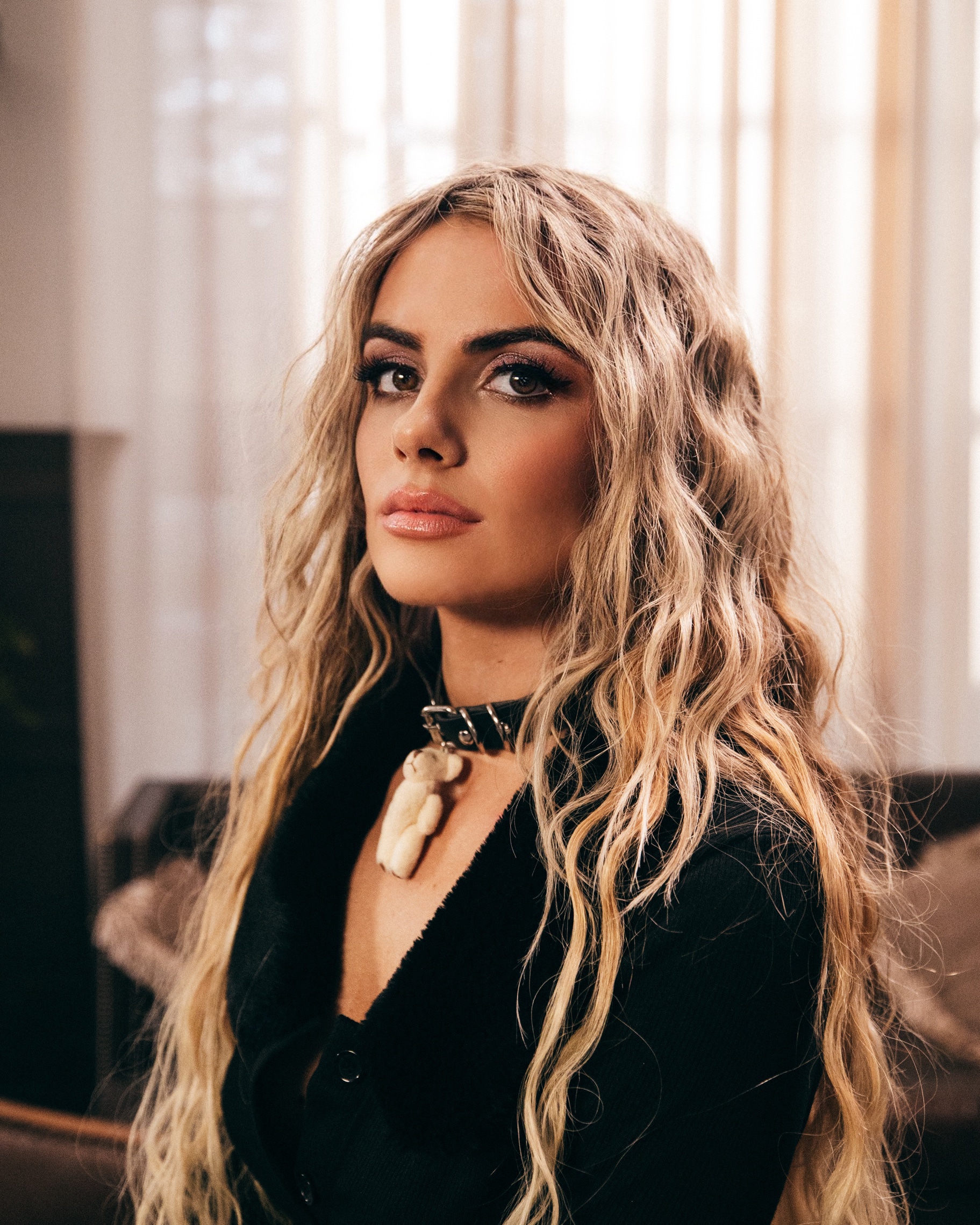 The story behind her meeting with Swae Lee is one of the most hilarious ones, though.
"A few days before that session it was my birthday so my friend and I drove down to San Diego but our car broke down so we got stuck there. We were at this party and I was standing by the pool, being socially awkward haha, and took a sip of water. What I didn't know was that all the water bottles had molly in them so at some point somebody goes like 'hey let's go to Mexico!' and I said 'yeah what a great idea!'"
"As soon as I got back home I got a call that went 'hey Swae wants to sing in one of your songs tonight' and I was like 'WHAT?!' So I get to the studio and I'm in the middle of a molly comedown and Sawe is there and I can't even formulate a sentence haha"
"He has such great and positive energy! it was one of the easiest and more relaxed sessions of my life. Seeing him come up with lyrics and melodies on the fly like that was so crazy!"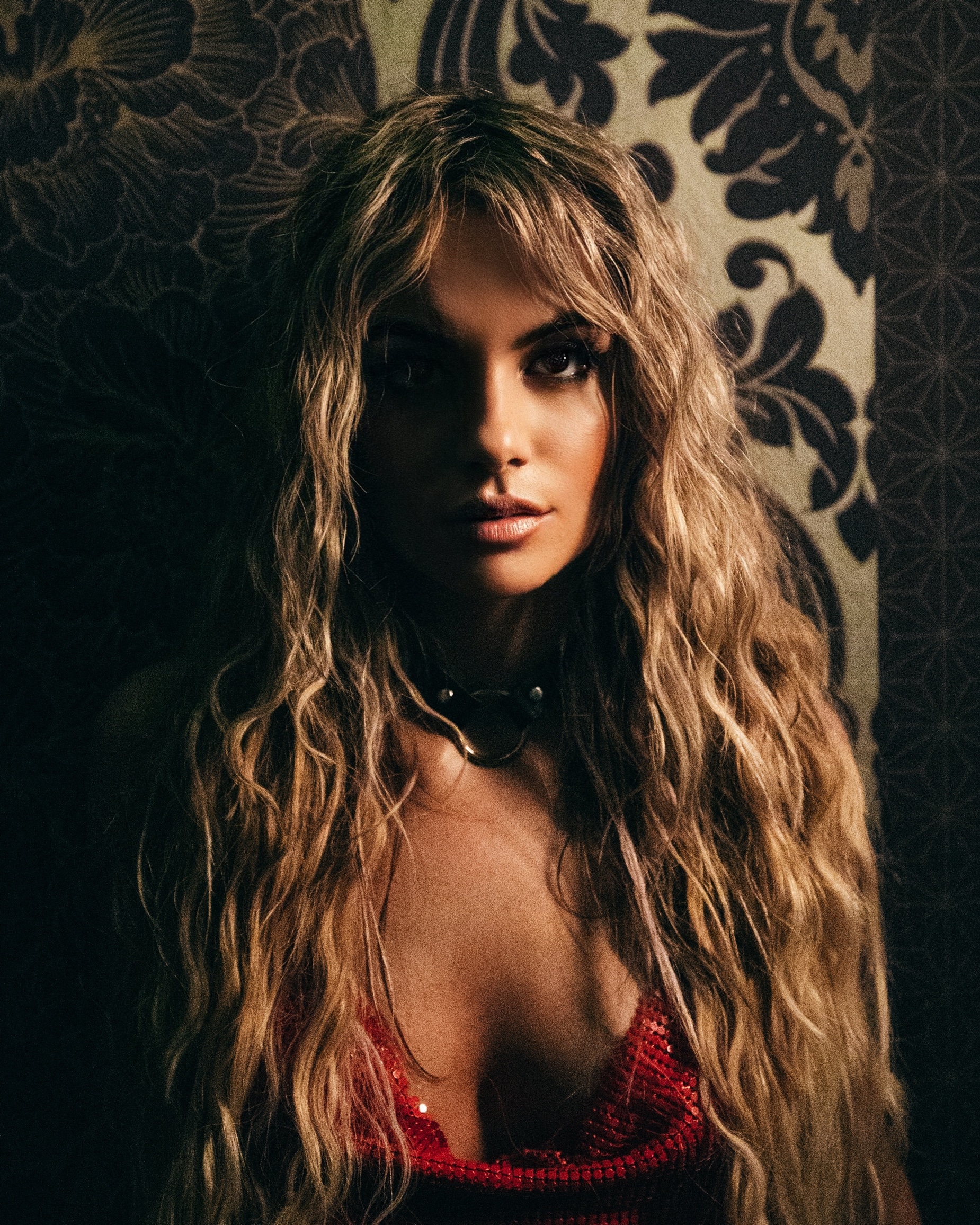 Chelsea's overall attitude towards her career and artistry is one to live and be inspired by.
"It all shows you how sometimes something bad can turn into something completely amazing. I always get excited when something really traumatic happens because I know something amazing is around the corner. I don't want my life to be stagnant. With music is the same, I look at making music like I did when I was 10 years old, no business, no industry just for the love of it. At the end of the day, we're all on a floating rock trying to figure out the world. Nothing should be that deep!"